CUSTOMER LETTERS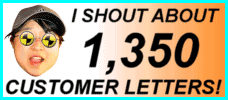 1524 LETTERS!
More customer letters than any other car sales site IN THE WHOLE WORLD! - Ling
You are viewing page 1 of 1 - go to page:
Search my letters page!

| | | |
| --- | --- | --- |
| From your area... | ...or from people... | ...or about a specific car! |
| | | |

Customer Letter: 1536 / 1524
Gerard says...
This is the second time I leased a car from Lings. As 2 years ago: Excellent service from initial contact to final delivery of my new Citroen C3 Picasso. Can't fault anything as hard as I may try. Contact via e-mail web system is super-duper quick. Try for yourself you will not be disappointed. And I love my new car!

Gerard Visser

Editor Note: Hehehehe, great. A super repeating customer! Glad to see you back Gerard. As you are a nurse, you can comment on good treatment. :) Thanks! - Ling
---

Customer Letter: 1522 / 1524
Neil says...

First of all, I have to say that the service from Ling is 1000% better than my own response time – sorry for the delay! The service is excellent, the Citroen C5 is great, running really well and I wouldn't hesitate to recommend Ling to anyone – In fact, I already have!! Looking forward to receiving my commission if they sign! Excellent dealer, good service, quality and communication.

Neil Coleman

Editor Note: Hahaha, no problem with the delay, good that these letters come in staggered manner :) If you recommend a friend, of course I pay a bribe - oooops, "commission" :) Enjoy the C5, you were lovely to chat to. - Ling
---

Customer Letter: 1479 / 1524
Sandra says...

Everything has been easy – applying online and using fab 'Lingo' through to delivery. Ling makes everything fun and not scary, like other kinds of businesses can be! I was worried the car wouldn't feel like 'mine' – but after a few days that feeling went – overwhelmed by joy of driving new car!

Sandra Hartley

Editor Note: Of course the Nissan Note is "yours". Yours for 3 years! Enjoy it. These are great cars, underrated really. Customers love them. Hope you have a great 3 years, and thanks so much for the kind letter, Sandra :) - Ling
---

Customer Letter: 1446 / 1524
David says...
Hi Ling. Well it took some time but in fairness that was down to the dealer and not you and we did get a free car for 6 weeks which was good. When the car arrived it was fine and still is. So overall we would do it again. Very slow delivery, complete load of rubbish about why the car was delayed, which went on and on. Not good at all.

David Wintle

Editor Note: Not down to the dealer. Agree slow delivery not good, David, but not a complete load of rubbish why it was late. Audi in Germany are rubbish at doing anything in a timely manner this year. Almost every VW or Audi has suffered delays, but yours more than most. But, hey, you got a free car for 6 weeks! It is very hard to argue against that, as it was 100% free, with free mileage. If anyone reads down these letters, the common theme of the very few moans is... Audi delays. This has been due to the post credit-crunch Audi factory delays and diversion of stock to the (higher profit) Euro zone, following Sterling devaluation against the Euro. Audi (and some VW) service in the UK (by Audi/VW, not the dealers) was rubbish in 2009. Most Audi dealers have been pulling out their hair for the same reasons, they have had hundreds of screaming customers (quite rightly screaming).

Having said all that, it is a completely unsatisfactory situation and the fact that Audi (frankly) lie about due dates is terrible. Makes everyone look shit, I'm afraid. Annoys customers, like you, David. Not much else to add. I simply cannot affect Audi policy, much as I would like to fly to Germany and scream at them.

You could have paid full retail price and the car would not have arrived sooner, I'm afraid. Situation on most Audis is simply - BAD. - Ling
---

Customer Letter: 1435 / 1524
Mark says...




What an efficient service Ling and her team provide. I have decided for my lease car requirements, my fleet will be sourced via LINGsCARS.com. Dealer got one of the reg numbers wrong on one of the three C5s!

Mark Gately

Editor Note: Yes, I kicked the dealer like mad. They can be so careless sometimes. This dealer is cheap, but is not my best Citroen supplier, but I wanted to get you the best pricing possible. I was sorted pretty fast. Thanks so much for positive comments, I look forward to supplying more cars (but not from this dealer again!). - Ling
---

Customer Letter: 1371 / 1524
Emma says...

Was pleasantly surprised at how quick the deal took, the documents etc, and love the 'Lingo' system for contact. Quick responses and up to date information. Would definitely recommend LingsCars and have done so and will be using Ling for my next car. 100% satisfied! Good delivery from Merc dealer, very early and on time.

Emma C*****

Editor Note: Yep, you got your car very fast, Emma. Car was delivered quickly. It is easy if the cars are physical. You have a gorgeous new black C-Class Merc and you were brilliant to chat to online. Super Duper! - Ling
---

Customer Letter: 1154 / 1524
Frances says...

We did a lot of research before contacting LingsCars for our new Toyota Prius lease car. All of it said Ling was a great company to use. They weren't wrong! Ling has kept contact, nagged me and kept me informed every step of the way. Thanks . Love all the little Chinese sweeties. Delivery was excellent.

Frances Higgins

Editor Note: Fran, well, you are now greener than grass! You can drive around all day and emit less CO2 than a cow! How good is that? It was really brilliant dealing with you. You run Blue Skies, a new school, based in Medway, which offers a unique service to children with social and communication difficulties. It is a caring school with an holistic approach towards education. So, now you have a caring, holistic approach to motoring, too. - Ling
---

Customer Letter: 1074 / 1524
Susan says...
Delighted to have just received my second Mercedes (an SLK) from Ling. If you enjoy cars and like to have good reliable cars at a competitive rate then this is for you. Would recommend to anyone wanting to lease. Only criticism - you get the model in stock. Don't get to choose colour. Excellent delivery, reliable, on time.

Susan Whiting

Editor Note: Susan, well, you had one of the very last cars available at this rate so you had to accept what was left. This car replaces a C-Class coupe that you had previously. A Mercedes sportscar for Vauxhall money... Silver with leather seats, that's what most people choose anyway with these cars, so not too much of a pain to have to have the silver car. Glad you are so happy, talk in a couple of years!! - Ling
---

Customer Letter: 1041 / 1524
Steve says...

Ling, it took a while to get used to your crazy site, but the service I received was first rate. My C4 Grand Picasso arrived at 6.30 am (I asked for an early delivery) all the way from XXX XXX. The delivery driver was courteous and was happy to spend time going over the vehicle. I will be contacting you in the near future!

Steve Pilcher

Editor Note: You are Managing Director of a Fire Engineering company, so I appreciate the comments about my service. Always pleased to deal with company bosses! I am surprised you wanted an Iron Grey C4 GP, not a bright red one, hahaha. It could have doubled as a fire engine for your business. See you in 2-years, Steve! - Ling
---

Customer Letter: 977 / 1524
Neil says...

All questions dealt with quickly. Astra turned up better than expected much easier to deal with leasing than buying. If I am to lease another it will be without doubt through Ling. The dealer messed me about with delivery dates - not happy with that.

Neil Carman

Editor Note: Neil, well, I am yet to find a Vauxhall dealer who DOESN'T mess about. It is the most challenging thing, they all seem very unconcerned with customers. However... you got a very cheap deal on an Astra 1.7 Diesel and you should be OK with that. Really sorry for the poor Vauxhall dealers. Glad to hear that you will be back, next time I will try shooting the dealer in Chinese Government fashion, it may help. - Ling
---

Customer Letter: 810 / 1524
Robert says...

After being a "wage slave" and driving a company car for 34 years, I became self-employed last year. Deciding on contract hire, I settled on LINGsCARS based on value. Having dealt with Ling and her team, I found that it's about more than just price, it's about excellent customer service delivered in a fun way! Good delivery of my new Alfa 159 Sportwagon, from Scotland, but very good phone support on delivery.

Robert Stearn

Editor Note: Wow, how good is this letter? I am so pleased to win you over from the "price" argument to "service". Although I do supply at the cheapest rates, I do not let that spoil having a good time and giving the best service to my customers, like you, Robert. You got a stylish, fun estate car at a brilliant price! Enjoy it, in Kent! - Ling
---

Customer Letter: 654 / 1524
Andy says...

Hi Ling

Just wanted to say thank you very much for the wonderful service you provided. The Volvo C70 arrived today & wowowow !!! it looks absolutely stunning. Unlike cars I've had delivered before, this was delivered in showroom condition.

I will only use you for my cars in the future. Once again ... THANKS VERY MUCH. Best wishes for the future.

Andy Hinchcliffe

Editor Note: Andy, so glad the C70 Convertible arrived in showroom condition. I give my dealers hell when they mess up, and I come in from stick from idiots from Automotive Management because they don't think my cars can arrive in great shape. Make sure you take your umbrella when you go for a drive, it is raining in Gateshead today. Simply wait until next May, and then you can have the roof down all the time. I've checked your date of birth, make sure you glue on your hair! :) - Ling
---

Customer Letter: 561 / 1524
Peter says...


Cars = Boring

LINGsCARS = Cool!

A very easy buying experience - well done!

Peter Holland

Editor Note: Peter, short and snappy letter, but sometimes the shortest are the best. Size does not matter, hehehe (as many Chinese know). Your Zafira went like clockwork, I am looking at my deal notes and it was so smooth we only exchanged a few emails. Thanks! Glad you enjoyed the experience. - Ling
---

Customer Letter: 529 / 1524
Kairen says...

"From start to finish, the experience was professional and fun! I felt that I received personal service (you did - Ling) and was given all the information I required to make the best choice for me. Many thanks."

Kairen Stammers

Editor Note: Well, you were wonderful customer, Kairen. So nice to deal with. Nissan Note is a very cheap and fun car at these prices, hope I saved you a fortune! - Ling
---

Customer Letter: 472 / 1524
Maurice says...

"Thank you! Top class service. Personal and speedy. Excellent car delivery!"

Maurice Dunk

Editor Note: Bloody short and sweet letter, but that is kind as it saves me typing, hehehehe. Enjoy X-Trail, cheap big car, Maurice! - Ling
---

Customer Letter: 417 / 1524
Susan says...

"Great help from Jon whilst you were on holiday in China, Ling. Fast and easy way to get a car. I'm still confused between a contract-hire and a lease car! My car was changed at late notice, I had to take a silver and not a black car."

Susan Whiting

Editor Note: Susan, yes, I know all about your car. I had a limited number of very cheap Mercedes C-Class Sports 1.8 C160 (122bhp) Coupes and I can only juggle colours and availability with what is physical at the time. Cars are allocated on a basis of first documents in, first car allocated - and someone was faster in getting the Black car. How else can I do this? Documents should be sent by special delivery in these situations - and Jon said you didn't. Really hard to be rotten about this, but to me it is one of the most difficult decisions, so I simply use the order of receiving your stuff; totally fair but hard to do. I can't build and paint the cars myself and can only sell what's there I'm afraid. Plus, the car was SO cheap, just £231+VAT/mth. I've checked the email logs and Jon kept you informed the minute he got the info about the car. Contract Hire is pure rental, Lease comes in many flavours often including a balloon payment etc. - Ling
---

Customer Letter: 410 / 1524
Judy says...

"Hi Ling, hope you are well. Just wanted to say thank you for giving such a great service. It's been really quick and the price was fantastic. Delivery was excellent , good service, thanks. I've recommended you to a number of business associates (will I get commission???) :). The Mazda RX-8 is just perfect, I love it!"

Judy Taylor

Editor Note: Zoom, Zoom, Judy! Yep, your proposal zoomed through and the car zooooomed to your door. Quick and easy, eh, and now you are zooooming around Kent! Commission is a possibility, but for it to be worthwhile (£20 seems mean) I would have to increase prices and join other businesses in raising my overheads. I'm afraid you will have to settle for a warm feeling inside - Ling
---

Customer Letter: 158 / 1524
Jamie says...
This is the best service I have ever come across!

Jamie

Editor Note: Jamie, how kind you are. Competitors are finding out I'm best, too - Ling
---

Customer Letter: 125 / 1524
Kevin says...

To Lovely Ling Valentine (Hmmmm, - Ling),

Excellent service and so user friendly. Our new Renault Scenic is a brilliant car and at a fabulous price.

It was delivered on time with good pre-delivery inspection. The dealer was excellent. You are going to be stuck with the Richmans for life.

Kevin Richman

Editor Note: Kevin, I know you will be happy with Scenic, I run one myself; very nice cars! Thanks for nice words - Ling
---
Search my letters page!

| | | |
| --- | --- | --- |
| From your area... | ...or from people... | ...or about a specific car! |
| | | |
You are viewing page 1 of 1 - go to page: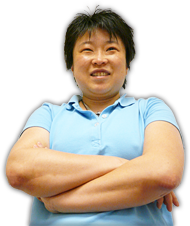 Online Service
Response Times
Quote > Proposal > Order > Delivery
82 CLIENTS IN 'PROPOSAL'
...LING REPLIES IN:
HRS : MINUTES sec
129 CLIENTS IN 'ORDER'
...LING REPLIES IN:
HRS : MINUTES sec
Customers use my secure LINGO management system.
Response times above based on last 4 hour period between
9am - 6pm, Mon to Fri -Ling

No Waiting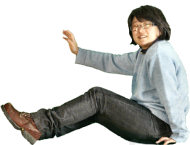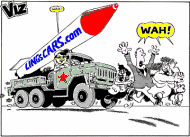 I am the Viz UK business ambassador!
Post me Ferrero-Rochers! Yum Yum!
Unlike most other internet car leasing sites, I publish all my contact information openly!
...so, you know who I am - Ling
THE UK's FAVOURITE
CAR LEASING WEBSITE!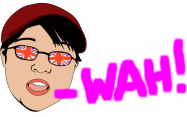 Boss: Ling Valentine MSc IoD
LING World Headquarters
Vance Business Park
Gateshead, NE11 9NE
Tel 0191 460 9444
Fax 0870 486 1130
sales@LINGsCARS.com
I prefer email to phone - Ling
VAT No: 866 0241 30
Co Reg No: 6178634
Consumer Credit Licence: 663330
Data Protection No: Z1098490
Best Before: 17/08/2007