CUSTOMER LETTERS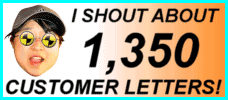 1523 LETTERS!
More customer letters than any other car sales site IN THE WHOLE WORLD! - Ling
You are viewing page 1 of 1 - go to page:
Search my letters page!

| | | |
| --- | --- | --- |
| From your area... | ...or from people... | ...or about a specific car! |
| | | |

Customer Letter: 1526 / 1523
Bruno says...

Lings Cars does exactly what it says on the website. The process was precise and accurate and recorded so even a non computer person like me managed to take delivery of a superb new Volvo XC90. As an ex–company car driver for 35 years the LingsCars site gave me the opportunity to keep driving new cars. LingsCars site and process excellent. Chinese sweeties awful. Thank you Ling. Dealer Service – Excellent – Very little contact, delivered on time.

Bruno Chorzelewski

Editor Note: Mr Bruno Chor...something, let me tell you - "Very little contact" is exactly what you want, from car dealers. The less, the better - trust me. :) Your XC90 is stunning value for a £30,000 car! Glad you like everything (except the sweets, designed to kill) :) - Ling
---

Customer Letter: 1422 / 1523
William says...

This is my second lease from Ling and I tried to get as good a deal as my first contract - however I failed. I compromised cost for performance and got a car , Citroen C3, which is weak and tinny but is cheap to run. I wanted a new shape Fiesta but was let down and had to go with what was available.

William Stirling

Editor Note: Yep, Bill. In the current climate of credit crunch I did exactly the same thing with my own car. Why waste money on expensive cars? Last time you have a cheap Seat which was more car, but was more expensive (if a bargain at the time). But in a credit crunch everything gets squeezed and more money in your pocket is always a good thing :) I would not say the 1.4 HDI C3 is weak, but it will do about 70mpg if you treat it gently! New shape Fiestas were all on back-order when you got your car... not much I can do if the Ford factories are backlogged, sorry. - Ling
---

Customer Letter: 1362 / 1523
Diane says...

Dealing with LINGsCARS gave me peace of mind from beginning to end, never had a problem, helping me with any concerns I had. I would definitely recommend LINGsCARS, probably using Ling after our existing contract runs out. I was disappointed the car didn't arrive on a trailer.

Diane Mawson

Editor Note: Di, glad you are happy with my service. We can't have it all ways, re the delivery (Birmingham to Leeds). If cars are trailered then someone has to pay and the cost of the rental goes up. It is cheaper to drive cars because that's what they are built to do. Any miles will be adjusted so you don't pay for them at the end. Apart from that you seem a happy bunny with your new C4 Picasso. Thanks so much for comments :) - Ling
---

Customer Letter: 1265 / 1523
Matthew says...

This is my second car from Ling and again it was a pain free process. Good value and excellent service. Ling is a bit different, and I like that. Excellent delivery of my new Koleos. Thanks again.

Matthew Nabozny

Editor Note: Yep, Matthew, you are one of my best Solicitor clients. You are a Polish descent person, and I love to deal with multi-ethnic clients :) I always worry about making a tiny mistake and getting sued, hahaha. This Renault Koleos replaces a Citroen C4 you had last time. - Ling
---

Customer Letter: 1251 / 1523
Susan says...
Fab friendly efficient fast service - I am loving the LINGO area where you can keep up to date with progress. Loving the sweets, too!!!

Ling is one of the best, both myself and my partner have cars from Ling and we are both very very happy. XXX. Excellent delivery of my new Chevvy Aveo, no problems, delivered on time.

Susan Waterhouse

Editor Note: Sue, you are a superstar to write me such a lovely letter. I really do my best to make you a happy customer, but we end up being good friends after all the chat. Let me know how you get on in the Aveo - a car which is really nice and also cheap, but goes a bit unnoticed. It deserves to sell more. - Ling
---

Customer Letter: 1147 / 1523
Mitul says...

Very happy with service, fast, efficient and hassle free. Answer all your questions without delay. Will be using again. Excellent delivery on my new MX-5.

Mitul Patel

Editor Note: All you need now, is to add sunshine, Mit! You were great to deal with and fun to chat to. Thanks for being lovely. Now, get the top down! - Ling
---

Customer Letter: 958 / 1523
David says...

Car arrived on time this morning and is excellent - had a minor panic after they had left when I couldn't find the jack but realised after reading the instruction manual that it is with the spare wheel under the car!

You were right about insurers, spent an hour on the phone trying to explain the concept of personal contract hire to a call-centre drone in India. They couldn't understand how I could insure a car when I wasn't the owner or the registered keeper - at one point he was convinced that because Citroen Contracts are the registered keeper they would take it back to their registered address every day! In the end I gave up and rang my girlfriends insurer, a small local one-man broker - who understood instantly and quoted me less than the insurance I've got with Norwich Union on my 15yr old Jeep!

Thank-you for an excellent service, I never thought the process of getting a new car could be so easy - and I still don't know how you managed to quote less than not only all the major leasing companies, but cheaper than going direct to Citroen too - the only case I've ever come across of REDUCING cost by adding in a middle-man (woman!). Must be an ancient Chinese magic trick.... I hope all the Dragons are kicking themselves for not investing in you when they had the chance!

Anyway, thank-you once again, you can be sure I'll be doing my best to recommend you to all my colleagues at work - and I'll definitely be in contact in about 2 1/2 years to start looking for my next car - as will my girlfriend when hers expires at the same time.

David Calvert

Editor Note: David, what a lovely comment, thanks. I have really enjoyed to deal with you. This supplier is very good these days, after a shaky start, I have trained them. I reduce the prices by ripping out all the showroom costs, the dealer has to pay a salesman for (small) volume. Plus I am harsh with the suppliers, trading volume for no doc fees, free delivery, ripping out the margin etc. And, I work on thin margins. Motor trade is terrible for adding costs to thin air. Bollocks to all that, you just want a car, not a load of fancy showrooms and men in suits, eh? - Ling
---

Customer Letter: 949 / 1523
Alison says...
Over the last 3 years we have ordered 6 cars from Ling. The service has always been great even when we had a problem with the delivery date. She personally sorted it out with dealer. Great service. Many Thanks!

Alison Brown

Editor Note: Alison, yes you have had many cars :))) The problems with these Peugeot Tepees have been all Peugeot's own making and I have had several customers who had orders cancelled by Peugeot. It is said that Peugeot received a very large order from a London based taxi company for these cars, and ignored personal customers and diverted production to where the £££ was, a terrible thing to do to people who had ordered a car, but commercially profitable. Production slots were put back and back. However, thank God (if not thank Peugeot UK) you got your Tepee, a 9-seat car/minibus thing. Glad you are so pleased with it. It is true you have been a long-time customer (like Cressida below) and I hope this did not spoil your experience too much. I give a hyperlink to your FANTASTIC website where you say: "We present a new concept in childcare dedicated to children and parents. As a member of Candystripe you can expect to leave your children in a safe, clean and learning environment. Our staff will be knowledgeable and helpful."


- Ling
---

Customer Letter: 722 / 1523
Joanne says...

I was very pleased with your services from start to finish. I have never leased a vehicle before and Ling made it so easy for me.

The best thing about Ling's service is that you are able to speak to Ling herself. Excellent delivery of my new Golf. I will definitely be using you again!

Joanne Dowson

Editor Note: You had a vey good value VW Golf 2.0 Tdi 170bhp Gt Sport 5dr, Joanne. NIC Services group delivers a complete range of facilities management services that offer value for money. It's with pleasure that I supply you a new car! - Ling
---

Customer Letter: 519 / 1523
Ray says...

"I am enjoying the new Vectra, it is an excellent new car to drive, but I do feel it should have been delivered with mats (These subsequently arrived in the post after 2-weeks - Ling). The service from yourselves was very good, I have never known e-mail to arrive so quickly. However, your Vauxhall suppliers let you down."

Ray Gosling

Editor Note: Yes, this Vauxhall did not arrive on time. Vauxhall are getting pretty bad at this with the delivery of new cars, and their dealers are frankly, not the best. Working on finding a better supplier. Still, you are pleased with your car and your mats :) - Ling
---

Customer Letter: 428 / 1523
Bill says...

"Dear Ling,

This was my first experience of leasing and I have to say that your website made it very easy and gave me confidence to go forward - and I'm glad I did. I settled for a nice Seat Toledo, I got the colour I wanted and all the paperwork was well prepared and instructions were easy to follow. It was a very clean and prompt delivery and easy handover. Thanks again for all your advice and care."

Bill Stirling

Editor Note: Bill, as you had your car over Christmas, we both decided to have it delivered to a car dealer in Leeds two minutes from your work - and you collected it at your leisure. That was a great success. You have the 140bhp version of the Toledo, with the Golf GT TDi engine in it, for just £179.99+VAT a month - what a bargain for a fast car. A real Golf GT TDi would have been £80 more (for really, the same car with a different body). You are Scottish ethnic, always nice to deal with another racial minority :) - Ling
---

Customer Letter: 411 / 1523
David says...

"Ling, thanks for the great service! These days, finding someone who treats every deal with as much care and importance as their first is unusual. Long Live Ling (all the truth!)"

David Brennand

Editor Note: Hmmm, you seem very pleased with me in your letter, David, yet I will tell everyone that your Nissan Pathfinder arrived scratched and with items missing and faulty. You classed the delivery as "poor". Well, I am currently investigating this with this Nissan dealer (different one from the flooded Nissan Note 6 letters below) and will report back here when I have some testicles to photograph and display for all visitors to see. Glad you liked the service, sorry about the dealer! - Ling

Ok- found out. It was the rear parcel shelf that was missing as it had been a showroom display car and they had removed it for "safety" and forgot to replace it. You have it now. Also, they immediately sent a dent-devil type person to repair your scratches. Sorted (though it shouldn't have happened) - Ling
---


' - Ling

---

Customer Letter: 277 / 1523
Aidan says...

Dear Ling,

Thanks for sorting me out with my SAAB - you were really helpful, very straightforward and fun to deal with. Anyone who doesn't believe you're real or is scared of dealing with a website that is as entertainingly random as yours, is missing out. I've recommended you to everyone I know, and even to random people in the street.

Aidan Cook

Editor Note: WAH! Praise from Internet company is praise indeed! You have some big-name clients like Travel Inn, Link, Babycham etc. Thanks very much for saying such nice things about me and my site, I make your company name hyperlink - Ling
---

Customer Letter: 247 / 1523
Phil says...

Hi Ling,

Just to say thank you for sorting my Mercedes C-Class so painlessly, it arrived on time with just 1 mile on the clock! Everything was to spec.

It was nice to deal with someone who enjoys business so much; it really shows and I'm looking forward to my next new car (only 24 months to wait). I would recommend the C220, it's not high performance or sports handling but it's a great mini-tourer. The Mercedes-Benz dealer you chose was excellent.

Phil Crossland

Editor Note: Phil, glad you are happy. My superhusband has taught me some lingo assisting me to communicate with you, as you are ethnic minority person from Yorkshire; "ArrDo Phil you are getting reet good car wit'Merc. I am looking forrard to making you happy in't fuoooture with new car in end of 2007. Weirs tha' dog gone? Into't field wit' cows, eeh! Get yer 'and in't pocket next time lad and rent't Eeeh-Class Merc yer tight bugger". How about that? I am like native of Leeds, eh, except without flat hat, hole in shoe, council house and 17 offending kids! - Ling
---

Customer Letter: 190 / 1523
Edna says...

Communication - the best! Every request/question was answered quickly and well.

Customer Service - the best! friendly, very!

Good Prices - compared more than favourably with other companies and all prices up front - great!

Dealer - friendly, efficient service, very happy!

Love the quirky site! Five stars from me!

Edna Luke

Editor Note: Ed! Wah, what a nice letter! Hope you enjoy flashing around Leeds in new MX5! Maybe weather kind to you and you can get top down - Ling
---

Customer Letter: 180 / 1523
Brian says...

Ling always gives excellent service, she tries harder and usually comes up with better deals than anybody else. She is also more efficient than any of the big companies I have dealt with, keeping us well informed about deliveries and paperwork etc. Ling will always be my first choice for lease cars.

Brian Slingsby

Editor Note: It's not often I supply courtesy cars these days, but I'm glad to have customers like you Brian in the trade who know what they are talking about and prove that my method of being efficient with low overheads (just me!) is the way to go to acheive Zen-like harmony. Get the Corsa working! - Ling
---
Search my letters page!

| | | |
| --- | --- | --- |
| From your area... | ...or from people... | ...or about a specific car! |
| | | |
You are viewing page 1 of 1 - go to page: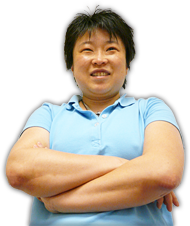 Online Service
Response Times
Quote > Proposal > Order > Delivery
76 CLIENTS IN 'PROPOSAL'
...LING REPLIES IN:
HRS : MINUTES sec
125 CLIENTS IN 'ORDER'
...LING REPLIES IN:
HRS : MINUTES sec
Customers use my secure LINGO management system.
Response times above based on last 4 hour period between
9am - 6pm, Mon to Fri -Ling

No Waiting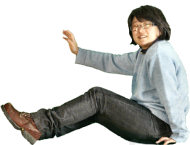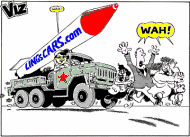 I am the Viz UK business ambassador!
Post me Ferrero-Rochers! Yum Yum!
Unlike most other internet car leasing sites, I publish all my contact information openly!
...so, you know who I am - Ling
THE UK's FAVOURITE
CAR LEASING WEBSITE!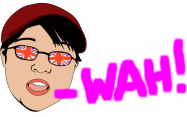 Boss: Ling Valentine MSc IoD
15 Riverside Studios
Newcastle Business Park
Newcastle upon Tyne, NE4 7YL
Tel 0191 460 9444
Fax 0870 486 1130
sales@LINGsCARS.com
I prefer email to phone - Ling
VAT No: 866 0241 30
Co Reg No: 6178634
Consumer Credit Licence: 663330
Data Protection No: Z1098490
Best Before: 17/08/2007