CUSTOMER LETTERS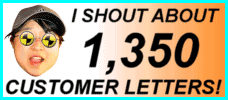 1523 LETTERS!
More customer letters than any other car sales site IN THE WHOLE WORLD! - Ling
You are viewing page 1 of 1 - go to page:
Search my letters page!

| | | |
| --- | --- | --- |
| From your area... | ...or from people... | ...or about a specific car! |
| | | |

Customer Letter: 1515 / 1523
Robb says...

Ling,

Thank you for your little video, that is a nice touch.

The car is superb, but sad to say that as expected my wife has purloined it already!!

On a more serious note, can I just say that the experience of renting a car from you has been exceptional. This is the third renting contract that I have had with you and your service and dedication to the customer has gone from strength to strength. Congratulations to you and your team. Your Lingo system is simply the best I have ever encountered.

I have never been into 'chatting' but the last few weeks has changed my perception of that as well.

Robb Jenkins

Editor Note: Robb, well, thanks. Wow!

I am very close to having LINGO V2 launched which will be even better than this LINGO (this one is not perfect).

LINGO is certainly better than the previous email system, it allows me better speed and keeps everything transcribed. In many cases this has proved a Godsend, especially when a dealer messes up. If you can imagine, on my side I include all the dealer conversations too. So, if anything ever goes wrong, everyone has full details.

LINGO means I never miss a message and it is all very secure and I can be fast.

I won the BT NatWest Everywoman award Here in December for LINGO (given by Sarah Brown, PM wife - but not for long haha), I was so pleased. LINGO V2 will have tabs for different cars and be easier to use. I am hoping to be able to provide some white label service to different big companies to provide cars to customers, with generic LINGO powering it. Not everyone likes my own crazy branding :) Hahaha.

Glad you love the car, everyone is happy with these Mazdas. Thanks for giving the driver a lift back to the main road. :) - Ling
---

Customer Letter: 1060 / 1523
Anne says...

It's true.

Ling is as nutty as a bag of M&M's. But – she is also hard working & 100% professional. Getting a lease car sounded a bit daunting, but it was quick, effortless and even fun. Hats off to Ling, I've not met many people with her refreshing approach to business. Took my money and made me smile! Oh, and the car is perfect and was delivered bang on time. A really happy customer. Excellent. Perfect service, delivery on time, and faultless.

Anne Perry

Editor Note: Anne, what the hell of an address! I am amazed they found you to deliver your car! I really hope you enjoy the MX5. You are boss of an online business, so I give you a link: Flowerhour.co.uk. You supply wraps, tissue papers, bags and ribbons. I was really lovely to deal with you, thanks for the comments (even though you call me nutty, hehehe). - Ling
---

Customer Letter: 880 / 1523
Tony says...

Top service.
Ling does what she says 100% of the time.
No hidden extras, what you see is what you pay.
Fast efficient and friendly.
If it's in the post - it's in the post.
If you ring - speak to Ling!!
When the car was delivered it was dirty.

Tony Doggett

Editor Note: Tony, great - apart from that last line. Hmmm, how come a car dealer can mess up on such a simple thing? All they need is a £1 car wash and the job would be perfect, eh? It must have been a bad day. Thanks for pointing that "dirty" out, I will kick them... and thanks for the letter. Having said that, it is a small thing and you have a V6 2.7 fully-loaded, big, fast, leather-seat car for just £184/month. No complaints about the price, then??? :))) Thanks for the letter! And you might consider getting an address I can pronounce - my God! That address is worse than bloody Chinese! hahaha - Ling
---

Customer Letter: 535 / 1523
Robb says...

"Excellent service from start to finish. The "Bang Bang Wah" (Chinese yak-meat snack, delicious - Ling) proved a talking point for weeks! If you are looking for a new vehicle, look no further than one from Ling. Great prices, great service. She makes you feel like one of the family. Excellent delivery, absolutely outstanding service!"

Robb Jenkins

Editor Note: Hehehe, even to ethnic customers in Wales, Robb! You are complete web-savvy retired gent :), I make you sound old - you are not! Have fun in your new A-Class which was cheaper than many boring-brand cars - Ling
---

Customer Letter: 165 / 1523
James says...

Dealing with Ling was a pleasure, her service was first class, no big corporate crap or promises of cheap prices that never materialised. The car was exactly as ordered and delivered on time, it even had plenty of fuel in it! Ling can have my repeat business until I get too old to drive! Many thanks, Ling!

James Little

Editor Note: You see, James, even though you are ethnic minority (Welsh), I give you good service! I cannot promise to everyone they will get lots of fuel. At my prices often cars are delivered with just 5 litres in. Thanks for letter, and enjoy driving Shogun Sport. Maybe I sell you some Chinese tea, for your coffee business? - Ling
---
Search my letters page!

| | | |
| --- | --- | --- |
| From your area... | ...or from people... | ...or about a specific car! |
| | | |
You are viewing page 1 of 1 - go to page: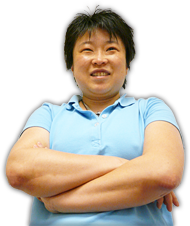 Online Service
Response Times
Quote > Proposal > Order > Delivery
81 CLIENTS IN 'PROPOSAL'
...LING REPLIES IN:
HRS : MINUTES sec
121 CLIENTS IN 'ORDER'
...LING REPLIES IN:
HRS : MINUTES sec
Customers use my secure LINGO management system.
Response times above based on last 4 hour period between
9am - 6pm, Mon to Fri -Ling

No Waiting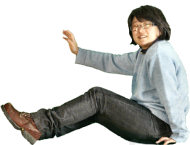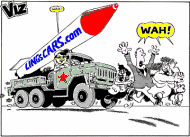 I am the Viz UK business ambassador!
Post me Ferrero-Rochers! Yum Yum!
Unlike most other internet car leasing sites, I publish all my contact information openly!
...so, you know who I am - Ling
THE UK's FAVOURITE
CAR LEASING WEBSITE!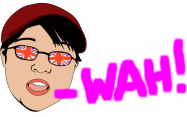 Boss: Ling Valentine MSc IoD
LING World Headquarters
Vance Business Park
Gateshead, NE11 9NE
Tel 0191 460 9444
Fax 0870 486 1130
sales@LINGsCARS.com
I prefer email to phone - Ling
VAT No: 866 0241 30
Co Reg No: 6178634
Consumer Credit Licence: 663330
Data Protection No: Z1098490
Best Before: 17/08/2007