CUSTOMER LETTERS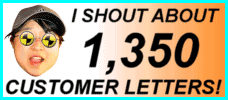 1524 LETTERS!
More customer letters than any other car sales site IN THE WHOLE WORLD! - Ling
You are viewing page 1 of 1 - go to page:
Search my letters page!

| | | |
| --- | --- | --- |
| From your area... | ...or from people... | ...or about a specific car! |
| | | |

Customer Letter: 1301 / 1524
Neil says...

Had a few hiccups (mostly from the dodgy sweets Ling sent) but got there in the end. Not your fault at all Ling. You have always responded when asked. It was Merc themselves who slowed the process. Dealership was good and car delivered when promised by courteous and knowledgeable delivery guy. All in all painless, except for Mercedes Finance slowing it a little. Your service was efficient and fun. Delivery was courteous and on time. Thanks Ling, speak to you in a couple of years.

Neil Mcintyre

Editor Note: Yes... it is amazing. Merc have been giving me grief lately, saying I should not use their logo on my site, but they are wrong; it is entirely legal. They try to bully me. They should concentrate on improving their finance service, eh? They should be pleased I sell cars for them in these times. Your new C-Class saloon is a lovely car, Neil, hope you enjoy it! You live in Liverpool. Make sure you lock the car! - Ling
---

Customer Letter: 1243 / 1524
Vanessa says...

Fantastic!!! I was kept informed at every step of the process. Ling is 100% efficient and very friendly - I loved her letters, sweets and jokes. It made leasing a car a pleasure. I would recommend Ling to anyone thinking of leasing a car. I love my new shape Fiesta, it currently wears a comic relief red nose!!! Excellent delivery.

Vanessa Davies

Editor Note: Vanessa, great. 100% efficient is 100% happy. Glad you laughed at the jokes, sometimes they lose something in the translation... and the sweets, well they are unusual to say the least. Will love to deal with you again in 3 years :) - Ling
---

Customer Letter: 1129 / 1524
Victoria says...

PERFECT. Another vehicle (Audi A6) purchased from Ling. So smooth, easy and fuss free. Highly recommended. Excellent delivery, exactly what I asked for, delivered on time.

Victoria Lally

Editor Note: Victoria, your family now has 2 x Audis from me, an A3 and an A6. Bet they look nice twinned on your driveway. Hope to see you again soon for two more cars :) You are brilliant to deal with! - Ling
---

Customer Letter: 1021 / 1524
Stephen says...

Was delighted with speed and ease of your service - just brilliant - no problems at all I will definitely tell all my friends about Ling!! Excellent delivery of my new Corsa. Dealer was great, no problems at all.

Stephen Jones

Editor Note: Nice to be stealing car sales from Liverpool, hehehe. Liverpool was the first place Chinese came to the UK, so really I shouldn't make fun. You were a lovely customer Stephen. Thanks so much for your business and hope you enjoy the cheap, fast Corsa! - Ling
---

Customer Letter: 1016 / 1524
Victoria says...
Really refreshing and amusing way to buy a car. Contract hire is the cheapest way to stay in a new car every two years and Lingscars is the cheapest company that offers the service, but also does it in a way that is cheerful. Well done Ling.

I was really impressed with the lengths the dealer went to during delivery of my new Audi A3. Thanks XXX

Victoria Lally

Editor Note: Yo! Victoria. Thanks so much for this order, it's great that you are happy. So much so that you have ordered another Audi, an A6 this next time. Great to do business with you, glad you thought it was fun :) - Ling
---

Customer Letter: 975 / 1524
Peter says...

Hi Ling I just want to say your service was fantastic. Very easy very quick to deal with and the C4 Grand Picasso is great. I love the fact we dealt with a small independent company and the service was second to none. Thanks very much - I have also recommended you to all my friends - Cheers!

Peter Temme

Editor Note: Well, as a director of a film company, i am glad to accept the invitation to be Bond, Ling Bond in 2009 :) The C4 Grand Picasso was a steal, which means it appealed to you as a potential scouser :) Hahahaha. Hope you have a great time using it in stunts and have more luck than they did with the last Aston Martin which was shaken AND stirred. - Ling
---

Customer Letter: 970 / 1524
Nicholas says...

As a novice to car rental, Ling's website and e-mails provided everything I needed to feel confident about dealing on the web. Plain English (CHINGLISH, please - Ling, hehe) and simple instructions made the whole process stress free.

Prompt answers to questions, with no flannel or crap. A huge step forwards with regard to the motor trade. I will definitely return to Ling when the banger dies, for another car - and some more Chinese sweets! Good delivery, but the Megane Sport Tourer could have done with a wash and a polish.

Nicholas Childs

Editor Note: I have passed your comments on delivery to the supplier, Nicholas. They plead bad weather. I look forward to your banger dying :). Thanks so much for the motor-trade comments, I get a lot of criticism because I tell "too much" of the truth, but... I like to treat customers like adults. Great news that my website did a lot to make you feel comfortable. - Ling
---

Customer Letter: 847 / 1524
Jo says...

The whole experience of leasing a car with LINGsCARS was positive. Any questions that I had were answered quickly and efficiently. The Volvo XC90 was delivered as requested and on time. I would have no hesitation recommending your site to friends and family. Thank you!

Jo Pearse

Editor Note: Jo, brilliant. Happy customers mean a lot to me. Glad you feel you can recommend me. Hope you really enjoy the XC90! - Ling
---

Customer Letter: 830 / 1524
Jim says...

Before I decided on where to get a contract hire car (Toyota Corolla Verso), I surfed the web. LINGsCARS had many great reviews from the customer base Ling had. I received a great service from Ling and will definitely be renting from her, again. Excellent delivery from a nice friendly chap who delivered the Verso on time.

Jim Ryder

Editor Note: God knows where Ormskirk is, but you live there so you must enjoy it, Jim. The Versos were on offer and I grabbed quite a few at such a cheap price there were give-aways. I must say it was a pleasure to deal with you, you were lovely. Have a great time in your new car, loaded with your family! Glad I managed to live up to your expectations. - Ling
---

Customer Letter: 721 / 1524
Thomas says...

We used LINGsCARS and found Ling to very professional. She provided a quality service and was good value. I can certainly recommend LINGsCARS, Ling is very reliable, and we will certainly continue to use her in the future. Good delivery, very professional and reliable.

Thomas Duffy

Editor Note: As Director of a demolitions company, I'm glad you didn't demolish me with your letter, hehehe :) These Qashqais give you everything from an SUV, except the price and the costs. They are really popular. I am doing dozens of these, well done Nissan and well done the Mackams building them! - Ling
---

Customer Letter: 672 / 1524
Thomas says...

Thanks Ling, I am made up with my new Lexus IS, after a few hiccups we got there. I chose your company because you told how it was, no hidden charges, totally up front - and for that reason I will see you in 2 years time for my next car. Keep up the good work Ling.

Thomas Whitelaw

Editor Note: Thomas, well, I think we were victims of the Liverpool postal strikes. But we battled and got there in the end. Lexus IS at the moment is cheap and great car. So pleased you are a happy bunny. - Ling
---

Customer Letter: 628 / 1524
Sharon says...

Ling, the whole service has been great. I had immediate response to my emails, post arrived when it should, my Lexus IS arrived when it was promised, and the prices were as stated on the website.

What more could you want?... plus, the Chinese cola Polos are tasty!

Sharon Barton

Editor Note: Sharon, I'm always amazed why it is surprising that all this stuff happens as it should. I expect it to! Why so many companies cannot manage this I just don't know, eh? Your bling-bling Lexus is a lovely car, hope you enjoy it. Damn fast, too! - Ling
---

Customer Letter: 593 / 1524
Thomas says...

Hi Ling,
Just got delivery of my Lexus. I am made up, I carried out an inspection on the car in the rain. Everything was fine the only problem is the driver had driven up from Reading, putting 240 mies on the clock. In your leaflet you told us to report to you if it had excess miles, that mileage equates to about 3 weeks of driving for me. Thanks Ling!

Thomas Whitelaw

Editor Note: Thomas, well, no problem. The mileage on your Lexus will be added to your allowance for the contract, so you will not be penalised at all. Cars are often driven on delivery because a) for quickness as booking a truck can take days, b) for flexibility and c) to save money. All the drivers are professional and they obviously drive the cars carefully as they would have big problems with speeding fines and complaints if they did anything wrong. Plus, if there are any small faults, these drivers will find them and request that the dealer fixes them. Enjoy the Lexus IS! Great bling car! :) - Ling
---

Customer Letter: 505 / 1524
Ian says...

"Despite trying to poison me with some strange Chinese sweets, Ling has provided a first-class service. All the info I needed was on her website and forms were sent by email, speeding up the whole process. An excellent, fast, efficient and completely mad experience. I loved it."

Ian Ward

Editor Note: When you can get a brand new 2.0 Hyundai Coupe this cheap (£229.99 +VAT) with leather and the latest SIII model, no wonder you are happy Ian. Just watch it on Merseyside! It'll be gone in an instant! - Ling
---

Customer Letter: 219 / 1524
Thomas says...

I found Ling quite different in the way she dealt with my application. I mean of course in a nice way. I was dealt with with no fuss and had confidence that both my SAAB 9-3 and finance would be sorted out quickly and professionally. I was right in both cases. The SAAB arrived on time with no problems. Thank you, see you in 2-years.

Thomas Murphy

Editor Note: Oh, Thomas, thanks for letter. I was worried that being from Liverpool you might just steal the free keyring and Chinese sweets and cancel car, but how wrong I was! So nice to deal with kind untypical Scouse stereotype person! - Ling
---

Customer Letter: 191 / 1524
Mike says...

My new VW Passat is a great car, Ling. The dealer was excellent, all as promised. You were considerably cheaper than the next-best like for like deal I found. I have recommended you, and my wife's business partner called Tom Murphy has just ordered a SAAB from you. Thanks!

Mike Sheron

Editor Note: Mike, thanks. I know VW Passat's are nice, everyone likes them! Thanks for referral, so many people begin to recommend friends. It's a shame my margins are so low, or else I could pay commission. A big THANK YOU!! - Ling
---

Customer Letter: 132 / 1524
Stuart says...

Ling

I thought your service was good. It was fast and efficient. The literature is good and entertaining.

We are happy with the Renault Scenic and currently looking to lease two more cars. If you have the right cars at the right price again, I will use LINGsCARS.com again, no questions.

Stuart McBride

Editor Note: So pleased, Stuart. Customer happy; that's the thing! This job NOT about making dealer happy! Trust YOUR dealer delivered car clean (unlike Brindley Honda), as you told me they were good and efficient too! Price list on the way - Ling
---
Search my letters page!

| | | |
| --- | --- | --- |
| From your area... | ...or from people... | ...or about a specific car! |
| | | |
You are viewing page 1 of 1 - go to page: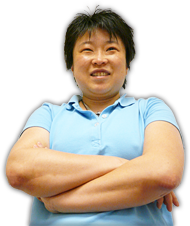 Online Service
Response Times
Quote > Proposal > Order > Delivery
76 CLIENTS IN 'PROPOSAL'
...LING REPLIES IN:
HRS : MINUTES sec
139 CLIENTS IN 'ORDER'
...LING REPLIES IN:
HRS : MINUTES sec
Customers use my secure LINGO management system.
Response times above based on last 4 hour period between
9am - 6pm, Mon to Fri -Ling

No Waiting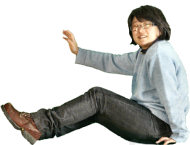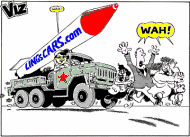 I am the Viz UK business ambassador!
Post me Ferrero-Rochers! Yum Yum!
Unlike most other internet car leasing sites, I publish all my contact information openly!
...so, you know who I am - Ling
THE UK's FAVOURITE
CAR LEASING WEBSITE!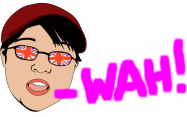 Boss: Ling Valentine MSc IoD
LING World Headquarters
Vance Business Park
Gateshead, NE11 9NE
Tel 0191 460 9444
Fax 0870 486 1130
sales@LINGsCARS.com
I prefer email to phone - Ling
VAT No: 866 0241 30
Co Reg No: 6178634
Consumer Credit Licence: 663330
Data Protection No: Z1098490
Best Before: 17/08/2007