CUSTOMER LETTERS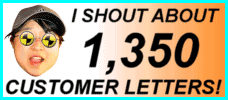 1522 LETTERS!
More customer letters than any other car sales site IN THE WHOLE WORLD! - Ling
You are viewing page 1 of 1 - go to page:
Search my letters page!

| | | |
| --- | --- | --- |
| From your area... | ...or from people... | ...or about a specific car! |
| | | |

Customer Letter: 1308 / 1522
Ganesh says...

Hi Ling, as I mentioned previously, I am in the motor trade and have been for 16 years! Your service has been faultless. You kept me informed and updated at all stages of the transaction. Very well done to you and your team! How it should be done!!! Excellent delivery of the A4 Cabriolet, very prompt.

Ganesh

Editor Note: Well, another motor trade customer. You are General Sales Manager at Crown Motors. I get many because the deals are so good. I have an A4 Cab, too, these are lovely cars. What a shame you had the last one made. I will really miss mine when it goes back. Thanks for the comments, I really try my hard to be the best in the motor trade (not that hard), hehehe. - Ling
---

Customer Letter: 1069 / 1522
Sahem says...

From application stage right through to delivery, Ling was very helpful and efficient. I have recommended her to friends.

Sahem

Editor Note: Sahem, nice short letter, thanks. And you have a nice short car, a Citroen C-Crosser. - Ling
---

Customer Letter: 1036 / 1522
Steve says...

Fantastic service. Will be back for more cars/vans when we need them. Good delivery, the Qashqai arrived on time and all the controls were explained.

Steve

Editor Note: ...unlike my bloody heating system (not from MHL!) at home which has broken :) I have no idea of the controls, all I know is my shower is bloody freezing, hahahaha! So happy you are happy Steve and Dave. I look forward to your next car or van :) - Ling
---

Customer Letter: 599 / 1522
Michael says...

Dear Ling,

Very pleased with the new Focus, as I was with my previous MX5 from you. Good specifications and good prices. My guess is you were educated at Roedean College and that you put on this Anglo/Chinese accent to try and be authentic.

Your website is excellent and makes it easy to compare cars and prices. Once decided, you make the process of obtaining the chosen car extremely easy. Always good to do business with you.

Michael

Editor Note: Margaret Cole in "Growing up into Revolution" (1949) says: "I have never understood why my parents sent me to Roedean. To remove me from the home was understandable. I was the wrong sort of cuckoo in a horridly alien nest. The cross was too wide, and Roedean was, emphatically, the wrong sort of school for me. But I would go further and say it was not a good sort of school at all. It was very expensive; I only got in as the winner of the single annual scholarship." On the other hand, I went to No7 Middle School in Chengdu and I say "It was a nice school by Chinese standards. There were thousands and thousands of pupils and we learned by rote, repeating stuff again and again. We could not talk. We sat to attention all day. Punishment was common. Homework lasted until 11pm. Thank God it ended." Apart from that rubbish, you are a long-term customer, a Quantity Surveyor. I always enjoy dealing with nice, professionals like you, Michael. Enjoy the Focus! - Ling
---

Customer Letter: 556 / 1522
Ben says...

Frustrating at times but ultimately Ling proved to be the best person I could have contacted. I will not speak to any other leasing company again. Thanks Ling!

Ben

Editor Note: Ben, Ben, Ben! Hehehe, you were SO ANNOYED that bloody VW had to actually build your car and you had to actually wait for it. But this happens sometimes, I cannot shout at VW for making popular cars, can I? You were really lovely even if you got impatient like a kid. At one stage I nearly cancelled your car, and at another stage you nearly cancelled it :). But with a bit of patience it was fine in the end. I do not hear any moaning, now! - Ling
---

Customer Letter: 256 / 1522
Steve says...

Dear Ling

Thank you so much for helping with my Shogun Sport, to say I am pleased is an understatement. It's the first time I've taken out a personal contract like this and I have to say that your fantastic website, your obvious dedication to your work, and your keyrings and ginger sweets have made the whole experience very easy and enjoyable!

Maybe the days of the normal car dealer are numbered? Now all I say to you is when you need a new computer you can come to me!

Steve

Editor Note: Ohhh, you can get lots of computers in back of Shogun, Steve. Usually I buy Dell computers, but next time I need PC, you will be first call I make. Thanks for sugary words of support, glad you like ginger sweets as most customers tell me they make them choke - Ling
---

Customer Letter: 149 / 1522
Paul says...

I was very impressed with the friendly personal service. It was nice to deal with the same person who knew all about me. Any questions and queries were all answered straight away. A very efficient and helpful service, and a very nice delivery guy.

Paul

Editor Note: Paul, you were very pleasant customer to deal with. Thank you for nice letter! - Ling
---
Search my letters page!

| | | |
| --- | --- | --- |
| From your area... | ...or from people... | ...or about a specific car! |
| | | |
You are viewing page 1 of 1 - go to page: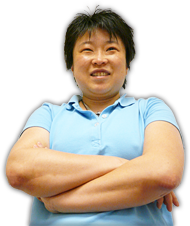 Online Service
Response Times
Quote > Proposal > Order > Delivery
76 CLIENTS IN 'PROPOSAL'
...LING REPLIES IN:
HRS : MINUTES sec
113 CLIENTS IN 'ORDER'
...LING REPLIES IN:
HRS : MINUTES sec
Customers use my secure LINGO management system.
Response times above based on last 4 hour period between
9am - 6pm, Mon to Fri -Ling

No Waiting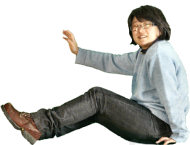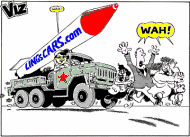 I am the Viz UK business ambassador!
Post me Ferrero-Rochers! Yum Yum!
Unlike most other internet car leasing sites, I publish all my contact information openly!
...so, you know who I am - Ling
THE UK's FAVOURITE
CAR LEASING WEBSITE!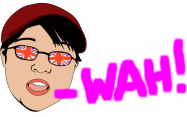 Boss: Ling Valentine MSc IoD
15 Riverside Studios
Newcastle Business Park
Newcastle upon Tyne, NE4 7YL
Tel 0191 460 9444
[email protected]
I prefer email to phone - Ling
VAT No: 866 0241 30
Co Reg No: 6178634
Consumer Credit Licence: 663330
Data Protection No: Z1098490
Best Before: 17/08/2007