CUSTOMER LETTERS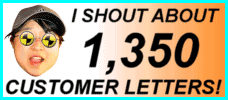 1522 LETTERS!
More customer letters than any other car sales site IN THE WHOLE WORLD! - Ling
You are viewing page 1 of 1 - go to page:
Search my letters page!

| | | |
| --- | --- | --- |
| From your area... | ...or from people... | ...or about a specific car! |
| | | |

Customer Letter: 1338 / 1522
Gayle says...

A great service provided by Ling and her team from start to finish. To begin with, the website looks a little daunting but you soon get the hang of it. All the way through the process you are kept up to date with what's happening. No lapse in communication whatsoever. I'll definitely be using LingsCars again! Excellent delivery by the Citroen dealer - could not be faulted!

Gayle

Editor Note: Gayle, so pleased you are happy! The C4GP is a great 7-seater! It's hard to add anything to your letter. Thanks so much for being a lovely customer. - Ling
---

Customer Letter: 1257 / 1522
Frank says...

A bit zany, at times unusual, free gifts galore, but always excellent communication and 100% professional service. Will most definitely use you again and recommend to all my friends and work colleagues.

Frank

Editor Note: Frank... you are a management consultant (now with a new MK6 Golf) so I appreciate your kind words. You are also Scottish and I always enjoy dealing with ethnic minorities :) Go drive your car, and thanks for the biz. Zany is good, I guess, hahaha! - Ling
---

Customer Letter: 1175 / 1522
William says...

Doing business with Ling was a refreshing change to the normal. The Lexus IS was delivered to my satisfaction and is an absolute stormer. Hope to do business with Ling in the future. Delivery was excellent.

William

Editor Note: Bill Brodie (a good Scottish name!), thanks for the letter. I am relieved I am not normal. Hope the lovely smooth Lexus is impressing you. Good cars (despite being Japanese). - Ling
---

Customer Letter: 1173 / 1522
David says...

It was such a pleasant change being able to complete the transaction for my new Subaru Legacy without having to deal with unnecessary paperwork or delays. The overall service was first class - and a bundle of laughs, as well. I'm not Duncan!

David

Editor Note: Hahahaha, I called you Duncan by accident. Bloody Scottish names! :) As a solicitor, I look forward to the writ when the Subaru breaks down. Now... here is an unusual car, I do not sell many of these, they are a low volume model. I'm not sure I have ever seen one! Hope you like it, it is certainly rare. They get very good reviews. - Ling
---

Customer Letter: 1168 / 1522
Sonia says...

I am disappointed that I have not received my handbook for my car, a new Ford Ka. I love my new Ka, its so economic and nippy to run about in it. I can even have sex in my dream machine. Delivery was fine.

Sonia

Editor Note: Sonia, yep, the stupid dealer has forgotten to send your handbook with your car. Aren't dealers hopeless? But the main thing is, you have your new Ka. Hmmm, I just know there will be loads of clicks on this letter because you use the magic SEO word. How you manage that in a Ford Ka is beyond me! You must be very flexible and have a small partner, hahaha. It is a real Sex-In-The-City car :) - Ling
---

Customer Letter: 1163 / 1522
Claire says...

Ling was extremely friendly and helpful during our time of leasing our Mazda. The website is very unique and easy to work. Ling was very prompt and informative and the information she gave us was very precise. I will certainly be using LINGsCARS again and would highly recommend her to friends and family. Delivery service was excellent. Very helpful and friendly.

Claire

Editor Note: Claire, well, you work at a major bank, so I keep my fingers crossed for your job prospects! Hope you are enjoying the Mazda 2. You were very friendly to deal with, thanks for making my job simple and being so good with the paperwork. Speak soon! - Ling
---

Customer Letter: 1133 / 1522
Walter says...

Initially I was a little wary about the lease contract concept, but was convinced after studying Ling's site. Having completed all the proceedings I am now driving a very nice car I otherwise would not have been able to afford. Ling makes the daunting process easy (and enjoyable if you have a sense of humour). I am a convert! Thanks. Good, delivery as promised, no further dealer contact though.

Walter

Editor Note: Hahahaha, you insist I call you "Iceman", Walter! So, I call myself "Maverick" when I talk to you :) You were fun, and you are correct - people with sense of humour missing need not apply! Why do you want further contact from the dealer, they will only mess it up? You should be damn happy with your Super Duper Vauxhall Sport Hatch which was soooooo cheap! You got a 1.9 CDTi (150bhp) SRi for the price of a 1.4 LS. Maverick out! What a bloody Top Gun! Hahahaha! - Ling
---

Customer Letter: 1096 / 1522
Julie says...

After dealing with other leasing companies in the past, I found LINGsCARS to be a refreshing change. Ling's website is fantastic! Not boring like the others. The service she provides was second to none and I will certainly be using her company in the future. I will have no hesitation recommending her to my friends. Good delivery, but couldn't deliver on the first day advised.

p.s. Loved the sweets!

Julie

Editor Note: Jules, you were a great customer, and you are a Tesco Personal Shopper, so I will say thanks for your order and every little helps! You were a breath of fresh air to deal with on my LINGO, always so happy! Enjoy the Vauxhall Astra Sport Hatch! Those Chinese sweets were withdrawn soon after I sent them to you, they contained the Melamine. - Ling
---

Customer Letter: 1058 / 1522
Toby says...

Overall a very slick hassle-free process. Lingo is a great system and all my queries were answered in ultra-fast time. Car arrived on time, well valeted and as described. Got the colour (black) I wanted despite my local Chevrolet dealer telling me "no black Captivas available in UK for 6 months"!!! Fine, clean car delivered with nothing missing. No dust caps on the number plate screws mean they miss out on an "excellent" rating. I have already recommended Ling.

Toby

Editor Note: Dust caps!! Hahahahah. Sorry to laugh, Toby, but if that is all then I would accept that for every delivery. As you work in car sales at a big retail garage, I a) appreciate your comments, b) realise you don't want your address shown, c) wonder what they will say when you turn up to work in your new Captiva? Fun, fun, fun. See you in 2-years! - Ling
---

Customer Letter: 1020 / 1522
Lori says...

I quite often forgot I wasn't Ling's only customer! Ling provided me with probably the best service I have ever received from a company in any industry.

The online sign in area and LINGO message board is a fantastic tool for busy people to use. And Ling's response times and updates were great and frequent. I have recommended LINGsCARS to lots of people already and will definitely use again! Thank you!

Quick delivery, my Mazda MX5 arrives at 7.15am, great!

Lori

Editor Note: What an alarm call! Lori, you are talking about my LINGO system and people reading this will not know what it is. It is my behind-the-scenes communication area for customers, 100% secure. It is quite good, all built myself :) As you are a Business And Systems Integration Analyst, I value your opinion, thanks! You have a super car with your new MX5, just wait for the sunshine. - Ling
---

Customer Letter: 731 / 1522
Dean says...

Ling, I hope you are enjoying my Australian sweets as much as I'm enjoying my Volvo C30!

As easy as getting a Big Mac - pick the car, fill out the forms and HEY PRESTO... new car! As they say in Scotland, it's been "bra" (and not what you use to hold your best assets). Excellent delivery, good service all the way.

p.s. Hope you didn't choke on those cherries!

Dean

Editor Note: Dean, REALLLLLY liked the raspberry truffle bar from Australia! Sounds like you are having a great time in the Volvo, hope it causes less wind than a Big Mac!


You were a brilliant customer, despite being an ethnic Scottish :) I still can't figure your "bra" comment, sounds a bit rude, but maybe not. - Ling
---

Customer Letter: 664 / 1522
Gavin says...

Great service and good communication. Dealing with "the boss" means things get done and in a timeworthy fashion. I must sound like "the boss" that I am with that comment! My Citroen Berlingo was delivered within 1 week, with half tank of fuel. Thanks Ling, do you pay referral fees?

Gavin

Editor Note: Gavin, no, I don't pay referral fees, as my prices are so close to the bone that I do not have margin. Plus I refuse to increase costs for referred customers, just to generate some commission for referrers. Sounds terrible? I just cannot really do much about this. Berlingos usually arrive fast as hell, Citroen are good at this. Thanks, Boss! :) - Ling
---

Customer Letter: 514 / 1522
Martin says...

"Ling, the Mazda RX-8's here - just going for a drive. Catch ya later!!!!"

... (later)...

Ling, the car's excellent, had a good drive and it's just what I expected and wanted. I can't thank you enough, I thought that getting a car would be a nightmare. On the contrary, It really has been a pleasure doing business with you from start to finish (All done from Iraq by Fed-Ex! Martin arrived back in the UK on the day he collected his car and wrote this! - Ling). I can't wait till I need a replacement because I know exactly where to come and I'll be recommending you to anyone that will listen! I'll get a pic for you soon (without my big machinegun) but it's pissing down with rain at the moment. Thanks again.

p.s. Tell Suzie at your dealers, that if she wants to see my big gun, she only has to ask! ;0)"

Martin



Editor Note: Martin is one of my favourite customers this year. He is a Private Military Contractor in Iraq, so I have withheld his name and address in case any car-rrazy Muslims want to pop his clogs (no offence to sensible Muslims). Without people like Martin, no way would the US or UK Army be able to operate in Iraq, they are providing the security for people like British Government officials, industry big-wigs, TV and press and even the military itself! PMCs also enable ordinary Iraqis to get on with semi-normal lives and they are enabling rebuilding of the infrastructure of Iraq. Also, they spend a lot of time to assist training Iraqi law and order forces. Do not confuse British PMCs with American PMCs. As ever, British ones operate much more low-profile and sensibly. All are professionals and most are ex-special forces or elite military, or other specialists... these are salt of earth!
Here are some lovely pics of Martin doing his job out in Iraq, and he says "I've never lost a car out here...had a few bumps, scratches and holes put in them but never had one stolen!"

Well, glad Martin isn't planning to take his RX-8 to Iraq. With the common knowledge that these RX-8 engines blow up from time to time, the Mazda might be confused for a roadside IED! Zoom, zoom, boom!... hehehehe,


Please note that Mazda UK have applied pressure to my suppliers behind my back and blacklisted me from supplying more Mazdas, despite having many, many 100% happy and loyal customers who enjoy the cars, like Martin. Mazda UK's tactics are totally unethical, bullying, restrictive and unfair. Instead of saying what they want to me, directly... they insist suppliers stop dealing with me and they attack me behind my back - so I cannot challenge them! This is cowardly behaviour. Just to let you know what I have to put up with from these big companies trying to strangle me - Ling
---

Customer Letter: 477 / 1522
Kevin says...

"I was initially slightly apprehensive of doing business with this somewhat bonkers Chinese lady with the unconventional website - however Ling offered the best deals around - no one could even get close to her quote! Ling offers the kind of customer service that I would happily pay more for, she even gave me her mobile number!!! Ps. car is also fantastic."

Kevin

Editor Note: Ah, this illustrates my point to other car dealers, Kevin. Car is secondary to service!!! Anyway, the dealer did mess up on delivery and caused a delay due to the transporter breaking down on way to Edinburgh. Not that that was the dealer fault, but their communication was slow. Still, it got there 1 day late, so not too bad. Zoom, zoom! - Ling
---

Customer Letter: 468 / 1522
Harry says...

"Personal Contract Hire was a completely new concept for me, and as an elderly gentleman entering his second childhood and getting a long wanted sports car (!) it was reassuring to be dealing with ONE person who seemed genuinely interested and who answered all my queries promptly.

The paperwork was a minimum and email communication great. All in all I am very pleased with the service and the car - it's just a pity I have no hair to blow in the wind!

Delivery of my car was good, I only met the delivery driver but the car was well prepared and came with petrol in the tank!"

Harry

Editor Note: Harry, you were the most polite and charming customer I have dealt with all year! You even tell me you have special name for Sundays "Henry", hehehe. This is your real name, and you tell me off when I use it! Thanks for being so kind to me and for sending such nice emails! Glue your wig on!!! - Ling
---

Customer Letter: 429 / 1522
Daniel says...

"Thank you very much - the Zafira is working out great. Jon was very helpful when you were away in China. And now I've got four free keyrings (complete with nuclear rocket) - what else could I possibly need?"

Daniel

Editor Note: Exactly, Dan! Yep, another satisfied cheap Zafira customer (cheap Zafira - not cheap customer, even though you are in Edinburgh :). These Vauxhall Zafiras have been incredibly popular - brand new model and the cheapest 7-seater available. Plus free aircon on the Diesel Life model. Brilliant, eh? Plus, please note!!! I did LOADS of work from China, each day clearing over half the emails. That's the benefit of a proper electronic sales system - good, eh? - Ling
---

Customer Letter: 374 / 1522
Allan says...

"Ling, just to let you know that the Mazda 6 has arrived and to thank you for your excellent service."

Allan

Editor Note: Allan, glad you like your new Mazda 6. Very pleased to receive praise from a firm like yours which specialises in implementing Quality Management Systems ISO 9001-2000. Also, I'm always happy to deal with people from Autonomous Scottish Region, despite fact I often need to translate telephone messages - Ling
---

Customer Letter: 294 / 1522
Graham says...

"Ling is fab. The personal touch is much better that dealing with faceless wonders in other companies - very reasonable too!!"

Graham

Editor Note: I am F-A-B because I am having Thunderbird Nuclear Missile Truck, hehehe. Note that my "personal touch" is down telephone and on web, not in person! Enjoy SAAB! - Ling
---

Customer Letter: 234 / 1522
Karen says...


We were going to phone you today to thank you for your help, Ling! The 2 x Shoguns are fab. We are delighted with them and delighted with the deal you managed to get for us. Neal at the dealer was really helpful and delivery was very prompt. We will definitely recommend you, Ling. You are great, your marketing is great, most of all YOUR DEALS ARE THE BEST!! Thanks,

Karen

Editor Note: Ho, another Scottish! It is great to be complimented on my marketing by a marketing company! Thanks! Glad you like the 2 x Shoguns, Karen. Look forward to snow in Edinburgh so you can try them out, eh? - Ling
---

Customer Letter: 222 / 1522
Dale says...

I want a van! I want it cheap! I want it soon! I want it delivered with no hassle! Who do I call? - LING!!!

Delivered? YES!

Value for money? OUTSTANDING!

Would I go anywhere else? YOU WOULD HAVE TO HOLD A GUN TO MY HEAD!

Ling wins everytime. Unbeatable value, top service and a human. None of your smarmy sales rubbish! Ling for PM!

Dale

Editor Note: Dale, thanks especially for note explaining how to pronounce your name. It is remarkably similar to certain Welsh railway station. If you ever need any help with Chinese, please to ask me... "Ling for PM!" Wah, this is first time anyone suggests THAT! My closest link with PM is that my nuclear rocket truck is in Tony Blair's constituency at Sedgefield, by A1(M). Enjoy Citroen Dispatch, Dale - Ling
---

Customer Letter: 214 / 1522
Dale says...

My new VW Passat was delivered in lightning speed, in perfect condition on the back of a truck, bang on time. The delivery service was courteous and helpful. Zero hassle, zero problems - and cheaper than any rival with excellent communication all the way. Nothing was too much for Ling to handle. I have sung her praises to all!!!

Simply put - LARGE COMPANIES = Problems and cost more; LING = You get what you want, cheaper, when you want it, with ease and no pressure or hassle - what joy! I will never order from anywhere else again. The only problem is the sweets are YUK. I like chocolate.

Dale

Editor Note: Another sweet cruncher! I am going to put filter on website: ONLY CUSTOMERS WHO SUCK SWEETS ALLOWED. Subtle flavours of red and green tea and ginger dissolve onto tongue for taste-buds to savour, if sucked. Flavour crashed down throat if chewed. Please to be more gentle with gob. By the way, I am glad you like car, Dale, even though I cannot say your surname - it is damn bloody foreign name - it was a pleasure to have you as customer - Ling
---

Customer Letter: 117 / 1522
Gladys says...

Hello Ling,

You were so helpful and so nice on the phone, it was a pleasure doing business with you. I appreciated the speed with which you completed the leasing of the Almera. The driver was very polite and the car was delivered on time and in good order. The dealer was excellent. Thank you for everything.

Gladys

Editor Note: Gladys, I am SO pleased you are happy. You are very nice customer. And dealer does good job, too! Amazing day when Nissan dealer beats Honda dealer (see letter 3 down) - Ling
---
Search my letters page!

| | | |
| --- | --- | --- |
| From your area... | ...or from people... | ...or about a specific car! |
| | | |
You are viewing page 1 of 1 - go to page: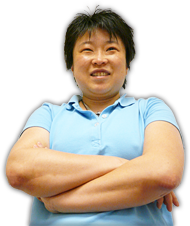 Online Service
Response Times
Quote > Proposal > Order > Delivery
81 CLIENTS IN 'PROPOSAL'
...LING REPLIES IN:
HRS : MINUTES sec
120 CLIENTS IN 'ORDER'
...LING REPLIES IN:
HRS : MINUTES sec
Customers use my secure LINGO management system.
Response times above based on last 4 hour period between
9am - 6pm, Mon to Fri -Ling

No Waiting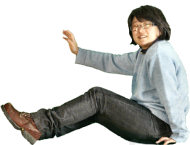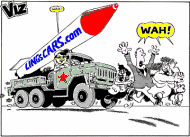 I am the Viz UK business ambassador!
Post me Ferrero-Rochers! Yum Yum!
Unlike most other internet car leasing sites, I publish all my contact information openly!
...so, you know who I am - Ling
THE UK's FAVOURITE
CAR LEASING WEBSITE!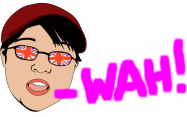 Boss: Ling Valentine MSc IoD
15 Riverside Studios
Newcastle Business Park
Newcastle upon Tyne, NE4 7YL
Tel 0191 460 9444
[email protected]
I prefer email to phone - Ling
VAT No: 866 0241 30
Co Reg No: 6178634
Consumer Credit Licence: 663330
Data Protection No: Z1098490
Best Before: 17/08/2007