CUSTOMER LETTERS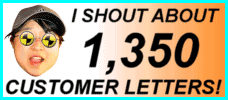 1522 LETTERS!
More customer letters than any other car sales site IN THE WHOLE WORLD! - Ling
You are viewing page 1 of 1 - go to page:
Search my letters page!

| | | |
| --- | --- | --- |
| From your area... | ...or from people... | ...or about a specific car! |
| | | |

Customer Letter: 1482 / 1522
Gillian says...

Hi Ling, I looked at many lease car web sites for the best deals. LingsCars was the best for my new Ford Fiesta. I love it, after all the paperwork was done a new Fiesta was on my drive - that easy. My husband was not sure about the colour (pink) but I love it, I love it. Thank you. It was delivered at the time arranged no problems. Thank you.

Gillian

Editor Note: Hahahaha, the pink colour (actually the really great Hot Magenta) will mean you keep your husband out of the car. It changes colour in sunlight! Great letter, thanks so much for being a super customer, Gillian. - Ling
---

Customer Letter: 1456 / 1522
Nicholas says...

Ling's service was first rate. The car was delivered on time and I was kept informed at all stages. This is not the first car I have leased and your service was far superior to the other company's. Nice noodles!!! Average dealer service, car was not clean inside on delivery.

Nicholas

Editor Note: I screamed at the damn dealer who did not clean the car properly. They are complete idiots. Sorry. Apart from that, the rest of the comments make me happy, thanks. Hope you love the Hyundai i30. These are underrated cars! - Ling
---

Customer Letter: 716 / 1522
Mohammed says...

Third car from Ling, a Volvo C30 Coupe - as always a great service, and she efficiently organised the good delivery. I really liked chatting online with Emma - what does she look like?

Mohammed

Editor Note: Mohammed :) Well, just for you... here's Emma!


Emma has joined me to help me keep my service as the very best in the country. She is a gobby Geordie bird. As you are a plastic surgeon, Mohammed, maybe I should send Emma down for you to practice on :) Here's Emma terrorising the drivers at the 2007 RallyCross final. Contains swearing.

- Ling
---

Customer Letter: 668 / 1522
Paul says...

I have just taken delivery of my brand-new Nissan Navara truck from Ling. It's fantastic and I love it!

It was delivered exactly when and where Ling said it would be. Every time I had a question for Ling during the entire hire/lease process, she emailed me back within the hour.

She is funny, helpful and totally professional at all times. Thank you Ling. LING FOR PRIME MINISTER!

Paul

Editor Note: Heheheh, you are a bloody funny onion, Paul. I would not make a good prime minister, I would spend all day making laws that ban stupid overheads in the motor trade. Everyone would be able to get a new car at a factory-outlet cost. And I would swear too much. Enjoy Navara! - Ling
---

Customer Letter: 416 / 1522
Robert says...

"This was the first time I've used contract hire and I was a bit confused about the process and pitfalls. However, LINGsCARS answered my questions and provided excellent guidance to make the transaction smooth. I will definitely use Ling next time. The SAAB 9-3 arrived on a trailer, clean and new!"

Robert

Editor Note: Wow, I do my best to arrange trailer deliveries, but cannot promise this. Many cars are driven and the small mileage can be taken off the contract allowance, so no penalty to customers. I am selling LOTS of these SAAB Sportswagons (estates) and they are fantastic value. Thanks for the sweet letter, Robert - Ling
---

Customer Letter: 281 / 1522
Paul says...
Ling - When I first saw the website I was surprised to say the least. I thought "NO WAY" However, I compared prices, and took a chance. Ling does her job well, and gets deals!

Would I use her again? YES!

Would I recommend her? YES, I HAVE!

Paul

Editor Note: Glad you took the plunge into my website, Paul. So many websites never updated, not live and are very boring, eh? Not mine! Glad you like new Toyota Avensis, too! - Ling
---

Customer Letter: 266 / 1522
Paul says...
Dear Ling,

Toyota Avensis T3X 2.0 D4D (115bhp) 5 door hatchback Deal 426

May I say how pleasant it has been to deal with you on this matter. Your website is certainly hard hitting but I found in conversations you were very prompt and helpful.

I have accordingly recommended you to my colleagues who over the next year or so will all be swapping their company cars and taking cash for a car deal. Thanks again.

Paul

Editor Note: Dear Paul, it is with pleasure I note that polite English people like you are such a pleasure to deal with as customers, and that you also write the most gracious letters in the world. As a roughneck Chinese peasant, I am charmed. - Ling
---

Customer Letter: 264 / 1522
Ruth says...

We couldn't have asked for better service. Everything went according to plan (timescales, delivery, colour, etc). You provided fantastic dealer service and an excellent delivery of the Mini to us. Only one problem; I can't decide which car to lease from Ling in two year's time!!! Keep up the great work, Ling.

Ruth

Editor Note: Ho! You are from West Midlands yet I could understand you on telephone! Ruth, thanks so much for nice letter. You can always rely on Mini dealers for good service because really they are BMW dealers - Ling
---
Search my letters page!

| | | |
| --- | --- | --- |
| From your area... | ...or from people... | ...or about a specific car! |
| | | |
You are viewing page 1 of 1 - go to page: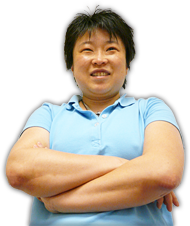 Online Service
Response Times
Quote > Proposal > Order > Delivery
83 CLIENTS IN 'PROPOSAL'
...LING REPLIES IN:
HRS : MINUTES sec
121 CLIENTS IN 'ORDER'
...LING REPLIES IN:
HRS : MINUTES sec
Customers use my secure LINGO management system.
Response times above based on last 4 hour period between
9am - 6pm, Mon to Fri -Ling

No Waiting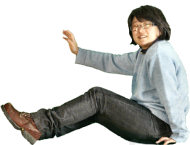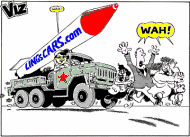 I am the Viz UK business ambassador!
Post me Ferrero-Rochers! Yum Yum!
Unlike most other internet car leasing sites, I publish all my contact information openly!
...so, you know who I am - Ling
THE UK's FAVOURITE
CAR LEASING WEBSITE!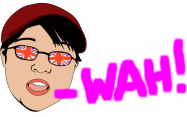 Boss: Ling Valentine MSc IoD
15 Riverside Studios
Newcastle Business Park
Newcastle upon Tyne, NE4 7YL
Tel 0191 460 9444
[email protected]
I prefer email to phone - Ling
VAT No: 866 0241 30
Co Reg No: 6178634
Consumer Credit Licence: 663330
Data Protection No: Z1098490
Best Before: 17/08/2007