CUSTOMER LETTERS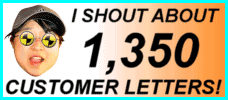 1522 LETTERS!
More customer letters than any other car sales site IN THE WHOLE WORLD! - Ling
You are viewing page 1 of 1 - go to page:
Search my letters page!

| | | |
| --- | --- | --- |
| From your area... | ...or from people... | ...or about a specific car! |
| | | |

Customer Letter: 1533 / 1522
Cristopher says...

An excellent service for my new Mercedes C Class, very fast, friendly and efficient. Thank you very much!! Dealer was excellent – It was a pleasure.

Cristopher

Editor Note: Great news, Cris. I like fast, friendly and efficient. Hard to beat that, especially as the car was very cheap. :) Mercs rock, eh? - Ling
---

Customer Letter: 1484 / 1522
Brian says...

If I knew then what I know now I would have contract hired a car from Ling years ago, its so easy and cheap! No messing about, no hard sell and a great service. From asking for a quote to having my C5 delivered to my door it couldn't have been simpler. Delivery is free and prompt. Finance was quick and information accurate.

Brian

Editor Note: Hahaha, well, it has taken me years to get to this stage... but really you had a very successful time getting a car. The C5 is lovely car. Plus, you got Sat Nav! So you won't get lost around County Durham. Thanks for being great customer, Brian! - Ling
---

Customer Letter: 1314 / 1522
Kevin says...

Excellent service from start to finish. The web login is fantastic and an easy way to keep track of progress. Ling's replies are almost instant as well! Absolutely chuffed to bits with the price, the service, the car (Ford Fiesta 1.6 TDCi Zetec S) - any chance of some mats?

Kevin

Editor Note: I withhold your address as you have a sensitive public service job. Yes, I will send some mats :) Special ones with my head on them so you can kick it with your feet, hahaha! I try to reply as fast as possible, average reply time is often less than 5 minutes, normally around 10 minutes (I need time to find the answers you want!). Glad you like the LINGO web management. Enjoy the Fiesta! - Ling
---

Customer Letter: 1227 / 1522
Jonathan says...

Lovely dealing with you. You made the process of getting my new Prius easy, understandable and simple to follow. No fuel or carpet mats on delivery.

Jonathan

Editor Note: Jonathan, well 2 things... 1) Great, glad you enjoyed the experience and now you have a great cheap new Prius :). You were a great customer. 2) The fuel and mats - you are not paying for either of these, if they arrive in the car it's a bonus. Frankly, I screw the suppliers down on price, so, I am not surprised that there is little fuel and no mats. If they supply these, then I feel let down with myself for not squeezing them a bit harder. I will suggest (hahahaha) that as your Prius drives nicely on the batteries, you don't actually need fuel :) - Ling
---

Customer Letter: 1200 / 1522
Stephen says...

Ling has some great deals. Fast efficient service and very friendly. I hope to rent from you again. Delivery of my Golf was excellent.

Stephen

Editor Note: Stephen, as you are an accountant I appreciate you find my deals financially beneficial :) You are only 10 miles away from me, hope to see you around in your Golf! - Ling
---

Customer Letter: 1188 / 1522
James says...
As promised, you and your team did what you could to get the car delivered before Christmas - Thank you.

Always a rapid response on your Lingo system - Well done.

Very competitive pricing. Great service - I have already recommended to others! Just what we need to help through the current Eco crisis. Stimulate car manufacture. Delivery was good.

James

Editor Note: Thanks so much, James. You did mention that the car was slightly late on delivery and there was a slight imperfection on delivery, then you crossed it out and said it was "nitpicking". Well, I am always happy to chase this stuff up. However, you seem to be very happy with everything, and I am so pleased you like LINGO - it is industry leading. No other car supplier has such a thing. I'm happy to stimulate car manufacture, but, I think it will need more than me to single-handedly rescue it. I do my best! - Ling
---

Customer Letter: 1017 / 1522
David says...

Very good service, everything explained with simplicity. Fun website, easy to complete, and entertaining. Ling makes you feel that you are her only customer with helpful prompt responses to queries. Ling at first appears totally 'barmy' but it soon becomes apparent that she is a true professional. No complaints what so ever, nice free sweets, and noodles. My Grande Punto was delivered on time when requested. No problems, good service. Excellent.

David

Editor Note: David, you are sweet to say such nice things. I do not mind being barmy, what makes me barmy is trying to push suppliers and dealers to do what they should, quickly. As you are a police officer, I have withheld your address for security. - Ling
---

Customer Letter: 944 / 1522
Peter says...

Great girl - great service!

When another company let me down a telephone call to Ling brought an immediate response and her deal went through without any hassle and saved me money! Many thanks, Ling, and best wishes. Renault Clio was delivered spot on time and no hassle. Excellent.

Peter

Editor Note: Hymax Golf is the One Stop Shop for all your Golfing Promotional Merchandise plus Unique Golfing Gifts & Prizes. That's what it says on your website, Peter, so I repeat it for benefit of Google. Also hyperlink. This is Golf... the disease, I think :) Hahaha. You are quite local to me, in Co Durham. Maybe I will see you around. Thanks for kind letter, I do my best to help you. - Ling
---

Customer Letter: 797 / 1522
Gemma says...

I found Ling's website really helpful! The whole process was so easy. Ling either answered the phone straight away or called me back within half-an-hour so I always felt in touch with what was going on. Our lovely car was delivered straight to our front door. I will definitely use Ling again! Excellent delivery of my new Qashqai, prompt and friendly.

Gemma

Editor Note: You are quite local to me, Gemma, I love local customers. I always have the hope I will bump into people from this part of the World. Also a local car, it comes from Washington, near you, too. Go drive! - Ling
---

Customer Letter: 776 / 1522
Mike says...

Ling, I'm very happy to provide you with honest and accurate feedback as I believe you provide a great service that others should enjoy!

You know, since I agreed the very competitive deal on my new BMW 3-Series Coupe, I've been singing your praises with all of my colleagues... some of who have also taken up deals with you. You are a real star, thank you. Good delivery, I was happy with the service.

Mike

Editor Note: Mike, well, you are a top dog, a "Head of" for Sunderland City Council, so you know what to demand in the way of service, as you provide service to the locals every day. These BMWs are very good value and they are great cars. So pleased that you have recommended me, thanks. I appreciate your lovely letter! - Ling
---

Customer Letter: 623 / 1522
Graeme says...

The attention to detail and service that we received from Ling was excellent and it was a pleasure to deal with her. That's why we have already ordered a second car (Nissan Qashqai) from Ling. Delivery of the Zafira was very good, but the alloy wheels were dirty.

Graeme

Editor Note: Graeme, I chased up your dirty alloy wheel problem, and the supplier said the weather was bad that day and they apologise. It was driven from quite a distance away. They car-washed the Zafira, they said, but the car wash did not have a wheel-scrubber. Whatever, a small problem and it is good to deal with you again. The Nissan Qashqai is on order, the Mackams are working flat out to build it! It is made locally to you :) Below is a pic of one of your other vehicles. If anyone needs data destruction in the North of England, visit Shredderman.


- Ling
---

Customer Letter: 588 / 1522
Andrew says...


Ling is the King,
The rest are all dead,
Thanks very much,
For my 350Z!

Andrew

Editor Note: Andrew, what a wonderful poem, you are a true artist. I am sure I will see you zooming around locally as you are only 15 miles away from me - Ling
---

Customer Letter: 579 / 1522
David says...

Ling,

Thank you so much for arranging this contract hire for me. This is the first time I've gone down this route (as far as cars are concerned) and to me, it makes nothing but absolute financial sense. I don't know why more people don't use this method when it comes to running a new car.

I know I gave you something of a headache with the specifications of the Octavia VRS Estate I wanted (which I know are like hen's teeth to find). When the dealer's low-loader delivered the exact car I had asked for (and I mean in every single detail) I was speechless.

Sadly we have come to expect substandard service in this ("couldn't give a damn") country. Crap customer service has become the norm. Your level of service, expertise and professionalism stands out like beacon against every other comparable company in your field and I personally would go no further than Ling's Cars in the future.

I'm more than happy to recommend you to any sensible person who is looking to run a new car at almost half the cost of buying.

David

Editor Note: Well, my God, what a letter! David, hehehe, if every customer wrote a letter like this I would be very pleased! Also, you are only 20 miles from me, so maybe I see you around in your fast Skoda VRS. I look forward to helping you again with another car... but what a standard I have to live up to, eh? - Ling
---

Customer Letter: 347 / 1522
Gary says...

"Very pleased with car and delivery. Nice smooth deal, all done and dusted in a few weeks. I will definitely deal with LINGsCARS.com again when the car lease is due for renewal. It was easy to contact Ling and nice to be able to speak to the business owner rather than be passed from pillar to post around an office. Excellent communications with the main dealer. Nice personal touch from Ling."

Gary

Editor Note: You have a brand new Mazda 5, Gary. This car is becoming more popular and most people still don't recognise it... but they will soon. You are quite local to me, I will keep a look out for you in your new car - Ling
---

Customer Letter: 304 / 1522
Julie says...

"You were the most competitive price we could find and we got loads of quotes! The delivery was smooth and the dealership staff friendly. Your follow-up is a good idea, and the sweets were a really individual touch!"

Julie

Editor Note: Julie, thanks for nice letter, and thanks for saying I was cheapest. But that is only icing on cake! I hope my service was the best, too. You have rented Picasso and this is most popular MPV car in UK and very good choice. Very cheap, too! Enjoy sweets. - Ling
---

Customer Letter: 130 / 1522
Bryan says...

I was very pleased with the simple and easy way this lease was dealt with. Plus, the Renault dealer gave a very good professional service. No hassle, and very pleased. Thank you Ling.

Bryan

Editor Note: Good. I am pleased too. Renault dealer (below) will have to do VERY good job to beat existing suppliers. Enjoy Clio, Bryan - Ling
---
Search my letters page!

| | | |
| --- | --- | --- |
| From your area... | ...or from people... | ...or about a specific car! |
| | | |
You are viewing page 1 of 1 - go to page: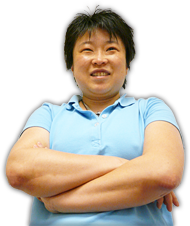 Online Service
Response Times
Quote > Proposal > Order > Delivery
76 CLIENTS IN 'PROPOSAL'
...LING REPLIES IN:
HRS : MINUTES sec
113 CLIENTS IN 'ORDER'
...LING REPLIES IN:
HRS : MINUTES sec
Customers use my secure LINGO management system.
Response times above based on last 4 hour period between
9am - 6pm, Mon to Fri -Ling

No Waiting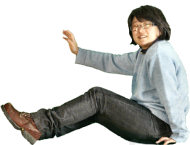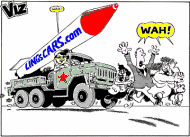 I am the Viz UK business ambassador!
Post me Ferrero-Rochers! Yum Yum!
Unlike most other internet car leasing sites, I publish all my contact information openly!
...so, you know who I am - Ling
THE UK's FAVOURITE
CAR LEASING WEBSITE!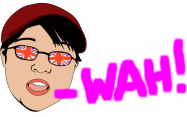 Boss: Ling Valentine MSc IoD
15 Riverside Studios
Newcastle Business Park
Newcastle upon Tyne, NE4 7YL
Tel 0191 460 9444
[email protected]
I prefer email to phone - Ling
VAT No: 866 0241 30
Co Reg No: 6178634
Consumer Credit Licence: 663330
Data Protection No: Z1098490
Best Before: 17/08/2007