CUSTOMER LETTERS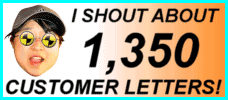 1522 LETTERS!
More customer letters than any other car sales site IN THE WHOLE WORLD! - Ling
You are viewing page 1 of 1 - go to page:
Search my letters page!

| | | |
| --- | --- | --- |
| From your area... | ...or from people... | ...or about a specific car! |
| | | |

Customer Letter: 1411 / 1522
Peter says...
My Audi A3 is the second car I've had from Ling - she is absolutely unbeatable for value. As a bonus her customer service is excellent with a whacky sense of humour thrown in for good measure. Excellent delivery... My new Audi A3 was supplied on time and all explained by the charming chap.

Peter

Editor Note: Another repeat customer! And such a great job - you build tunnels for trains! Very butch occupation, Peter. Like a mole. Maybe that is why you wanted a black car? Hahaha! Anyway, enjoy the bloody A3, great car for a great customer! - Ling
---

Customer Letter: 1104 / 1522
Douglas says...

Ling does everything it says on the web. Helpful informative and no nonsense (except for the Lingo). Excellent service. Excellent delivery. My Fiat Grande Punto was delivered on time, in best condition.

Douglas

Editor Note: Hahahaha, my LINGO has lots of nonsense and toys, these are designed to stop you getting bored while you are waiting for your car, Dougie. You don't HAVE to click on that stuff, but you do get free goodies if you do :). Glad you are dead pleased with your new Punto. - Ling
---

Customer Letter: 1078 / 1522
Daren says...

Fantastic all round experience, and the vehicle is just great. We have since used Lingscars.com to order a second car and would recommend to many more. Good delivery on the C-Crosser.

Daren

Editor Note: Daren, I have given you hyperlink for lovely short letter! I drove one of these C-Crossers in China, this year! Very nice. Thanks so much for kind words and for new order. You are lovely to deal with. - Ling
---

Customer Letter: 819 / 1522
Heather says...

The Kia Magentis has arrived and we are extremely pleased with it. I'm out showing it off to my brother! Just one thing though, the car arrived unwashed so had to go to the car wash straight away, which the very nice man who delivered it dealt with once Brian showed him where the car wash was. Brian then did the one thing that I'm sure lots of people (or husbands) do, signed the paperwork while waiting to go into the car wash without checking it over. Just to let you know there is a very slight dent over the rear drivers side wheel arch. I know you warned us not to do this but... anyway just so its on record.




I would love to leave positive feedback etc on blog or forum for you. Is there any in particular I should log on to. Once again thank you so much for such a straightforward transaction. For people like me who are intimidated by car dealerships this is the perfect solution. Be back in two years!

Heather

Editor Note: Heather, well... can I use this as a small lesson for my customers? Cars should always be checked BEFORE you sign the delivery note :) ...I will do my best to get this dent fixed as soon as you send me a digital photo of it. But I can't promise, you know the dealership will deny it. However, glad you are pleased and does everyone know you got an £18k car for just £170 a month??? WOW! Fantastic, plus it is V6 Auto! Badge snobs take note! I have complained about the "unwashed" bit, but in early Feb, sometimes they do get dirty on the route.

Heather replied again:
(Many thanks Ling for all your patience and time. You have been highly recommended to everyone that knows I have a new car. P.S. - just for the record I don't blame the delivery guy in any way and am still highly delighted with the car, dent or no dent. Can't say that enough. Regards once again, Heather.)
- Ling
---

Customer Letter: 764 / 1522
David says...

mmmm....

Initially OK, but became a bit frustrating getting one-word answers to queries and communications. Great website though. Excellent delivery of my Mini One.

David

Editor Note: David, Wah! Hmmm, glad you are pleased with the Mini, but I think you are wrong about the one-word replies. I try to be accurate and to the point, though. Here is a bit of my side of our communications... just to prove to everyone I am not so terrible :)... plus you sent me a lovely bag! Thanks :)

Hi David, Your car is in stock now. Reg: RJ57 ***. We can offer delivery on 15/10/2007. Please confirm if its ok and to where? Please also give a contact name and number, just in case. I have attached delivery information for your reference. Please read it before taking delivery of your vehicle. Regards Ling Valentine

Dave, I have requested the reg for you. When they get back to me I will let you know :o) Regards Ling

Dave, The car is not due to the dealer till the 30th of September :o) Regards Ling

Dave, Your car is due to land at the dealer on the 30th of September. Hope this helps :o)Regards Ling

My table tennis stuff just fits :)))) Ling

Hi Dave, Thanks a lot! Got the bag today. Its lovely :-) Cheers Ling Valentine

David, I got your docs back in the post, just to let you know. Thanks. Please wait, I send to the finance company for them to make sure everything is OK, and then we give the release to the dealership. I will be in touch.

WoW!!!!! :) Ling

Dave, Done. (ref to adding hyperlink for you) http://www.lingscars.com/links.php, Ling

David, Documents are in the post to you! You should get them tomorrow. If not, please panic. Regards, Ling.

David, The finance company have just got back to me. They said: Please can you confirm what the colour is we only do astro black not dark grey? Please can you e-mail/ fax ??? Thanks!! Regards Ling.

No worries, I have sent your order to the dealer. I told the dealer to get whichever one is the quickest. Regards Ling Valentine.

Hi Dave, I will send it to the dealer now. Any problem, I will let you know. Ling Valentine

I have attached the email I sent you yesterday. The cancelled car is gone. Sorry. Ling Valentine

As on the website. £179.99 + VAT per mth... I don't know if the car is still there now... The mini coopers are too hot. Regards Ling Valentine

I did. But I can't do a cooper for Mini One hatch's price. Sorry. Ling Valentine

Hi Dave, The dealer just had a cancellation for a cooper: MINIC COOPER ASTRO BLACK - METALLIC CLOTH COSMOS BLACK ROOF IN BODY COLOUR Is it any good? Ling Valentine

Dave, Cooper is £211.38 per mth incl vat. Its more expensive than the mini one. Regards Ling Valentine

Hi Dave, Shall I bin the order form? Unless you want to wait for a factory order, I really can't get a mini so quick. Regards Ling Valentine

...and there was lots more, prior to this. I hope you agree, a bit more than one word... :) As sweet gift, I give you another hyperlink, above :) - Ling
---

Customer Letter: 665 / 1522
Julie says...

Excellent service throughout. First time of leasing for me, but would highly recommend. Lead-in time for my black BMW Z4 was worth the wait - Ling kept me informed all the way - the car even arrived with my private reg! FANTASTIC. Good delivery by a nice guy who was punctual and went through all the controls.

Julie

Editor Note: Awwwwww, I wanted a Z4, Julie, but as I need 4-seats when my mum and dad come to visit from China, I had to grab a 4-seat convertible - an Audi A4 for myself. BMWs can be a while, especially if you want a colour not in stock. So pleased you were happy with my service, it means a lot as you are a Manager with a bank. - Ling
---

Customer Letter: 512 / 1522
Gulen says...

"Although at times it seemed that I was never going to get my Citroen C2 (probably my own impatience), all in all a VERY good service. Would recommend Ling all day long, especially her prices - it's much cheaper than buying. On delivery day, my new car was waiting for me when I got to work - GREAT!"

Gulen

Editor Note: Gulen, you were not mistaken - your car did take longer than it should have. Reason? The bloody French. There was a strike at the factory! Bloody communists! Hehehe. What could I do? Here is what Citroen UK say, in an internal memo I sneaked... it is funny as hell (unless you are waiting for your car):


Internal Citroen UK Memo: ...(lists of chassis numbers - Ling)...
"...As the above information is about as much use as a chocolate teapot (!!!) I will try and explain a little further... C2 and C3
(production - Ling)
were originally delayed due to a factory strike. At first Paris so very kindly forgot to mention the strike
(to Citroen UK - Ling)
this threw out our computer systems and meant we were provided with inaccurate hand-over dates
(from Citroen France to Citroen UK - Ling)
and we were unaware of the inaccuracies. As a result some of the inaccurate dates were relayed to dealers. So; this is probably your first source of disinformation. Second, and most unlike the French
(hehehe - Ling)
, another company - this time the one who provide the seats - went on strike. Hence delay number 2 and yet more confusion. The vehicles are most likely built, at least the majority, but they have not yet been assigned chassis as they have no seats!!! The good news is the seat company are no longer on strike. What would be really helpful to you now would be for me to provide a date when they will be with you, but unfortunately, we just do not know!! I have spoken to the supply manager responsible for C2 and he is unsure of how they are arranging the fitting of the seats to the cars i.e. what order they will be completed. The only communication from the factory is they'll be up to speed by the end of the month. In best case scenario, as you have been given the first chassis, the rest should all follow relatively quickly, but we just do not know. The vehicles will not be with you for week beginning 13th as they will be hitting Calais first and then start their journey. When they will hit Calais is anybody's guess. I know in total this e-mail has not been much help but we just can't accurately predict a delivery date for these vehicles as yet. Hopefully, in a week or so, the situation will become clearer and then we may be of more use!!"


Hope you can see that when even the bloody factory or importer has no clue what is happening, sometimes I am slightly out of control on deliveries. You must be philosophical! These are only cars. No-one dies, it is not life and death. These are only metal boxes with wheels! So chill (as you did, Gulen - good boy!)... - Ling
---

Customer Letter: 279 / 1522
Jamie says...

Ling is a refreshingly different contact for arranging car contract hire. I felt all along that I had the personal touch (OOOh-errr! Note I am not bloody Beijing Massagie - Ling) - and the Chinese Polo mints were nice, too. My Mazda RX-8 is a delight to drive, and at a great price, plus the delivery driver was a very knowledgeable and friendly chap. The dealer was excellent. So; many thanks and I look forward to dealing with Ling in the future.

Jamie

Editor Note: I have been told I am one of UK top-sellers of Mazda RX-8. I have sold 25 in last month! Wow. So glad you are happy with your car, Jamie; zoom, zoom, zoom down to local petrol station, they will become your best friend! - Ling
---

Customer Letter: 145 / 1522
Michael says...

Ling is very very good at returning calls. Good communication and good value, too!

Michael

Editor Note: Question to hang in air: Why are so many other companies BAD at returning calls, why do I seem good, just to do normal job??? Enjoy Picasso, Michael - Ling
---
Search my letters page!

| | | |
| --- | --- | --- |
| From your area... | ...or from people... | ...or about a specific car! |
| | | |
You are viewing page 1 of 1 - go to page: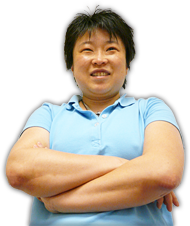 Online Service
Response Times
Quote > Proposal > Order > Delivery
83 CLIENTS IN 'PROPOSAL'
...LING REPLIES IN:
HRS : MINUTES sec
121 CLIENTS IN 'ORDER'
...LING REPLIES IN:
HRS : MINUTES sec
Customers use my secure LINGO management system.
Response times above based on last 4 hour period between
9am - 6pm, Mon to Fri -Ling

No Waiting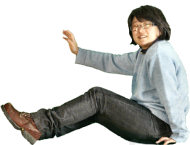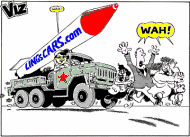 I am the Viz UK business ambassador!
Post me Ferrero-Rochers! Yum Yum!
Unlike most other internet car leasing sites, I publish all my contact information openly!
...so, you know who I am - Ling
THE UK's FAVOURITE
CAR LEASING WEBSITE!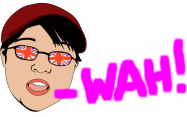 Boss: Ling Valentine MSc IoD
15 Riverside Studios
Newcastle Business Park
Newcastle upon Tyne, NE4 7YL
Tel 0191 460 9444
[email protected]
I prefer email to phone - Ling
VAT No: 866 0241 30
Co Reg No: 6178634
Consumer Credit Licence: 663330
Data Protection No: Z1098490
Best Before: 17/08/2007