CUSTOMER LETTERS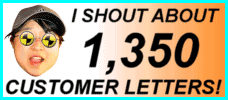 1522 LETTERS!
More customer letters than any other car sales site IN THE WHOLE WORLD! - Ling
You are viewing page 1 of 1 - go to page:
Search my letters page!

| | | |
| --- | --- | --- |
| From your area... | ...or from people... | ...or about a specific car! |
| | | |

Customer Letter: 1247 / 1522
Andrew says...

There are so many leasing companies on the web; use Ling - she is absolutely excellent. Always on the LINGO system when needed. Do not go anywhere else, best by far, prices very competitive. What more can I say?

Beautiful car, the Honda Civic. No marks, but an average valet before delivery (had to clean myself).

Andrew

Editor Note: Andy, thanks so much for the comments, everyone loves the LINGO system :) Great to deal with you. You seem very happy with your fast Type-R. Shame the dealer didn't clean the car so well... I just can't believe they mess this up. Dealers are often the weakest link. Apologies, I have kicked them. - Ling
---

Customer Letter: 1179 / 1522
John says...

Had not dealt with Ling before. And what a pleasant experience it was to do so. Nothing was to much trouble, her service was excellent and every question we posted was answered QUICKLY unlike the majority of the long established contract hire companies. I have been in the motor trade 31 years and find Ling, her sense of humour and service very refreshing. Delivery service was good, arrived on time.

John

Editor Note: Well, you are group Financial Director for a Land Rover dealer group, John, and I am so pleased that you like my service. It is a fantastic thing that you appreciate this is the cheapest way to grab a new car, even if I don't expect you will be buying Land Rovers through me. Thanks for comments on my service, I hope this gives great confidence to my non-motor-trade customers. Thanks again! If anyone wants to BUY (rather than rent on Contract Hire) a Land Rover, I cannot think of nicer people to get it from. - Ling
---

Customer Letter: 1098 / 1522
Nicola says...

First class service with excellent customer service! Would most definitely recommend to others. Couldn't fault - thank you! Excellent delivery of my Honda Civic.

Nicola

Editor Note: Nicola, lovely-jubbly. You were great to deal with, thanks so much for the biz. Thanks for comment about customer service. See you in 3-years! - Ling
---

Customer Letter: 1051 / 1522
Antonia says...

Exceptional service from Ling, who came highly recommended. It's so refreshing for such prompt and efficient communication. Emails were responded to immediately. The Touareg is excellent (apart from I trip to the garage to fix a faulty hand brake problem – I am told I was unlucky). Thanks for everything. I will call at the end of my lease. The misinformation (from VW) about the lead-in time for my car to arrive was unhelpful, with no apology from them, except from when Ling (relentlessly - Ling) chased them.

Antonia

Editor Note: Yes (sigh), these companies are just too gig and they forget there are individual customers at the end of the chain. Why they can't just give accurate info, I don't know. I will say VW/Audi had a massive recall problem due to the freak hailstorm which damaged 30,000 cars in Germany. Apart from that, and that you have had your handbrake fixed, I'm so glad you are very happy with your Touareg, what a hell of a car! - Ling
---

Customer Letter: 1035 / 1522
Muhammed says...
From beginning to end the entire process was simple to understand. Ling has created a system which is idiot proof as the customer is led through all the different stages. She guides you, almost, mother – like, right through to the day delivery is taken. I will not be going anywhere else for my new car. Excellent delivery of my new Audi A4, a painless experience.

Muhammed

Editor Note: Mo, you are a school teacher, so you know about leading (young) people through simple processes. Glad you liked it. I am not sure about the "mother" bit, even though I am 7-years older than you! Hahahaha, go and give out some detentions for fun :) Thanks for kind analysis of my customer process. - Ling
---

Customer Letter: 935 / 1522
Andres says...

In autumn 2007 I looked into leasing a car with a different company. However, I quickly found their sales people bordering on obnoxious, just one up from copier salesmen, and while going through the procedure at two points I was sent a rental agreement that had £100 added to the monthly rental price.

Having lost faith in them I gave lingscars.com a go at the end of 2007. What a refreshing experience this was, straight answers, completely transparent procedure and no hidden costs or nasty surprises. Documents arrived in time, the Chevrolet Captiva was exactly as described, got delivered on time and by a courteous driver straight to the door. And if you have any question during the rental period Ling is very responsive and helpful. Altogether, very much recommended.

Andres

Editor Note: Dr Andres, what a lovely letter! You are a chief officer with a company, and your Dr thing must be technical not medical. So, I take your compliments very proudly. I do not understand why other companies charge these "fees" either (well, except to say they like the smell of the cash I guess). Most of the time they are totally made up and spurious. I hate them, it is just pure profiteering (or mis-representing the original price), as you know yourself, from your letter. I wish this industry was regulated and these cowboys could be got rid of. Thanks for the nice words, enjoy the Captiva! - Ling
---

Customer Letter: 899 / 1522
Peter says...

I would recommend leasing a new car from Ling, to anyone! Great service, great cars! I look forward to every letter because they are sooooo funny. Cheers, Ling!

Peter

Editor Note: Another Captiva! Wow, I have supplied so many of these new cars. They are the best Chevrolet model, ever. Glad you are happy, Peter. Thanks for the kind comments about my letters, I do my best to make everything enjoyable for you. Go... DRIVE! - Ling
---

Customer Letter: 713 / 1522
John says...

Hi Ling,

The BLING Lexus is A1!!!

I have only good things to say about your service and the efficient and personal way in which I was dealt with. These so-called bigger dealers should spend less time concentrating on profit and more on customers. The best recommendation I can give is that I will be back for my next car and hope you continue to teach these bullies a lesson.

Excellent delivery, the delivery driver was a star and rounded off a terrific experience of the whole process.

John

Editor Note: Well, that's great news. Delivery is the one of two aspects I cannot 100% control, so pleased when it is perfect. (The other aspect I have no control over is the factory building the cars, if there are production delays). Love to have professional types like you as customers. See you soon when your Lexus gets a couple of years old. - Ling
---

Customer Letter: 633 / 1522
John says...

I am travelling back from Malta today and so will see it tonight. My wife has inspected it using your great delivery form and is very pleased - like all women she is much more detailed than me so I am sure it will be fine. She did note that no V5 was present and I was unsure who retains this - I imagine it will be Lexus?

I am 100% pleased with the whole process and only wish that some of the other business sources I need to use had such an excellent level of human customer service. I promise to write a rave review for your website when I get a chance to have a final look and drive for myself.

Thanks again Ling and thanks for doing exactly what you promised to.

... the next day: Just got back and ignored Sam and the 2 kids for my new lovely LEXUS. All is excellent with the car and boy you get a lot for your money on this basic model. Sam tells me that the delivery driver was excellent and went through the inspection with her and made sure she knew how everything worked. He got a coffee and sandwich and a free lift back to the train station for his trouble.

This is the rave review that I promised back at the start of this whole painless process.

It is surprising when someone delivers what they say they will and it is a pity that the greedy motor traders in the UK don't pay less attention to profits and more to customer service.

The service you provide is on a personal level and I knew that any problems would be resolved or you would tell me I was being unrealistic in my expectations. I was confident that you would never promise what you could not deliver and that is very important to me.

You exceeded my expectations and that is not something I have written to many companies or individuals over the years.

Overall an outstanding service and end product and also some free russian translation thrown in. I am now off to increase my carbon footprint by making sure I do those 15k miles in luxury in my bling bling Lexus.

Thank you Ling. Be back for my next car and would recommend you to everyone I meet.

Best Regards

John

Editor Note: John, well in reverse order; you won't have problems - this is a Lexus not a Jaguar! The mileage will be deducted from your contract, you won't pay for it. V5 is kept by the finance company. So pleased the car is much nicer than your wife or kids, of course! - it is a Lexus. Hope it was worth rushing home from Malta for :) - Ling
---

Customer Letter: 489 / 1522
Leslie says...

"Ling is a pleasure to do business with! Fast, efficient and a great communicator. She puts the "fun" back into business. My Xsara Picasso arrived reliably and on time, an excellent delivery. Great service."

Leslie

Editor Note: Leslie, this is the second car I am renting to your family, I also am supplying a Mini Cooper to your daughter (I think she is your daughter) in Nelson, Lancs. That is due in June '07, currently it is in build. Thanks very much for the referral, you are both very nice people to deal with. have a great time in the Picasso! - Ling
---

Customer Letter: 178 / 1522
Andrew says...

Everything went like clockwork - very happy with Ling and LINGsCARS.com and she keeps the paperwork simple. A nice person to do business with.

Andrew

Editor Note: Andy, thanks for that. It's nice to have a recommendation from someone in car trade. Enjoy Megane CC, get your top down! - Ling
---
Search my letters page!

| | | |
| --- | --- | --- |
| From your area... | ...or from people... | ...or about a specific car! |
| | | |
You are viewing page 1 of 1 - go to page: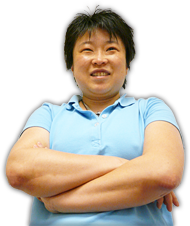 Online Service
Response Times
Quote > Proposal > Order > Delivery
76 CLIENTS IN 'PROPOSAL'
...LING REPLIES IN:
HRS : MINUTES sec
113 CLIENTS IN 'ORDER'
...LING REPLIES IN:
HRS : MINUTES sec
Customers use my secure LINGO management system.
Response times above based on last 4 hour period between
9am - 6pm, Mon to Fri -Ling

No Waiting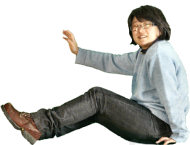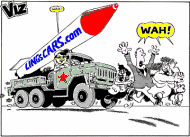 I am the Viz UK business ambassador!
Post me Ferrero-Rochers! Yum Yum!
Unlike most other internet car leasing sites, I publish all my contact information openly!
...so, you know who I am - Ling
THE UK's FAVOURITE
CAR LEASING WEBSITE!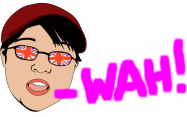 Boss: Ling Valentine MSc IoD
15 Riverside Studios
Newcastle Business Park
Newcastle upon Tyne, NE4 7YL
Tel 0191 460 9444
[email protected]
I prefer email to phone - Ling
VAT No: 866 0241 30
Co Reg No: 6178634
Consumer Credit Licence: 663330
Data Protection No: Z1098490
Best Before: 17/08/2007