CUSTOMER LETTERS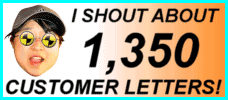 1523 LETTERS!
More customer letters than any other car sales site IN THE WHOLE WORLD! - Ling
You are viewing page 1 of 2 - go to page:
Search my letters page!

| | | |
| --- | --- | --- |
| From your area... | ...or from people... | ...or about a specific car! |
| | | |

Customer Letter: 1472 / 1523
Lisa says...

Excellent service, communication was outstanding always knew exact status of delivery process. Excellent delivery of my new Qashqai.

Lisa Button

Editor Note: Hey, hey, and you are an accountant, Lisa. That means you will take time to find the very best financial option for your car. So, I am so pleased you chose me :) Thanks for being a great customer and enjoy that bloody Qashqai :) - Ling
---

Customer Letter: 1450 / 1523
Lee says...

Excellent service from Ling and her team. There is no lease company out there that has got their business right like Ling. I recommend anyone after a lease this is the place to contact. Thanks very much I'll be back soon. Excellent delivery - on time. Service was good. I have no complaints about the whole process.

Lee James

Editor Note: Sciroccos are great cars! So happy you had excellent service. As you are in the car trade, I appreciate your business and that you find my prices the cheapest. Enjoy the sporty VW! - Ling
---

Customer Letter: 1367 / 1523
Jacqueline says...

I would like to thank you for a stress free time organising a new lease car. Your website is a bit mad! But your LINGO message system is excellent and you respond very quickly to every message. You also don't charge a fee (unlike the previous company I used) - How do you do it? Delivery was when they said, but the expected date was nearly a month earlier.

Jacqueline Lee

Editor Note: Very easily! Those fees are a complete rip-off and the companies who charge them are just raking in extra profit at the customer's expense. You have a lovely new Mini Cooper. The delivery was affected by the factory shutdown at Mini, due to the credit crunch - BMW chose to save money by suspending production. Not a lot I could do about that, sorry. If they don't build them, I can't deliver them. Dealer was just as frustrated as you and me. However, you have your car at last and it's fantastic. I really like those fast Minis. - Ling
---

Customer Letter: 1354 / 1523
Tracy says...

Very efficient and helpful service. Keeps you informed every step of the way and very funny. Would recommend LINGsCARS to others. Helpful and professional delivery of my new C-Crosser.

Tracy Cawley

Editor Note: Another C-Crosser! It's great to have so many good reports about this Citroen dealer, they are very efficient. As you are a Chiropodist, Tracy, I am sure to recommend you to any visitors with foot-problem... my only foot-problem is putting it in my mouth when I talk to customers, hahaha! - Ling
---

Customer Letter: 1271 / 1523
David says...

Although I could have got a car for a few pounds less (really??? Never! - Ling), Ling was much more helpful and has an interesting website. Also, i had a problem with my emails, but I was able to use Ling's secure "LINGO" system with no problem. Everything was made very easy, I know exactly what was going on. My new Fiesta arrived when Ling said it would. VERY PLEASED. Delivery had 46 miles on the clock. Good.

David Jones

Editor Note: David, when you compare prices, remember that many companies have hidden fees and "document" charges. I avoid these whenever possible. So, the screen price on competitor sites does not always reflect what you will pay. In fact, most competitor car leasing websites are illegal in the way they represent VAT. However, you sound really pleased to choose me and I say THANKS to you for being a star customer. So pleased you like the LINGO system. - Ling
---

Customer Letter: 1198 / 1523
Neil says...

Ling,

I really have to say how good the service that you provide is. The attention to detail, the prompt replies to questions and delivering exactly what you said, when you said made getting my car painless. Thank you very much, I will definitely be using your company again!

Delivery of the Vauxhall Astra to where I was working instead of home meant I got my car quicker as I was working in Bolton but live in Birmingham. Excellent.

Neil T

Editor Note: I like "excellent", that is a great word. I am happy to deliver to work addresses as long as we have all home address proofs in place, for security. You were very lovely to deal with. Neil, as a software engineer, I am glad you like my software systems :) I still cannot pronounce your surname. And people say Chinese is a difficult language, hahaha. - Ling
---

Customer Letter: 1185 / 1523
Kevin says...

The Lexus IS was a great suggestion - thanks Ling. I like the new web portal, LINGO, it allows fast and easy information exchange and speeds up the whole process. Your service is still out in front. I will be back for my next car again in 2 years. Oh and the price - No one else even came near to it. Fantastic! All the best to you and your team for 2009! Delivery was very considerate and thorough.

Kevin Corry

Editor Note: Great! You previously had a BMW 5-Series, so it's great to have a returning customer! You are also a company director so I take your comments very seriously. Thanks so much, Kevin, and I'm glad you like my new LINGO, it is a big improvement on email, eh? See you in 24-months! - Ling
---

Customer Letter: 993 / 1523
Alan says...


Excellent service and communication supplying our two new Toyota Priuses. Provided with good honest advice - will certainly continue to use Ling Cars in the future. Good delivery, on time.

Alan Sadler

Editor Note: Alan, wow, now you are saving TWO planets :) I give you a hyperlink for lovely letter. thanks for being such a nice customer. You are repeating customer, so I am so happy to see you back. See you in 3-years. - Ling
---

Customer Letter: 984 / 1523
Mick says...

Ling -

Very good service, will shop with you again. Excellent delivery service.


Mick O'Reilly

Editor Note: Wow, these VW Eos are not very well-known cars, and not the cheapest, but they are very popular. A lovely convertible car :) I hope you get lots of sun in Birmingham, Mick. Thanks for short letter! - Ling
---

Customer Letter: 964 / 1523
Linda says...

Hi Ling

I am a big believer in good service, and that is what I feel I have received from yourself. The Chevvy Captiva is our first brand-new car and still has that "new" smell. We will be in touch in 18 months! Good delivery, not a lot of involvement needed, straight from the docks.

Linda Platt

Editor Note: Great to hear you got a fresh car, Linda! I'm so glad you thought I gave good service, that makes me VERY happy. Keep sniffing the car, it is like a drug. Speak soon! - Ling
---

Customer Letter: 928 / 1523
Richard says...

Thank you Ling, what you see is what you pay, and no hidden charges!!! No other company sends you sweets, and I will use Ling again. The Astra was a few days later than I hoped, but no problems. The delivery was excellent. The car had 75 miles on the clock, but all Ok and a nice driver.

Richard Moore

Editor Note: Richard, you are so sweet. I am pleased you appreciated my poison sweets, many people say they make them ill :) You got a great 150bhp Astra (most popular car in the UK) so cheap, see you in 2-years! The 75 miles will be added to the contract mileage. - Ling
---

Customer Letter: 897 / 1523
Justin says...

Ling delivers on all of her many promises that she makes on her website. Always helpful and available and I wouldn't hesitate to recommend her to anyone. My Freelander arrived exactly on time as promised.

Justin Luckman

Editor Note: Just-in time for the Easter snow, Justin, hahahaha! Sorry, that was a very bad joke! As I type this, everything is white, and I am thinking of you driving your new 4x4. What a shame I didn't promise snow! - Ling
---

Customer Letter: 817 / 1523
Peter says...

Excellent service, car in excellent condition with low delivery mileage. The Nissan Navara is a cracking car. I will definitely contact Ling for a new vehicle when the contract expires. My friends are now looking to use Ling, too. Thanks, Ling!

Peter Dea

Editor Note: Peter, well, not sure if the Navara qualifies as a "car" but what the hell, as long as you love it. As you are an NVQ assessor, I hope you give me top marks :) See you in two years, and I hope you have LOADS of friends, hehehe. - Ling
---

Customer Letter: 748 / 1523
Mark says...

After searching the Internet for leasing a car at the right price with no hidden extras, we were lucky enough to find LINGsCARS! From start to finish Ling was superb in providing a top class service!

We would definitely recommend LINGsCARS and re-use her in the future, without having to look elsewhere! No bullshit now... but if you want a service from a provider where you literally have to do nothing... Ling is your woman! The Citroen C2 Code arrived on time and was fully explained to me in detail. Oh - Ling also sends nice sweets out in the post, too!

Mark Villers

Editor Note: Mark, well, I must have made a mistake and sent you the wrong sweets, most people say they are terrible and that I am poisoning customers :) The C2 Code is a fantastic, fast, fully equipped car, with aircon, leather and everything. Enjoy! Thanks for letter! - Ling
---

Customer Letter: 747 / 1523
Debra says...

Debra says: Sorry about the delay in the letter, we have been very happy getting the car with you, especially your great sense of humour. We love your website. It's very original and informative.

Rod says: Much better doing business with you than other bigger companies. Good delivery.

Debra and Rod Sillence

Editor Note: Debra and Rod, well, gee, thanks :)... I loved to deal with you. These Xsara Picassos are really good value cars and they are very comfortable and well equipped. Enjoy it, glad you think I am better than larger companies, I really try to please you. - Ling
---

Customer Letter: 742 / 1523
Julian says...

LING - YOUR SERVICE REALLY BLOWS!...

...the opposition away. I am more than a little impressed with the level of service you offered and will be back for my next car. Excellent delivery.

Julian and Katie Rapp

Editor Note: Well, you two, you were perfect customers, always fast with your emails and lovely to deal with. Hope the VW Transporter van does a great job for you. These are real bargains! - Ling
---

Customer Letter: 725 / 1523
Darren says...

Another transaction, again very smooth...

I asked Ling to offer her best price for a VW Passat Estate. The price was excellent compared to other dealers, the service was once again - excellent. No problems, very easy, much appreciated. The delivery was excellent, no questions!

Darren Edwards

Editor Note: Darren, well this car follows a Citroen Relay van and I say THANKS for the business. I always offer my best price up front, I don't play the stupid chipping games others play. Hope you are just as pleased with this car as you were with the van, talk soon! - Ling
---

Customer Letter: 612 / 1523
Michael says...

I really appreciated such an efficient, straight-forward and honest service. No hidden costs, you know you are not being ripped off and you get all the advice you need.

Huge thanks, Ling, sorting my Citroen C4 Hatch. Delivery was efficient, couldn't fault it. Will recommend you without hesitation.

Michael Stanford

Editor Note: Micheal, well my Citroen supplier is good and efficient and fast. The finance is always fast, too. And the cars have loads of kit. So, with your own paperwork efficiency, this delivery was a very easy and pleasant one for me. See you in two years :) - Ling
---

Customer Letter: 600 / 1523
Darren says...

Dear Ling,

Thank you for providing an excellent service with regards to the lease hire of our new Citroen Relay van. I personally found your company highly competitive. I like the advertising campaign and you are easy to work with. Out of the many companies I have dealt with, I would definitely say you are the best! The van delivery was excellent, delivered when they said - no problems, no confusion.

Darren Edwards

Editor Note: What on earth is "Rubber Conversion"? That's what you do, Darren... sounds like recycling tyres into condoms, to me :). The new van will hold many million condoms. There is a massive export market to China for condoms for the Olympics next year, you might want to consider this. Thanks for the kind words, as ever, I simply do my best... so I am pleased when you say you think I am the best! - Ling
---

Customer Letter: 473 / 1523
Rev says...

"Ling, thanks for the excellent service AGAIN. This is my third car from you and each time your deal and your customer service excels. The car arrived on the right day and nice and early, exactly on time as ordered, ... but then what else should I have expected?"

Rev Stuart Blunt

Editor Note: Stuart, you are such a nice customer. Even though we have totally different views about the God, you are happy to deal with me and you recommend friends. I simply do my best and I bring you some business too, as my sister Shan is a Christian! Hope God has a sense of humour! - Ling
---

Customer Letter: 458 / 1523
Reverend says...

"Just to let you know, the Citroen Picasso arrived safely and early at 8.00am on Friday as promised. I am really pleased with both the service you offered and the promptness of the dealer. I am sure I will be back (again) in two year's time."

Reverend Stuart Blount

Editor Note: Stuart, the bloody dealer (although brilliant) kept insisting to call you "Mr" not "Rev"! I told him off. I also sent you a small Chinese bible (Mao Red Book) to make up for it. This is the THIRD Picasso you have had from me, over the time of 5-years, since 2002! LONG TERM CUSTOMER!!! :) Thanks! - Ling
---

Customer Letter: 444 / 1523
Kevin says...

"What's the difference between Ling and the other companies? - Well, she has the knack of dealing with you as an individual!

As a first timer to personal contract hire, I had a few stupid questions to ask. I was always offered prompt answers and advice. Thanks to Jon who helped me while Ling was in China - great service. My new BMW 5-Series was delivered promptly, in time for Christmas, with zero miles on the clock."

Kevin Corry

Editor Note: Hey, Kevin, I did a lot of the work on your car from China! Don't give Jon any credit!!! Traditionally, BMW drivers are a bit agressive, but you were a very sweet customer Kevin. Are you sure you have ordered the right car? Hehehe I think you meant to click on "Nissan Micra" :) - Ling
---

Customer Letter: 423 / 1523
Kevin says...

"This is overdue - things have been SO busy since Xmas - but I wanted to say thanks!

The new BMW 520d SE is just fantastic, the price was great, and the service (through your communication and helpfulness) you provide stands out in a world where people talk about customer service but rarely deliver it. The only things I would question are the envelopes that are so full of chinese sweets that the postman has to hand deliver them like an injured bird, and then when you try and eat the sweets... are those things legal in this country?"

Kevin Corry

Editor Note: Kevin, this delivery went very smoothly - but you were the perfect customer. Excellent credit rating, full and complete documents, fast replies to my emails. Hope you have fun pulling out in front of people, flashing to overtake on the motorway and driving aggressively in your new BMW 5-series :). Up here in Gateshead, the postman WHISTLES like an injured bird. My office cat goes crazy - Ling
---

Customer Letter: 391 / 1523
Keith says...

"Hi Ling,

This was my first time at personal leasing and you made the whole process very easy and enjoyable. Thank you. My new SAAB 9-3 is great, the supplying dealer was good and the delivery driver was a very nice chap."

Keith Hardware

Editor Note: You were quite a lucky one, Keith, you got free leather in your new SAAB. It's nice when I can manage some bonus for my customers. Hope you have a nice time swanning around in it. (I ate swan once, it was delicious) - Ling
---

Customer Letter: 382 / 1523
Philip says...

"Thank you so much for making it all so easy! This was the first time we have had a contract hire car and you made sure that the delivery of the brand-new Citroen Picasso went through quickly and smoothly. The Picasso was delivered on time and without problems by an excellent dealer."

Philip Mewis

Editor Note: Philip, I do so many repeat cars to existing customers that it's really nice when I get new customers like you and like Michelle (below). It just shows that most people simply want the cheapest price combined with an enjoyable experience and quick delivery. No one needs all the overheads of £1m dealerships and loads of staff. Glad you are pleased with your new car, Philip! - Ling
---
Search my letters page!

| | | |
| --- | --- | --- |
| From your area... | ...or from people... | ...or about a specific car! |
| | | |
You are viewing page 1 of 2 - go to page: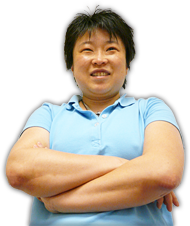 Online Service
Response Times
Quote > Proposal > Order > Delivery
74 CLIENTS IN 'PROPOSAL'
...LING REPLIES IN:
HRS : MINUTES sec
116 CLIENTS IN 'ORDER'
...LING REPLIES IN:
HRS : MINUTES sec
Customers use my secure LINGO management system.
Response times above based on last 4 hour period between
9am - 6pm, Mon to Fri -Ling

No Waiting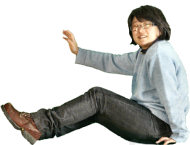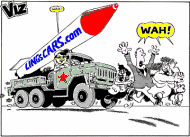 I am the Viz UK business ambassador!
Post me Ferrero-Rochers! Yum Yum!
Unlike most other internet car leasing sites, I publish all my contact information openly!
...so, you know who I am - Ling
THE UK's FAVOURITE
CAR LEASING WEBSITE!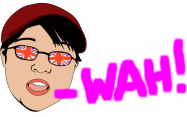 Boss: Ling Valentine MSc IoD
15 Riverside Studios
Newcastle Business Park
Newcastle upon Tyne, NE4 7YL
Tel 0191 460 9444
Fax 0870 486 1130
sales@LINGsCARS.com
I prefer email to phone - Ling
VAT No: 866 0241 30
Co Reg No: 6178634
Consumer Credit Licence: 663330
Data Protection No: Z1098490
Best Before: 17/08/2007