WoW! I am in Financial Times!

Full article transcript unavailable due to FT applying draconian copyright laws and BANNING me. Explanation HERE


WATCH Financial Times - PHOTO SHOOT MOVIE (3.8Mb) HERE

Saturday February 4th 2006
story Jonathan Moules, photo Mark Pinder




NEARLY A FULL PAGE IN FT NEWSPAPER

On Sat Feb 4th 2006, I got damn nice write-up in Financial Times. It described the success of my business, my methods and my cheap prices. It featured a picture of me and my nuclear missile truck. It compared me to click-brick idiots, and to Ryanair heroes.
However, I cannot tell you what it said exactly, or show you picture, despite the newspaper being several months old, now pulped and forgotten. Also despite me having a paid-for copy of the FT, here on my desk!

WHY?

Because FT trawl round companies they have written about and attempt to force them to pay money. Large money!

Apparently (I did not know), my newspaper article falls under draconian UK copyright laws, so I cannot even show my own article! This means that despite the fact that reporter phoned me, and that I was sole subject of the article, the Financial Times want £1,455+VAT for me to display article for just 1-year! Just to display pic of page here, and discuss it. This is damn extortion! Where do they pluck this stupid cost from, for me displaying a .JPG? I would have to pass this cost on to my customers!! For what? For nothing! WAH! The Financial Times has already published article, and it is now "dead" except to me, and to you - you might have wanted to read it, eh?

In a letter to Financial Times, I said:

"The article was about me! When I was originally contacted, I was assured verbally that this "would not be any problem". Please check. I ask the same question from all publications, and before the interview all tell me the same: No problem. I also ask photographer, Mark Pinder. He told me: no problem, no charge for using photo. He will act as my witness if you wish. Do you claim copyright to my Financial Times photo shoot Movie, too?

I have many articles on my website, and I always ask first, can I post? Everyone says YES before they do story, but afterwards a few have complained like you. However, after I point out that I had got verbal permission, prior to interview, they say OK.

(...but only FT threaten very expensive legals - Ling.)

I am not posting any material about anyone else. I never consent to interview without making sure I can use article on webpage afterwards. I say "if I cannot use it freely, then do not do story".

It is an 8-week old newspaper that has been pulped now, for God's sake. The Chinese FT website material has done the rounds in just about every newspaper/website in China. Are you going to pursue THAT, too? You are quite mad, and make me quite mad by trying to extort money from me. Have you got nothing better to do than write stories, then trawl through websites to see who has used a cutting? Money for old rope, eh. Not from me!

It was you lot that let the article out into the public domain! Next time, would you rather I tell your journalist to fuck off?"

I refuse to waste money on this idiocy!!! It would mean I would pass cost to you, customer, on car rentals.
That WILL NOT HAPPEN! - Ling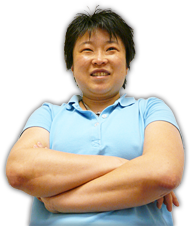 Online Service
Response Times
Quote > Proposal > Order > Delivery
82 CLIENTS IN 'PROPOSAL'
...LING REPLIES IN:
HRS : MINUTES sec
101 CLIENTS IN 'ORDER'
...LING REPLIES IN:
HRS : MINUTES sec
Customers use my secure

LINGO

management system.
Response times above based on last 4 hour period between
9am - 6pm, Mon to Fri -Ling

No Waiting



I am the Viz UK business ambassador!
Post me Ferrero-Rochers! Yum Yum!

Unlike most other internet car leasing sites, I publish all my contact information openly!
...so, you know who I am - Ling



THE UK's FAVOURITE
CAR LEASING WEBSITE!




Boss: Ling Valentine MSc IoD
LING World Headquarters
Vance Business Park
Gateshead, NE11 9NE
Tel 0191 460 9444
Fax 0870 486 1130


[email protected]


I prefer email to phone - Ling
VAT No: 866 0241 30
Co Reg No: 6178634
Consumer Credit Licence: 663330
Data Protection No: Z1098490
Best Before: 17/08/2007


Get my latest EMAIL car updates!
...get a FREE BADGE!
Collectors item - FREE!
APPLY NOW!

PLAY BOTTOM TRUMPS!
Click to see my LIVE lease car customers! - Ling


...don't do lease cars, but if they did, they would be done like this - Ling

EXTRA CHEAP


CARS HERE
See 30 cheapest cars!