LING SUPPORTS AMNESTY'S
"IRREPRESSIBLE" CAMPAIGN






Archbishop Tutu


Robert Geldof


Martha Lane-Fox

Many of the famous people joining me to support the Amnesty campaign for Internet freedom...

please to visit IRREPRESSIBLE website.

Chinese 'Internet adventurer' backs Amnesty campaign to help free web;

GATESHEAD e-entrepreneur Ling Valentine (33 'female, Chinese, human being') has joined up with Chris Martin, Bob Geldof, Martha Lane-Fox and Archbishop Desmond Tutu to back a campaign by Amnesty International to help end repression on the Internet.

The 'Irrepressible' campaign recognises the internet as a new frontier in the struggle for human right and demands that governments stop censoring websites, blocking emails and persecuting bloggers. North East-based businesses and car-sales companies that trade on the internet are being urged by Ling Valentine to join the campaign that aims to tackle oppressive regimes in countries like Iran, Vietnam, North Korea and China.

Over 20,000 people have so far pledged their support to the campaign and Chinese-born Ling, boss of LINGsCARS.com is hoping other North East businesses do the same: "I have long campaigned for freedom on the internet. After all, this is where my business is based. I am a cyberspace adventurer. Earlier this year I pulled all my advertising from Google in protest at their censorship of their Chinese search engine. It is important that other North East businesses with an online presence fight to open up their services to the rest of the world and help protect people in countries where human rights are ignored."

Ling joined the campaign after reading about Shi Tao, a Chinese journalist sentenced to ten years hard labour for using the web to reveal that his country's newspapers were being restricted in their coverage of the anniversary of the democracy protests in Tiananmen Square. Information from Yahoo was used as evidence for his conviction.
Ling added, "I sell over £1million of new cars every month from many major car makers, and it is sad that many of these companies and their dealers are not more vocal in standing up to oppression around the world. They source parts from China and other countries where people's rights are restricted. Many of these big carmakers kow-tow to despots, dictatorships and juntas around the world. Some even try to strangle my car supply, due to my outspoken opinions. I will always fight and shout for freedom and openness. I like to think I am irrepressible, too". - Ling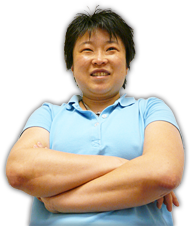 Online Service
Response Times
Quote > Proposal > Order > Delivery
82 CLIENTS IN 'PROPOSAL'
...LING REPLIES IN:
HRS : MINUTES sec
101 CLIENTS IN 'ORDER'
...LING REPLIES IN:
HRS : MINUTES sec
Customers use my secure

LINGO

management system.
Response times above based on last 4 hour period between
9am - 6pm, Mon to Fri -Ling

No Waiting



I am the Viz UK business ambassador!
Post me Ferrero-Rochers! Yum Yum!

Unlike most other internet car leasing sites, I publish all my contact information openly!
...so, you know who I am - Ling



THE UK's FAVOURITE
CAR LEASING WEBSITE!




Boss: Ling Valentine MSc IoD
LING World Headquarters
Vance Business Park
Gateshead, NE11 9NE
Tel 0191 460 9444
Fax 0870 486 1130


[email protected]


I prefer email to phone - Ling
VAT No: 866 0241 30
Co Reg No: 6178634
Consumer Credit Licence: 663330
Data Protection No: Z1098490
Best Before: 17/08/2007


PLAY BOTTOM TRUMPS!
My Nuclear
Missile Truck

Get my latest EMAIL car updates!

Play my

brilliant

motoring quiz!
...get a FREE BADGE!
Collectors item - FREE!
APPLY NOW!
Click to see my LIVE lease car customers! - Ling


...don't do lease cars, but if they did, they would be done like this - Ling

EXTRA CHEAP


CARS HERE
See 30 cheapest cars!