WEBSITE ADVICE
from Ling

Stop regarding website as a "thing". Regard it as real life, alive, like an animal or pet. You need to feed website EVERY day! Maybe like pet spider.

On other hand, spider can be baked like potato in China, delicious! hehe, with added bonus of 8 "drumsticks" per spider. Better value than frog or chicken - Ling



I am so pleased that most people like website. Recently, I have many questions asked about how to make own site that works like my site. Here are Ling thoughts...



Most people and business look at website wrong way. Try plugging head into 240v mains electric to clear brain.

Website is like an extension of you, person behind business. Are you alive? Then website should be alive. Do you change, have emotion, get angry, get happy? Then website should do all these things. Here is how (in Ling humble opinion):


Learn how to do basic editing on website. Use program like Macromedia Dreamweaver and sit with clever druggy student who show you some basic skill. It is actually quite easy. Learn to do things in source code. This is trick. Then you UNDERSTAND. Suddenly you say WAH! Then easy. You are capable adult, you can learn this stuff if you have interest. You can view source code of pages, and copy and paste something to duplicate an idea from someone else's site. Or to do same thing again on your own site. Every time I do something like this window, I just copy paste and then change text and pictures. Not do it from scratch. So easy!



Whatever question, any question, answer is always "DATABASE". If you are showing any "things" on website ALWAYS use database. SQL (MySQL) is best and free, Access is Microsoft shit but works OK I suppose. Always begin by creating database. This is so, so important. Talk to student, pay money to get this right! If you do this well, you may be able to run WHOLE BUSINESS from website database, making website pivot of business. This is how it should be, as website is more real than a real shop.

Get a nice FTP client like WS-FTP and be familiar with it. FTP like mad, up, down, up, down into your server space. Learn this. Do things live on web. Send up, refresh page, look, change, send up again, refresh, look, change and so on. Nobody just gets it right. Ask drug student to help when you hit errors, you soon understand. (Always save old page under different name - I use > symbol after page name so I can restore it if I go wrong).

And that's it! Now just extend your life into your webpage. You get an idea, put it up! You get a letter, just post it up! You want a picture, google image search, fanny to size, then post! So quick, so easy, so alive. Avoid mistake of writing like you are doing PR booklet. Talk normally, express emotions. DO NOT get someone else to write your stuff!!! Visitors are normal people, they like "feeling". Best TV programs have emotion and feeling. Website same!... Do you read and understand this, or are you stupid dumb dumb who goes down boring "professional" route? All you do there is throw money. I am talking about throwing your feelings. Gettit?

Most business make mistake of paying a company to build page, without learning. Learn! Modify, change. Don't pay the idiots to do this, do it yourself. Treat webpage like business office or shop. If you want to move a desk in office you move it. Put calendar on wall, you put. Do the same on website. Do every day. So simple. All your customers can see this. They get "feeling" from it.

Just make sure pages load right. Test each page all the time. Be your website's best visitor. Keep an eye on stats. Make sure up, up, up.

Make sure website can do everything normal person can do if they visit your shop in real life. Avoid long forms, think like customer. So easy all this. Now promote website by every means, fax shot, letter, find an advertising site bring you traffic.
Last, don't let 1 day go by without changing or feeding or petting website, even tiny thing. If you don't feed website it will die. Like pet. This is all emotion, not fact. You think I'm wrong? Look at your website, look at my website. When last time you even visit, never mind change? In real life you tell jokes, eat, drink, shout etc; do all this on website! Wah, this is so simple but most people consume in "professionalism". Visitor just want website to work well for them.
That's it. Sorry if this is too long. Sorry if you expect more. Hope this helps you, please let me know! - Ling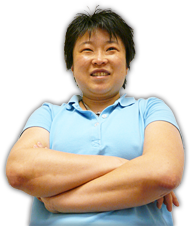 Online Service
Response Times
Quote > Proposal > Order > Delivery
85 CLIENTS IN 'PROPOSAL'
...LING REPLIES IN:
HRS : MINUTES sec
84 CLIENTS IN 'ORDER'
...LING REPLIES IN:
HRS : MINUTES sec
Customers use my secure

LINGO

management system.
Response times above based on last 4 hour period between
9am - 6pm, Mon to Fri -Ling

No Waiting



I am the Viz UK business ambassador!
Post me Ferrero-Rochers! Yum Yum!

Unlike most other internet car leasing sites, I publish all my contact information openly!
...so, you know who I am - Ling



THE UK's FAVOURITE
CAR LEASING WEBSITE!




Boss: Ling Valentine MSc IoD
LING World Headquarters
Vance Business Park
Gateshead, NE11 9NE
Tel 0191 460 9444
Fax 0870 486 1130
sales@LINGsCARS.com
I prefer email to phone - Ling
VAT No: 866 0241 30
Co Reg No: 6178634
Consumer Credit Licence: 663330
Data Protection No: Z1098490
Best Before: 17/08/2007

...get a FREE BADGE!
Collectors item - FREE!
APPLY NOW!

PLAY BOTTOM TRUMPS!


...don't do lease cars, but if they did, they would be done like this - Ling

EXTRA CHEAP


CARS HERE
See 30 cheapest cars!

Play my

brilliant

motoring quiz!
...get a FREE BADGE!
Collectors item - FREE!
APPLY NOW!
My Nuclear
Missile Truck
Click to see my LIVE lease car customers! - Ling