Where else can you get FREE cash?
NOWHERE!!
Except from Ling!

I give away 10x free Chinese cash gifts/day!

Fill in my form below to apply for
FREE
CASH!

MONEY SONG!!





This is damn advert for a random Ling super-cheap car!




Mg MG3 Hatchback

1.5 VTi-TECH Exclusive (Navigation) Hatchback 5dr Petrol Manual Petrol Manual with Metallic paint


from

£223.01

inc VAT/mth

---




This is damn advert for a random Ling super-cheap car!




Cupra Leon Hatchback (2020 on)

1.5 TSI V1 (150bhp) Hatchback 5dr Petrol Manual Petrol Manual with Non-metallic paint


from

£336.71

inc VAT/mth

---



Every web visitor...
...can apply for free crisp new beautiful

CHINESE BANK NOTES!

Free cash now includes individually-wrapped Chinese Polo mint (you thought Polo was BRITISH?)


FREE!
1 RMB Yuan note, inc
Mr Mao!
There is some DANGER to small children if they choke on either banknote or Chinese Polo mint.
If they spend the banknote on
DRUGS - that's bad, too!
RMB Yuan is now stronger after collapse of UK £ pound!
Americans complain RMB is too weak! They complain about...
IRAN, the FRENCH, NORTH KOREA & CHINESE CURRENCY!!!
On Chinese banknote, they can see Mr Mao laughing at them, with big spot on his chin (really!). Cash brand new.
Maybe you frame banknote, or give to small child as gift?
WEST
LAKE!
Beautiful picture of West Lake, Huang Jiao
FILL IN FORM!


You get 1 note, not all this!


Free cash is a real Chinese Ren Min Bi (people's money - also known as Yuan) new uncrumpled banknote, withdrawn by my sexy sister Shan from China Commercial Bank in Chengdu, Sichuan on 29th July 2005!

You cannot get these unless you go to China. Not available from bank or Bureau de Change.

If you look carefully, you see there are actually 6 different languages on banknote, showing China is more complicated place than you think at first, with many minority peoples.
SPOT
on Mao's chin comes
FREE!
As soon as you fill in the details above (for 10 visitors per day) your CASH and POLO may be in post!
No need to wait 21 days for delivery!
If the British Post Office government monopoly Peter Mandelson sell-off works OK, you will have free RMB Yuan next day! - You have free cash, now rent cheap car!


You should seek truth from facts.
Three sayings which match my philosophy are;
"It does not matter if a car is black or white
as long as it gets you to the shops"
- Deng Xiao Ping
"People of Britain, you can trust me"
- Tony Blair
"I am Chinese not Catholic:
I cannot do miracles"
- Ling
Long Live Ling
- Ling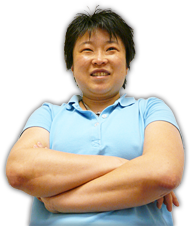 Online Service
Response Times
Quote > Proposal > Order > Delivery
81 CLIENTS IN 'PROPOSAL'
...LING REPLIES IN:
HRS : MINUTES sec
120 CLIENTS IN 'ORDER'
...LING REPLIES IN:
HRS : MINUTES sec
Customers use my secure

LINGO

management system.
Response times above based on last 4 hour period between
9am - 6pm, Mon to Fri -Ling

No Waiting



I am the Viz UK business ambassador!
Post me Ferrero-Rochers! Yum Yum!

Unlike most other internet car leasing sites, I publish all my contact information openly!
...so, you know who I am - Ling



THE UK's FAVOURITE
CAR LEASING WEBSITE!




Boss: Ling Valentine MSc IoD
LING World Headquarters
Vance Business Park
Gateshead, NE11 9NE
Tel 0191 460 9444
Fax 0870 486 1130


[email protected]


I prefer email to phone - Ling
VAT No: 866 0241 30
Co Reg No: 6178634
Consumer Credit Licence: 663330
Data Protection No: Z1098490
Best Before: 17/08/2007


Play my

brilliant

motoring quiz!

Get my latest EMAIL car updates!
Click to see my LIVE lease car customers! - Ling


...don't do lease cars, but if they did, they would be done like this - Ling
...get a FREE BADGE!
Collectors item - FREE!
APPLY NOW!