IMPORTANT MEDICAL NOTICE!

CAR FLU
Ferral Asian cars like this one are an unlikely source of car-flu..."

...however, Mexican VW Beetles are highly contagious!

Some customers have asked me about the dangers of catching "Swine Bird Flu" from Asian cars and Asian suppliers (me? Wah!).

In my opinion these customers are quite stupid. They have not thought this through at all. I will use my MSc qualification (yes really I am Master Science - in Environmental Quality!) to discuss and convince you that it is not possible to catch Bird Flu from my cars. I am not sure about other suppliers and I would steer clear if I were you.

First point: Now that Indian City Rover factory has stopped importing cars into UK following mismanagement by UK Rover bosses, there are now no car models for sale in the UK where infected chickens freely roam inside factory (apart from Ford Ranger pick-up factory which I think is rural Thailand). Oh, and any Proton, made Malaysia. And Renault make some cars in Romania. Oh, and any cars made in Turkey (some VW's??), Philippines (Jeepneys), Indonesia (farm-carts), and USA (I just don't like Bush). Chinese cars completely 200% safe, and will never officially be infected of course.
"Armed police! Down on the floor, chicken!"

Second point: A damn car cannot sneeze on you. Unless you are pervert who performs sex act on exhaust pipe, or snogging aircon vents, I cannot figure out how customer would infect from the car. Of course, how do I know what my customer does in dark garage? Some customers really strange. But that would probably break terms of contract hire agreement anyway. Maybe I should introduce Police Check on my proposal form?
"You are listening to the wrong people..."

Third point: You absorbing wrong information like BBC news, Paxman Newsnight and Daily Star. You should tune internet to CCTV 9 (China TV in English) where they tell you that there is no danger of catching any infectious disease as long as you are good citizen, work hard and don't cause trouble. The only injection they will give you is not Tamiflu Anti-Virus but injection to put you to sleep if you cause trouble and complain about SARS or Bird Flu or Chinese Government.
"Tamiflu is available with every new car..."

Last point: Are stupid customers so stupid that they forget Halfords? Halfords is Holy Grail of motorists in UK, and will be Angel of Mercy to Car Flu pandemic. Halfords will use first opportunity to take advantage of Car Flu panic, by stocking anti-virus in small add-to-petrol-tank bottles. At high cost! They already have about 100 bottle products from "stop tinkling noise" to "clean valves" to "get 50 more mpg", so why you do not think they will stock Car Tamiflu virus. I predict it will also be available in small "Feu Orange" prick-with-pin air fresheners. Why UK Government does not hang these in dreadful NHS hospitals to kill infections, I do not know? When I contacted Halfords to confirm, they were unavailable for comment. They missing big opportunity, here.
"Halfords is the Holy Grail of UK motorists..."

So, intelligent normal customers: You have no danger of Car Flu (TM) from my new contract hire cars (E&OE). But if I'm wrong, please not to sue. Of course, real serious answer is to cull all flying birds like they do in France and China, and to kill all pigs like they do in Iran. Delicious! Eat them before they kill you! I always wondered how I would put my MSc into practice.

Environmental Quality: KILL ALL FLYING BIRDS AND ALL DELICIOUS PIGS! Hmmm...
- Ling MSc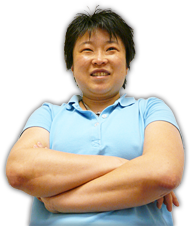 Online Service
Response Times
Quote > Proposal > Order > Delivery
83 CLIENTS IN 'PROPOSAL'
...LING REPLIES IN:
HRS : MINUTES sec
121 CLIENTS IN 'ORDER'
...LING REPLIES IN:
HRS : MINUTES sec
Customers use my secure

LINGO

management system.
Response times above based on last 4 hour period between
9am - 6pm, Mon to Fri -Ling

No Waiting



I am the Viz UK business ambassador!
Post me Ferrero-Rochers! Yum Yum!

Unlike most other internet car leasing sites, I publish all my contact information openly!
...so, you know who I am - Ling



THE UK's FAVOURITE
CAR LEASING WEBSITE!




Boss: Ling Valentine MSc IoD
LING World Headquarters
Vance Business Park
Gateshead, NE11 9NE
Tel 0191 460 9444
Fax 0870 486 1130


[email protected]


I prefer email to phone - Ling
VAT No: 866 0241 30
Co Reg No: 6178634
Consumer Credit Licence: 663330
Data Protection No: Z1098490
Best Before: 17/08/2007


Play my

brilliant

motoring quiz!

PLAY BOTTOM TRUMPS!
My Nuclear
Missile Truck
...get a FREE BADGE!
Collectors item - FREE!
APPLY NOW!
Click to see my LIVE lease car customers! - Ling
...get a FREE BADGE!
Collectors item - FREE!
APPLY NOW!


...don't do lease cars, but if they did, they would be done like this - Ling

EXTRA CHEAP


CARS HERE
See 30 cheapest cars!

Get my latest EMAIL car updates!