Don't spend so much on fuel! If you get a new Peugeot 208 Petrol 1.2 PureTech VTi (82bhp) Allure Hatchback 5dr 1199cc Manual, then you will spend less because the CO2 value has changed. That means more MPG.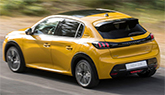 Physical stock is always limited, as cars cannot be made to appear by magic, there are only so many sat in corner of field. So be brave, grab a bargain and avoid me having to make phone calls to disappointed people who have left decision too late. Remember that you have to pass finance before I can reserve you a car, so allow time for that!
I have researched this environmental subject widely. I have corresponded with the Department for Transport, have been in discussions with the VCA (the VCA is the designated UK approval authority which compiles the UK vehicle environmental data) and the SMMT (the Society of Motor Manufacturers and Traders). Sir Nicholas Stern would not return my calls 🙂
I am pleased to say that the CO2 for the Peugeot 208 Petrol Manual is now 104g/km. If you chose a different trim level, the CO2 would change, but not by much.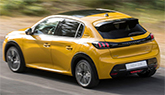 My Peugeot 208 1.2 PureTech VTi (82bhp) Allure Hatchback 5dr 1199cc Petrol Manual gearbox is only £169.06 inc VAT per month with 3 months initial payment, followed by 23 payments on direct debit. Business customers, make sure you deduct the VAT, when making decisions. As I can't tell what type of customer you are (business or private), I can't display the price any other way but to show VAT seperately (sorry!).

This price on my Peugeot 208 includes full road tax for the length of the contract, on all of my cars and vans! Free delivery to your home or work and free collection from you at the end! £169.06 inc VAT per month is based on you driving 10,000 miles per annum, but higher mileages are usually available at a small extra cost. If you go over the allocated miles, you can pay a small excess mileage charge, usually between 3p and 15p per mile.
Remember I won the best non-franchise environmentalist 2008 in the Automotive Industry Awards. Don't let these manufacturers fool you; LINGsCARS.com is the ONLY new car supplier to display and promote environmental info for ALL new cars, on the web! I have a Master's Degree in Environmental Quality from Bournemouth Univeristy in 2000, plus a BSc in Applied Chemistry from Jinan University, Guanzhou in 1997.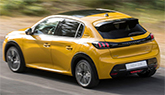 Slow down – driving at high speeds significantly increases fuel consumption.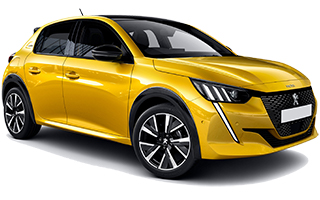 Look at this comment. It is not just me who is a mentalist.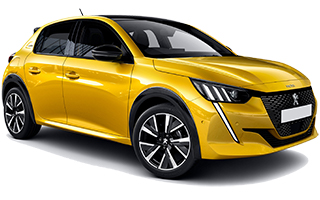 I think this is a fab website.
Kate Howell, Swansea, SA1 6JN
katevhowell_@ecologyfund.net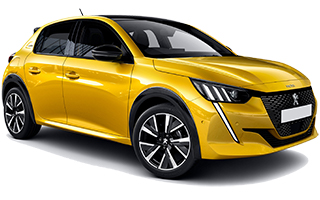 The different fuels have different merits from an environmental perspective. Compared to petrol, diesel vehicles have significantly lower CO2 emissions per kilometre traveled because of the higher efficiency of diesel engines and hence have a lower impact on climate change. Diesel vehicles also emit lower levels of CO and HC than equivalent petrol vehicles. However diesel engines emit greater levels of NOx and Particles than new petrol vehicles. As mentioned earlier, emissions of such pollutants are an air quality issue, particularly in urban areas.