Making your car greener is important, so it is nice when you can do it just by looking at the new Volkswagen Scirocco 1.4 TSI BlueMotion Tech 16v (125bhp) GT Coupe 3dr 1395cc Petrol Manual. The CO2 values have changed, making it more attractive.
At the end of the contract, the car is collected from you and you have no further obligations. You do not buy the car, nor do you have a "balloon" payment. Simply give it back! Of course, the car should be fair and reasonable condition commensurate with its age and mileage. If it's not, you'll be charged for any damage. But to me that's common sense.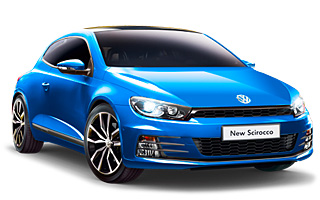 I am determined that LINGsCARS.com will go further than anyone else in this industry to exceed the legal minimum information disclosure that 99% of UK franchised car dealers refuse to go beyond (and hide behind, IMHO). So, I make sure that at-a-glance CO2, fuel economy and the coloured "greeness indicator bars" are displayed clearly on my homepage car listings for easy comparison purposes.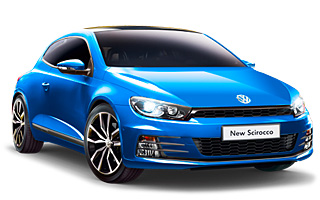 Working it out from the tables, the CO2 is just 125g/km for the Volkswagen Scirocco Petrol Manual. There are a few cars in this range, so different specs will give slightly different CO2 values.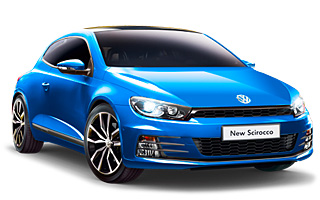 My Volkswagen Scirocco 1.4 TSI BlueMotion Tech 16v (125bhp) GT Coupe 3dr 1395cc Petrol Manual gearbox is only £245.53 inc VAT per month with 3 months initial payment, followed by 35 payments on direct debit. Business customers, make sure you deduct the VAT, when making decisions. As I can't tell what type of customer you are (business or private), I can't display the price any other way but to show VAT seperately (sorry!).

This price on my Volkswagen Scirocco includes full road tax for the length of the contract, on all of my cars and vans! Free delivery to your home or work and free collection from you at the end! £245.53 inc VAT per month is based on you driving 10,000 miles per annum, but higher mileages are usually available at a small extra cost. If you go over the allocated miles, you can pay a small excess mileage charge, usually between 3p and 15p per mile.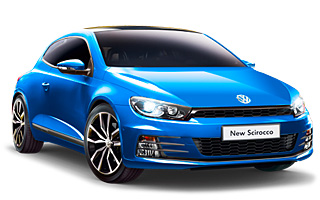 Remember I won the best non-franchise environmentalist 2008 in the Automotive Industry Awards. Don't let these manufacturers fool you; LINGsCARS.com is the ONLY new car supplier to display and promote environmental info for ALL new cars, on the web! I have a Master's Degree in Environmental Quality from Bournemouth Univeristy in 2000, plus a BSc in Applied Chemistry from Jinan University, Guanzhou in 1997.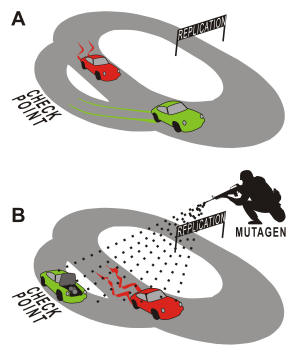 Use air-conditioning sparingly – running air-conditioning continuously will increase fuel consumption significantly.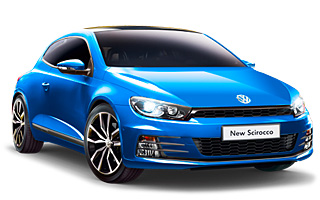 Here is a comment about my website (I have disguised the email address)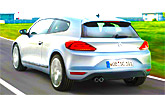 Mad as a Frog Eyed Sprite!
Nick Cater, Langport, TA10 0DL
winningentry_@hotmail.com
The different fuels have different merits from an environmental perspective. Compared to petrol, diesel vehicles have significantly lower CO2 emissions per kilometre traveled because of the higher efficiency of diesel engines and hence have a lower impact on climate change. Diesel vehicles also emit lower levels of CO and HC than equivalent petrol vehicles. However diesel engines emit greater levels of NOx and Particles than new petrol vehicles. As mentioned earlier, emissions of such pollutants are an air quality issue, particularly in urban areas.