Fuel is a fortune these days, so when the VW Tiguan Allspace Estate 2.0 TDI SEL 16v (150bhp) (7 seats) Estate 5dr 1968cc Diesel DSG Speed) Diesel Automatic has slightly changed figures, I always blog about it, because my customers say they care.

At the manufacturer's service intervals, the car will need a service, which you are responsible for. Of course, as it's a brand-new car, tyres/brakes etc will probably last out the contract so you'll only have a basic oil and filter service to pay for.

Carbon Dioxide is the most important of the greenhouse gases which are contributing to Climate Change. Unless action is taken to reduce greenhouse gas emissions, such as Carbon Dioxide, the whole pattern of the World's weather could change, increasing the frequency and intensity of heatwaves, floods, droughts and storms.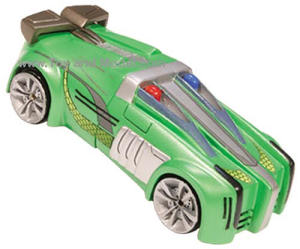 Having got all the info for the VW Tiguan Allspace Estate Diesel Automatic, I can publish the new CO2 figure: 132g/km. This will change across the different models of this particular car, they are all a bit different.
My VW Tiguan Allspace Estate 2.0 TDI SEL 16v (150bhp) (7 seats) Estate 5dr 1968cc Diesel DSG Speed) Diesel Automatic gearbox is only £344.78 inc VAT per month with 6 months initial payment, followed by 35 payments on direct debit. Business customers, make sure you deduct the VAT, when making decisions. As I can't tell what type of customer you are (business or private), I can't display the price any other way but to show VAT seperately (sorry!).

This price on my VW Tiguan Allspace Estate includes full road tax for the length of the contract, on all of my cars and vans! Free delivery to your home or work and free collection from you at the end! £344.78 inc VAT per month is based on you driving 10,000 miles per annum, but higher mileages are usually available at a small extra cost. If you go over the allocated miles, you can pay a small excess mileage charge, usually between 3p and 15p per mile.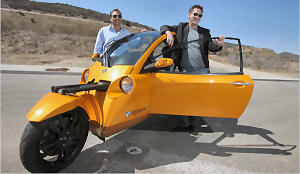 The comparative or "fridge" label, is compulsory in car showrooms – except you've got to DRIVE there to see it! I won an industry award for displaying it electronically for all website visitors. I am the proud winner of the 2008 Best Environmentalist 2008 Automotive Management Award. Like me, Michael O'Leary, CEO of Ryanair talks straight about cars versus planes. "The usual horseshit", he says. One day, every car will be as Green as my Jolly Green Nuclear Missile Truck "Calm down dear!" – it's only done 1,000 miles since 1970.
Regular servicing helps keep the engine at best efficiency.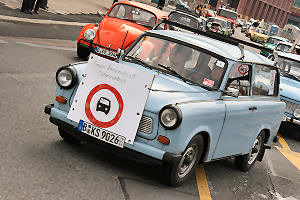 Look at this comment. It is not just me who is a mentalist.

I am in the motor trade, selling uesd cars, and I have got to admit this is one of the most entertaining sites I have had the luck to find.
Phil Davis, Wirral, CH66 2HF
hamletmotors_@aol.com

Because of the need to maintain strict comparability of results achieved by the standard tests they cannot be fully representative of real life driving conditions. Firstly, it is obviously not practicable to test each individual new car; thus only one production car is tested as being representative of the model and may therefore produce a better or worse result than another similar vehicle. Secondly, there are infinite variations in driving styles and in road, car and weather conditions, all of which can have a bearing on the results achieved. For these reasons the fuel consumption achieved on the road will not necessarily be the same as the official test results.