Everyone moans that things go up and up and up. Well, the CO2 on the Volvo S90 2.0 D4 16v (190bhp) R Design Saloon 4dr 1969cc Diesel Geartronic Automatic has just come down! What a result! This post is to let you know.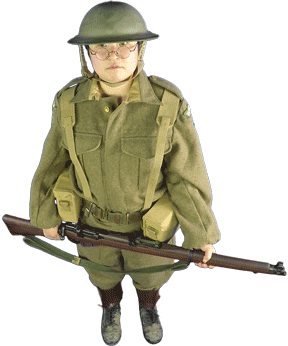 This is very difficult for some people to control because of the damn human nature. But try to look at your car as a simple consumer goods, like a fridge or microwave. Who would get excited by a microwave…? Because these cars are so very, very cheap, often dealer makes just a tiny profit. Almost like handling fee. Me too. I work on numbers of cars, like airline ticket consolidators sell tickets.
At the Kyoto Conference on Climate Change in December 1997 all developed countries agreed to legally binding targets to reduce their greenhouse gas emissions in response to warnings over global climate change. Following this the European Commission and the European Automobile Manufacturers Association (ACEA) came to an agreement in July 1998 that committed ACEA to reduce the CO2 emissions from new passenger cars by over 25% to an average CO2 emission figure of 140 g/km by 2008. This is one of the most significant industry agreements on reducing greenhouse gas emissions and it has led to more fuel efficient vehicles being brought to the market. Similar voluntary agreements have now been reached with Japanese and Korean motor manufacturers. I dread to think what the Chinese are doing…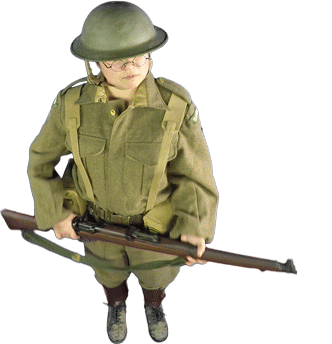 Having got all the info for the Volvo S90 Diesel Geartronic Automatic, I can publish the new CO2 figure: 116g/km. This will change across the different models of this particular car, they are all a bit different.

My Volvo S90 2.0 D4 16v (190bhp) R Design Saloon 4dr 1969cc Diesel Geartronic Automatic gearbox is only £327.02 inc VAT per month with 3 months initial payment, followed by 17 payments on direct debit. Business customers, make sure you deduct the VAT, when making decisions. As I can't tell what type of customer you are (business or private), I can't display the price any other way but to show VAT seperately (sorry!).

This price on my Volvo S90 includes full road tax for the length of the contract, on all of my cars and vans! Free delivery to your home or work and free collection from you at the end! £327.02 inc VAT per month is based on you driving 10,000 miles per annum, but higher mileages are usually available at a small extra cost. If you go over the allocated miles, you can pay a small excess mileage charge, usually between 3p and 15p per mile.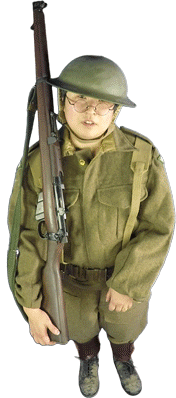 One of my best awards was the 2008 best non-franchise environmentalist, awarded by Automotive Management. The web is fickle, I have noticed LINGsCARS.com is the ONLY new car supplier to display and promote environmental info for ALL new cars, on the web! My website won "BEST non-franchised WEBSITE 2007" in the Automotive Management Awards.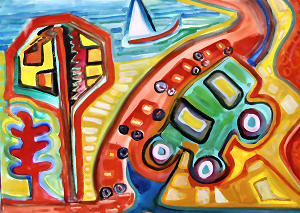 Use higher gears, as soon as traffic conditions allow.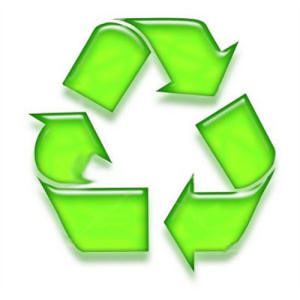 LINGsCARS.com gets loads of comments. Here's one (email address changed):

I am in the motor trade, selling uesd cars, and I have got to admit this is one of the most entertaining sites I have had the luck to find.
Phil Davis, Wirral, CH66 2HF
hamletmotors_@aol.com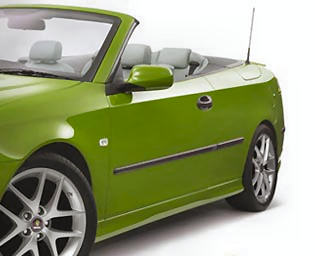 EU Directive 1999/94/EC requires new car fuel consumption and CO2 emissions data to be made freely available to consumers. Car dealers are required to have a label showing the fuel consumption and CO2 emissions of each different model on display, either on or near the vehicle. Fuel consumption figures will be expressed both in litres per 100 kilometres (l/100 km) and in miles per gallon (mpg). The label will list the figures achieved in urban, extra-urban and combined conditions separately. From September of 2005, dealers had the option to produce a new "comparative" label. The new label shows the mandatory Fuel Consumption and CO2 figures mentioned previously, alongside information about the appropriate VED band for the vehicle. The new label is similar in design to the energy efficiency labels that appear on many 'white goods', such as fridge freezers