The Mercedes A Class 1.3 A180 SE 16v (136bhp) Hatchback 5dr 1325cc Petrol Manual (6 Speed) Petrol Manual has new environmental information today. I have updated! Pay attention, you are too slow 🙂

Your car belongs to the finance company on whose documents you agreed to the contract. Many different wear and tear agreements are issued, but it is safe to say that they all are similar to the industry standard issued by the BVRLA (British Vehicle Rental and Leasing Association). I have condensed the advice into an easy to read PDF file. If you have things to fix, I recommend 1st call to people like Dent Devils, mobile Glass Repair, etc. Cheap and often works. They usually come to you, in van. Easy. Treat this car like your own car and you will not go far wrong. If you sold a 2-year-old car privately, you would fix exact same problems. Common sense helps!
Compared to improvements in the emissions of toxic pollutants, there has been less progress on reducing CO2 from cars. For a given type of fuel the CO2 emissions of a car are directly proportional to the quantity of fuel consumed. Until recently the average fuel consumption of new cars was unchanged relative to that in the mid 1980�s. This was because while engines have become more efficient over this period, average vehicle mass has increased due to additional features to meet crash safety requirements and the widespread addition of features such as power assisted steering and air conditioning. However, there are signs that in the last few years average fuel consumption has begun to drop in response to voluntary agreements by vehicle manufacturers to reduce CO2 emissions.

Working it out from the tables, the CO2 is just 127g/km for the Mercedes A Class Petrol Manual. There are a few cars in this range, so different specs will give slightly different CO2 values.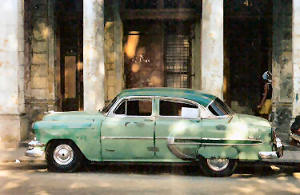 My Mercedes A Class 1.3 A180 SE 16v (136bhp) Hatchback 5dr 1325cc Petrol Manual (6 Speed) Petrol Manual gearbox is only £222.49 inc VAT per month with 9 months initial payment, followed by 23 payments on direct debit. Business customers, make sure you deduct the VAT, when making decisions. As I can't tell what type of customer you are (business or private), I can't display the price any other way but to show VAT seperately (sorry!).

This price on my Mercedes A Class includes full road tax for the length of the contract, on all of my cars and vans! Free delivery to your home or work and free collection from you at the end! £222.49 inc VAT per month is based on you driving 10,000 miles per annum, but higher mileages are usually available at a small extra cost. If you go over the allocated miles, you can pay a small excess mileage charge, usually between 3p and 15p per mile.
Remember I won the best non-franchise environmentalist 2008 in the Automotive Industry Awards. Don't let these manufacturers fool you; LINGsCARS.com is the ONLY new car supplier to display and promote environmental info for ALL new cars, on the web! I have a Master's Degree in Environmental Quality from Bournemouth Univeristy in 2000, plus a BSc in Applied Chemistry from Jinan University, Guanzhou in 1997.

Final word to Ryanair's Michael O'Leary; "Worried about pollution? I'd say sell your car and walk."

This comment is great:

Great site, easy to navigate.
Jammer Hearne, Kirkby in Ashfield, NG17 7FY
greenday_chic_xx_@hotmail.co.uk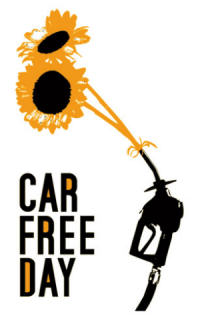 Biofuels also offer a way to reduce vehicles' impacts on climate change. The fuels are not entirely CO2 neutral because of the energy used to grow and process crops, but they can offer substantial CO2 savings over fossil petrol and diesel. Today most biofuels are sold in a blends of up to 5% with fossil petrol and diesel . These are suitable for use in all vehicles. Fuel standards may be extended in the future to allow more than 5% if it is concluded that this is compatible with existing vehicles. Some manufacturers offer 'flexi-fuel' vehicles that can run on bioethanol blends up to E85 – a blend of 85% bioethanol and 15% petrol, as well as fossil petrol.