CO2 CO2, CO2. It always seems to go up. The Hyundai i30 2.0 T GDI N Performance (275bhp) Hatchback 5dr 1998cc Petrol Manual (6 Speed) Petrol Manual seems to have reversed this trend. If you choose one of these, you will be pleased. Lower CO2 means lower fuel consumption.

Local franchised dealer will sort out any warranty problems for free, but on most contracts (except VW group) any VAT registered garage can service car very cheap. Don't use manufacturer agents, they are damn expensive. You never have an MOT (except on occasional 3-year contracts), car is always too young.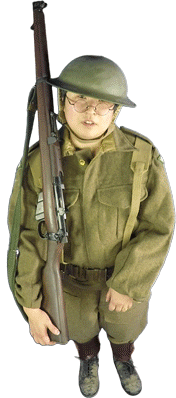 In 2008, I won the "BEST non-franchised ENVIRONMENTALIST" in the Automotive Management Awards, sponsored by the RAC. My website won "BEST non-franchised WEBSITE 2007" in the Automotive Management Awards. My website has been voted in the "TOP 100" in the world, by FHM magazine. I was voted "NORTH-EAST ENTREPRENEUR OF THE YEAR 2006" in the One North East-sponsored WIN business awards. CAR Magazine listed me in their TOP 7 pick of UK car websites. I have around 50,000 unique visitors a month. I have well over 3000 happy, existing customers, and over 900 letters published on this website.

Having got all the info for the Hyundai i30 Petrol Manual, I can publish the new CO2 figure: 163g/km. This will change across the different models of this particular car, they are all a bit different.

My Hyundai i30 2.0 T GDI N Performance (275bhp) Hatchback 5dr 1998cc Petrol Manual (6 Speed) Petrol Manual gearbox is only £334.82 inc VAT per month with 6 months initial payment, followed by 23 payments on direct debit. Business customers, make sure you deduct the VAT, when making decisions. As I can't tell what type of customer you are (business or private), I can't display the price any other way but to show VAT seperately (sorry!).

This price on my Hyundai i30 includes full road tax for the length of the contract, on all of my cars and vans! Free delivery to your home or work and free collection from you at the end! £334.82 inc VAT per month is based on you driving 10,000 miles per annum, but higher mileages are usually available at a small extra cost. If you go over the allocated miles, you can pay a small excess mileage charge, usually between 3p and 15p per mile.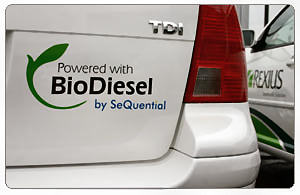 Winning the environmental award (2008 Best Environmentalist in the car industry) was very pleasing for me as it meant I was being recognised for my hard work. I'm the the ONLY new car supplier to display and promote environmental info for ALL new cars, on the web! Please note I have pioneered availability of environmental information on the internet. Using the internet to research and buy new cars is the most environmentally friendly method, by miles.

Keep the pressure up – make sure the tyres are inflated to the correct pressure for the vehicle.
Every day, I get more of these little comments emailed to me –
Quality website! Certainly had me chuckling! A breath of fresh air!
Stefan Rose, Durham, DH1 4LR
phoenixxx_85_@hotmail.com
Failure to show fuel consumption labels on new cars on display, or to make available to potential buyers the results of the fuel consumption tests as listed in this booklet, render dealers liable on conviction to a fine of up to �5,000. The same penalty exists for anyone who does not include all the appropriate test results in promotional literature. Trading Standards enforce point of sale information and should be contacted if you have concerns in this area. The Vehicle Certification Agency enforce the provision of information in advertising and promotional literature.