Green output is important to me, so I tell you the Honda Jazz 1.3 i-VTEC S 16v (102bhp) Hatchback 5dr 1318cc Petrol Manual (6 Speed) Petrol Manual has changed, here are the new figures. I work hard to keep everything up to date.

Physical stock is always limited, as cars cannot be made to appear by magic, there are only so many sat in corner of field. So be brave, grab a bargain and avoid me having to make phone calls to disappointed people who have left decision too late. Remember that you have to pass finance before I can reserve you a car, so allow time for that!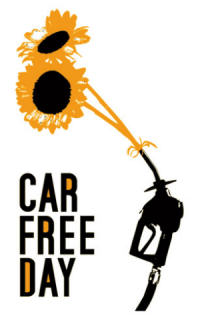 My customers drive brand-new cars. These cars are far less polluting than cars built just a few years ago. As an extreme example, it would take 50 new cars to produce the same emissions per kilometre as a vehicle made in 1970. The new cars my customers are driving have been produced on the most modern production lines, using the latest technology with much lower environmental build costs than cars produced in the past. By their nature, these new cars will be emitting the lowest levels of pollutants than they will ever produce in their lifetimes, as they get older.

Having got all the info for the Honda Jazz Petrol Manual, I can publish the new CO2 figure: 116g/km. This will change across the different models of this particular car, they are all a bit different.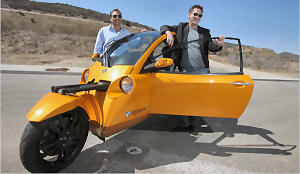 My Honda Jazz 1.3 i-VTEC S 16v (102bhp) Hatchback 5dr 1318cc Petrol Manual (6 Speed) Petrol Manual gearbox is only £140.42 inc VAT per month with 9 months initial payment, followed by 35 payments on direct debit. Business customers, make sure you deduct the VAT, when making decisions. As I can't tell what type of customer you are (business or private), I can't display the price any other way but to show VAT seperately (sorry!).

This price on my Honda Jazz includes full road tax for the length of the contract, on all of my cars and vans! Free delivery to your home or work and free collection from you at the end! £140.42 inc VAT per month is based on you driving 10,000 miles per annum, but higher mileages are usually available at a small extra cost. If you go over the allocated miles, you can pay a small excess mileage charge, usually between 3p and 15p per mile.

Winning the environmental award (2008 Best Environmentalist in the car industry) was very pleasing for me as it meant I was being recognised for my hard work. I'm the the ONLY new car supplier to display and promote environmental info for ALL new cars, on the web! Please note I have pioneered availability of environmental information on the internet. Using the internet to research and buy new cars is the most environmentally friendly method, by miles.
Do not compromise safety but be aware that the use of onboard electrical devices increases fuel consumption.

I get tired of typing out these comments, but… here's one.

Love this site. You are as mad as me! Love the style and straightforward info and price seems good. Well done and good luck.
Nigel Hill, Podington, NN29 7HX
a.hill20_@tiscali.co.uk
Because of the need to maintain strict comparability of results achieved by the standard tests they cannot be fully representative of real life driving conditions. Firstly, it is obviously not practicable to test each individual new car; thus only one production car is tested as being representative of the model and may therefore produce a better or worse result than another similar vehicle. Secondly, there are infinite variations in driving styles and in road, car and weather conditions, all of which can have a bearing on the results achieved. For these reasons the fuel consumption achieved on the road will not necessarily be the same as the official test results.