The impact of CO2 is important. I always compare my figures with the Government data, so when it changes, like on this Mercedes GLA Class Petrol Automatic, I note it here in my blog.

Personal Contract Hire is exactly the same as contract hire for businesses. This is the beauty of getting a car like this, as you benefit from FLEET BONUSES! However, VAT makes a difference. Businesses get the rentals shown ex-VAT (they can often reclaim half of it), whereas private purchasers have it included in the rentals.
Mercedes-Benz told me "Mercedes-Benz dealerships have a limited amount of space available in which to advertise. However, all of the dealership's websites do include a link to the main site Mercedes-Benz.com where anyone in the world with an interest in obtaining specific environmental information about any Mercedes-Benz vehicle can easily find it. Environmental information is also available in brochures that can be obtained at any dealership." Well, perhaps Head Office at Mercedes-Benz restricts the amount of web space available to each dealer? It's amazing that they use "space" as an argument for not displaying this info online on each dealer's site. Web-space is virtually unlimited! A customer should not need to go to World Headquaters to find it (and even then it is not comparative)!

Working it out from the tables, the CO2 is just 144g/km for the Mercedes GLA Class Petrol Automatic. There are a few cars in this range, so different specs will give slightly different CO2 values.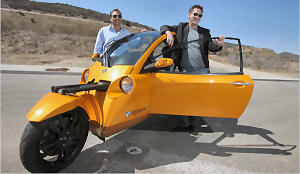 My Mercedes GLA Class 1.6 GLA 180 Urban Edition 16v (122bhp) Hatchback 5dr 1595cc Petrol Automatic (7 Speed) Petrol Automatic gearbox is only £258.58 inc VAT per month with 9 months initial payment, followed by 35 payments on direct debit. Business customers, make sure you deduct the VAT, when making decisions. As I can't tell what type of customer you are (business or private), I can't display the price any other way but to show VAT seperately (sorry!).

This price on my Mercedes GLA Class includes full road tax for the length of the contract, on all of my cars and vans! Free delivery to your home or work and free collection from you at the end! £258.58 inc VAT per month is based on you driving 10,000 miles per annum, but higher mileages are usually available at a small extra cost. If you go over the allocated miles, you can pay a small excess mileage charge, usually between 3p and 15p per mile.

The comparative or "fridge" label, is compulsory in car showrooms – except you've got to DRIVE there to see it! I won an industry award for displaying it electronically for all website visitors. I am the proud winner of the 2008 Best Environmentalist 2008 Automotive Management Award. Like me, Michael O'Leary, CEO of Ryanair talks straight about cars versus planes. "The usual horseshit", he says. One day, every car will be as Green as my Jolly Green Nuclear Missile Truck "Calm down dear!" – it's only done 1,000 miles since 1970.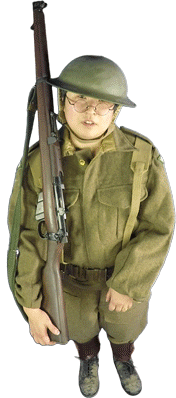 Final word to Ryanair's Michael O'Leary; "Worried about pollution? I'd say sell your car and walk."

Looking at my pile of website remarks, I just found this one:

What a fab website, I love it, it's fun and friendly and different!!! I am looking for a 6 or 7 seater car as I have expanding family.
Jodie Adams, Nottingham, NG8 3AZ
pjadamsfamily_@ntlworld.com
Hybrid vehicles combine an internal combustion engine with an electric motor and battery. There are various ways in which hybrid vehicles can operate. For example the electric motor can be used to provide additional power during acceleration and high load conditions. The battery can then be recharged by the internal combustion engine or from energy absorbed during braking, or, in some cases, from an external electrical supply. Hybrid vehicles offer reduced fuel consumption and CO2 with potentially some reduction in emissions of local pollutants.