CUSTOMER LETTERS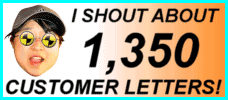 1522 LETTERS!
More customer letters than any other car sales site IN THE WHOLE WORLD! - Ling
You are viewing page 1 of 2 - go to page:
Search my letters page!

| | | |
| --- | --- | --- |
| From your area... | ...or from people... | ...or about a specific car! |
| | | |

Customer Letter: 1515 / 1522
Robb says...

Ling,

Thank you for your little video, that is a nice touch.

The car is superb, but sad to say that as expected my wife has purloined it already!!

On a more serious note, can I just say that the experience of renting a car from you has been exceptional. This is the third renting contract that I have had with you and your service and dedication to the customer has gone from strength to strength. Congratulations to you and your team. Your Lingo system is simply the best I have ever encountered.

I have never been into 'chatting' but the last few weeks has changed my perception of that as well.

Robb

Editor Note: Robb, well, thanks. Wow!

I am very close to having LINGO V2 launched which will be even better than this LINGO (this one is not perfect).

LINGO is certainly better than the previous email system, it allows me better speed and keeps everything transcribed. In many cases this has proved a Godsend, especially when a dealer messes up. If you can imagine, on my side I include all the dealer conversations too. So, if anything ever goes wrong, everyone has full details.

LINGO means I never miss a message and it is all very secure and I can be fast.

I won the BT NatWest Everywoman award Here in December for LINGO (given by Sarah Brown, PM wife - but not for long haha), I was so pleased. LINGO V2 will have tabs for different cars and be easier to use. I am hoping to be able to provide some white label service to different big companies to provide cars to customers, with generic LINGO powering it. Not everyone likes my own crazy branding :) Hahaha.

Glad you love the car, everyone is happy with these Mazdas. Thanks for giving the driver a lift back to the main road. :) - Ling
---

Customer Letter: 1497 / 1522
Fraser says...

It has been a pleasure dealing with Ling Cars. Ling's clever website is informative, packed with useful information and as a bonus, amusing.

I needed a little car to dap to and from work, the Citroen C2 I got is brilliant and virtually runs on air.

Ling Valentine may present herself as slightly "wacky" but this belies a very astute business woman (hatfuls of awards!). I would recommend Ling Cars without hesitation - check them out if you want a great deal.

Fraser

Editor Note: Fraser, you work for multinational computer giant Hewlett Packard, so you are used to underpowered, unremarkable machines :) so you will enjoy the Citroen C2, hahahaha! Heyyyy - JOKING! You were fun to deal with, very fast on my LINGO and we had a great time! You even uploaded a nice pic of yourself:



With all that money you save on fuel, you can afford a new PC, now! And you can afford to get your teeth done! :) - Ling
---

Customer Letter: 1441 / 1522
Andrew says...

The best experience I have had in buying lease vehicles. You could not fault Ling's customer service. Updates, communication, follow ups, take note big boys!! Spend some time with Ling and her colleagues and learn!! SAAB 9-3 sourced quickly, no fuss! Documented, pain and delivered. Looking forward to renewal.

Andrew

Editor Note: Hahahah, boyo! You were a super customer and I am pleased you found my service more than good. I try hard. I look forward to renewal, too! Thanks for letter Andrew! - Ling
---

Customer Letter: 1394 / 1522
Lee says...

First class service from start to finish. Fantastic, you little Chinese wonder!

Excellent delivery of my new Mercedes CLC 1.8 K , polite, efficient delivery driver.

Lee

Editor Note: Ying tong tiddle I po! Hahahaha, that is the Chinese wonder song. Velly good, eh? You have new Mercedes to impress the girls now... what a shame you are Welsh :) Hahaha! - Ling
---

Customer Letter: 1315 / 1522
Michael says...

Hi Ling! The whole experience dealing with you has been fun but importantly very efficient. I have already started recommending you to my unenlightened friends who still think they must own their cars. I especially like the 'Lingon' pages where I can trace all our communications in one page and the ongoing mileage check graph at the top to monitor contractual usage- really useful! Many thanks.


Michael

Editor Note: Yep, I have a new graph for customers; a fun and easy way to keep your mileage in check. I show your current example above - you are a bit above your contract mileage!! Hahahaha, the "Lingon" is my LINGO area, every customer loves that! No one else has such a thing. Great news that you were happy with my service and with the new Nissan Note! - Ling
---

Customer Letter: 1288 / 1522
Nathan says...

Very pleased with the whole experience. I found myself driving a brand-new Fiat Grande Punto just a few weeks after I first clicked onto the website. No hassle, excellent service. Excellent delivery, too. Prompt, polite, perfect.

Nathan

Editor Note: Wow, Nathan, don't hold back! It is like you were surprised to suddenly find yourself with a new car :) You did actually order it, hahaha! Thanks for the letter! Nice alliteration :) - Ling
---

Customer Letter: 1252 / 1522
Andrew says...

It was one of the worst snow blizzards ever, but the new black Honda Civic Type-R was delivered to my door as promised. Great service from your team, Ling, and great service from the delivery company. Not so keen on the Chicken Noodles, though. But, the Honda is superb to drive. Thanks again.

Andrew

Editor Note: Hehehe, all my customers get the chance to order a free lunch... you should see how many Captains of Industry order my FUKU noodles :) You are head of technical services for a leisure group, Andy, so I appreciate your comments. Always nice to have super-happy customers. Never mind the snow, you are such a wuss, hahahaha, - go drive it!!!! - Ling
---

Customer Letter: 1222 / 1522
Clair says...

WOW!

Ling is certainly on the ball!

The Renault Koleos was delivered on time and with no fuss. Ling ALWAYS kept us informed of exactly what was happening, and when. The speed and ease of the whole process was nothing more than fantastic - I can't rave about Ling enough. Good delivery, car arrived on the correct date but at 6.30pm.

Love the car, love Ling!

Clair

Editor Note: Clair, sounds good! Maybe part of the reason for the slightly late in the day delivery is because the delivery driver was English and didn't stand a chance with your address :) This is like being in China when you suddenly get a word in Cantonese and that is very similar to Welsh, hahaha. Totally incomprehensible :) However, you seem over the moon with everything else, and that's the main thing. Lovely to deal with you. - Ling
---

Customer Letter: 1217 / 1522
Martin says...

My second car from Ling - need not look elsewhere. Swift response and most effective. Great new innovation with "LINGO" system. Keep up the good work. Good delivery on my new Mazda 3, efficient, courteous, prompt.

Martin

Editor Note: Hahahah, I can never pronounce the name of your pub Martin. Bloody Welsh ethnic name :) Still us minority people should stick together, eh? Gotta laugh. This Mazda replaces a Skoda Octavia you had a couple of years ago. Nice to see returning customers. Look forward to a free drink, I still have not called in to see you! Glad you like LINGO by the way, only customers see that. - Ling
---

Customer Letter: 1165 / 1522
Kevin says...

The journey from order date to delivery date for my new Citroen C5 was extremely smooth. I always felt safe with the process and the Lingo System kept me constantly up to date with all that was happening. Delivered on time.

Kevin

Editor Note: Kevin, as a managing director, I appreciate your comments. "Extremely Smooth" will do me :) That is what I want to hear. Have a great time in the C5, all my customers love those new-model cars. - Ling
---

Customer Letter: 1138 / 1522
Gwendoline says...


I really enjoyed the whole process - Ling made it fun! Everything went smoothly and I was kept informed all the way. Cars were delivered on time, excellent.

Gwendoline

Editor Note: Gwendoline, you has 2 x Matizzes! Thanks so much, as a letting agent you need to keep costs to a minimum in the current climate and I hope the Matizzes do the job for you. You were a real hoot to deal with, you were right, we had fun! - Ling
---

Customer Letter: 1126 / 1522
Ceri says...

Ling organised the deal sharply. No fuss. Spot on. I have to admit that Ling is a little scary but so what – she's good at what she does and even though I asked plenty of questions there has always an answer. So full marks. As to leasing another car the answer is a definite yes and I would heartily recommend anyone to use her 10/10. Excellent delivery, on time. No hassle, well done!

Ceri

Editor Note: BOOOOOOOOOOOOO! Hahahaha, so I am scary??? :) Well, sometimes I am busy so I go fast. And I don't shout at customers... too much! Anyway Chezby, you got your new Qashqai, and you gottit cheap! That's the main event. Have a great time posing around in it. I do not believe you were really scared, you are a Surveyor, bouncing around in your hard hat. I don't think you get scared :) BOOO! Ooooops! - Ling
---

Customer Letter: 1110 / 1522
Jonathan says...

Dealing with Ling for my new Audi A5 Coupe was great. You could never accuse her of not communicating with you - she gives constant updates of where things are - all very reassuring.

Jonathan

Editor Note: Well, as you are Operations Manager for Calsonic Kansei UK Ltd (sounds Japanese), then I am pleased you likes my processes :) Enjoy the fast Audi. Those are nice cars! - Ling
---

Customer Letter: 1064 / 1522
Ricky says...

What can I say about Ling? - She's exactly as it says on the tin... no-nonsense, straight-forward, honest, reliable and a pleasure to deal with (oh, and cheaper than many others).

My Renault Grand Scenic arrived as estimated, no problems. Will be back in 3-years, then! Excellent delivery, on time, polite and straightforward.

Ricky

Editor Note: Ricky, so pleased you are a happy bunny. Glad you like the Grand Scenic. Thanks for super-duper comments, especially as you are a Project Manager for the City and County of Swansea. - Ling
---

Customer Letter: 1060 / 1522
Anne says...

It's true.

Ling is as nutty as a bag of M&M's. But – she is also hard working & 100% professional. Getting a lease car sounded a bit daunting, but it was quick, effortless and even fun. Hats off to Ling, I've not met many people with her refreshing approach to business. Took my money and made me smile! Oh, and the car is perfect and was delivered bang on time. A really happy customer. Excellent. Perfect service, delivery on time, and faultless.

Anne

Editor Note: Anne, what the hell of an address! I am amazed they found you to deliver your car! I really hope you enjoy the MX5. You are boss of an online business, so I give you a link: Flowerhour.co.uk. You supply wraps, tissue papers, bags and ribbons. I was really lovely to deal with you, thanks for the comments (even though you call me nutty, hehehe). - Ling
---

Customer Letter: 1030 / 1522
Alex says...

I found your service to be very helpful and fast, friendly and always available to sort any problem. I hope to use Ling in the future and wish your company much success. Who needs the faceless big company when friendly Ling is at the end of a email? Many many thanks. Good delivery of my new Grande Punto.

Alex

Editor Note: Who is Barry? :) Super letter, it always makes me happy when customer is happy. Even Welsh customer. Have a lovely time buzzing around South Wales, Alex. I like "fast and friendly" :) - Ling
---

Customer Letter: 1009 / 1522
Ricky says...

What can I say about Ling???

She is exactly as it says on the tin; no nonsense straight forward, honest, reliable and a pleasure to deal with. (Oh, and she is cheaper than many others). My new Renault Grand Scenic arrived as estimated, no problems. I will be back in 3-years time!! Excellent delivery, on time, polite and straightforward.

Ricky

Editor Note: Anyone with a "Y" on the end of their name is worth dealing with, and you are no exception, Ricky. Your Grand Scenic went directly to plan, so smooth. As you are Welsh ethnic, I will not try to impress with my Geordie. - Ling
---

Customer Letter: 983 / 1522
Lynette says...

Fast, efficient service. Would definitely recommend you to other people. Crazy website! Excellent chat service - knowledgeable staff. All excellent, including delivery!

Lynette

Editor Note: Lynette, well, get the top down! Have a great time in your new Mini Cooper Convertible. Thanks so much for kind words, you were lovely to deal with :) - Ling
---

Customer Letter: 945 / 1522
Paul says...

Ling, I am more than happy to provide some feedback - I can honestly say that the whole "Ling" experience has been an absolute joy - always quick, clear, efficient and often hilarious (a crazy lady!!). I will never "buy" another car again and will definitely be back in 3-years. Excellent service, my new Citroen C5 VTR+ was delivered bang on time.

Also, just to let you (and anyone else) know that the new shape C5 is superb - smooth, luxurious and economical (50mpg!). It looks amazing, too. Many thanks again for arranging it all, see you in 3-years.

Paul

Editor Note: Well, it is like supplying that bloody Jeremy Clarkson! You do a Top Gear road-test for me, in the letter :) Hahahaha, yes, these cars are great, but i had a big fight with Citroen about the way the market it as unmistakEably German, especially as they mis-spell it (IMHO) in their advertising. A much better bet though, than the latest Laguna. Renault are ashamed of putting a 1.5 diesel engine in it, they hide that fact! So pleased that you are happy, my Citroen dealers do a very good job! I also have support from Citroen UK. A good company! - Ling
---

Customer Letter: 934 / 1522
Jon says...

Great service, pleasure to do business with you, Ling :). Excellent delivery, my new Nissan Qashqai was delivered on time!

Jon

Editor Note: Jon, happy to see you happy, hehehe. Great car, great price, great delivery. What more do you want??? You are a wonderful customer. Enjoy the Quashqai. - Ling
---

Customer Letter: 890 / 1522
Stephen says...

Great service from Ling from start to finish, would definitely recommend to anyone.

My Vauxhall Corsa SRI is a superb car for the money I paid, it feels great to drive a really nice car and also to know you got a superb deal on it as well. Ling answered all of my initial queries very quickly and kept me informed every step of the way from placing the order to taking delivery of the car. Delivery was on time and the delivery driver took the time to show me around all of the features in the car and made sure I was happy with everything before he left.

Very glad to have found Ling's website when I was looking for a new car, I've received an excellent deal and will definitely be back in 2 years time when my current deal runs out. Thanks again Ling, you're a star.

Stephen

Editor Note: Yeah, you did get a great deal. This fast car was barely more than a 1.2 Club Corsa. Also, you are an accountant, so I know you will have worked out the costs pretty accurately. You live in one of those places I cannot say, though! Enjoy the Corsa, Stephen, thanks for the note! - Ling
---

Customer Letter: 880 / 1522
Tony says...

Top service.
Ling does what she says 100% of the time.
No hidden extras, what you see is what you pay.
Fast efficient and friendly.
If it's in the post - it's in the post.
If you ring - speak to Ling!!
When the car was delivered it was dirty.

Tony

Editor Note: Tony, great - apart from that last line. Hmmm, how come a car dealer can mess up on such a simple thing? All they need is a £1 car wash and the job would be perfect, eh? It must have been a bad day. Thanks for pointing that "dirty" out, I will kick them... and thanks for the letter. Having said that, it is a small thing and you have a V6 2.7 fully-loaded, big, fast, leather-seat car for just £184/month. No complaints about the price, then??? :))) Thanks for the letter! And you might consider getting an address I can pronounce - my God! That address is worse than bloody Chinese! hahaha - Ling
---

Customer Letter: 754 / 1522
Stephen says...

Dear Ling,

Apologies for not dropping you a line sooner, but the first month with our new Nissan Qashqai has gone so fast. Thanks for your help and offering such a blinding deal. You deserve the business for your fun attitude and prompt replies to queries. Do you always work at 8pm???

The car arrived on time, immaculate and by a very polite and cheerful driver. Well done, you! We will be back.

ps. The offer of a free lunch is still on, to beat your own free lunch offer - at our restaurant!

Stephen

Editor Note: Stephen, yes, like you I often work evenings :). I have given you hyperlink for the free lunch offer. There are 50,000 visitors to my webpage every month, so many of them will be very pleased at your "FREE" offer. Hahahaha! Now, you will be damn busy! Here is your Dec 2007 evening menu:

Roasted butternut squash soup - £ 4.95
Ham & tomato risotto with melted cheese - £ 5.25
Cold venison & sultana terrine with port vinaigrette - £ 5.75
Crumbed smoked haddock croquettes with chopped egg & winter salad - £ 5.50
Stilton & spinach soufflé cake with apple, onion & coriander salad - £ 5.25
*
Roast turkey, herb stuffing, chipolata & bacon rolls & cranberry sauce - £ 12.95
Rib-eye steak with mushroom, parsley & Worcestershire cream sauce - £13.95
Loin medallion of pork with crackling & honey & lemon gravy - £ 12.95
Quenelles of salmon mousselline with dill cream sauce - £ 12.95
Aubergine, mozzarella & cashew nuts on blinis with tomato sauce - £ 11.95
*
Traditional Christmas pudding with brandy custard or fresh cream - £ 4.95
Apple & cranberry tart with Chantilly cream - £ 4.95
Chocolate mousse torte - £ 4.95
Almond & raspberry Pavlova meringue - £ 4.95
Saffron & citrus poached pear with vanilla ice-cream - £ 4.95
or Cheese selection & biscuits - £ 5.75
*
Coffee or tea - £ 2.00
All dishes are home-made using only fresh, quality ingredients & main courses are served with carefully prepared vegetables.

Yum Yum!

Here is mine:

Out of date FUKU fast noodles, chopsticks - £ FREE!
Chinese Nescafe or tea - £ FREE!
Dodgy marshmallow or dry plum - £ FREE!

No competition, eh? Sorry about that! - Ling
---

Customer Letter: 720 / 1522
Roy says...

We went to at least 10 other lease-hire providers and told them all to try and match Ling's price. The closest alternative would have cost us over £1000 more over the hire period. Ling's website is funny but her prices are seriously good. Excellent delivery, clear, concise and honest.

Roy

Editor Note: Well, here is another professional company, Blackburn Griffiths Ltd is a consulting civil engineering company in Cardiff... so Roy, I take your letter very seriously. Thanks for the comments. I really do my best and am so pleased to get a letter like this. Thanks. I will say the reason the Merc was cheaper than everyone else is that I treat it like a can of beans. I don't add crazy premium for a badge or a name. It makes no difference to me if you have a Fiesta, a Range Rover or a Merc... I simply treat you the same and don't try to make a massive profit. - Ling
---

Customer Letter: 705 / 1522
Darren says...

Great, easy to use and straightforward website. Fabulous communication which made the whole process pain free. Will definitely use Ling again and I have already recommended to colleagues and friends.

Darren

Editor Note: Darren, you are so sweet :) You are still missing your aerial for the Nissan Qashqai, but yet you write such a lovely letter. I am sorting out your aerial. - Ling
---
Search my letters page!

| | | |
| --- | --- | --- |
| From your area... | ...or from people... | ...or about a specific car! |
| | | |
You are viewing page 1 of 2 - go to page: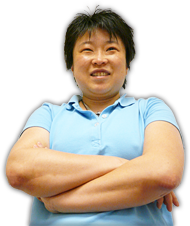 Online Service
Response Times
Quote > Proposal > Order > Delivery
81 CLIENTS IN 'PROPOSAL'
...LING REPLIES IN:
HRS : MINUTES sec
120 CLIENTS IN 'ORDER'
...LING REPLIES IN:
HRS : MINUTES sec
Customers use my secure LINGO management system.
Response times above based on last 4 hour period between
9am - 6pm, Mon to Fri -Ling

No Waiting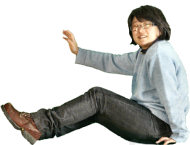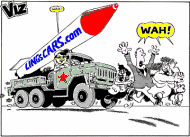 I am the Viz UK business ambassador!
Post me Ferrero-Rochers! Yum Yum!
Unlike most other internet car leasing sites, I publish all my contact information openly!
...so, you know who I am - Ling
THE UK's FAVOURITE
CAR LEASING WEBSITE!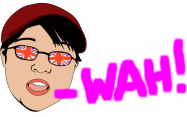 Boss: Ling Valentine MSc IoD
15 Riverside Studios
Newcastle Business Park
Newcastle upon Tyne, NE4 7YL
Tel 0191 460 9444
[email protected]
I prefer email to phone - Ling
VAT No: 866 0241 30
Co Reg No: 6178634
Consumer Credit Licence: 663330
Data Protection No: Z1098490
Best Before: 17/08/2007