CUSTOMER LETTERS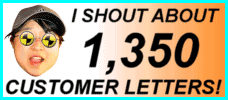 1523 LETTERS!
More customer letters than any other car sales site IN THE WHOLE WORLD! - Ling
You are viewing page 2 of 3 - go to page:
Search my letters page!

| | | |
| --- | --- | --- |
| From your area... | ...or from people... | ...or about a specific car! |
| | | |

Customer Letter: 851 / 1523
Daniel says...

Hi Ling,

My Freelander arrived today, late morning, exactly as you stated. The delivery driver was very thorough, he made sure I looked over the vehicle and explained all the controls to me. Once we signed the paperwork, I gave him a lift to the local train station and he was very grateful. It all took less than 30 minutes.

I'd just like to say thanks again for all your hard work, I am sure you probably found that I was 'hard work as well ha-ha!! You were very patient will all my questions, and always extremely efficient at answering emails. If only the 'other' leasing companies were just half as good as you, they might stand a chance!

Best of luck for the future! I hope you make your first £1,000,000 (in wages) sometime soon!! Ha-ha!! I hope you enjoy your new Apache helicopter I bought for you!

Daniel Hyndman

Editor Note: Hey, £1,000,000!!! That sounds good. Dan you work on REAL Apache helicopters at Westland Augusta, that's why when you asked me "Do you need anything else, Ling?", I said "Yeah, an Apache attack helicopter to shoot the dealers!". I never imagined you would send me one!!! :)




You are a bloody nit :)- I will build it and put it next to my webcam soon. Hope you enjoy the Freelander, cheap car for a new model. Thanks for being so sweet! - Ling
---

Customer Letter: 769 / 1523
Heather says...

Ling - thanks for your really helpful service. My Picasso is a great car, great value, great service. I have recommended you to my colleagues. Bit disappointed the delivery mileage is 390 miles, but a good delivery.

Heather Pastor

Editor Note: Heather, don't worry about the mileage, it will be added into the contract, it does not come off your allowance. The mileage is because you are in Cornwall! So happy you like the car, these Xsara Picassos really are bargains! :) - Ling
---

Customer Letter: 766 / 1523
Roger says...

Thank you Ling for the early delivery of our Nissan Qashqai. The contract has been dealt with in a professional, yet personal manner. My Qashqai was delivered on time by a pleasant and careful driver. Your documentation and procedures are exceptional - leaving nothing to chance. There are many Government departments that should use your advice! Will be back in 3-years. Thanks!!

Roger Hanson

Editor Note: Here we go, another senior Fireman, you were a Deputy Chief Fire Officer until very recently. I am surprised you didn't want a bright red Qashqai :) Thanks for the kind words, they mean a lot coming from a senior professional like you, Roger. Have a great time in your new Nissan. - Ling
---

Customer Letter: 703 / 1523
Keith says...

Hi Ling

I am writing to thank you for your service and to say how delighted we are with our new Vauxhall Zafira. You are a pleasure to do business with; everything was fully explained and upfront and it all happened when you said it would. I have no hesitation in recommending your company and look forward to choosing my new car with you in 2 years. Good delivery of the Zafira, as expected.

Keith Robertson

Editor Note: Keith, well I must say, you were a brilliant customer. It was very easy to deal with you, your paperwork was great. See you in two years! Enjoy the Zafira - a bargain! - Ling
---

Customer Letter: 684 / 1523
Glen says...

Ling, you are just making me feel guilty 'cos I haven't sent you a real Cornish pasty like I promised!! How about a genuine "Porthemmet" sweatshirt or hoodie? If you have not heard of Porthemmet, look at Wikipedia, you'll love it!

Very happy with all your effort and hard work to get us the Dispatch really quickly - thanks ever so much! Must be something in the water in China! Thanks too for the effort with the Nissan, sorry it came to nothing this time. In true eBay fashion - AAAAA+++++***** - do use this, Ling! Excellent car-getter, 10/10. Excellent delivery, did what said on the tin, very happy, thanks very much.

Glen Corcoran

Editor Note: My God, Glen! What a nice letter! Send me hoody, although I would still like a REAL Cornish pasty. I have never been to province of Cornwall, I will visit one day. Hope your building work goes well, i have given you hyperlink to thank you for the lovely letter. Get back to work, now! - Ling
---

Customer Letter: 601 / 1523
Keith says...

Ling is a comlete nutter; how refreshing it is to do business with someone like myself. She says it as it is, no bullshit. Just good service.

Always there when you need her, this has been a great business transaction. My new Vauxhall Zafira is the bollocks! Just what I asked for. Thank you Ling, you fruit cake.

Keith Hall

Editor Note: Ok, well, I hope "fruit cake" is a good thing :) Anyway, so pleased you are happy with your Zafira, Keith. I must mention your business - ShowbizUK.com, where you offer such fantastic performers as "Status Clone" and "The Fake Bee Gees". Would recommend anyone needing to book a turn for an event... to visit your site. I give you hyperlink, a rare honour :) - Ling
---

Customer Letter: 595 / 1523
Emma says...

Dear Ling

I didn't think that I would be that bothered by my new Mazda MX-5, but I have to say from the moment it arrived I was slightly in love...

The very nice man from Cxxxxxxx (long way from me) turned up bright and early, in fact I was still in my pj's...

The car looked good and I could find no problems, apart from the fact he had used 315 miles on the clock to get to me (which we marked on the receipt). Thanks for your help. My mid life crisis is now in full swing...

Emma Patterson

Editor Note: Emma, hehehe, you are so funny! I hope you didn't shock him too much in your pajamas. With Winnie The Poo? :) MX5's are lovely cars, the miles on delivery will be added to the contract mileage so you don't lose out. He must have set off VERY early to get you out of bed after 315 miles! - Ling
---

Customer Letter: 576 / 1523
Kay says...

Your sales pitch is definitely unique, but I quite like it! Friendly delivery driver and good delivery.

You are extremely efficient. Replying to emails quickly and NO queries on the telephone, either. My brother-in-law has been referred to you for next year. For a second referral, you must be doing something right.

Kay Oxley

Editor Note: Kay, Thanks so much for the lovely letter. I must say, one of my favourite drinks is cider so I would like to visit Taunton. These new Zafiras are great cars, I have sold dozens! Thanks for the referrals - Ling
---

Customer Letter: 537 / 1523
Paul says...

"Thanks very much for the car, it's great! As this was my first time leasing a car (!!) I was very wary and a few people thought I was mad. But there was no need to panic, the MX5 arrived on time as promised and everyone, including myself, is very impressed. Keep up the good work. Hope you get more MX-5s before my lease runs out."

Paul Henderson

Editor Note: You are an Engineer, Paul... so you appreciate the quality of the design of the MX-5. A shame Mazda UK have to be so nasty to me. Never mind, I still manage to supply and all my customers are very happy, as you show. I am sure Mazda will see sense, one day, and stop persecuting me :) There is one particular dealer who hates me for "stealing" their customers, they think everyone should pay full price, through the nose and they insist Mazda UK twist the knife into me. Thanks for being a great customer - Ling
---

Customer Letter: 532 / 1523
Ann says...

"Totally seamless and friendly service, I was kept informed throughout by email. I would recommend LINGsCARS.com without any reservation - delivery was slick and prompt and the driver was very helpful explaining about all my new gizmos. My Mercedes A-Class arrived immaculately and very promptly. Thoroughly recommended!!"

Ann Stamp

Editor Note: Hmmm, ANOTHER Internet professional! You are a Director of an Internet Credit Agency, Ann, so I put a big "+" sign next to any recommendation from you :). Plus, how amazing that the delivery was exactly on time, considering you live in the middle of nowhere! Thanks again, enjoy the baby Benz car - Ling
---

Customer Letter: 517 / 1523
'Bas says...
"Brilliant communication and excellent customer service. Very nice to deal with
(nice????? hehehe - Ling)
and I will most definitely use Ling again when my lease is due for renewal. I love the MX-5! Excellent delivery. Thank you for supplying such a great service."

'Bas J' (name and address withheld because 'Bas' is a senior police officer)

Editor Note: Bas, you were just a great customer, we had a great laugh at the finance company who could not locate you on the voter's roll as policemen can use alias names (for security). Glad you were very happy, glad you enjoyed my service. Hope you manage to pull a few WPCs in the MX-5! :))) hehehe - Ling
---

Customer Letter: 486 / 1523
Nick says...

"A pleasure to deal with you, Ling. The Mazda 6 is great! You always kept me fully informed on the progress of my car delivery and responded to my emails quickly and efficiently. That's important to me. You also turned down the "Dragons' Den" offer. Good girl!"

Nick Johns

Editor Note: Nick, good boy :). You were a lovely customer, always there when I needed to ask you a question. Glad you like your Mazda 6, these are great cars! - Ling
---

Customer Letter: 471 / 1523
Vanessa says...

"My Mazda MX-5 is such a LUSH car!... And a great deal from Ling!
I am pleased to support Ling working for herself, I got personal service and that means a lot to me. Delivery excellent, service excellent, MX-5 delivered on time!"

Vanessa Hyde

Editor Note: Vanessa Margaret Ann Hyde, you were a LUSH customer. Piece of cake to deal with, friendly, charming and not at all awkward, hehehe. Look forward to having you back in 2-years - Ling
---

Customer Letter: 379 / 1523
Marjorie says...

"Ling from LINGsCARS explained the new Renault Megane Coupe Cabriolet contract and prices very clearly and replied to my emails and calls very promptly. I was worried at first when ordering and waiting for my car (first time) but Ling talked me through the ordering time. Thank you Ling, you are as good as your word. Very reassuring to deal with. The delivery was excellent, the car fully explained to me."

Marjorie Harvey

Editor Note: Oh, Marjorie... just as you take delivery of your Megane CC, the weather turns! I hope you get some clear days so you can turn your heater up and get your top down - Ling
---

Customer Letter: 370 / 1523
Mike says...




"Funky lady, delivers the goods, excellent dealer."

Mike Perryman, Managing Director

Editor Note: Is this "shortest letter writing competition", Mike? No. However, I let you off as you ordered THREE Citroen C4 diesels from me, this time. I have supplied you ten cars in total now, 4 x Peugeot 206s, 2 x Renault Scenic, 1 x Peugeot 307, as well as these 3 x Citroen C4s. Good customer, eh? Good supplier :) ...We make good team! - Ling
---

Customer Letter: 360 / 1523
Kevin says...

"The best service we have ever had - excellent. Thank you for all your help."

Kevin Robinson, Managing Director

Editor Note: Blimey, this is very short but very lovely letter about your Ford Mondeo Estate, Kevin! Thanks - Ling
---

Customer Letter: 330 / 1523
John says...

"Ling provided a really fresh approach to contract car hire. It was light-hearted, witty and sometimes a little cheeky. But in the same breath, very professional. Many thanks for the new Mazda RX-8."

John Reynolds

Editor Note: Zoom-zoom, hehe, that's what you kept calling your new car in your emails, John! You think I am cheeky? You should try some competitors... they really, really cheeky by; lying, not returning calls, late delivery, charging more than they should, making mistakes and being so boring you might commit suicide. Enjoy RX-8! - Ling
---

Customer Letter: 317 / 1523
Carol says...

"Ling, we were very pleased with the level of service and how fast the delivery was; also being able to get a van in the colour of blue we wanted. It all went very smoothly and we would definitely use you again."

Carol Brown

Editor Note: You were very fortunate I found a VW Transporter at such short notice in blue, Carol! I searched the whole UK VW van dealer network. Hope you enjoy it, but be careful with the Pb, it is very dangerous... my first degree is a chemistry BSc, and I know lead is one of the most dangerous poisons, because you cannot know you are accumulating it - Ling
---

Customer Letter: 308 / 1523
John says...
Dear Ling

I found your website very funny, and I will pass on your address to a friend who may need a new car later this year. I was very touched by the details of your charity, and enclose a cheque for Rong Chang school.

I visited Suzhou, Huangzhou and Shanghai recently, and hope one day to visit other parts of China, including Sichuan... but it is a very big country! I hope LINGsCARS continues to prosper, and send every good wish to you and your family.

John Bradbury

Editor Note: It is so kind of you, John, to send me generous cheque for my Charity. My sister Shan has sent you a reply, as she is very familiar with this school and visits often. Also she has invited you to visit Sichuan, which is referred to as "Gateway to Tibet". Thanks again for cheque, I will make sure it gets to the school when my sister returns to China - Ling
---

Customer Letter: 307 / 1523
John says...
Follow up letter:

"Dear Shan, thank you for your kind letter enclosing the beautifully painted fan made by the children of the school at Rong Chang, and thak you also for sending Chairman Mao's Red Book which is an important part of China's history. This was a wonderful surprise and I will treasure both gifts.

If you (Shan) or Ling intend to visit this part of the UK please let me know, as we would be very pleased to meet you. Every good wish to the children at Rong Chang, and I send best wishes to you and Ling and your families for a long life, good health and prosperity.

John Bradbury

Editor Note: Well, thanks to YOU again, John, for your kindness. Too many people just interested in money. Glad you have a big heart, I will certainly ring and call in if I am down M5 - Ling
---

Customer Letter: 301 / 1523
John says...

"Hi Ling, fantastic!!!! I've regained my youth. Many thanks for all your efforts. Cheers"

John Reynolds

Editor Note: John, as matter of public information I should say that you are so happy because a) You have new Mazda RX-8 delivered, b) You are 93 years old, c) Mazda RX-8 works better than Viagra - REALLY! ...Enjoy car, I hope you manage to make all 23 payments before you are exhausting yourself/pegging it. - Ling
---

Customer Letter: 245 / 1523
Leslie says...

Ling is just a little on the wild and wacky side. Don't let her crazy nature confuse her first class service and customer care skills and keen prices. Business should be fun and doing business with Ling has indeed been just that!

Leslie Spiers

Editor Note: Leslie, I note that Proem Consulting gives Director and Management Training and Business Support, so I'm especially pleased with your comments! Have a great time in your new Mitsubishi L200 - Ling
---

Customer Letter: 242 / 1523
Linda says...

A very different and refreshing approach in an industry that can be tarred with the similar characteristics of recruitment consultants or estate agents (I am an estate agent, by the way!). It was fun going through the process and the website kept us amused for hours. Being a lean operation some communication was a little slow but never a problem. The dealer was very polite when confirming the spec, and also when my Mini Cooper was delivered by the driver.

Linda Saunders

Editor Note: Linda, thanks for comments. Sorry if I was slow in December, I was working like dog. Excuses: It was my busiest month for ages, I sold over £2 million of cars in December (2005) and I also took a mini-break to see a friend in Milan. Also, British have this thing about Jesus birthday. Very inconvenient. Sorry about that! Poor excuses, must try harder. Glad you are happy with your new Mini Cooper I give you a hyperlink!! :) - Ling
---

Customer Letter: 236 / 1523
Colin says...

Thanks very much, Ling. I was delighted to receive my new car exactly when I wanted it. Your service was first class and brilliant value for money - just stop sending me those damn sweets!

Colin Robertson

Editor Note: Hello Colin, oh you have same problem as most men. You chew sweets. Never mind, hoping you have nice time in posh city of bath in new Fiat Panda. You should be careful taking Fiats into bath. They rust like hell, heheheh. - Ling
---

Customer Letter: 231 / 1523
Giloria says...

Hi Ling, I have heard lots about you from Bruce and thought I would send my own message of thanks. The car (Honda Jazz - Ling) is great and the whole process went really smoothly. We would certainly recommend you to friends & colleagues and tell them how friendly and professional your service is. Have a great 2006!

Giloria Cowan

Editor Note: Wow, thanks! Banana Frog Cars is the best car sales name I have ever come across. Not only is it great name, but both Banana and Frog are both favourite delicious food and back in China in Leshan (town of my birth) they do fantastic barbecued frog on a stick, splayed out like mini-Jesus on kebab spike. You can eat with banana sauce, maybe that is where you get company name, Bruce??? You are very nice customer. - Ling
---
Search my letters page!

| | | |
| --- | --- | --- |
| From your area... | ...or from people... | ...or about a specific car! |
| | | |
You are viewing page 2 of 3 - go to page: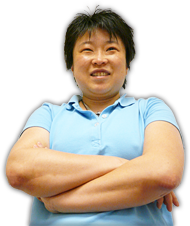 Online Service
Response Times
Quote > Proposal > Order > Delivery
91 CLIENTS IN 'PROPOSAL'
...LING REPLIES IN:
HRS : MINUTES sec
127 CLIENTS IN 'ORDER'
...LING REPLIES IN:
HRS : MINUTES sec
Customers use my secure LINGO management system.
Response times above based on last 4 hour period between
9am - 6pm, Mon to Fri -Ling

No Waiting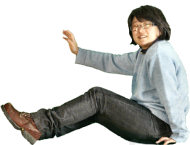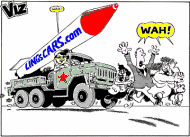 I am the Viz UK business ambassador!
Post me Ferrero-Rochers! Yum Yum!
Unlike most other internet car leasing sites, I publish all my contact information openly!
...so, you know who I am - Ling
THE UK's FAVOURITE
CAR LEASING WEBSITE!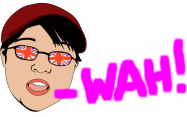 Boss: Ling Valentine MSc IoD
LING World Headquarters
Vance Business Park
Gateshead, NE11 9NE
Tel 0191 460 9444
Fax 0870 486 1130
sales@LINGsCARS.com
I prefer email to phone - Ling
VAT No: 866 0241 30
Co Reg No: 6178634
Consumer Credit Licence: 663330
Data Protection No: Z1098490
Best Before: 17/08/2007