CUSTOMER LETTERS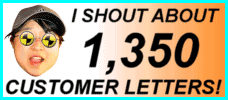 1522 LETTERS!
More customer letters than any other car sales site IN THE WHOLE WORLD! - Ling
Search my letters page!

| | | |
| --- | --- | --- |
| From your area... | ...or from people... | ...or about a specific car! |
| | | |

Customer Letter: 1521 / 1522
David says...

It is a truth universally acknowledged, that a man in possession of a good fortune, must be in want of a car from Ling. The old boys network may not like it, but Ling is the best. Dealer quite excellent – the guy who delivered the car was top notch.

David

Editor Note: DC, you are a top Executive Officer at the Department for Work and Pensions, so I have withheld your address for extra security. Thanks so much for those comments, you are a sage I think. Or a Mandarin, or something. The Skoda Superb is a brilliant car, my sister has a new one in China, and loves it. Hope it gives you two years of fantastic motoring. I pass your comments to dealer, thanks. - Ling
---

Customer Letter: 1511 / 1522
James says...

Ling is very competitive and provides an excellent user friendly service. Every stage of the contract hire process is supported and you know exactly what is happening throughout. I will certainly be using LINGsCARS when this contract expires in 3 years time. Dealer Service – Average – My Mazda 2 arrived later than expected, no basic instruction on things like petrol release! Very quick turn around.

James

Editor Note: Whoa, I have given this supplier a kick, Jim. They should deliver cars properly, even though they will assume you know where the petrol release is. Glad you liked my process, it works pretty well, huh? See you in 3 years for a replacement car, hopefully :) - Ling
---

Customer Letter: 1509 / 1522
Graham says...

Ling's approach to providing vehicle lease solutions is as effective, professional and customer driven as it is innovative and zany! Well done! The Nissan Qashqai is pretty good too! Dealer service was good – Vehicle should have been checked more thoroughly before delivery.

Graham

Editor Note: Yes, you had a scratch which needed repairing Graham. But you have a super new car. The Nissan Qashqais are very good cars. Glad you thought my service professional yet fun. We had a great time getting your car :) - Ling
---

Customer Letter: 1504 / 1522
Rose says...

Another fantastic transaction from Ling. No hold ups, an time as advised, always kept in the picture, wonderful service. Dealer service for my new Discovery – Excellent.

Rose

Editor Note: Another fantastic customer :) Hahaha. Rose, you are always fantastic to deal with, thanks so much for choosing me again for the Disco. Look forward to the next one, etc. Top Midlands customer! - Ling
---

Customer Letter: 1491 / 1522
David says...

Well done Ling, you did it! You managed to get us our car in just over a week! What fast and efficient service. I look forward to doing business with you again. You always deliver what you say you will. Thanks. Good delivery of my new Peugeot 207, car delivered when they said. Only one bad point is that I only got 1 key for the car.

David

Editor Note: Brilliantly fast, eh? Not everyone can have a car in just one week, though. Depends on the supply. You only get one key on these cars because they are just one year deals and the company has experienced large costs from customers losing the second key. You can always get additional keys cut if required. Enjoy the 207, David, it was great to deal with you! You are a good repeat customer :) - Ling
---

Customer Letter: 1482 / 1522
Gillian says...

Hi Ling, I looked at many lease car web sites for the best deals. LingsCars was the best for my new Ford Fiesta. I love it, after all the paperwork was done a new Fiesta was on my drive - that easy. My husband was not sure about the colour (pink) but I love it, I love it. Thank you. It was delivered at the time arranged no problems. Thank you.

Gillian

Editor Note: Hahahaha, the pink colour (actually the really great Hot Magenta) will mean you keep your husband out of the car. It changes colour in sunlight! Great letter, thanks so much for being a super customer, Gillian. - Ling
---

Customer Letter: 1472 / 1522
Lisa says...

Excellent service, communication was outstanding always knew exact status of delivery process. Excellent delivery of my new Qashqai.

Lisa

Editor Note: Hey, hey, and you are an accountant, Lisa. That means you will take time to find the very best financial option for your car. So, I am so pleased you chose me :) Thanks for being a great customer and enjoy that bloody Qashqai :) - Ling
---

Customer Letter: 1465 / 1522
Carmel says...

Ling and her team were very helpful and efficient. I bought a Mercedes which I thought would be much scarier than it was on the internet. I would use Ling again.

Carmel

Editor Note: Now THIS is a scary Mercedes:




Hahahaha! But you just had a C-Class, not a Monster Merc :) Glad it was lovely for you. Internet is far safer than real-life, actually. - Ling
---

Customer Letter: 1456 / 1522
Nicholas says...

Ling's service was first rate. The car was delivered on time and I was kept informed at all stages. This is not the first car I have leased and your service was far superior to the other company's. Nice noodles!!! Average dealer service, car was not clean inside on delivery.

Nicholas

Editor Note: I screamed at the damn dealer who did not clean the car properly. They are complete idiots. Sorry. Apart from that, the rest of the comments make me happy, thanks. Hope you love the Hyundai i30. These are underrated cars! - Ling
---

Customer Letter: 1450 / 1522
Lee says...

Excellent service from Ling and her team. There is no lease company out there that has got their business right like Ling. I recommend anyone after a lease this is the place to contact. Thanks very much I'll be back soon. Excellent delivery - on time. Service was good. I have no complaints about the whole process.

Lee

Editor Note: Sciroccos are great cars! So happy you had excellent service. As you are in the car trade, I appreciate your business and that you find my prices the cheapest. Enjoy the sporty VW! - Ling
---

Customer Letter: 1447 / 1522
Caroline says...

The service, understanding and knowledge LINGsCARS offer their clients is top notch. From visiting the website to taking delivery of my new Nissan Qashqai, my experience was a great one. Just really easy, extremely efficient and very helpful, truly unique, I would say and fun.

The website is fantastic. It was brilliant and made my life much easier, being able to share documents and progress with my husband who was thousands of miles away. I've tried hard to think of areas you could improve or any constructive criticism but I really can't think of any at all. Keep up the great work, I recommend you to everyone!

Delivery excellent and a very nice, helpful, considerate delivery man.

Caroline

Editor Note: Caroline, well, thanks. Read David's letter (below) about his Audi and you will see part of the delivery service is down to the manufacturer. Even so, it is a very kind letter you write, thanks. Super customer and we had a super chat online. I particularly like the fact that your husband could join in from abroad on LINGO. No other leasing company (or UK car sales company or dealer) enables this, and I take advantage of it myself by doing tons of work at Christmas, from my mum and dad's house in China. Great, eh? Glad you are so happy with the process and the Qashqai! - Ling
---

Customer Letter: 1437 / 1522
Richard says...
Service from Ling was always very good. Staff were courteous, the only downside was the delivery slipping, however I can say that Ling did everything possible, where the dealer fell down. The continuous slipping of dates for my A3 made it very difficult to sell my old car etc. Would have expected a hire car.

Richard

Editor Note: Well, it was not the dealer, Ric, it was Audi in Germany. Frankly the UK dealers are blameless in this. There has been such a demand for A3s (and TTs and Golfs), the factories could not cope - and with the strong Euro, UK build slots were diverted to European slots to maximise profits for Audi. This was very annoying and has affected most Audi customers all over the UK (retail customers and my customers alike). You are not the only one to be annoyed, every Audi dealer in the UK has been pulling their hair out. Reason no hire car was possible is that Audi did not give any support to the dealers, hence everyone was out of pocket (due to cashflow). Grrrr. What else can I say, except - bloody Germans! Glad you differentiate between my service, and Audi's service. Thanks :) - Ling
---

Customer Letter: 1431 / 1522
Victoria says...

Ling, thank you for an excellent efficient service. The whole process of getting my new Jeep Wrangler was fantastic. Well done. Excellent delivery.

Victoria

Editor Note: What a car, Vicky! What a price! This is a hell of a lot of car for the price of a posh Fiesta! A 2.8 TD engine, top of the range Sahara Unlimited and how butch are those wheels? You could be in California :) Enjoy! - Ling
---

Customer Letter: 1429 / 1522
Tamar says...

The whole process from start to finish has been super professional with added crazy humour! I have thoroughly enjoyed and appreciated your quick and witty management and responses. Far more exciting than the usual stuffy and serious protocol most companies use. It should be exciting getting a new car and it was! Thanks to you! Although a delayed delivery, very good so far!

Tamar

Editor Note: I looked at this, and the delivery was delayed due to nits at Lombard/RBS who managed to suddenly decide to pull out of the market and who delayed the paperwork to allow the supplier to release the car for delivery. Typical. The RBS are entirely hopeless lately. Pity all their Jam Jar customers who got left in the lurch. But... despite that, you seem 100% happy, Tae! How good is that! You have a super car (Grande Punto Sporting), super fast model, super cheap price. Great. - Ling
---

Customer Letter: 1410 / 1522
Kevan says...

Ling's as mad as a box of frogs but gets the job done! This is the second time I have used her service and it was very smooth, always kept informed by her excellent LINGO online communication system and have recommended her service to my clients. Only negative is I didn't like some of the sweets she sent LOL! Excellent delivery of my new Citroen C5.

Kevan

Editor Note: Kevan, I have never seen a box of frogs, but boiled in chilli oil or barbecued, frogs are very delicious animals. You are a great multiple renting customer and I look forward to seeing you back AGAIN in a couple of years! Enjoy the C5! LOL indeed... the sweets are collectors items, not designed to be eaten, nit! Hahaha! - Ling
---

Customer Letter: 1402 / 1522
Matthew says...

Ling why don't you leave a bag of dog poo on the big companies door step and set it on fire so when they stamp it out they get dog muck on their shoe! YOU ROCK!!!!

Good delivery of my Scirocco, very good and polite.

Matthew

Editor Note: Hahaha! That may be going a bit too far, even from me. Many of the big companies actually resemble a bag of dog poo, how did you know this? Even so, we had a great time, Matt, and I am glad you seem to love the Scirocco. As a heating and ventilation engineer, I have to say you blew hot and cold. Hahaha! :) Hope the Scirocco aircon works, eh? - Ling
---

Customer Letter: 1399 / 1522
Nicholas says...

Excellent website and generally seem to have the best prices- even when sourcing something not on the standard list – beat all the other quotes I had. LINGO is a fantastic way of keeping in touch, everything in one place. Staff very friendly. I have no complaints at all – why use one of those miserable other leasing companies?

Excellent delivery, excellent service - clean car, on time etc. Showed me all the controls. And fitted mats!!

Nicholas

Editor Note: Hahaha, exactly, all the rest are miserable buggers, eh? We had great fun and as you are an IT manager for a major bank I appreciate the comments about my secure LINGO system :) Enjoy the VERY fast 210bhp Golf, mind the speed cameras! The postman even ripped your letter, it was sent so fast... or was that you? - Ling
---

Customer Letter: 1397 / 1522
Prem says...

Got the car with no hassle, with a progress report on the internet either via e-mail or logging onto my details on the Ling website. Ling is great and she does not mess around, straight to the point, what you see is what you get. If you want a no nonsense deal with clear pricing then Ling is the only person you need to contact.

Good delivery, the delivery man took the time to explain the Citroen C2.

Prem

Editor Note: Prem, you have the longest name of any customer I have ever had: "Prem Earth Pal Singh Kora". How fantastic! You were brilliant, funny and a delight to chat to. I love having so many bloody foreigners to deal with, it is like the United Nations here sometimes :) Hahaha, I think everyone except Chinese is a bloody foreigner! Go drive the car, a very cheap bargain, this C2 costs less than a budget pizza buy one get one free at Dominos. Good choice! Thanks for letter. - Ling
---

Customer Letter: 1383 / 1522
Dan says...
We just got our third car (in 3 years), an Audi A3, from Ling, all have been without problems. Even though it's internet-based and we have never met, we feel we are dealing with a person, we know that person is contactable, and we know that person cares about US. Highly recommended, like service used to be. Excellent delivery from Ling and the dealer, they do exactly what it says on the tin!

Dan

Editor Note: Dan, you are super-excellent repeating customer and also a telecommunications IT specialist. Of course I care about you :) So I am glad you love my systems and service. I am very pleased with your letter. Looking forward to number 4 car! - Ling
---

Customer Letter: 1380 / 1522
Dominic says...
Fast, friendly personal service. Any questions answered promptly. Definitely use Ling again. Good delivery and good correspondence with details of contract.

Dominic

Editor Note: Super duper, Dom. I withhold your address as you work in prison service, I don't want you getting your prisoner's mates knocking on your door. So pleased you are happy chappy with the new Citroen C3 Picasso! - Ling
---

Customer Letter: 1378 / 1522
Stuart says...

The car was delivered this morning at 1045. It had been driven from Chester and was showing 210 miles when I took possession and documented on the delivery note. Although it was rain splattered it was generally clean with only one very very minor mark on the front offside wing which is not worth sorting.

I have to say that this has been a painless and stress free exercise for my first venture into leasing. This has been because your website is most informative though 'wacky' (which helps). The constant exchange of information in the Lingo area has answered all my questions honestly and promptly.

I don't really see how the process could be made any easier.

Thank you for making the process simple and easy. I will have no hesitation in recommending your services to family, friends and indeed anybody who speaks to me about leasing a vehicle. At this moment in time I look forward to the next vehicle we lease through you. Thank you again.

Stuart

Editor Note: Wow! What a great letter from you Stu, you are brilliant for writing that! At first I thought you were giving me a statement for the court! It is lovely to be pain and stress-free, maybe I should rename my business Radox Leasing :) Go and have a drive and tell me what you think. These Fiestas are great cars! I withhold your address for security as you are a bobby and I don't want those pesky criminals annoying you. - Ling
---

Customer Letter: 1374 / 1522
Martin says...
Ling's service is fun, productive, fast reliable and friendly. Have used before and will no doubt use again! Good delivery!

Martin

Editor Note: Yep, this is the second Picasso (first was Xsara Picasso, this is later C3 Picasso) you have had from me. I love returning customers. I really hope to see you again in another three years, martin. You are great customer, and as a company MD, I really appreciate your comments :) - Ling
---

Customer Letter: 1370 / 1522
Rebecca says...

What an absolutely fantastic service. Fun and relaxed throughout and thoroughly informative. Really prompt responses and processed application very quickly. Would recommend Ling and this service to anyone and have done several times since receiving the car. Thank you so much! Excellent delivery.

Rebecca

Editor Note: No, no, thank YOU, Becky! You have a fantastic Astra SRi fast-as-hell Sporthatch now to pose around in. As you are in a very sensitive job, due to terrorist threat, I withhold your address. Hope you enjoy the car. Thanks for lovely letter! - Ling
---

Customer Letter: 1367 / 1522
Jacqueline says...

I would like to thank you for a stress free time organising a new lease car. Your website is a bit mad! But your LINGO message system is excellent and you respond very quickly to every message. You also don't charge a fee (unlike the previous company I used) - How do you do it? Delivery was when they said, but the expected date was nearly a month earlier.

Jacqueline

Editor Note: Very easily! Those fees are a complete rip-off and the companies who charge them are just raking in extra profit at the customer's expense. You have a lovely new Mini Cooper. The delivery was affected by the factory shutdown at Mini, due to the credit crunch - BMW chose to save money by suspending production. Not a lot I could do about that, sorry. If they don't build them, I can't deliver them. Dealer was just as frustrated as you and me. However, you have your car at last and it's fantastic. I really like those fast Minis. - Ling
---

Customer Letter: 1363 / 1522
Donna says...
Disappointed in time taken for my car to arrive from date ordered, then very shocked to receive wrong vehicle from Audi and felt so let down. Once car ordered again and delivered this time was eventually happy.

Donna

Editor Note: Well, what a mistake by Audi! They built you the wrong car, a 5-door, not a 3-door. Let me just explain for anyone reading this... some mistakes do happen, even by Audi. The dealer immediately gave you a nice loan car (you do not mention this) and gave you free insurance until your correct car arrived. So, not a complete disaster as you got a free car for quite a period while the new one was being built. However, I agree should not have happened. The length of time Audi take is simply due to demand and is the same wherever you order a car from. Anyway, Donna, you now have your perfect correct car and I hope it gives you a very good few years of motoring. I think it is fair to say that Audi and the dealer sorted the stupid mistake out well and you actually benefited (even though you had to go through a small emotional trauma at the start). I did kick the dealer and Audi... but in the end I was pleased how they handled it, taking full responsibility. - Ling
---
Search my letters page!

| | | |
| --- | --- | --- |
| From your area... | ...or from people... | ...or about a specific car! |
| | | |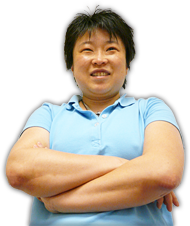 Online Service
Response Times
Quote > Proposal > Order > Delivery
83 CLIENTS IN 'PROPOSAL'
...LING REPLIES IN:
HRS : MINUTES sec
121 CLIENTS IN 'ORDER'
...LING REPLIES IN:
HRS : MINUTES sec
Customers use my secure LINGO management system.
Response times above based on last 4 hour period between
9am - 6pm, Mon to Fri -Ling

No Waiting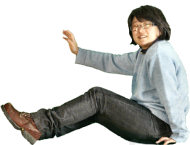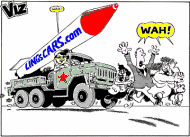 I am the Viz UK business ambassador!
Post me Ferrero-Rochers! Yum Yum!
Unlike most other internet car leasing sites, I publish all my contact information openly!
...so, you know who I am - Ling
THE UK's FAVOURITE
CAR LEASING WEBSITE!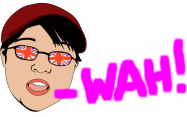 Boss: Ling Valentine MSc IoD
15 Riverside Studios
Newcastle Business Park
Newcastle upon Tyne, NE4 7YL
Tel 0191 460 9444
[email protected]
I prefer email to phone - Ling
VAT No: 866 0241 30
Co Reg No: 6178634
Consumer Credit Licence: 663330
Data Protection No: Z1098490
Best Before: 17/08/2007