CUSTOMER LETTERS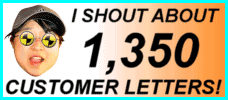 1524 LETTERS!
More customer letters than any other car sales site IN THE WHOLE WORLD! - Ling
Search my letters page!

| | | |
| --- | --- | --- |
| From your area... | ...or from people... | ...or about a specific car! |
| | | |

Customer Letter: 1537 / 1524
Dean says...

Ling made everything so easy for me, with outstanding, excellent service all round. Everything went smoothly and we received our new car within 4 weeks. We shopped around a lot for the best deals, and Ling by far came out with the best deal and cheapest price. Received the Mazda 6 on time in person from an excellent dealer.

Dean Wells

Editor Note: Dean, great letter, thanks. Really appreciate the kind comments, from the ancient Roman settlement of Wallsend. I thank the dealer . Enjoy the Mazda! - Ling
---

Customer Letter: 1533 / 1524
Cristopher says...

An excellent service for my new Mercedes C Class, very fast, friendly and efficient. Thank you very much!! Dealer was excellent – It was a pleasure.

Cristopher Beattie

Editor Note: Great news, Cris. I like fast, friendly and efficient. Hard to beat that, especially as the car was very cheap. :) Mercs rock, eh? - Ling
---

Customer Letter: 1532 / 1524
David says...

Dealing with Ling is a pleasure, her staff are friendly and informative, which coupled with the website actually makes replacing your car a fun experience. Thanks Ling, love the Fiesta by the way.

David Gallon

Editor Note: Hmmm, I must beat my staff up more, if they have that much time to be friendly, hahaha. Glad you had fun, everyone with these new Fiestas, loves them. You are local to me, in Gateshead - on the same trading estate in fact! Great, eh? Acapulco of the North. - Ling
---

Customer Letter: 1524 / 1524
Brian says...

Ling, it was a pleasure to deal with your company from start to finish. Every query and question was dealt with promptly. I was made to feel like I was your "only" customer such was the personal nature of your service. Dealer Service – Excellent – Very prompt and efficient.

Brian Roffe

Editor Note: Brian, but you were my only customer, it was a quiet week, hahahahaha! I do treat everyone individually, I find it much more enjoyable. Mazda 3 is a great car, low-profile, but very good. Thanks for your communication, you were very good to deal with, that helps. - Ling
---

Customer Letter: 1512 / 1524
Sydney says...

Thanks Ling; absolutely fab service from start to finish. Staff were brill, always helpful and friendly couldn't have asked for a better first experience. Would recommend you without a doubt and have been telling everyone how impressed I was. Dealer Service – Excellent – Prompt on time and exceptional with my new Renault Megane Coupe.

Sydney Fraser

Editor Note: What another lovely letter. The supplier will appreciate getting a copy - I have forwarded it. You are pretty local to me, so possibly I will see you buzzing around in your Megane. Cool cars, these. Thanks for being lovely customer, Syd! - Ling
---

Customer Letter: 1489 / 1524
Andrew says...

I simply cannot believe how easy leasing a car has been. In fact the most difficult part of the whole process was actually choosing a car that I wanted. There was so much choice!

I have never leased a car before and was rather pessimistic about leasing as I have always owned my car. One visit to LingsCars.com totally changed my mind as it listed all the costs, how it all worked and instant access to a member of staff who also were brilliant when I asked questions.

I am very happy with my new Qashqai and is the best decision I have ever made regarding cars as especially in this snowy weather the car is brilliant.

I can't ever see myself buying a car again; I just don't see the point. Especially with what Ling is offering. The customer service on the website is literally phenomenal and you know exactly where you stand all the time.

Thanks very much Ling.

Dealer Service – EXCELLENT, brilliant service. Thank you!

Andrew Appleyard

Editor Note: What a long letter, lovely! You are a Programme Executive with the Prince's Trust, so you are an expert in excellence. I appreciate your comments. Thanks for that PHENOMENAL word, love it. Enjoy the bloody nice Qashqai, hope Charlie is impressed when he sees it! - Ling
---

Customer Letter: 1486 / 1524
Susan says...

From the very beginning I received nothing but excellent service. I would say that LingsCars are very professional organised and approachable – no one else can touch Ling for her deals. She is also however quite crazy!!

As the car I wanted (Scirocco) was an automatic and particular colour, it had to be factory order and the wait was approx 4 months. However, I was kept informed of the progress all the way – many times I received e-mails just checking in and wishing me a good weekend etc. I would log into the website just for a laugh and to share it with colleagues at work – MAD!

I still get immense pleasure from just getting in the car and I don't think, especially as this is a second car for us, that I could have afforded to buy it with this spec. I will definitely be using LingsCars again when this lease is up. However, Love the car so much – don't want to think that far ahead.

Excellent dealer, car was clean, delivered when advised and very courteous service.

Susan Hobson

Editor Note: Woooo Hooo. It is great to read this stuff! Always difficult when a bespoke car is such a long lead time, but this is why I have LINGO, so the wait is painless. Progress is always passed on, even if bad news. But your car was all GOOD NEWS, Susan. Thanks so much for the business. Hope you have lovely time in the fast Scirocco! - Ling
---

Customer Letter: 1484 / 1524
Brian says...

If I knew then what I know now I would have contract hired a car from Ling years ago, its so easy and cheap! No messing about, no hard sell and a great service. From asking for a quote to having my C5 delivered to my door it couldn't have been simpler. Delivery is free and prompt. Finance was quick and information accurate.

Brian Nelson

Editor Note: Hahaha, well, it has taken me years to get to this stage... but really you had a very successful time getting a car. The C5 is lovely car. Plus, you got Sat Nav! So you won't get lost around County Durham. Thanks for being great customer, Brian! - Ling
---

Customer Letter: 1481 / 1524
Marie says...

Would highly recommend LingsCars. No other dealer/ lease company could match the great deal I got from Ling. Easy, easy, easy process thanks to the Lingo website. All my questions were answered within minutes! Friendly/ funny staff – had many laughs along the way. In other words, EXCELLENT customer service. Many freebies – mainly Chinese polos! Remember confusions say "too many Chinese polos mean many trips to dentist" :o)

Marie Culley

Editor Note: Hahahah, good job you are not a dentist, Marie. You are local to me in Gateshead, you live less than 1 mile away, so I will see you around and about in the Qashqai... and the car is made only 5 miles from us both, too! Thanks for super letter! - Ling
---

Customer Letter: 1464 / 1524
Gary says...

Good service. Very Happy. Good dealer service, nice guy.

Gary Bone

Editor Note: WoW! Gary, you live about 500m from me, amazing, and from the best music pub in the UK - the Three Tuns! So, I will definitely see you flashing around in your new C5 Tourer. These are great cars, so comfortable. Glad everything went well! - Ling
---

Customer Letter: 1460 / 1524
Rajiv says...

Apart from the long delivery time for the Aygo and the delivery of the vehicle to the wrong address, I cannot fault he excellent service you and your team provide. Good dealer, but... Oops!! Delivered car to the wrong address, but then brought the car to the correct address the same day.

Rajiv Menezes

Editor Note: Aaaagh, I pull my hair out at these damn car dealers, why can't they get it right? The Aygos are simply in demand and there is not much stock. We had to wait for a car to be built. Glad you like the service, Rajiv. I withhold your address, because you are a doctor - to avoid druggy idiots attacking you. - Ling
---

Customer Letter: 1457 / 1524
Allen says...
Ling, I have been delighted with the service from LingsCars and as well as being an easy way of leasing a car it is done in a fun and wacky way! Keep up the good work. Good delivery of my Audi A4.

Allen Jones

Editor Note: Allen, thanks. Another Audi bites the dust :) Glad you enjoyed the process, it's great that you send me this lovely letter! Cheers, mate! You are quite local to me too, maybe I see you around? - Ling
---

Customer Letter: 1442 / 1524
Jonathon says...

Words to describe LINGsCARS.com:- Personal, efficient, friendly, professional, fun.

My car/deal- I am delighted with my car and feel that I have got a good value for money deal. Score for LINGsCARS.com = 10/10

Very happy customer! Suggestions for improvement- although the car was delivered with a couple of weeks of signing the docs, things did go a little quiet. Try to keep in touch to reassure that car is coming. Excellent delivery, the delivery driver was very courteous.

Jonathon Malton

Editor Note: Whoa! Looks like I did not communicate well enough on delivery. I take massive note and improve this, Jon. However, checking, between the time you received the documents and delivery, I had 12 messages to you on LINGO, but I admit there were 6 days while we waited for the delivery to take place when you had no updates. So, I have changed procedures and my system will now not let more than 3 days pass without an update. I appreciate that feedback, thanks. So pleased you still give me 10/10!

Apart from this, you are a chai expert with Ringtons, so I had loads of tea advice along the way :) Hope you enjoy the C5 immensely. Super customer, great fun! - Ling
---

Customer Letter: 1439 / 1524
Dr says...

It's been a really good experience for me as it was the first time I had taken a car on lease and definitely will go for it again through Ling. Service was prompt and excellent. Have already promoted and recommended LINGsCARS to a couple of friends. Excellent delivery, the Fiesta was brought on time as promised.

Dr Punekar

Editor Note: Samad, thanks so much for the letter. You are a doctor very close to me, so: I hope I never have to meet you, hahaha! If I do, I hope your service is as good as mine and you keep me alive. Really pleased you are happy. I withhold your address as doctors can be targetted by druggie idiots. Enjoy the Fiesta! - Ling
---

Customer Letter: 1427 / 1524
Helen says...

This is the second car that we have leased via Ling and it's well worth it for the Chinese money and dubious sweets she packs in her letters. Fantastic service, foolproof step by step guides throughout the process and a laugh along the way too. And the new Honda CRV is fantastic! Excellent delivery. Fantastic! Arrived at 8.30 am- Perfect!

Helen Thomson

Editor Note: Wow! What a letter!!! :) I think you are happy bunny, Helen. Lovely to deal with you and so pleased you like the terrible sweets :) I bet the CRV has been great in the 2010 snow we have been having. Lovely car, to a lovely customer, in a lovely part of the UK! - Ling
---

Customer Letter: 1425 / 1524
Sarah says...

Found LINGsCARS after recommendation from family and expected the service to be compromised because the price of my new Peugeot 308 was so much lower than anywhere else I had looked. This wasn't the case and I couldn't have been treated any better - despite the remote location of my house. I would and have recommended Ling to everyone I know.

Sarah Jarrett

Editor Note: Hahahaha, price of the car has nothing to do with service, Sarah. I treat all customers the same, from Matiz to BMW M3. No difference to me. I generate the lowest prices possible, and demand top service from suppliers. Lovely letter from wild and windy (and wet) Cumbria, thanks so much! - Ling
---

Customer Letter: 1400 / 1524
David says...

This is the first time I've used contract hire to get a car and I must say that the experience of using LingsCars has been excellent from start to finish. The communication has been superb throughout and by far the best for any product that I've purchased recently.

I think your Lingo system is great and really lets people feel a lot more in control of things. Other companies (not just those in the car leasing business) could learn a lot from this. I have already recommended LingsCars to friends and would have no hesitation in using you again. Good delivery, car arrived not quite agreed time, but otherwise great.

David Groark

Editor Note: Dave, thanks so much :) As this was a VW Scirocco, it was subject to a small delay as the production was overbooked at the factory and VW struggled to cope, but... you have one of the best selling cars of 2009, and so cheap. Hope you love it. Thanks for kind comments. Great customer. Funny name though, I still can't say it. :) - Ling
---

Customer Letter: 1393 / 1524
David says...

Leasing a car from LingsCars was the easiest and quickest way I have ever had. Top class secure system and update information given every day. Would not go anywhere else for my cars! Spot on delivery with a friendly service.

David Peareth

Editor Note: Peas, you are a skilled gardener with local council, so I went on Google Earth to show a pic of the very flower beds you maintain. In summer they are stunning:


Good eh? Glad you love my service and the Fiesta. See you around, in Gateshead! - Ling
---

Customer Letter: 1369 / 1524
John says...
Hi Ling, thanks for the great service during the whole process. Car arrived two days earlier than planned. Loved the crack during the emails, the best thing was the sweets sent in the post, ta. Excellent services Ling, who needs a Dragon? Good service and good communication from the dealer during delivery, too.

John Wardropper

Editor Note: Hey, you are easily pleased if the best thing about getting a new Audi A3 are some rancid Chinese sweets! :) I choose the worst ones, especially! Hahahaha. Have a super time in your new A3 Sport. You are quite close to me, in Seaham, maybe see you around? - Ling
---

Customer Letter: 1355 / 1524
Jayne says...

First car I have leased. I found the service very professional, Ling is great to deal with, great sense of humour!! The website and secure LINGO system for communication is "Boss"!! Cannot speak highly enough! Good delivery of my new C5.

Jayne Wilson

Editor Note: Jayne, you are Op Manager for a company in Carlisle and I am so happy to get good reports like this from someone who deals with day-to-day operations. It means I am doing something right!!! Have a great time in the C5, and welcome to the world of leasing! - Ling
---

Customer Letter: 1353 / 1524
Karen says...
Yet again I have had fantastic service from Ling. My Audi A3 is absolutely great and it came on time. Delivered by a really helpful man. Everything done really efficiently.

Karen Hynes

Editor Note: Karen, well... I am pleased you are so happy for a second time with another car. I'm sure you are happy with the A3, a lovely car! I look forward to calling in for free drink when I am in Darlington (not too far from me). - Ling
---

Customer Letter: 1346 / 1524
Nina says...

The service was fantastic, it was so fast and efficient. I love my new car and will be looking for a new deal as soon as my current agreement expires. Good delivery of my Peugeot 107, very pleasant and on time.

Nina Sexton

Editor Note: That is excellent, Nina! So happy you are so happy. You are not far from my office so I may see you driving around. It's lovely that you say you will be back. Please enjoy the 107! - Ling
---

Customer Letter: 1327 / 1524
Susan says...

I'm thrilled with my new Ford Fiesta! Ling made the process idiot proof, was professional and even when there was a glitch to resolve after the delivery inspection, this was done with a sense of urgency and no-nonsense. Thanks Ling, we're recommending you to all our friends and family. Delivery was poor, but the dealer's effort to resolve things was excellent!

Susan Sehzade-Cosway

Editor Note: OK, for the benefit of people reading this I will detail: On delivery, Sue noticed the airbag warning light had come on. There were also some other things - there were a couple of stone chips and the car was dirty (a wet day). The dealer immediately, personally went to sort this stuff out. Sue then sent me a message: "Really appreciate your swift response and push to resolve the prob with the car. 'Neil' just called and has assured me that surplus mileage will be reimbursed by cheque, and he is coming personally to collect my car leaving me with his until mine is back with me. He was extremely apologetic and very reluctant to send the car to our local Ford dealership given their shoddy response to me earlier today. The car is booked into his service dept first thing tomorrow and he has let them know he wants a 'diagnosis' by 10am."

(Then Sue sent another message)...

"Neil called me about an hour ago to confirm that it was a tiny problem of a connector not having been connected properly (under the seat for the airbag) by the manufacturer. Such a relief and finding my excitement rising again at getting my new and perfect car :o). I can't thank you enough for your superb customer service and personal attention in this matter. As I stated previously, the glitch with the warning light was a Ford problem and we cannot fault your handling of this matter. You have been superb! We also feel that Neil went the whole extra mile too in his handling of this issue and will be conveying this to his manager (s) if you would be so kind to supply us with their name(s) and contact address. Needless to say we will recommend you to as many people as will listen!"

(Then a bit later)...

"Just to confirm, the car was delivered by Neil about an hour and a half ago. Everything is in order and very pleased with it."

All in all excellent dealer response, I agree! Glad you love the car, Sue, and thanks so much for all comments. Other customers will appreciate to read this. Well done to Neil at the dealer! - Ling
---

Customer Letter: 1320 / 1524
Jayne says...

This was the first time I have had a car on contract hire and I was surprised how easy it was. I believe a lot of it was down to you. I can recommend you to anyone and have already done so. Many thanks. Good delivery. The CD installation let the dealer down, after 3 weeks I still don't have it fitted.

Jayne Wilson

Editor Note: Well, for the record, the supplier (today) said: "The company we use for CD players has let us down. He promised he could supply and fit the correct CD player but now he is saying he cannot and not phoning any of us back. Our parts department is ordering one from the factory which we will then go up and fit. I will give Mrs Wilson a call with an update. I did call Mr Wilson yesterday and explained what we were doing.". However, I am annoyed that it has to take this long for action, and the supplying Citroen dealer must take responsibility at an earlier stage. The dealer has been kicked. It is so important to give customers good service and it is always finance companies and dealers who let the side down. Soon, you will be able to blast out your CDs, Jayne! :) I must say, you do have a CD player in your car, just not the CD changer system. I would not allow you to have NO music :) Apart from that, thanks so much for the comments about my service. - Ling
---

Customer Letter: 1314 / 1524
Kevin says...

Excellent service from start to finish. The web login is fantastic and an easy way to keep track of progress. Ling's replies are almost instant as well! Absolutely chuffed to bits with the price, the service, the car (Ford Fiesta 1.6 TDCi Zetec S) - any chance of some mats?

Kevin Royal

Editor Note: I withhold your address as you have a sensitive public service job. Yes, I will send some mats :) Special ones with my head on them so you can kick it with your feet, hahaha! I try to reply as fast as possible, average reply time is often less than 5 minutes, normally around 10 minutes (I need time to find the answers you want!). Glad you like the LINGO web management. Enjoy the Fiesta! - Ling
---
Search my letters page!

| | | |
| --- | --- | --- |
| From your area... | ...or from people... | ...or about a specific car! |
| | | |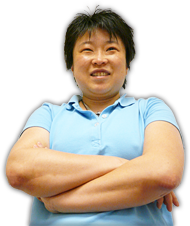 Online Service
Response Times
Quote > Proposal > Order > Delivery
75 CLIENTS IN 'PROPOSAL'
...LING REPLIES IN:
HRS : MINUTES sec
141 CLIENTS IN 'ORDER'
...LING REPLIES IN:
HRS : MINUTES sec
Customers use my secure LINGO management system.
Response times above based on last 4 hour period between
9am - 6pm, Mon to Fri -Ling

No Waiting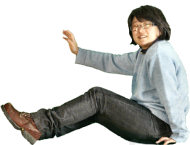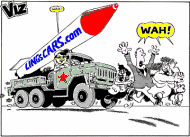 I am the Viz UK business ambassador!
Post me Ferrero-Rochers! Yum Yum!
Unlike most other internet car leasing sites, I publish all my contact information openly!
...so, you know who I am - Ling
THE UK's FAVOURITE
CAR LEASING WEBSITE!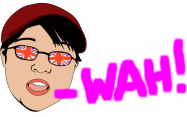 Boss: Ling Valentine MSc IoD
LING World Headquarters
Vance Business Park
Gateshead, NE11 9NE
Tel 0191 460 9444
Fax 0870 486 1130
sales@LINGsCARS.com
I prefer email to phone - Ling
VAT No: 866 0241 30
Co Reg No: 6178634
Consumer Credit Licence: 663330
Data Protection No: Z1098490
Best Before: 17/08/2007