CUSTOMER LETTERS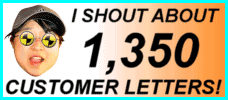 1523 LETTERS!
More customer letters than any other car sales site IN THE WHOLE WORLD! - Ling
You are viewing page 1 of 1 - go to page:
Search my letters page!

| | | |
| --- | --- | --- |
| From your area... | ...or from people... | ...or about a specific car! |
| | | |

Customer Letter: 1377 / 1523
Antony says...
Ling, fantastic service all round, super communication, humour throughout! You made it a doddle to lease from you and your dedicated, reliable team. Will definitely be returning, the new A3 is fantastic, great value! Thanks again Ling and team! Regards a happy customer.

Antony Byrne

Editor Note: ...except you have a problem with the AirCon! Car is getting hotter when you switch it on. This will be fixed, pronto, for you. Good job this summer is so bad :) Apart from that (you don't even mention it), you seem very happy! Thanks for comments. "Doddle" is good I guess (even though I have no idea what "doddle" is :). I withhold address as you are in sensitive employment for terrorist targeting. Bloody AlQaida! They are pain in ass! - Ling
---

Customer Letter: 1204 / 1523
Peter says...

Thanks for providing our new car. When we first stumbled upon your site I was really worried that you were mental. After dealing with you, I now know you are TRULY mental! We will defo be using you again and can't believe we have not found you sooner. Well done and I hope you have a successful business and can afford a real nuclear missile one day. Delivery of my C-Crosser was good.

Peter Gilgan

Editor Note: Why do I find all the mental customers in the UK? You were a very funny onion to deal with, Pete. You live in Whitby. I do like to visit that place and have the fish and chips. Hope they have cleared all the overflow shit from the streets for my next visit. Thanks for being a fun customer, these are only cars - not life or death unless you get run over by one, eh? :) - Ling
---

Customer Letter: 1171 / 1523
Leah says...

Great service and enjoying my new Astra. I have recommended your company to a number of colleagues at work because you made leasing easy. Arrived on time and friendly delivery man.

Leah Swain

Editor Note: Leah, thanks! These Astras are really popular cars, smotth and fast. You had the SXi model in Star Silver, hope you enjoy! - Ling
---

Customer Letter: 926 / 1523
Martin says...

Ling - The Audi A6 Avant is fantastic - worth the wait!

It was a real pleasure dealing with you, it's often hard to find people who do what they say they will - and with a great sense of humour as a bonus! The communication throughout was excellent - keep it going! Excellent delivery, on time by a nice chap. See you in two years.

Martin Lambert

Editor Note: Wowwwww! Nice letter, from a marketing expert! 100% Proof is a unique blend of pragmatism, creativity and practicality, matured by over 25 years' client and agency experience, to produce results led marketing solutions for the drinks industry (it says on your website). You know what makes your intriguing market tick, Martin, as you work with some of the best known companies and brands to produce exceptional results. You say you are not another fancy agency with massive overheads that are passed on to clients – you say you operate with the minimum of overhead to ensure that the value is in the service we provide, not the offices you sit in or the cars you drive. And the Audi is proof of that (100% proof, hehehe) as it was C-H-E-A-P :) So I am especially pleased by your comments. How many Bacardi Breezers can you get in an Audi A6 Avant? :)


- Ling
---

Customer Letter: 853 / 1523
Gillian says...

A brilliant way to "buy" a car. Ling made the whole thing easy, with prompt replies to my emails. When the paperwork arrived, it was so easy as everything was marked where to sign and what to keep and what to return. I will definitely do this again. My new Citroen C2 arrived at the arranged time, excellent delivery.

Gillian Wright

Editor Note: Let me tell you about Pig Management (hehehe). I have an interest, as Char Sui is a delicious food. The Checkmate system allows only those sows that are absolutely ready for service to be selected for A1. This means that the pig stockmen spend their time inseminating rather than walking sows around. This sounds like fun. Success is demonstrated by the current Checkmate conception rate, which is 87.8 per cent with 12.01 piglets born per litter and 11.23 born alive. When visiting a potential customer for the first time, Checkmate will try to understand what they are hoping to achieve and how the business was set up. In other words, they look critically at the physical and financial records as a business rather than someone just keeping pigs. If a plan is not already in place then a plan for achieving X amount of kilos of meat (as keeping pigs is really a meat business) then one will be agreed with the owner, or if they do have a plan, then a strategy will be put in place to achieve what may need correcting. OIn this basis, I am so pleasd to be able to supply a car to Gillian at Checkmate, the pig experts. Mmmmmm, my mouth is watering thinking on my next piggy meal! - Ling
---

Customer Letter: 761 / 1523
Melanie says...

Very quick and helpful, thanks Ling!

Melanie England

Editor Note: Mel, hehehehe, your letter is short because you are bloody repeating customer, and we have said all this stuff before :) This is second car you have had from me; hope you enjoy it with the leather, aircon etc etc. - Ling
---

Customer Letter: 688 / 1523
Dean says...

Ling is great, Ling is cool, Ling gets the job done.

Citroen C4 Hatch was delivered on time, right colour (phew - Ling), no hassle. This is the 4th car we have had from Ling. LINGsCARS is the best! Delivery good, little to do, car arrived on time when it was supposed to.

Dean Thompson

Editor Note: Dean, well, I am amazed the delivery was on time... I am told Bridlington is the UK equivalent of North Korea for remoteness :). So glad you are happy again, look forward to the next, and the next! I give you hyperlink. - Ling
---

Customer Letter: 565 / 1523
David says...

Thanks again, Ling. Everything was so simple. All my expectations have been realised. The car is great and your service is efficient and spot-on.

David Ball

Editor Note: David, you run a coffee shop in York, so you know all about the service industry. I am so pleased when someone in a trade like yours says nice things, because you realise how had it is to be consistently good! But anyway, apart from the fact that you spend all day serving bloody Japanese tourists right in the center of York by the river, hope the Zafira does a great job for you as a van, a minibus and as a private family car. Even though it is impossible to drive cars in York, hehehe - Ling
---

Customer Letter: 487 / 1523
Barry says...

"LINGsCARS.com offers the kind of service we would all like to find, but seldom do. Very good communication, Ling was able to provide the exact model, colour and spec within a very short timescale. I would not hesitate to use your company again and I will recommend to people I know. The delivery of my SAAB 9-3 Convertible was very efficient and polite."

Barry Teasdale

Editor Note: Barry, from start to finish you were so nice to me. I was so pleased you enjoyed getting your SAAB, plus you were great fun to deal with. Hope global warming makes having your roof down a pleasure, at least in the short term. In the long term, you might need to swap into a boat, as York always seems to be flooded! - Ling
---

Customer Letter: 402 / 1523
Melanie says...

"Ling offers what feels like a very personal experience and we knew we were being looked after - not just another number or statistic."

Melanie England

Editor Note: Hey - you have nice new Toyota Rav4, Mel! Brilliant car, eh? Of course, I am so glad you are female as stupid male customers might get wrong impression from you saying it felt like "personal experience". Even then, I should point out that as lesbians are illegal in China, this could be nothing but platonic customer-supplier relationship! Always helps to clear up this issue for daft men, eh? - Ling
---

Customer Letter: 352 / 1523
Christopher says...

"Good on you, Ling! I like your approach to doing business. You certainly stand out in the crowd.

Car order was a little slow and Ling gave me misleading excess mileage figures. However, delivery was bang on time and I got a full tank of diesel, excellent!"

Christopher Parle

Editor Note: Christopher, hmmm. Well... trouble is, if excess mileage changes at the finance company (mabye residual changed or high-mileage return valuation changed?), then it changes. There is little I can do to fix an earlier figure. Sorry. But this is very rare, I always declare everything. I am so pleased you like your new Honda FRV and that the delivery included £50 of free diesel. Others note - free fuel is more exception than rule! - Ling
---

Customer Letter: 212 / 1523
Tony says...

Hi Ling,

Many thanks for supplying the car on the date you stated at the price quoted on your web site.

We have been supplied many cars by larger leasing companies in the past, and we have always been let down on the delivery and specification stated. It is very refreshing to know that what you say happens and that no false promises are made about the delivery date or specification.

My only concern is the advertising Missile on the top of my new car. I went to the local garage to get the missile removed but they only had British, not Chinese spanners. Please can you send some spanners as the MPG is being affected.

Tony Stanley

Editor Note: Ho, ho, ho, damn funny customer thinks HE can do jokes on MY webpage. As reward, I advertise your website Tony, www.buyrightprint.com. Tony can supply 500 full colour business cards, gloss laminated (but no missile) for only £50. Glad you are happy with new Shogun, Tony! - Ling
---

Customer Letter: 197 / 1523
Peter says...

Ling:- we love her. She's a very witty Chinese lady, exceptionally efficient at her job. We have had lots of cars from her.

Peter Boyes

Editor Note: Whoa! Peter is one of my BEST customers. He is also in motor trade so I appreciate comments from someone who should be immune to sales bullshit. Enjoy new Picasso, Peter!! - Ling
---

Customer Letter: 185 / 1523
Peter says...

We love the mad crazy Chinese woman. Nothing is too much for her and her cars are always what she says they will be (unlike others!). Excellent service and great fun as well!

Peter Boyes

Editor Note: Peter! Wow, you are too kind. You have had new Mercedes C class and I am quite jealous. You and brother Martin are long term customers, you must have had 10 cars from me now. Thanks for letter and I will talk to you when you want next car! - Ling
---
Search my letters page!

| | | |
| --- | --- | --- |
| From your area... | ...or from people... | ...or about a specific car! |
| | | |
You are viewing page 1 of 1 - go to page: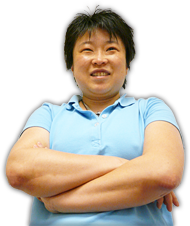 Online Service
Response Times
Quote > Proposal > Order > Delivery
75 CLIENTS IN 'PROPOSAL'
...LING REPLIES IN:
HRS : MINUTES sec
122 CLIENTS IN 'ORDER'
...LING REPLIES IN:
HRS : MINUTES sec
Customers use my secure LINGO management system.
Response times above based on last 4 hour period between
9am - 6pm, Mon to Fri -Ling

No Waiting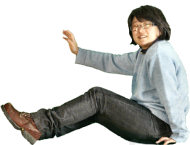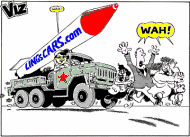 I am the Viz UK business ambassador!
Post me Ferrero-Rochers! Yum Yum!
Unlike most other internet car leasing sites, I publish all my contact information openly!
...so, you know who I am - Ling
THE UK's FAVOURITE
CAR LEASING WEBSITE!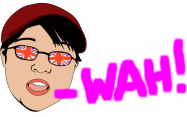 Boss: Ling Valentine MSc IoD
LING World Headquarters
Vance Business Park
Gateshead, NE11 9NE
Tel 0191 460 9444
Fax 0870 486 1130
sales@LINGsCARS.com
I prefer email to phone - Ling
VAT No: 866 0241 30
Co Reg No: 6178634
Consumer Credit Licence: 663330
Data Protection No: Z1098490
Best Before: 17/08/2007