CUSTOMER LETTERS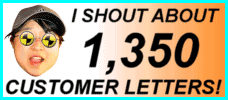 1522 LETTERS!
More customer letters than any other car sales site IN THE WHOLE WORLD! - Ling
You are viewing page 1 of 1 - go to page:
Search my letters page!

| | | |
| --- | --- | --- |
| From your area... | ...or from people... | ...or about a specific car! |
| | | |

Customer Letter: 1383 / 1522
Dan says...
We just got our third car (in 3 years), an Audi A3, from Ling, all have been without problems. Even though it's internet-based and we have never met, we feel we are dealing with a person, we know that person is contactable, and we know that person cares about US. Highly recommended, like service used to be. Excellent delivery from Ling and the dealer, they do exactly what it says on the tin!

Dan

Editor Note: Dan, you are super-excellent repeating customer and also a telecommunications IT specialist. Of course I care about you :) So I am glad you love my systems and service. I am very pleased with your letter. Looking forward to number 4 car! - Ling
---

Customer Letter: 1316 / 1522
Judith says...

Hi Ling! My new Vauxhall Astra Sport Hatch is just fab! I cannot thank you enough for the outstanding service you gave me in obtaining it, from first point of contact to delivery was just over two weeks - amazing! Your style and friendliness made everything so easy, your attention to detail was first class and I enjoyed the sweets! We'll be back in three years and long may you reign.

Judith

Editor Note: You ENJOYED the sweets?????? My God! I really must find some new ones. Hahahaha! Thanks for letter, Jude! - Ling
---

Customer Letter: 1008 / 1522
David says...

Hi Ling, many thanks for all your help with Vera the Volvo, she goes like a dream and throughout the process you have been fantastic! Excellent delivery. Kind regards,

David

Editor Note: David and Lisa, hahahaha, Vera! That is a stupid name for a car. Car should always be male name as they are usually driven by idiots :) I am so pleased you are damn happy with the Volvo, it is a cool sporty car. - Ling
---

Customer Letter: 922 / 1522
Paul says...

Hi Ling!

Many thanks for the excellent service you provided in the course of leasing my car, especially as delivery had to be hastily re-arranged due to ill health. The Vectra is great to drive.

I look forward to using your website for my next renewal. Great delivery, friendly crew, excellent!

Paul

Editor Note: Paul, good. I know we had to re-arrange, but that was no problem... you can't help real-life intervening in your car delivery. You sound really pleased with the car. That's great. See you for the next one! - Ling
---

Customer Letter: 850 / 1522
Peter says...

Not only did I get a car at an (as yet) unbeatable price, I found the whole process absolutely painless and actually a lot of fun! LINGsCARS is the most responsive company I have ever dealt with and they set a standard in customer care that the competition will struggle to match. Good delivery of my Megane CC, and the dealer - Renault D******** were polite, if barely awake.

Peter

Editor Note: What a fantastic letter, thanks. You are my 850th letter writer, Peter! So double-thanks! I have woken the dealer up by kicking them. Just wait for Global Warming to kick in, you will have a lovely time in your Coupe Cab. Go and enjoy it! Glad you had fun :) - Ling
---

Customer Letter: 820 / 1522
Mark says...

Hi Ling,

Just thought I would let you know that the Volvo V50 Sportswagon has arrived and is in perfect condition. Thank you for all of your support and patience. I have passed on a few recommendations to friends, family and colleagues, which is a sign of contentment! Thanks again and will be back in the future.

Mark

Editor Note: Mark, that's great! Thanks so much for the letter and I hope you like it, these are very comfy cars. As you are consultant to defense industry, if you get tired of the car, you can wire it up and road test it like Al Qaida do :) Boom :))) - Ling
---

Customer Letter: 729 / 1522
Graham says...
I had a very quick, clear response to all my queries. The SAAB 9-5 Estate is great and I like the two-year deal and the good value monthly cost. The (insurance) lead to A-Line helped me a lot as I was a company car driver and they found me an insurer who gave me a good no claims bonus, even though I have had no insurance in my name for 22 months. Excellent delivery, even provided a free courtesy car as the SAAB was late due to a problem with the speedo.

Graham

Editor Note: Graham, a few different results here. First, the SAAB is fantastic value, a massive car at a very low cost. Second, so pleased the insurance went well for you, I have had loads of good reports about this company. last, even though there was a PDI problem with the SAAB, the supplier kept you mobile. All in all, very very good, eh? - Ling
---

Customer Letter: 618 / 1522
Neil says...
Dear Ling,

Just a brief note to say how pleased we were with the whole process of sourcing our new Audi A3 from you. Everything you said you would do, you did, on time and even when the car was going to be a couple of weeks late, you let me know. Keeping in touch with us through the whole cycle from quotation to delivery inspired confidence and we will be back for more cars. Excellent delivery.

Neil

Editor Note: hehehe, Neil, you criticized my spelling, telling me to spell it "criticiSe". This is a result of an American English language teacher in China at middle school :) A3s have notorious factory delays and you suffered for 2 weeks. The factory is so busy, flat out. A popular car, I am driving one at the moment and it's very sporty. Thanks for being lovely. I give you hyperlink. If anyone needs electronic communication, they should talk to you! - Ling
---
Search my letters page!

| | | |
| --- | --- | --- |
| From your area... | ...or from people... | ...or about a specific car! |
| | | |
You are viewing page 1 of 1 - go to page: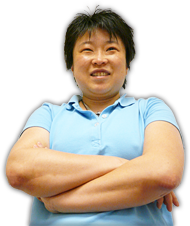 Online Service
Response Times
Quote > Proposal > Order > Delivery
76 CLIENTS IN 'PROPOSAL'
...LING REPLIES IN:
HRS : MINUTES sec
113 CLIENTS IN 'ORDER'
...LING REPLIES IN:
HRS : MINUTES sec
Customers use my secure LINGO management system.
Response times above based on last 4 hour period between
9am - 6pm, Mon to Fri -Ling

No Waiting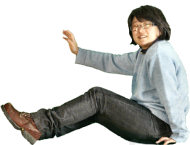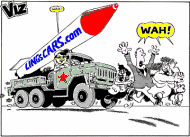 I am the Viz UK business ambassador!
Post me Ferrero-Rochers! Yum Yum!
Unlike most other internet car leasing sites, I publish all my contact information openly!
...so, you know who I am - Ling
THE UK's FAVOURITE
CAR LEASING WEBSITE!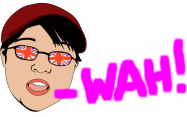 Boss: Ling Valentine MSc IoD
15 Riverside Studios
Newcastle Business Park
Newcastle upon Tyne, NE4 7YL
Tel 0191 460 9444
[email protected]
I prefer email to phone - Ling
VAT No: 866 0241 30
Co Reg No: 6178634
Consumer Credit Licence: 663330
Data Protection No: Z1098490
Best Before: 17/08/2007