CUSTOMER LETTERS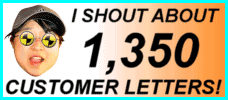 1523 LETTERS!
More customer letters than any other car sales site IN THE WHOLE WORLD! - Ling
You are viewing page 1 of 1 - go to page:
Search my letters page!

| | | |
| --- | --- | --- |
| From your area... | ...or from people... | ...or about a specific car! |
| | | |

Customer Letter: 1470 / 1523
Susan says...

Good easy to use website, fast response to order and any queries. Had a bit of a delay on delivery but otherwise very good service. Thanks Ling! Car in good condition, delay on delivery.

Susan Percival

Editor Note: Sue, the delay in delivery was just the volume of deliveries in the Ford network which simply meant that as usual the supplying dealers made a mess of organising dates. It drives me mad. How hard is it to arrange a date and stick to it? Apart from the final delivery, things were great and you loved your car. That's great! - Ling
---

Customer Letter: 1468 / 1523
Matthew says...

Very interesting website, could be a little easier to understand at first glance. Everything went very well and the price was unbeatable. I hope there is a discount for returning customers :o) Thanks Ling. Good delivery. Delivered on time and with friendly driver.

Matthew Percival

Editor Note: Great! Fiestas are great cars, I am glad you love it. Unbeatable price is a good thing, eh? To have a further discount on an unbeatable price is errr... unbeatable? Enjoy the Fiesta, Matt. Sorry the website is a bit messy :) - Ling
---

Customer Letter: 1444 / 1523
Mark says...

I like the personal touch and that's what I got from dealing with LINGsCARS team. One to one. Immediate response! When the car came it only had one key, but Ling was on the job straight away, to fix the problem. It feels good to be in control. One phone call or email solved it. Excellent delivery, but I would like to see manufacturers supply quicker to the end user.

Mark Hudson

Editor Note: Rock (hahaha, that's what you call yourself, Rock Hudson), so would I like to see quicker supply. But post credit-crunch, the factories (like the Nissan one in Washington) are almost building to order, so quite a few cars are factory order and there is often no free stock for an immediate delivery. Apologies for that, but it is out of (even) my control! However, your letter is great and the dealer who forgot to enclose the spare key sorted it immediately. Hope you love the 7 seat Qashqai+2. - Ling
---

Customer Letter: 1289 / 1523
Adele says...

Great service with the supply of my new Ford Focus CC, thank you! Excellent delivery, by a very nice guy.

Adele Galbraith

Editor Note: Wow, short letter Adele. You run a barber shop called Barbers Of Birstall so guess you are busy trimming hair. I would never suggest a CC is a hairdresser's car, hahaha! Very sorry for that. Take care, talk in a couple of years. - Ling
---

Customer Letter: 1063 / 1523
Cath says...

I am really enjoying my Tigra, especially in the good weather we were having at the time. This is the second car that I've rented from you and the whole process was completely painless both times. At every stage I was kept fully informed and the car was delivered exactly when I requested; in fact it was early but I couldn't have it as my old lease hadn't expired. It was a refreshing change not to have to deal with the bull shit I've encountered in the past when buying cars. I will be back again in approx 18 months - can't wait.

Cath Harper

Editor Note: Cath, I do try to avoid the bullshit :) The Royal mail lost your letter, so this is a bit late, but you have now had two cars from me and I'm glad you have been happy with both. You are a super Yorkshire customer! All you need now is the sunshine for your new convertible. - Ling
---

Customer Letter: 1048 / 1523
Simon says...
Ling, I would gauge my reaction to your service as mixed. You make the process appear easy and straightforward. And in theory it should be. From a personal point of view, you need to listen to questions. Your eagerness to respond often means that you miss the point, ie. regarding delivery date. I would also like you to pursue compensation from Audi. Their offer of £25 is unacceptable and I return it with a view to you pursuing this matter for me. My car was delivered 4 days late. There was no paperwork or demonstration of vehicle. A lack of service, care and attention. Their compensation of £25 is unacceptable from a prestige dealer. My car hire for 4 days was approximately £130.

Simon Pollard

Editor Note: Well, well. This one was the curate's egg. I will first say that at the time of delivery the Audi dealer and network was in a state of shock at 30,000 VWs and Audis in Germany being damaged by a freak hailstorm. Which meant they were completely overwhelmed and could not sort things out as cars were being delivered to them erratically. I was in the situation where no one knew anything, so I could not get you the answers. It was really a freak thing. However... I immediately sorted out your compensation (myself), covering all your expenses. You subsequently wrote:
"Agreed. Thank you. Unsatisfactory service should be challenged and if people will not deal with you it is because they do not have confidence in their ability to meet your standards. Too many companies today want to take the money without caring for the consumer. Thanks again."
This dealer is very good normally, but they claim most of this was totally outside their control. They arranged hire cars for everyone with delays, but your car was not hailed on, just affected by the confusion, so they did not know it would be delayed 4 days. - Ling
---

Customer Letter: 955 / 1523
Carl says...

Hi Ling,

Just to let you know, I have found the whole process of leasing my Fiat Grande Punto very easy from start to finish. Delivery was excellent, too. Many thanks and I will be recommending you to my friends.

Carl McMonagle

Editor Note: Wow, Carl! My husband was born in Wakefield, I know East Ardsley well. I often visit Wrenthorpe. My service suited you well, I think, and you were very good with all the paperwork. Being from Yorkshire, you appreciated the cheap price, too! Hahaha. A brand new Grande Punto for less than £30 a week is a great deal, eh? - Ling
---

Customer Letter: 904 / 1523
Lisa says...


When we first decided to obtain lease cars as our company cars instead of using our own vehicles I will be honest we were quite daunted. I had looked on several sites but most were actually quite difficult to navigate, costs unclear and to be honest didn't really accommodate the type of vehicle we were looking for. A colleague of mine recommended Lings Cars and so I took a look. At first I was a bit overwhelmed with the sheer volume of information on screen but I found it easy to navigate and found the style of car we were looking for straight away. Not only that but the deal was substantially better than on other sites. I was also pleased with all the additional tips and information Ling provided.

Once we had decided to go ahead Ling took everything in hand and kept us informed every step of the way. We were staggered at how quickly she responded to every e-mail and how quickly all the paperwork went through. I have never dealt with anyone so efficient in the business world and have already recommended Ling to several people I know who are also considering lease cars.

The cars themselves arrived as promised in excellent condition with all the extras stated. The dealer was helpful and gave us an exact time of arrival and this was adhered to.

When this lease is up we would definitely use Ling again for our next cars.

Lisa Randerson

Editor Note: Wow! Lisa, what a great letter, thanks! Your firm took two Lexus IS's. You are a Yorkshire-based firm of Independent Claims Investigators and Handlers with a combined experience of over 18 years in the motor claims industry and 10 years in the Health and Safety Industry. So, in light of this, I am very grateful for your comments, as you have a wide experience dealing with other companies in the motor sector. Thanks again! I have given you a hyperlink. - Ling
---

Customer Letter: 898 / 1523
Debra says...

Hi Ling! Thanks for your very prompt, efficient and very entertaining service.

I took delivery of my new Nissan Qashqai only a few weeks after first contacting you - I wish other companies were as quick to respond to customers' needs. Love the car! Prompt delivery, car valeted and ready to go!

Debra Bond

Editor Note: Debra, I know Wakefield quite well, my husband comes from that city. So pleased you love the Qashqai, every customer who has one says the same. Glad it arrived quickly and I am smiling because you liked my service... - Ling
---

Customer Letter: 825 / 1523
Richard says...

Hi Ling! From ordering my new Nissan Note, to the delivery, everything was so easy. So hassle free! You are always there if I needed to ask a question, no being put on hold for hours on the phone. Brilliant.

I have recommended you to everyone! So easy, plus on-time delivery - even rang me to give me the time of delivery the night before - the car is brilliant. Excellent. I will be with you for years!

Richard Stead

Editor Note: Richard, I am so pleased you are a happy chappy. My husband comes from Wakefield, so I know exactly where you live, just up from the Stanley Ferry. This dealer is one of my best and always organises very good deliveries. Enjoy that Nissan Note, they are super small cars, very roomy. See you in two years! - Ling
---

Customer Letter: 794 / 1523
Sharon says...

If anything, we were a bit slow getting the documents together waiting for the offending utility companies, but once we sorted that out there was no problem with the rest of the service: very quick, efficient, all telephone calls answered and returned. Great service! Will definitely use you again, thanks Ling! Delivery was excellent, by a nice old gent from L*****. Great!

Sharon Green

Editor Note: Sharon, well, these Qashqais are the most popular car, orders just keep piling in. Maybe I am close to having my own production line at the Nissan factory in Washington. I agree it can be a hassle getting proofs, but better that, than data theft! :) - Ling
---

Customer Letter: 670 / 1523
Nicola says...

Brilliant, fast, easy and efficient - this best describes your service, Ling!

I am more than happy with my new Kia Sportage and the service, I'm just sorry it took me a month to write this note. I've been enjoying my new car, instead! Sportage was delivered ahead of schedule, brilliant!

Nicola Mullooly

Editor Note: Wow, nice to have a letter that starts and ends with the same word "brilliant". Nicola, I withhold your address as requested. I also got one of these Kia Sportages, my husband drives it. They are very good cars and do everything a Rav4 does, but much cheaper (at this time). Thanks for letter, never mind it took a while :) - Ling
---

Customer Letter: 661 / 1523
Julie says...

Ling has made my car leasing experience a very pleasurable one. She has a very efficient company and she can't do enough to help. I would recommend LINGsCARS to anyone and everyone. Excellent delivery, the Zafira came exactly when Ling said it would.

Julie Johnson

Editor Note: I have rented so many Vauxhall Zafiras, Julie, they are such good value 7-seater cars. Great for families. It makes me happy to know you are so pleased. Go drive it! - Ling
---

Customer Letter: 632 / 1523
Ken says...

Hi, Ling.

A great big thank you for the excellent and prompt service on the delivery of my Hyundai Santa Fe. This is my first experience of car leasing, and your whole approach made it incredibly easy throughout.

The vehicle was delivered bang on time by a very professional driver, and has actually exceeded my expectations. I will be definitely be recommending your service to friends and colleagues, and will be back myself in three years' time.

Many thanks and best regards,

Ken Banbury

Editor Note: Ken, well I am so pleased you are happy as the sandboy! I do my best to make it easy... as my husband is from Yorkshire, I know he needs me to make things REALLY easy for him, or he gets confused, hehehe. Please enjoy your Santa Fe! - Ling
---

Customer Letter: 518 / 1523
Simon says...

"Having previously leased from a "big supplier", dealing with Ling has proven to be a "breath of fresh air". Communication was excellent, Ling answered all emailed queries within the hour (often within minutes).

The whole leasing process was smooth, relatively trouble free and quite simply the cheapest price on the web. The Picasso was delivered on time as promised, by a local dealership. Excellent. I would recommend LINGsCARS.com without hesitation and would use again. Thanks!"

Simon Haigh

Editor Note: Simon, I am always pleased when a customer says they have used a big company for a previous car, it is so easy to beat their service levels! Matter of fact, I could take a two-week holiday in the middle of supplying your car and still do better than them :) So pleased you are happy, so pleased I was cheapest on the web. I keep overheads down to a minimum to achieve this - Ling
---

Customer Letter: 459 / 1523
Caroline says...

"What an absolute breath of fresh air you are, Ling. You responded to every email within the hour and 99% of the time within minutes. Plus, you remained utterly professional throughout, despite me changing my mind almost daily about the colour and model.

There was no having to chase things up, no excuses, no lies - everything went exactly how you said it would - quickly, easily and with no stress. You are absolutely head and shoulders above other leasing companies on price, product knowledge and most important; customer service. They talk a great deal but never deliver a car, whereas you have got it spot on, well done! My MX-5 was delivered bang on time, by a very, very nice man.

I would, and do, recommend you wholeheartedly to friends, colleagues and anyone else considering leasing. I will certainly be coming straight back to you when my 2-year contract is up.

Just one negative comment; those Chinese sweets are awful!

You are a little startling, I thank you for your incredible patience and wish you much success, you really do deserve it. You know, every time I watch Dragons' Den, this image of Duncan Bannatyne's face appears in my head when you turned him down; it was just priceless."

Caroline Jackson

Editor Note: Wow! What a letter, Caroline. Your umming and ah-ing was caused by Mazda offering air-con but insisting that it is taken with leather seats, which makes it damn expensive. You have the cheapest MX-5 in the world, hope you enjoy. I know my sweets are vile, that's the fun in sending them. No customers have died (yet) :) - Ling
---

Customer Letter: 325 / 1523
Catherine says...

"Hi Ling... feedback; here goes!

Excellent hassle free service! I've never leased before but I would do it again - with you! My only negative comment is that I gave 3 colour choices and I don't think the Renault Clio is any of them, but I like it anyway. The car is lovely, the dealer was excellent and a lovely polite gentleman delivered the car to my home, as promised - I'm enjoying it!"

Catherine Harper

Editor Note: Hmmm, I check your colour choice with the Renault dealer, Catherine, your 1st Choice was Monaco Blue and your car is: TA-DAAAAA ... Monaco Blue metallic! Maybe the Renault brochure gives the wrong impression, eh, or maybe you are going loop the loop :)? Customer ALWAYS right (except when wrong, hehehe). For other people's note, especially on these very cheap small cars, colour choice can be difficult as only one or two colours may be available. I always advise colour before delivery if it changes, but yours was as your first choice! Anyway, I am so pleased you like the car and the service, and if you are going slightly mad then don't worry. Me too! - Ling
---

Customer Letter: 316 / 1523
Cath says...

"Hi Ling, just to let you know that my new Renault Clio arrived this morning. Am well pleased with both it and your service"

Cath Harper

Editor Note: A short and sweet letter, about a short and sweet car to a short and sweet person (me!), from a short (maybe) and sweet person (you). Thanks, Cath! - Ling
---

Customer Letter: 272 / 1523
Stephen says...

Many thanks, Ling. The Toyota Verso was delivered on time and was everything I expected (I TELL you Verso is good car! - Ling). A personal service for a one car personal contract hire - prompt to respond to email and phone questions; excellent! The supplying dealer was very professional. Many thanks Ling.

Stephen Rose

Editor Note: Ah, my husband was born in Wakefield! I have visited many times. Another Corolla Verso! These becoming VERY popular cars, but still under radar - Ling
---

Customer Letter: 186 / 1523
Chris says...
Ling, I found your site because you are a Googlewhack!!! If you enter the words "antidisestablishmentarianism multipla" you are the only site that is found!! I am, however, glad I found you because it is a mad site!!! I think you should get in touch with Dave Gorman to tell him you are a Googlewhack!

Chris Eyre

Editor Note: Whoa! So damn proud to be Googlewhack! For idiots, this means I am only result in Google when search inputted. Google searches 8,168,684,336 web pages when I checked. Over 8 BILLION! And I am only result!! Hey! And word antidisestablishmentarianism is longest word in UK. But it is summing me up, how damn appropriate. I have emailed to Dave Gorman (who is Dave Gorman?), but a big THANK YOU to Chris Eyre! I send you special gift of genuine used-by-red-guard 1960's Mao red book! - Ling

Update: Because I print this letter, this is no longer Googlewhack. Ironic, huh? - Ling
---

Customer Letter: 183 / 1523
Simon says...

Although your prices are extremely competitive, the main reason I decided to buy my BMW 118 from you was simply down to your website. It is a refreshing style, straight to the point, what you see is what you get, nothing is hidden whilst at the same time it is quite entertaining to read. The subsequent process was surprisingly easy, so the overall buying experience was top notch. Thank you.

Simon Speight

Editor Note: So pleased you like the website, Simon, hope you like BMW 118 as much. I put lot of work into both website and making life easy for customer! - Ling
---
Search my letters page!

| | | |
| --- | --- | --- |
| From your area... | ...or from people... | ...or about a specific car! |
| | | |
You are viewing page 1 of 1 - go to page: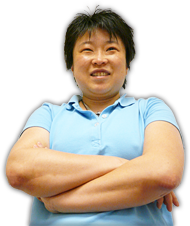 Online Service
Response Times
Quote > Proposal > Order > Delivery
75 CLIENTS IN 'PROPOSAL'
...LING REPLIES IN:
HRS : MINUTES sec
122 CLIENTS IN 'ORDER'
...LING REPLIES IN:
HRS : MINUTES sec
Customers use my secure LINGO management system.
Response times above based on last 4 hour period between
9am - 6pm, Mon to Fri -Ling

No Waiting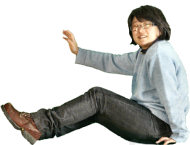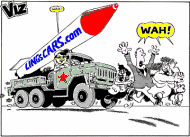 I am the Viz UK business ambassador!
Post me Ferrero-Rochers! Yum Yum!
Unlike most other internet car leasing sites, I publish all my contact information openly!
...so, you know who I am - Ling
THE UK's FAVOURITE
CAR LEASING WEBSITE!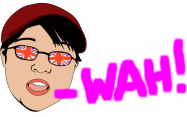 Boss: Ling Valentine MSc IoD
LING World Headquarters
Vance Business Park
Gateshead, NE11 9NE
Tel 0191 460 9444
Fax 0870 486 1130
sales@LINGsCARS.com
I prefer email to phone - Ling
VAT No: 866 0241 30
Co Reg No: 6178634
Consumer Credit Licence: 663330
Data Protection No: Z1098490
Best Before: 17/08/2007