CUSTOMER LETTERS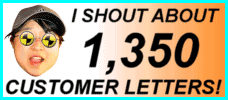 1522 LETTERS!
More customer letters than any other car sales site IN THE WHOLE WORLD! - Ling
You are viewing page 1 of 1 - go to page:
Search my letters page!

| | | |
| --- | --- | --- |
| From your area... | ...or from people... | ...or about a specific car! |
| | | |

Customer Letter: 1502 / 1522
Dave says...

Such is the amount of information on the website, accompanied with seemingly genuine testimonials, a feeling of transparency and trust develops which makes it really easy to go ahead and place an order. A welcome refreshing change from dealing with lease/finance companies and the ever present feeling of distrust that it entails. Excellent dealer service – As expected.

Dave

Editor Note: Yes Dave, ahem, SEEMINGLY GENUINE testimonials, like this one, eh? Hahahahaha, you are funny onion! You think I make thousands of letters up? Glat to get away from the distrust you have felt with other leasing companies. Have a lovely time in great new Fiesta Titanium! - Ling
---

Customer Letter: 1459 / 1522
Iqbal says...

Very efficient, friendly service. Personal touch makes all the difference when dealing with businesses. Ling has proved that hard work reaps benefits when establishing and running a business.

Iqbal

Editor Note: Sonny, since delivering your car, as you are a senior project engineer with BT, you will be pleased to hear that BT Business thinks the same and they have given me an IT and communications award! Great they you had a good time getting the XC90, very nice cars! - Ling
---

Customer Letter: 1001 / 1522
James says...

Don't be put off by the crazy website, LINGsCARS is definitely a professional outfit! Ling keeps in contact with you and goes beyond normal service to help you.

What has really impressed me is the after-sales service. It is not a case of "here is your car, see you later", Ling helped me out after a mix up at the dealer/finance company and worked tirelessly to help her customer.

I definitely recommend using her company - cheap, but service is not compromised. The dealer was OK, associated finance company was not.

James

Editor Note: James, oh dear, you had a bad experience with VW/Audi finance. Never mind, I sorted them out and rescued you from paying too much. It is a real shame that customers get treated like this by finance companies, they are just too big for their boots, they think that customers are there just to bleed money from, sometimes. Glad you are very happy now, I certainly will not abandon customers! - Ling
---

Customer Letter: 910 / 1522
Gurmail says...
Your service was excellent. Any question I had was answered very quickly within the same day. Plus your tips on what we needed and not really required was great. Other companies would have let us just buy them when we didn't require them. A big THANK YOU. Good delivery, a very nice service.

Gurmail

Editor Note: Gurmail, you are an IT manager, so I value your opinions! You have a great, new, cheap Audi A3, that's fantastic. I'm sure you will love it. Thanks for the lovely comments, I do try to minimise costs for my customers... I want you back in 2-years!! - Ling
---

Customer Letter: 889 / 1522
Martha says...

We love Ling!

She made the whole process easy and friendly. We love our Nissan Qashqai and will definitely be asking Ling to get us our next car. Excellent delivery, the car arrived as promised and we love it!

Martha

Editor Note: Martha, at Twelve Events, you enjoy booking everything from a pianist for a wedding to a function band for a Company Christmas party. You have been responsible for booking some of the best known recording artistes of our time and have placed resident musicians in most of London's major 5 star hotels. Nothing is too big or too small for you or your company. Thanks for the lovely letter and I hope you give Elton John a lift in your new Qashqai, and that he loves it, too.. - Ling
---

Customer Letter: 784 / 1522
Andrew says...

Whilst I knew I had ordered an Audi TT with a long lead-in February until September, Ling kept me full informed along the way and delivery was totally hassle free and spot on the agreed date. An excellent service all round and a bit of fun as well. Perhaps a little sceptical at the start but a firm believer at the end. A big thank you.

Andrew

Editor Note: Andrew, this must be a record lead-time for me. WoW! 8 months from ordering to delivery! Audi are really behind with TT production, glad you were patient enough to wait for the car :) You were lovely... I know you didn't believe me at first, but by the end you knew I was telling the exact truth with regard to the price and delivery time :) As a business owner, I appreciate your comments. Thanks. - Ling
---

Customer Letter: 541 / 1522
Quentin says...

"A great, easy (and fun) to use service! It's good to have a name/face to deal with from start to finish and not feel as if you are just a number. Punctual and polite delivery. But best of all... cheap cars!! Thanks, Ling. "

Quentin

Editor Note: Quentin, you were such a funny onion, really great to deal with. I still don't know what you or your company Jack Morton Worldwide does, "Experiential Marketing" - hmmmmm. Maybe one day I will learn, but it sounds cool. Glad you like MY marketing! Best of all you have a brand new - cheap - Zafira to do it in :) - Ling
---

Customer Letter: 267 / 1522
Nigel says...
Ling, Just thought I would drop you a mail to let you know I got the car as scheduled (BMW 320 - Ling) and I am very happy with it. Great dealing with you. Thanks.

Nigel

Editor Note: Oh, we had a little bit of problem getting your car as quickly as you wanted, Nigel. However, we got it delivered resonably fast, for you. You have already recommended some business to me, so THANKS! Hope you enjoy flashy new BMW - Ling
---
Search my letters page!

| | | |
| --- | --- | --- |
| From your area... | ...or from people... | ...or about a specific car! |
| | | |
You are viewing page 1 of 1 - go to page: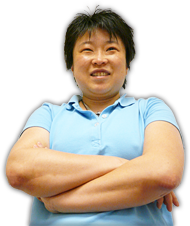 Online Service
Response Times
Quote > Proposal > Order > Delivery
76 CLIENTS IN 'PROPOSAL'
...LING REPLIES IN:
HRS : MINUTES sec
113 CLIENTS IN 'ORDER'
...LING REPLIES IN:
HRS : MINUTES sec
Customers use my secure LINGO management system.
Response times above based on last 4 hour period between
9am - 6pm, Mon to Fri -Ling

No Waiting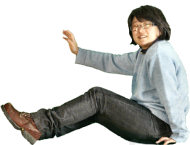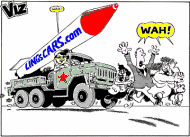 I am the Viz UK business ambassador!
Post me Ferrero-Rochers! Yum Yum!
Unlike most other internet car leasing sites, I publish all my contact information openly!
...so, you know who I am - Ling
THE UK's FAVOURITE
CAR LEASING WEBSITE!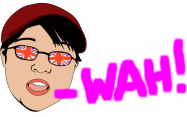 Boss: Ling Valentine MSc IoD
15 Riverside Studios
Newcastle Business Park
Newcastle upon Tyne, NE4 7YL
Tel 0191 460 9444
[email protected]
I prefer email to phone - Ling
VAT No: 866 0241 30
Co Reg No: 6178634
Consumer Credit Licence: 663330
Data Protection No: Z1098490
Best Before: 17/08/2007