CUSTOMER LETTERS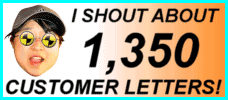 1523 LETTERS!
More customer letters than any other car sales site IN THE WHOLE WORLD! - Ling
You are viewing page 1 of 1 - go to page:
Search my letters page!

| | | |
| --- | --- | --- |
| From your area... | ...or from people... | ...or about a specific car! |
| | | |

Customer Letter: 1343 / 1523
Christopher says...

Ling is crazy! In a good way! She is crazy about keeping customers informed (and happy) (and fed on Chinese radioactive noodles). I recommend Ling as a tremendously authentic person, committed, highly original and I wouldn't hesitate to do business with her again. Shame car was not completely clean on delivery.

Christopher

Editor Note: Right, I will kick that supplier! Apart from the bit of dirt on the car, you write a really lovely letter, Christopher. It is true the noodles are slightly radioactive, blame Lop Nor. A bit of Gamma does you no harm according to Chinese Government, so no moaning. Enjoy the Zafira!!! - Ling
---

Customer Letter: 1192 / 1523
Pravesh says...

We have been getting cars on lease/contract for a while. I tried Ling for my wife's car and now will not go anywhere else. Ling did our second car. Service is excellent and Ling treats us like a family. Nothing is too much for her. She is never too busy for us and makes us feel that she only works for us. Delivery was very helpful, but let down by the dealership staff.

Pravesh

Editor Note: Hmmm, yes Pravesh, you were let down because there were glue deposits on the car. I paid for a valet for you. The supplying dealer said: "I am sorry that the quality was not to our usual standards. As a gesture of our goodwill if Mr Prasher would like to take his car to a valet compnay we would contribute £40 towards to a full valet. This will enable the minor scratches to be plolished out and the glue residues to be removed. Rest assure that the quality issues raised will be addressed locally." Well, let's hope they do. Apart from all that, now you have 2 x cars from me, and you are happy with MY service, at least. So nice to deal with you and thanks for spelling out the problems in your letter so that other customers can see how problems are dealt with :) - Ling
---

Customer Letter: 1071 / 1523
Omar says...
The car is great! During the whole process you kept me well informed, your new communication system is excellent and your responses are very prompt. All in all a seamless service with the car delivery well ahead of initial date. I have recommended you to colleagues and friends and look forward to dealing with you again soon. Excellent delivery, delivered on time, great handover, very informative and polite.

Omar

Editor Note: Omar, thanks! You are an operations manager, so I appreciate the comments. Hope you have a great time in Twickenham in your new Audi A4! - Ling
---

Customer Letter: 954 / 1523
Patrick says...

Thanks Ling. The Merc C220 is a pleasure to drive and you are a pleasure to deal with. A1 service on delivery, excellent. Thanks again.

Patrick

Editor Note: Wow! A short but very sweet letter. i am always happy when I impress Mercedes customers. Lovely to deal with you, Patrick, enjoy the C220! - Ling
---

Customer Letter: 511 / 1523
Colin says...

"Great service and made me laugh. What more could you ask for?"

Colin

Editor Note: A longer bloody letter, Colin??? Hehehe. - Ling
---

Customer Letter: 356 / 1523
Lee says...

"I just ate the brown sweet. I am having trouble breathing now. If I am still alive we will be back for another repmobile shortly. Thanks for the keyring and the Ford Focus and for inspiring us to be madder. Car turned up. Right shape and on time.

PS. Do a deal with us on iPod car hits."

Lee

Editor Note: I am glad that you are mad, Lee. Sweet contains Chinese chemicals, despite my degree in Chemistry, I have no idea what they do to brain. I give you web link because you seem to need all the help you can get. I am very intrigued by your suggestion about iPod hits. What on earth are you talking about. I will ring you to find out - Ling
---

Customer Letter: 162 / 1523
Alan says...

We wanted a car without buying,
And decided to lease it from Ling,
She is funny and clever,
And we will love her forever,
So get off your ass and give her a ring!

Alan

Editor Note: WAH! Customer Alan is poet! Hope you enjoying Renault Scenic as well as enjoying creating timeless beautiful poetry!! Thank you, Alan, I am touched. Now rent another car! - Ling
---
Search my letters page!

| | | |
| --- | --- | --- |
| From your area... | ...or from people... | ...or about a specific car! |
| | | |
You are viewing page 1 of 1 - go to page: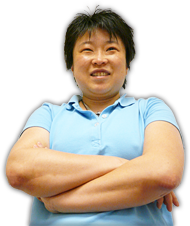 Online Service
Response Times
Quote > Proposal > Order > Delivery
82 CLIENTS IN 'PROPOSAL'
...LING REPLIES IN:
HRS : MINUTES sec
104 CLIENTS IN 'ORDER'
...LING REPLIES IN:
HRS : MINUTES sec
Customers use my secure LINGO management system.
Response times above based on last 4 hour period between
9am - 6pm, Mon to Fri -Ling

No Waiting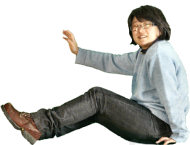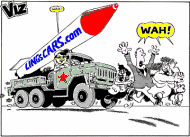 I am the Viz UK business ambassador!
Post me Ferrero-Rochers! Yum Yum!
Unlike most other internet car leasing sites, I publish all my contact information openly!
...so, you know who I am - Ling
THE UK's FAVOURITE
CAR LEASING WEBSITE!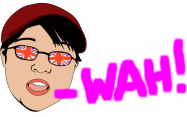 Boss: Ling Valentine MSc IoD
15 Riverside Studios
Newcastle Business Park
Newcastle upon Tyne, NE4 7YL
Tel 0191 460 9444
[email protected]
I prefer email to phone - Ling
VAT No: 866 0241 30
Co Reg No: 6178634
Consumer Credit Licence: 663330
Data Protection No: Z1098490
Best Before: 17/08/2007