CUSTOMER LETTERS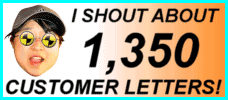 1522 LETTERS!
More customer letters than any other car sales site IN THE WHOLE WORLD! - Ling
You are viewing page 1 of 1 - go to page:
Search my letters page!

| | | |
| --- | --- | --- |
| From your area... | ...or from people... | ...or about a specific car! |
| | | |

Customer Letter: 1380 / 1522
Dominic says...
Fast, friendly personal service. Any questions answered promptly. Definitely use Ling again. Good delivery and good correspondence with details of contract.

Dominic

Editor Note: Super duper, Dom. I withhold your address as you work in prison service, I don't want you getting your prisoner's mates knocking on your door. So pleased you are happy chappy with the new Citroen C3 Picasso! - Ling
---

Customer Letter: 1266 / 1522
Steven says...

Fantastic! It was a pleasure to experience such a trouble-free transaction. I kept waiting for a problem to occur - it never did!

I will not hesitate to use Ling again and I thoroughly recommend her to others. Excellent delivery of my new Vauxhall Antara. Helpful, polite and fully explained all aspects of the car.

Steven

Editor Note: Well, well, Steve - I never thought I would get a spark of emotion from an HMRC person :) Hehehe, but you were great. If only my local VAT office were as friendly to me. Hope you and Kate have a great time with your new Antara. I will pass on regards to the supplier, they did a good job. Thanks for sweet letter saying sugary things. Now, I look forward to my next Corporation Tax bill. - Ling
---

Customer Letter: 920 / 1522
Glynn says...

I found the process (from the finance company) very stressful, I found it hard to know what was happening and I had to keep asking for info. However, a good price and a very good car, I would use Ling again, now I know the procedure. Excellent delivery, perfect in every way.

Glynn

Editor Note: Glynn, yes, this finance company (I cannot name them as they threaten to blacklist me if I do) is a nightmare and I do very few cars from them... but yours was cheap. Yes, they need chasing constantly. We paid the price in the fin co communication, but you got your car! I was pulling out my hair at times. Have a great time in the Renault Grand Scenic. I am glad that after all the trouble with the finance company, you say you will use me again. Thanks for that :) - Ling
---

Customer Letter: 833 / 1522
Leslie says...

Hi Ling -

The V50 arrived safe and sound with no dings or dents - just a bright shiney new car. Thanks to you and your staff for the ecxellent service and tremendous patience. I have told all my work colleagues about the fantastic deals on your site and I've strongly recommended they pay you a visit. In good "Arnie" fashion, "I'll be back!". Excellent delivery, the car arrived spic and span and the delivery guy was very helpful.


Leslie

Editor Note: Hahahahah, Arnie, I have included a picture of you in your new car! Gotta laugh. Well, your Volvo V50 is such a nice car, everyone who has them rates them very highly! Thanks for kind letter, I do my best to make you happy! Thanks for recommending me, I appreciate that. - Ling
---

Customer Letter: 680 / 1522
Neil says...

Great car, great service. A unique experience dealing with Ling - personal service from start to finish, no call centres, no speaking to five or more people to get the right answers - Ling knows them all! Delivery good, but delivery man had to wait around for a car to return in.

Neil

Editor Note: Hehehe, these Citroen C2 Codes are loaded with extras like leather, and they are fast - 125bhp in a small car = fun! Citroen dealer uses hire cars for the delivery guy to drive back in, and the hire company was a bit slow. Sorry about that. His return car arrived after a while :) Go drive the C2 and have fun, Neil! - Ling
---

Customer Letter: 175 / 1522
Michael says...

I was very happy with the service I received from Ling. The BMW 120 is great and most importantly it was at the right price. I also found the personal touch of Ling reassuring. Dealer very efficient and professional, I couldn't have asked for more. I would definitely use Ling again, and would recommend others to do so as well!

Michael

Editor Note: I always say solicitors favourite customers because paperwork perfect, but you particularly nice one, Michael. (My "personal touch" was down a telephone I must add for any weirdos reading this!) Hope BMW increases your golf club status - Ling
---
Search my letters page!

| | | |
| --- | --- | --- |
| From your area... | ...or from people... | ...or about a specific car! |
| | | |
You are viewing page 1 of 1 - go to page: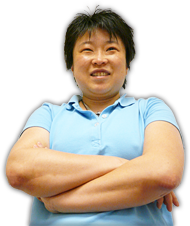 Online Service
Response Times
Quote > Proposal > Order > Delivery
76 CLIENTS IN 'PROPOSAL'
...LING REPLIES IN:
HRS : MINUTES sec
113 CLIENTS IN 'ORDER'
...LING REPLIES IN:
HRS : MINUTES sec
Customers use my secure LINGO management system.
Response times above based on last 4 hour period between
9am - 6pm, Mon to Fri -Ling

No Waiting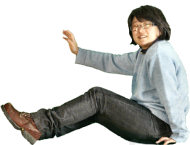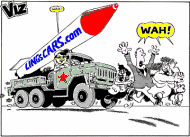 I am the Viz UK business ambassador!
Post me Ferrero-Rochers! Yum Yum!
Unlike most other internet car leasing sites, I publish all my contact information openly!
...so, you know who I am - Ling
THE UK's FAVOURITE
CAR LEASING WEBSITE!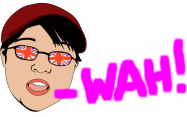 Boss: Ling Valentine MSc IoD
15 Riverside Studios
Newcastle Business Park
Newcastle upon Tyne, NE4 7YL
Tel 0191 460 9444
[email protected]
I prefer email to phone - Ling
VAT No: 866 0241 30
Co Reg No: 6178634
Consumer Credit Licence: 663330
Data Protection No: Z1098490
Best Before: 17/08/2007