CUSTOMER LETTERS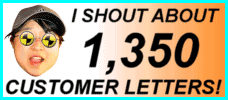 1524 LETTERS!
More customer letters than any other car sales site IN THE WHOLE WORLD! - Ling
You are viewing page 1 of 1 - go to page:
Search my letters page!

| | | |
| --- | --- | --- |
| From your area... | ...or from people... | ...or about a specific car! |
| | | |

Customer Letter: 1434 / 1524
Kenneth says...

Hi Ling. New car arrived bang on the nail as promised. It has been a pleasure to deal with you, I appreciate the frequent responsive communication. Excellent delivery of my Mazda 6, arrived at the time and date specified.

Kenneth Campbell

Editor Note: Great stuff. As you are MD of a training company, I really appreciate the comments. Was fantastic chatting to you. Hope the Mazda does the job well for you! - Ling
---

Customer Letter: 1407 / 1524
Ian says...
Ling, we have had our C3 Picasso for a while now and really like it! The whole process was made very easy by yourself and also fun! I would recommend you to anyone looking for a new car. I wish some of my customers were as easy to deal with! Delivery was excellent, very prompt efficient and friendly.

Ian Morris

Editor Note: Hahaha, customers can be funny onions, eh, Ian... but you were great. You supply laboratory equipment, so I am glad to meet your exacting standards. Enjoy the C3 Picasso, these are really great cars! - Ling
---

Customer Letter: 1246 / 1524
Andrew says...

Go Ling! Placed order for a C Crosser on 26th of Feb, having been let down by Flexxilease (took my car early and had no good deals!). Had been a loyal Flexxilease customer since 2005 but no longer! The lease car siren Ling has seduced me away with her great deals, excellent online ordering and message system and lovely Chinese sweets and smile.

Being a nerd I particularly like the LINGO online system where you can scan and upload all the ID, docs etc. needed to get the lease in place. Only the final lease doc comes via snail mail for your signature. The built in message system is also a dream with a record of all your chats and REALLY quick replies from Ling.

Anyway after being left with only my Austin Allegro to get two kids around in I was pleased with the speed and smoothness of dealing with Ling, The car arrived when arranged on the 19th and I've been stretching out in it ever since. Only bump in the road was down to the Royal mail and their inability to delivery stuff [tax disc] and then remember where they put it, seems to be a problem in my village! Ling was super quick in giving me the ref. to track the package and retrieve from the Royal Mail. Orcs!



(ORCS - Ling)

I cannot stress enough how good the whole system Ling has in place that takes you from quote to delivery. Have recommended Ling to friends and family aplenty. Thanks from the Smith family!

BTW I am a Mac using designer type and I LOVE your website design!

Andrew Smith

Editor Note: Right, well, where do I start with this nutter customer, hahahahaha?!! :) Andrew, you wanted me to call you "Master" all the time, which is just weird! Then you make the Orc noise. And you have a Mac and an Allegro. You are a complete nutter! I agree Flexxilease are not, errr... how to say, ... the most responsive company. I have no idea what "siren" means, except that I sound like a Fire Engine. I do understand that point of view.

I send the final lease doc by snail mail because the security of using a hand delivery and verifying your address; if I email the docs, you could be some Russian scammer. Enjoy the bloody C Crosser! :) - Ling
---

Customer Letter: 1238 / 1524
Huw says...

Ling brings a refreshing alternative fun approach to buying a car. Her off the wall approach is accompanied by value for money and an excellent service. My daughters loved the sweets! Good delivery, my Vauxhall Zafira arrived early. The delivery driver was polite and helpful.

Huw Jones

Editor Note: Aaaaaaaaaaaaagggggh! You should not feed the poison Chinese sweets to children, Huw. While kids are at a sensitive growth stage, the chemicals can have weird effects. Still, you can lock them in the Zafira and let them take out their hypo-activity on the car. Thanks for sweet (hehehe) letter! Enjoy the Zafira! As you are Royal Navy Commander (like James Bond), I withhold your address so the Iranians cannot take you hostage. - Ling
---

Customer Letter: 1197 / 1524
Stephen says...

Ling, thanks for the whole experience. From take off to landing the whole process was quick and simple. What a great idea the Lingo area is. You can see the current status and history in a second. We'll be back! Delivery of my new SAAB was good.

Stephen Fox

Editor Note: Stephen, thanks for great comments. I put a lot of effort into my LINGO area. Shame only customers get to see it. Bet you look cool in your new SAAB Sportwago, see you in a couple of years. - Ling
---

Customer Letter: 1095 / 1524
Ralph says...

Ling, I continue to sing your praises to anybody who will listen. Great Customer Service. In fact I simply repeat my praise from my last order:

Great car; great service, great Ling. ...All the very best

Ralph Melhuish

Editor Note: Ralph, you are superstar, you are also Group Captain in the RAF so I withhold your address for security from the Taliban. It is always a pleasure to deal with you, and see your driving licence with the giant moustache and Biggles scarf. Please pass details to rest of RAF. I must say I have supplier about 6 RAF officers, this year! - Ling
---

Customer Letter: 844 / 1524
Kate says...

I'm loving my new car, the BMW 116. The process to get it was really straightforward and nice to have a refreshingly fun approach to doing business. Prices were amazing, which was the clincher. Good delivery.

Kate Mills

Editor Note: Kate, thanks so much for your letter. Your company, HHR Consulting has many of the same values as I do. You offer value for money. You don't ever charge percentage fees, you don't have high overheads that you expect people to cover, you absorb most expenses into your rates and you never charge more than the amount agreed. Amazing, huh? Enjoy that BMW! Gotta have fun!!!! - Ling
---

Customer Letter: 775 / 1524
Justin says...

Good service, thank you. See you in 18 months for my next car. Excellent delivery of my Alfa 159, very professional.

Justin Ewart

Editor Note: Justin, so glad to get your note. Thanks. Enjoy the Alfa 159, these are lovely cars, fast and stylish. - Ling
---

Customer Letter: 715 / 1524
Samuel says...

Ling, I couldn't be happier with the service you provided for me. Thank you. I would not hesitate to recommend you (LINGsCARS) to anyone interested in leasing a car.

Samuel Maddock

Editor Note: Sam, well, you had a 150bhp 1.9 Astra for a bargain price, no wonder you are pleased. These Astras are so good, a million miles away from Astras of a few years ago. They are VERY popular. You are an osteopath, so maybe you can send me some magic potion to cure my bad back, from too many hours on my computer :) - Ling
---

Customer Letter: 437 / 1524
Martin says...

"I emailed at least 20 leasing companies. LINGsCARS was the first one to reply of the three that bothered. A very efficient service, always keeping me up to date and replying to any queries and questions within 24 hours. Competitive prices and a sense of humour. Seat Toledo delivered within 3-weeks. Would recommend to anyone. Only fly in the ointment was that my car's warranty and breakdown info was missing on delivery."

Martin Pickett

Editor Note: 24 Hours! Wow, 24 minutes more like :) ...yes Martin, this bloody dealer has now delivered two cars without the service books. These have followed in the post. But it is not good enough and I have terminated them. There are plenty more dealers in the UK begging for my business. Glad you like the 140bhp fast car, and fast service :) - Ling
---

Customer Letter: 436 / 1524
Stephen says...

"The car is great, delivery was good; friendly and prompt - early in fact. I got all that I requested in my Zafira ie. make, model, colour, engine size etc BUT why such a high initial payment? Other than that, fab service, thanks."

Stephen Piper

Editor Note: Hmmm, Stephen, I must say I am not sure what you mean by "such a high initial payment". Your Vauxhall Zafira was on my standard payment terms, that's 3 x monthly rentals as an initial payment up front. It's simply the way this works. The finance companies want a small comfort up front and that's what I charge. It is industry-standard. But I'm glad you were happy, that's great! - Ling
---

Customer Letter: 414 / 1524
Ralph says...

"Great website, great service, great car, great Ling! Delivery courteous and on time."

Ralph Melhuish

Editor Note: Ralph, you had a Toyota Corolla Verso and that is a favourite car with my customers! Everyone loves them. Thanks for the biz and I note that as I type this, you are talking to me about a second car - Ling
---
Search my letters page!

| | | |
| --- | --- | --- |
| From your area... | ...or from people... | ...or about a specific car! |
| | | |
You are viewing page 1 of 1 - go to page: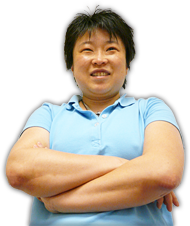 Online Service
Response Times
Quote > Proposal > Order > Delivery
82 CLIENTS IN 'PROPOSAL'
...LING REPLIES IN:
HRS : MINUTES sec
129 CLIENTS IN 'ORDER'
...LING REPLIES IN:
HRS : MINUTES sec
Customers use my secure LINGO management system.
Response times above based on last 4 hour period between
9am - 6pm, Mon to Fri -Ling

No Waiting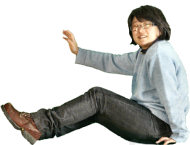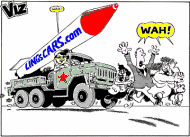 I am the Viz UK business ambassador!
Post me Ferrero-Rochers! Yum Yum!
Unlike most other internet car leasing sites, I publish all my contact information openly!
...so, you know who I am - Ling
THE UK's FAVOURITE
CAR LEASING WEBSITE!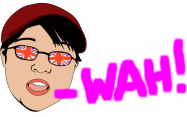 Boss: Ling Valentine MSc IoD
LING World Headquarters
Vance Business Park
Gateshead, NE11 9NE
Tel 0191 460 9444
Fax 0870 486 1130
sales@LINGsCARS.com
I prefer email to phone - Ling
VAT No: 866 0241 30
Co Reg No: 6178634
Consumer Credit Licence: 663330
Data Protection No: Z1098490
Best Before: 17/08/2007