CUSTOMER LETTERS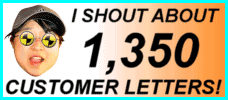 1523 LETTERS!
More customer letters than any other car sales site IN THE WHOLE WORLD! - Ling
You are viewing page 1 of 1 - go to page:
Search my letters page!

| | | |
| --- | --- | --- |
| From your area... | ...or from people... | ...or about a specific car! |
| | | |

Customer Letter: 1513 / 1523
Peter says...

Thanks to your efforts and efficient ways of working I was able to have my car delivered on the exact day I required it, a mere 2 weeks after ordering it. Well done! Between returning my company car and going on holiday I had only 1 day on which I would be able to be at home to receive the car and I'm grateful that you were able to arrange this in such a short space of time. I'd certainly use your services again and I'm already recommending you to friends (but I'm a rubbish salesman so don't expect anything!).

Anyway, I'm already thinking of which car to order from you when my contract expires in 2013. Do you have any plans to start offering Chinese made cars?

Peter Archbold

Editor Note: Pete, I would love to start offering Chinese cars :) I think Volvos just about qualify now... Geely have bought them it seems. Glad you are happy bunny. I don't quite have the prices for 2013 yet :))) Let me know how you get on with the C4! - Ling
---

Customer Letter: 1473 / 1523
Gill says...
Ling makes the whole process painless not to say amusing with her amazing sense of humour!! Excellent delivery of my new Audi A3.

Gill Weeden

Editor Note: Well, you got fast delivery on that A3, so that is amazing, bear in mind many Audis have been delayed. You are a good repeat customer, always a pleasure to chat. Lhanks for coming back :) Have a great time in the A3. - Ling
---

Customer Letter: 1253 / 1523
Kathryn says...

I have to admit to being very nervous about making such a big commitment with an internet company. However, the local Honda dealer wanted an extra £3,500 (WOW! No wonder the dealers are struggling! - Ling), so Ling got my business.

From start to finish it was completely painless, with questions answered almost immediately and in a friendly and caring way, to me. I've already recommended Ling to anyone who mentions wanting a new car.

The irony of it all is that I get to take my new Honda Civic for a service at the dealer who wanted the extra £3,500 (WOW! Again... - Ling)! And, guess who the finance company is? Yes - the one the dealer couldn't get a better deal from!!!!

Good delivery, but apparently the credit crunch means they don't clean the cars before delivery. Doesn't make checking them very easy.

Kathryn Heather

Editor Note: Kathy, well - if the price you pay is that the car was delivered a bit grubby (it was middle of winter) but you save £3,500, I know which I would choose. But yes, a wash would be good. Apart from that, your happiness is obvious. I am so pleased you have a lovely new car with enough left over for 2 x top class holidays or a diamond ring the size of Brunei. Happy days, eh? - Ling
---

Customer Letter: 774 / 1523
Andrew says...

Hi Ling,

Thank you for your great service. I can't say bad stuff about you because there is none to say. I found you to be friendly and good fun. A great all-round service. Excellent delivery, my Qashqai arrived with a friendly smile.

Andrew Hartridge

Editor Note: Andrew, wow, you run a power station! Please keep the electricity coming. I think you supply the Queen in her castle! Enjoy the Qashqai, you were lovely to deal with. - Ling
---
Search my letters page!

| | | |
| --- | --- | --- |
| From your area... | ...or from people... | ...or about a specific car! |
| | | |
You are viewing page 1 of 1 - go to page: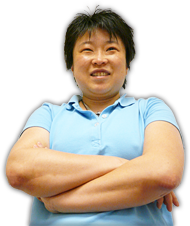 Online Service
Response Times
Quote > Proposal > Order > Delivery
76 CLIENTS IN 'PROPOSAL'
...LING REPLIES IN:
HRS : MINUTES sec
122 CLIENTS IN 'ORDER'
...LING REPLIES IN:
HRS : MINUTES sec
Customers use my secure LINGO management system.
Response times above based on last 4 hour period between
9am - 6pm, Mon to Fri -Ling

No Waiting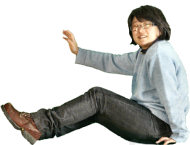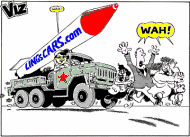 I am the Viz UK business ambassador!
Post me Ferrero-Rochers! Yum Yum!
Unlike most other internet car leasing sites, I publish all my contact information openly!
...so, you know who I am - Ling
THE UK's FAVOURITE
CAR LEASING WEBSITE!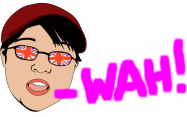 Boss: Ling Valentine MSc IoD
LING World Headquarters
Vance Business Park
Gateshead, NE11 9NE
Tel 0191 460 9444
Fax 0870 486 1130
sales@LINGsCARS.com
I prefer email to phone - Ling
VAT No: 866 0241 30
Co Reg No: 6178634
Consumer Credit Licence: 663330
Data Protection No: Z1098490
Best Before: 17/08/2007