CUSTOMER LETTERS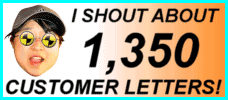 1522 LETTERS!
More customer letters than any other car sales site IN THE WHOLE WORLD! - Ling
You are viewing page 1 of 1 - go to page:
Search my letters page!

| | | |
| --- | --- | --- |
| From your area... | ...or from people... | ...or about a specific car! |
| | | |

Customer Letter: 1340 / 1522
Craig says...

The whole process was 'Lingtastic' from start to finish. A lot of the big utility companies could learn a lot from your approach to customer service. I look forward to renewing, hope prices don't go up! Excellent delivery - everything as stated.

p.s. enough of the crushed polo mint already!

Craig

Editor Note: Great, great! Apart from these C-Crossers are really popular cars, I am happy you enjoyed the service. I am available for big utility training courses at £10,000 per hour :) Bloody post office crushed the Polos. When I sent the special Chinese sweets they were in one piece with just one hole. I should claim the Polos on insurance, hahaha. - Ling
---

Customer Letter: 1287 / 1522
Craig says...

Amazing friendly straight-forward process. Ling takes the pain out of personal leasing. It's also reassuring to know that Ling is there if there are any problems over the lease period. Looking forward to my renewal in 2-years. C-Crosser arrived on time, with the tax disc following 4-hours later! Excellent!

Craig

Editor Note: Craig, you have double-barrel name and now a double-barrel named car! :) You were brilliant to deal with and as a software engineer I appreciate that you liked my systems. Go and drive the Citroen and I'll be in touch soon! - Ling
---

Customer Letter: 1245 / 1522
Caroline says...

Brilliant service, great online LINGO system. Thanks for all your help with my new Honda Civic.

Caroline

Editor Note: Cal, just a short note, but a happy customer :) Thanks so much for sending that, really hope you love you nice new car. - Ling
---

Customer Letter: 969 / 1522
David says...

Due to payment problems between the finance company and the dealership, the car took longer to arrive than anticipated. However, I was given a comparable loan car for the additional weeks.

Ling's communication was excellent throughout, both email and by phone. It was worth the wait as the car is fantastic. I am disappointed that the dealer's actions affected the end customer (me), but understand their predicament.

David

Editor Note: Yes... I was disappointed too, but I insisted you get a good hire car. The finance company was entirely to blame in this instance and it was sorted out eventually. These things happen, it is a shame the finance companies cannot improve slightly. But... you have your Volvo XC90, you have used lots of (free) miles on a hire car and now you are happy. Thanks so much for the very fair letter, David. - Ling
---

Customer Letter: 863 / 1522
Terry says...

Ling, your service was very good. You gave speedy feedback, which made it easy for me to decide which car to choose; a Vauxhall Zafira. Thanks for your assistance.

Terry

Editor Note: I love to get letters from Finance Directors. I'm glad you are happy with my service, Terry, but a FINANCE DIRECTOR means I get the prices right too. I do this by cutting the overheads. Thanks for being a sweet customer! - Ling
---

Customer Letter: 799 / 1522
Colin says...

My car took months to arrive, but that was Nissan's fault and nothing to do with Ling! I will definitely use Ling again in three years when the contract has finished. The car is excellent by the way! No problems on delivery, excellent. Prompt delivery.

Colin

Editor Note: Yes, it took months to arrive because you ordered the most popular car in the UK, I think! The workers at Washington are going like mad to build these Nissans. I place many orders months in advance. I am happy you could wait, and I am happy you seem really pleased! Also, as you are a senior IT consultant, I am really pleased you enjoyed to use my website. - Ling
---

Customer Letter: 619 / 1522
Paul says...
Very clear and smooth process from start to finish. All the paperwork was completed promptly and in a professional way. I would not hesitate to use LINGsCARS.com again.

Paul

Editor Note: Wow, from a solicitor who spends his days completing similar paperwork, this is real praise. You grabbed a bargain with the BMW 320, Paul. Thanks for being a great customer... I just love solicitors; paperwork is always so well done, although I always feel like charging £25 per phone call :)! Have a free hyperlink, if I am ever arrested by the police, I may need you. - Ling
---

Customer Letter: 520 / 1522
Noeleen says...

"Fast and friendly service.
Minimum of fuss.
Strange candies (but I like some of them).
Delivery on time, well organised, excellent!"

Noeleen

Editor Note: Noeleen, yes, this is the SECOND car you have had from me, and you still have your first - a Nissan X-Trail. I can just imagine you driving around Bedfordshire with the roof down and the strange Bedfordshire smell of bricks in the air! Hope you really enjoy the Mazda MX-5, come back soon! - Ling
---

Customer Letter: 343 / 1522
Grahame says...

"Ling, the new VW Transporter van is lovely. The dealer was helpful and I'm happy. You, on the other hand, are quite bonkers (WHAAAAAAT? - Ling) and I love you for it (ummm, OK... - Ling)! We WILL be having another van from you soon. You were helpful and mad; my kinda woman! Carry on doing what you are doing, it works!"

Grahame

Editor Note: Hmmm, mad, eh? I have friend with Aviation company. Next van you have, maybe I deliver it from helicopter at 5000 feet, like old VW Golf/Beetle TV ads. That will show you how mad I am, Grahame. Hehehe - Ling
---

Customer Letter: 259 / 1522
Alexandra says...

Ling, the car is super (Kia Picanto - Ling). We have been very impressed and pleased in our dealings with LINGsCARS. We appreciate that you have kept your word, done what you said at the time you were going to do. LINGsCARS have been polite, helpful and fun! The delivery was on time and courteous. I have been recommending you! Thanks.

Alexandra

Editor Note: Alexandra, it was really nice to deal with you! Thanks for wonderful letter, and I'm glad you are happy. Are you sure I am polite, though? - Ling
---
Search my letters page!

| | | |
| --- | --- | --- |
| From your area... | ...or from people... | ...or about a specific car! |
| | | |
You are viewing page 1 of 1 - go to page: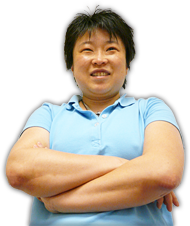 Online Service
Response Times
Quote > Proposal > Order > Delivery
83 CLIENTS IN 'PROPOSAL'
...LING REPLIES IN:
HRS : MINUTES sec
121 CLIENTS IN 'ORDER'
...LING REPLIES IN:
HRS : MINUTES sec
Customers use my secure LINGO management system.
Response times above based on last 4 hour period between
9am - 6pm, Mon to Fri -Ling

No Waiting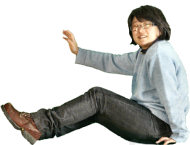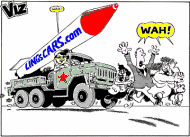 I am the Viz UK business ambassador!
Post me Ferrero-Rochers! Yum Yum!
Unlike most other internet car leasing sites, I publish all my contact information openly!
...so, you know who I am - Ling
THE UK's FAVOURITE
CAR LEASING WEBSITE!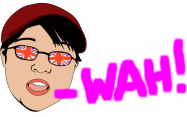 Boss: Ling Valentine MSc IoD
15 Riverside Studios
Newcastle Business Park
Newcastle upon Tyne, NE4 7YL
Tel 0191 460 9444
[email protected]
I prefer email to phone - Ling
VAT No: 866 0241 30
Co Reg No: 6178634
Consumer Credit Licence: 663330
Data Protection No: Z1098490
Best Before: 17/08/2007