CUSTOMER LETTERS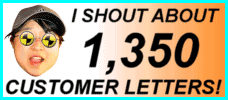 1523 LETTERS!
More customer letters than any other car sales site IN THE WHOLE WORLD! - Ling
You are viewing page 1 of 1 - go to page:
Search my letters page!

| | | |
| --- | --- | --- |
| From your area... | ...or from people... | ...or about a specific car! |
| | | |

Customer Letter: 1416 / 1523
Martin says...

Once again very quick, easy and professional service from your team - Thank you! Good delivery of our new VW Transporter!

Martin Roberts

Editor Note: Martin, you are a damn good customer and have had a few vehicles from me. Thanks so much for the letter - appreciate it! - Ling
---

Customer Letter: 1390 / 1523
Harold says...


Very good service
Kept will informed
Clear instructions
Only an idiot could go wrong!

Excellent delivery, delivery on time, very pleasant man. Overall very good service.

Harold Grimmer

Editor Note: Harry, you know, that is almost a poem. If only it rhymed :) Never mind, you run a haulage business, not a poetry club, so I forgive you. Hope you enjoy hauling stuff in the V50, these are lovely cars. I pass on regards to delivery guy. Thanks. - Ling
---

Customer Letter: 1322 / 1523
Richard says...

Whilst the website is a bit of a head explosion at first, you quickly get used to it and I loved how it worked. Annoyed that as soon as I signed the papers I was told the car would be delayed! Grrr! Overall good, easy, helpful service.

Richard Hurrell

Editor Note: Grrr indeed. What's happened is that Ford have realised that moving Fiesta production to left-hand drive models can earn them much more, as the cars are built at Genk, Belgium and Ford can then sell them for strong Euros, instead of weak UK pounds. So, UK production has been part-diverted to feed the German market. Bloody Germans. This is putting back Fiestas (plus they are the UK's most popular car). Unfortunately, the dealers in the UK are out of control about this and they get last minute delays. Plus, Titanium production suffers because there is an alloy wheel shortage (as they are selling twice as many models with alloys as planned). Nightmare, eh? But better than not selling them. So apologies for delays, but I cannot control Ford factories.

Apart from all that, thanks for head-explosion comment, hahaha. Talk in a couple of years, Richard. - Ling
---

Customer Letter: 1318 / 1523
Frank says...

Fantastic price! Fantastic service! Service with humour, you cannot beat it. Thanks! Good delivery of my new Citroen C1.

Frank Thornborrow

Editor Note: Frankie, I have withheld your address because you are a bloody sensitive occupation :) I don't want anyone giving you problems. Small C1 is ideal car for city. All you have to do now is drive it like hell :) Hahaha! Thanks for lovely comments! - Ling
---

Customer Letter: 1216 / 1523
Martin says...

LINGsCARS has been a revelation in doing business in the UK. Gone are the days of traditional letters, post and replies and have been substituted with almost instant responses from personnel with a very good understanding of their customers' needs.

Even if something was incorrect, it was resolved almost instantly. Well done.

I cannot abide businesses who do not respect how busy their clients are and make you wait for information - well done Ling for breaking the trend. Good delivery, car was very dirty (***WAH! BLOODY DELIVERY DRIVERS!!! - Ling***) but arrived on time. John, one of my staff, is thoroughly enjoying the car.

Martin Roberts

Editor Note: Martin, what a fantastic letter, thanks. This is when I feel so happy, to put in all the effort. There is no reason response cannot be instant (for any business) but UK car dealers are some of the worst in this respect. Car was dirty due to the distance travelled on a bad day, BUT no excuse for at least not car washing it before delivery. I kick the supplier. Thanks again, your letter is on my wall. So glad "John" is happy chappy :) - Ling
---

Customer Letter: 1205 / 1523
Joanne says...

I am very happy with the service you have provided, however when the Grande Punto was delivered there was no aerial with the car and the delivery man didn't show me how to work the cer; eg. the Blue and Me.

Joanne Mcarthur

Editor Note: Joanne, once again I am let down by the supplying dealer! I kick them, beat them up and shout - but some dealers are STILL so unresponsive. They should learn better customer service, eh? I am pleased you are happy with MY service, shame I cannot say the same about the dealer's service. Boots swing into action, AGAIN! Grrrr. - Ling
---

Customer Letter: 1167 / 1523
Martin says...

Very simplistic user friendly and helpful. Hope to use Ling in not too distant future. Delivery of our new Vectra was fine.

Martin Roberts

Editor Note: Martin, you are manager of a Property Developers and Maintenance company, so I appreciate your comments. There was a slight issue of a week's delay in the contract start, so I sent you a refund for that week. It is really nice to deal with someone as efficient at replying as you, you made my job a pleasure. Thanks. - Ling
---

Customer Letter: 1042 / 1523
Tim says...
Dear Ling,

Thank you for all your help with my new Chrysler 300C. I had read some testimonals on your website to prior to ordering and would totally agree with their opinion – a fast, friendly, personal service which keeps you regularly updated and at a great price. One other major factor in choosing your service was "you" – you're not just some faceless company. Thanks again.

Excellent delivery, very friendly, arrived on time with a phone call on my mobile to warn me.

Tim Harding

Editor Note: Woo Hoo! Tim, you are a GP and I managed to read your writing! That is a first. You will frighten your elderly patients rolling up in your killer car Chrysler 300C low rider mother. Especially as it is in black. You will look like Jack Nicholson in the Witches of Eastwick. Harold Shipman should have driven one of these! I am sure you are quite a different kind of GP :) Send morphine, my fingers hurt from typing so many customer letters. - Ling
---

Customer Letter: 828 / 1523
Paul says...

Very good service, lots of fun (which I never thought leasing a new car would be). I would use Ling again! Good delivery of my Citroen C4 Picasso. Everything fine.

Paul Moseley

Editor Note: Lovely jubbly, Paul me old mukka, apples and pears Jamie Oliver pukka Picasso (is that how you talk?). Everyone loves these 5-seat Picassos, so you should find it a great car for London. Mind that congestion charge from Red Ken Livingstone (reminds me of the Chinese Government). Talk in 3-years when you need a replacement. - Ling
---

Customer Letter: 787 / 1523
Grahaeme says...

Ling you are a legend. I have never had someone email me back so quickly. Fantastic service from start to finish. I will definitely use you again in future (providing you are still the cheapest).

Grahaeme Smart

Editor Note: Hahahaha, and who will beat me on price?? Not the dealers. My thought is "why email slowly when you can email fast?". DEALERS TAKE AVERAGE 24 HOURS TO RETURN AN EMAIL. All mine are done well within 24 minutes, probably sooner, immediately if possible. Got to laugh at the poor dealers... Enjoy the new Ford Mondeo! - Ling
---

Customer Letter: 727 / 1523
Gregory says...

After spending several weeks searching for the best personal Contract Hire deal - I found Ling!

Best price, very efficient and I have a brand-new car for the first time in my life! I have already recommended Ling to all my friends and colleagues and will definitely use LINGsCARS again for my next PCH contract. Thanks soooooo much. Good delivery. Dealer would have scored "excellent" but the driver didn't quite make the AM delivery.

Gregory England

Editor Note: Gregory, wow, a first new-car. I don't often get new-car virgins on my customer books :) That Astra is one of the best value cars this year, I have done dozens of them and every single customer is really pleased. Thanks for being a superstar customer! - Ling
---

Customer Letter: 663 / 1523
Sarah says...

The quote for my BMW 325 Coupe was more than competitive and the car - to the exact specification required - arrived ahead of schedule. Outstanding delivery, prompt polite and informative. I had to supply paperwork twice, but otherwise brilliant, thank you.

Sarah Doery

Editor Note: Sarah, you were a victim of the postal strikes. I has been driving me mad, so many letters lost in the post, or delayed by the communist postmen. It is a shame there is no real alternative. Despite all that you got your car early! Hope you have a great time zipping around London in your swanky BMW coupe. - Ling
---

Customer Letter: 299 / 1523
Satnam says...
"Dear Ling,

We were very pleased with your service. You made me feel like it was a relative lending us a van! A pleasure doing business with you. Manners 10/10. You are a great asset to LINGsCARS.com. Your supplying dealer was well mannered and efficient. You both make a good team. Keep up the good work, we will recommend you."

Satnam Singh

Editor Note: Satnam! No wonder I am an asset to my company, I AM my company! As you are builder, I was toying with doubling price at last minute, delivering only half the van, and leaving big mess in your front garden, hehehe. But I didn't, because you are so nice as a customer. Enjoy Vauxhall Vivaro Van! - Ling
---

Customer Letter: 112 / 1523
Ka says...
Great design, very funny, clear information

Ka Fung Lau

Editor Note: Great letter, very short, clear text - Ling
---
Search my letters page!

| | | |
| --- | --- | --- |
| From your area... | ...or from people... | ...or about a specific car! |
| | | |
You are viewing page 1 of 1 - go to page: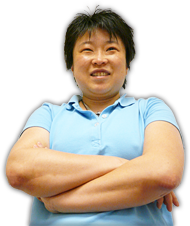 Online Service
Response Times
Quote > Proposal > Order > Delivery
83 CLIENTS IN 'PROPOSAL'
...LING REPLIES IN:
HRS : MINUTES sec
123 CLIENTS IN 'ORDER'
...LING REPLIES IN:
HRS : MINUTES sec
Customers use my secure LINGO management system.
Response times above based on last 4 hour period between
9am - 6pm, Mon to Fri -Ling

No Waiting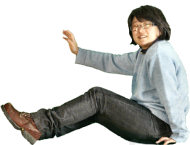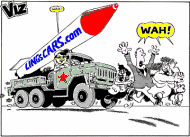 I am the Viz UK business ambassador!
Post me Ferrero-Rochers! Yum Yum!
Unlike most other internet car leasing sites, I publish all my contact information openly!
...so, you know who I am - Ling
THE UK's FAVOURITE
CAR LEASING WEBSITE!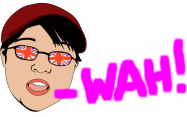 Boss: Ling Valentine MSc IoD
LING World Headquarters
Vance Business Park
Gateshead, NE11 9NE
Tel 0191 460 9444
Fax 0870 486 1130
sales@LINGsCARS.com
I prefer email to phone - Ling
VAT No: 866 0241 30
Co Reg No: 6178634
Consumer Credit Licence: 663330
Data Protection No: Z1098490
Best Before: 17/08/2007