CUSTOMER LETTERS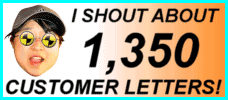 1522 LETTERS!
More customer letters than any other car sales site IN THE WHOLE WORLD! - Ling
You are viewing page 1 of 2 - go to page:
Search my letters page!

| | | |
| --- | --- | --- |
| From your area... | ...or from people... | ...or about a specific car! |
| | | |

Customer Letter: 1399 / 1522
Nicholas says...

Excellent website and generally seem to have the best prices- even when sourcing something not on the standard list – beat all the other quotes I had. LINGO is a fantastic way of keeping in touch, everything in one place. Staff very friendly. I have no complaints at all – why use one of those miserable other leasing companies?

Excellent delivery, excellent service - clean car, on time etc. Showed me all the controls. And fitted mats!!

Nicholas

Editor Note: Hahaha, exactly, all the rest are miserable buggers, eh? We had great fun and as you are an IT manager for a major bank I appreciate the comments about my secure LINGO system :) Enjoy the VERY fast 210bhp Golf, mind the speed cameras! The postman even ripped your letter, it was sent so fast... or was that you? - Ling
---

Customer Letter: 1345 / 1522
Mark says...

First class service. I reported on the day of delivery that the Mazda 6 had not been fitted with reverse parking sensors ordered. Ling called first thing the next day and arranged with the dealer. The dealer was equally first class with the sensors fitted within two days. Will certainly recommend you.

Mark

Editor Note: Mark, as you are Senior Client Manager with a major Finance Company, I take your comments seriously. Thanks for very kind words. Dealer was very good at sorting their mistake, too. As you live in Yorkshire, everyone will note that the price was cheap, too. :) - Ling
---

Customer Letter: 1300 / 1522
Kathryn says...

Thank you Ling for the excellent service you provided. I don't hesitate in recommending you to friends and family. I cannot find fault with the service you provided, it was in fact excellent. We look forward to arranging our next vehicle with you when our lease is up. Thanks for all your help. No problem with delivery, but driver said car mats would be sent to us, but they haven't.

Kathryn

Editor Note: Well, Kathryn, I will send you a set of Ling mats, then. Usually cars do not come with mats, but when they promise, they should deliver, eh? Another super Fiesta delivery. As you are a teacher, I am pleased to say your spelling was 10/10, hahaha! Don't let the kids near the car. - Ling
---

Customer Letter: 1127 / 1522
Ian says...
Ling, running a small company is hard. So is setting service. Your service is FAB and you go the extra mile. Many businesses should follow. We know we go the extra mile. A3 is also FAB, the wife loves it. Excellent delivery by great guys!

Ian

Editor Note: Ian, hahaha. Well, it is harder for you, you are in Barnsley! :) Glad your wife likes the car, it is a lovely thing, that A3. Thanks so much for comments. - Ling
---

Customer Letter: 1083 / 1522
Timothy says...

Absolute pleasure to deal with a real person with sense of humour, who is also totally professional, for my new Volvo C30. Good delivery.

Timothy

Editor Note: Great to hear you are happy chappy! Enjoy this Volvo which was cheaper than equivalent Focus! To help you with Google, I will say Viresco Technology do lawn care. Thanks, Timothy! - Ling
---

Customer Letter: 1077 / 1522
Roger says...

What a easy way to lease a car, always up to date with communicating, answered all emails promptly only finance company slow in answering questions. Will use again.

Roger

Editor Note: Yes, Roger, bloody finance companies are slow. They have operatives, not heart and soul communications. Sorry about that. You have a very cheap new Xsara Picasso. So glad to have you as a lovely customer! As a surveyor (a professional person) I value your comments. - Ling
---

Customer Letter: 1039 / 1522
Matthew says...

After deciding to go the lease route for a new car I nearly gave up after all the twaddle that other supplies were giving me about why my personal quote was around £100/month move expensive than their "cheap deal" on-line.

Then I found this website, LINGsCARS.com. Ling is super efficient, honest and quick to respond I had no problems with my deal and the price that was on the screen is the price I am paying! Another happy punter and so far so good. Ling is there an opportunity to comment at the end of the lease?

Delivery of my Civic Type-R was good, can't fault them really... but about time they supplied mats.

Matthew

Editor Note: Matt - Well, how happy this makes me. I hate the way some other companies advertise prices they cannot supply, it is very annoying for everyone. Great comments. The mats - well, you are leasing a car, not mats... I ask suppliers to strip out all unneccessary costs, so these might be victims of that policy. Some mats can cost £75!!! I can supply nice ones for £20, £5 less than Halfords charge. Comment; yes, you can comment anytime you want :) Feel free, hahaha. - Ling
---

Customer Letter: 932 / 1522
Alan says...

The most efficient business I have ever dealt with. Everything done so professionally. Kept totally informed step by step. I wouldn't hesitate in recommending LINGsCARS to anyone. The delivery driver of my new Ford Mondeo gave me a good demonstration of the car.

Alan

Editor Note: Crikey, Alan, what a recommendation! Now I have a bloody high standard of efficiency to keep up for new customers. I do know the way to do this to get maximum efficiency, and you were beautiful customer because you followed my prompts... it becomes more difficult when customers insist to want to do things in a different order. Because cars are such a big item, I prefer to make sure everything is safe and correct, rather than jumping ahead. Thanks for being so lovely, hope you have a great time in your new Mondeo. these are VERY good new cars! - Ling
---

Customer Letter: 918 / 1522
Danny says...

The process of acquiring my new Nissan Qashqai was both smooth and very professional. Right from the start the communication was first class, all the information I needed was only an email or phone call away. The car was delivered on time and in perfect condition. The dealer service was excellent, too. I would recommend this website to anyone.

Danny

Editor Note: Yo, Danny! Great, you grabbed a cheap new Qashqai and had a great time getting it - I'm so pleased. See you in 2-years! Enjoy the car, everyone loves these Qashqais. - Ling
---

Customer Letter: 883 / 1522
Linda says...

A very easy and friendly transaction. Ling was very helpful even when there was a delay from the dealer. I would definitely use Ling again. Thanks... (how do you say "thanks" in Chinese?)

Linda

Editor Note: Linda, you say "xie xie" but it is pronounced "shay shay". That is thank you to most Chinese in the official Chinese language mandarin - (China, Taiwan, Malaysia, Singapore). In Hong Kong and the south of China (and probably your local Chinese takeaway), they speak Cantonese... so you would say it like this "mmm-goy". You should try it!! :) Anyway, all that rubbish aside, I'm glad you are happy with your Grande Punto oooop in Barnsley! Hahaha. I know you say thank you in Yorkshire by just making a grunting noise - my husband is from Wakefield. - Ling
---

Customer Letter: 857 / 1522
David says...

Long Live Ling!!!

Best deals on wheels and so much more FUN than your regular dodgy dealer. The paperwork got a little lost, but we will forgive Ling anything. Excellent delivery of my Kia Picanto, and a friendly drop-off.

David

Editor Note: David, you were a victim of the postal strike! Despite the fact that I sent all your stuff to the finance company special delivery, it still remains undelivered to this day. Bloody post office! Grrrr. Still, it didn't stop you getting your car on time :) Enjoy, you are a repeating customer. You are Europe's Biggest Online Giftware Wholesaler. Ancient Wisdom has over 10000 exotic, interesting & unique product lines spread over approaching 1000 web pages all available to order on-line for delivery next day in the UK (well you do your best). I am so pleased you used MY website to get your cars! - Ling
---

Customer Letter: 692 / 1522
Paul says...

Ling, the Mini Cooper "S" is great... according to my wife - I haven't seen much of it!

The service you offer is great, if not a little wacky!

The car arrived as promised, when promised. It arrived in A1 condition, the driver was really helpful. You've been prompt with any information I've needed and I have to say I like your style. I probably wouldn't have gone for the leasing option if it wasn't for you and your company. Thanks again, and keep at it.

Paul

Editor Note: These new Minis have been really popular, it's a shame the factory struggles to keep up, BMW keep investing but the popularity means a bit of a wait for a new car. I'm so happy you like the service. Thanks for the kind letter, paul. - Ling
---

Customer Letter: 666 / 1522
Darren says...

Everything about Ling is as she says on her tin!

Fantastic, speedy, honest, reliable, hardworking and will go well over beyond-the-limits to make sure you are a happy chappy. I will never go anywhere else, now. Citroen C4 Grand Picasso is fantastic, thanks.

Darren

Editor Note: Hehehe, as I say, Darren: on my tin it says "Made In China"! :) What can I say to you, you were a lovely customer. And you chose a car that every single customer that has had one thinks is VERY good. As you are from Yorkshire, you appreciate the low price, too :) - Ling
---

Customer Letter: 602 / 1522
Susan says...

This is our fourth car from Ling - she found us the exact specification of VW Golf that we wanted, a 2.0 GT Tdi 140 bhp 3 door. Delivery time and price; - spot on! Once again, excellent service and a very easy website - no hidden extra costs. Excellent delivery service by a nice man.

I thoroughly recommend Ling.

Susan

Editor Note: Susan, well, yes... you ARE a long time customer. Your previous cars have included a SAAB 9-3 Sportwagon, a Mini Cooper and a BMW. Thanks for being so loyal, I do try my best to give everyone good service... but when you come back again and again, I know I am doing something right. Hope you didn't get flooded out in the recent rain! Speak in a year or so :) - Ling
---

Customer Letter: 540 / 1522
Rebecca says...

"Hi Ling,

I just wanted to say my MX5 arrived last Tuesday as promised (I'm sure you would have known sooner if it hadn't).

I've got to say I love my new MX-5, had my lid off a few times already and they say we are going to have a great summer - "bring it on!". I wanted to say thank you for an all round great service. Having never leased before I was a little wary but your response to my questions reassured me and the information on your website was a huge help. I cannot fault any part of the process...

1. You couldn't be beaten on price.

2. You responded to every email I sent within minutes - I even sent emails at 7am and 9pm and yet you still responded - what are you... superwoman? (no, just a bit of a saddo workaholic - Ling)


3. The whole process took approx 3-weeks from initial enquiry to receiving the car.

4. And to complete the service, a really friendly gentleman delivered my car just when you promised.

If anyone is thinking of leasing, I would recommend Ling 100%. Thanks again"

Rebecca

Editor Note: Rebecca, for security I have no problem at all in withholding your full address. Thanks for the lovely letter! It all went so smoothly partly because you were so efficient with your own communication and paperwork! You got the cheapest MX5 in the country! Well done for acting so quickly and confidently - Ling
---

Customer Letter: 509 / 1522
Rebecca says...

"Hi Ling,

Just to thank you again for an all-round great service. When I originally saw your website, I thought you were a little mad... but I have got to say you are one of the most honest people I have ever dealt with. I cannot fault the delivery of my new Mazda MX-5 at all, the delivery guy was relly nice and explained everything. Keep up the good work, and wish you all the best."

Rebecca

Editor Note: Yes, well, if only Mazda UK realised how happy my customers are with their cars and my service, Rebecca. They continue to attack me and force my suppliers to blacklist me by threatening them which I believe is very unfair bullying business behaviour. I simply do my best for everyone and it was fun getting your car, thanks for being so great to deal with. Enjoy the fine weather at the moment and get your top down! - Ling
---

Customer Letter: 453 / 1522
David says...

"Friendly, knowledgeable and an efficient service and delivery. I would highly recommend Ling and her company to anyone."

David

Editor Note: Brilliant letter, brilliant car (Mazda MX5) and brilliant customer! - Ling
---

Customer Letter: 433 / 1522
Ian says...

"Ling, I was a lease virgin (there goes my Google rating - Ling) and you were very gentle with me on my first go!! :)

The Audi A4 Cabriolet is great, looking forward to taking the roof off when the wind/rain/snow stops. My Audi was delivered in an excellent manner, in a time slot which was great because that was the only time I was around. I'm recommending you to everyone in our company car scheme who wants to opt out of the 4-door boredom. "

Ian

Editor Note: Oh, no, Ian. Now Google will think I am sex site due to your use of the V word. Still, in your new Princess Di car, you don't care about that. Mind your perm in the wind! - Ling
---

Customer Letter: 432 / 1522
Gilbert says...

"I was recommended to visit LINGsCARS.com by a friend who had been in the Motor Trade for years. Most leasing and contract hire sites were taking ages to respond and had no human contact. Ling got straight back with some cracking advice, opened my eyes further to the motor industry and she got my business because of the plain commitment to wanting it. The Audi dealer she chose was good, no fussing, just did the job as Ling promised they would. My advice: Lease a car from Ling, now - are you stupid? Wah!"

Gilbert

Editor Note: Gil, so glad you are happy with your Audi A6... but I sit here typing this really trying so hard; and I find it is impossible. It is like my fingers cannot avoid hitting the keyboard. They are out of control. Can only type one thing as my hands keep getting pulled back to the same keys: "This is one occasion you should be glad you DIDN'T go to SpecSavers", hehehe - Ling
---

Customer Letter: 369 / 1522
Bill says...

"Hi Ling, Thanks for the great service - 3 weeks from first enquiry to shiny new RX-8 sitting on the driveway! Don't think I'll ever buy a car again when leasing is so much cheaper and easier.

We're just off for a quick spin on the M62 so we can wave to your rocket truck."

Bill

Editor Note: Bill, bear in mind you should salute, not wave. From Barnsley to Saddleworth and back will use probably £137.50 of fuel in an RX8, hehehe, so take your cheque book. My rocket truck (7-tonne 6x6 7.0 litre V8 petrol 150bhp - very nice noise) is marginally more economical than Mazda RX8 (1.5 tonne 4x2 1.3 litre hotpoint 1300, 231bhp, sounds like washing machine). Hehehe. Yours is faster, though, Bill. - Ling
---

Customer Letter: 339 / 1522
Louise says...

"We have now converted all our cars to cars on lease - this latest one is a SAAB 9-3 Sportwagon - and all through Ling! Her service is excellent and she really tries to find the car we are looking for. Ling's website always has the best prices and it's the most fun, and her dealers are excellent!! We look forward to finding our next car with Ling."

Louise

Editor Note: Louise, Louise, oh with your SAAB so new; Louise, Louise, another car for you; Louise, Louise, I'm so in love with you-hooo-hooo. (Apologies to Debbie Harry - not big in China, anyway. And the love thing is not like lesbian shit. I'm Chinese. That's illegal for Chinese, my mum says. But no offence to Lesbians, especially if you want car!) - Ling
---

Customer Letter: 328 / 1522
Howard says...

"Dear Ling

My BMW X3 arrived exactly as planned. A big THANK YOU for organising everything so quickly, and being cheerful with it! The BMW dealer was friendly, efficient and heplful. Full marks. I was particularly impressed with the way that you kept me informed every step of the way. "

Howard

Editor Note: Howard, in return, I was particurlarly impressed with the way you dealt with my question; "Are you the crap singer from the 1980's?". Enjoy BMW X3, but don't take off road... they just have 4x4 to look good! You can buy spray-on mud these days :) - Ling
---

Customer Letter: 310 / 1522
Darren says...

"Fantastic to deal with, Ling keeps you informed. First-Class service. I'll be back for my next car soon."

Darren

Editor Note: Darren, now you have brand new Land Rover Disco 3 - this is an entirely suitable vehicle for crossing vast, barren wastelands of South Yorkshire slag heaps and disused coal mines. Be careful of driving down mine shaft hole! Please also to give Mr Scargill a toot on horn when you drive past his house in Barnsley. He is hero of glorious British Communist system failure - Ling
---

Customer Letter: 303 / 1522
James says...

"After 15 years of company cars, I was dreading getting my own when the company I am with stopped its car scheme. However, Ling made getting my own car so painless - I can't believe anyone can be so efficient! Thank goodness the service ethic still exists in the UK! Also, a big thanks to Alan at the dealer, spot on service and delivery. See you in two years, Ling!"

James

Editor Note: Lovely letter, thanks James! My Citroen dealer is (usually) the best in the country. Thanks also for comments about my efficiency, most "large" leasing companies still don't gettit. Is it rocket-science to figure out why my cars are cheaper? The same reason that Ryanair are cheaper. Hmmm. Maybe they are job creation schemes, some of these other companies? But then who wants to simply subsidise other companies employees??? Have a good couple of years in your new Picasso, James!- - Ling
---

Customer Letter: 282 / 1522
Steven says...
Thanks for all your help, Ling. Everything you said would happen, did, and on time! The excellent dealer was very helpful with the paperwork and delivery arrangements. I would have no hesitation recommending you to colleagues and clients.

Steven

Editor Note: Oh, my husband is from Yorkshire which helps, as I can translate what you are saying to English, when you phone me, Steven. Enjoy BMW 320, that is same car as mine!!! Very nice, eh? - Ling
---
Search my letters page!

| | | |
| --- | --- | --- |
| From your area... | ...or from people... | ...or about a specific car! |
| | | |
You are viewing page 1 of 2 - go to page: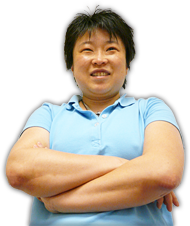 Online Service
Response Times
Quote > Proposal > Order > Delivery
81 CLIENTS IN 'PROPOSAL'
...LING REPLIES IN:
HRS : MINUTES sec
120 CLIENTS IN 'ORDER'
...LING REPLIES IN:
HRS : MINUTES sec
Customers use my secure LINGO management system.
Response times above based on last 4 hour period between
9am - 6pm, Mon to Fri -Ling

No Waiting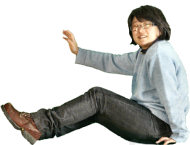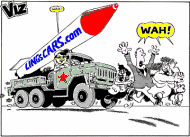 I am the Viz UK business ambassador!
Post me Ferrero-Rochers! Yum Yum!
Unlike most other internet car leasing sites, I publish all my contact information openly!
...so, you know who I am - Ling
THE UK's FAVOURITE
CAR LEASING WEBSITE!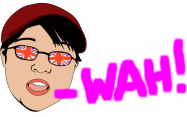 Boss: Ling Valentine MSc IoD
15 Riverside Studios
Newcastle Business Park
Newcastle upon Tyne, NE4 7YL
Tel 0191 460 9444
[email protected]
I prefer email to phone - Ling
VAT No: 866 0241 30
Co Reg No: 6178634
Consumer Credit Licence: 663330
Data Protection No: Z1098490
Best Before: 17/08/2007