CUSTOMER LETTERS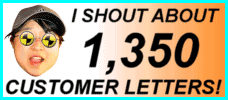 1522 LETTERS!
More customer letters than any other car sales site IN THE WHOLE WORLD! - Ling
You are viewing page 1 of 1 - go to page:
Search my letters page!

| | | |
| --- | --- | --- |
| From your area... | ...or from people... | ...or about a specific car! |
| | | |

Customer Letter: 1344 / 1522
Martin says...

Hi Ling, sorry I've taken so long for this feedback but have started a new job! Ling, you were brilliant, I would recommend you to anybody. Good communication, you do exactly what you say on the tin! Brilliant delivery, car on time and washed. Many thanks Ling.

Martin

Editor Note: On my tin, it still says "Made in China", hahahaha! I withhold your address as you are important person in Armed Forces and I do not want responsibility for terrorist incident. I forgive you for delay while you are on Tour of Duty with Band of Brothers. Thanks, Tommy Atkins for being super customer. Glad they managed to wash your Volvo C30... There is a war on, you know! - Ling
---

Customer Letter: 905 / 1522
Ian says...

Having never leased before, I had my reservations. Ling made the leasing of my new Nissan Qashqai a joyful hassle free experience. I would definitely recommended Ling to all who wish to lease. A hardworking truly professional lady. Thanks Ling, I'll be back and the rest of my family. Delivery was excellent, by a very caring, professional company.

Ian

Editor Note: Ian, well... again I find it difficult to know what to say, your letter is so kind. Thanks for completing every bit of paperwork so efficiently! I have never been to Plymouth, maybe I should visit if all the people there are as nice as you? Thanks! - Ling
---

Customer Letter: 766 / 1522
Roger says...

Thank you Ling for the early delivery of our Nissan Qashqai. The contract has been dealt with in a professional, yet personal manner. My Qashqai was delivered on time by a pleasant and careful driver. Your documentation and procedures are exceptional - leaving nothing to chance. There are many Government departments that should use your advice! Will be back in 3-years. Thanks!!

Roger

Editor Note: Here we go, another senior Fireman, you were a Deputy Chief Fire Officer until very recently. I am surprised you didn't want a bright red Qashqai :) Thanks for the kind words, they mean a lot coming from a senior professional like you, Roger. Have a great time in your new Nissan. - Ling
---

Customer Letter: 601 / 1522
Keith says...

Ling is a comlete nutter; how refreshing it is to do business with someone like myself. She says it as it is, no bullshit. Just good service.

Always there when you need her, this has been a great business transaction. My new Vauxhall Zafira is the bollocks! Just what I asked for. Thank you Ling, you fruit cake.

Keith

Editor Note: Ok, well, I hope "fruit cake" is a good thing :) Anyway, so pleased you are happy with your Zafira, Keith. I must mention your business - ShowbizUK.com, where you offer such fantastic performers as "Status Clone" and "The Fake Bee Gees". Would recommend anyone needing to book a turn for an event... to visit your site. I give you hyperlink, a rare honour :) - Ling
---

Customer Letter: 537 / 1522
Paul says...

"Thanks very much for the car, it's great! As this was my first time leasing a car (!!) I was very wary and a few people thought I was mad. But there was no need to panic, the MX5 arrived on time as promised and everyone, including myself, is very impressed. Keep up the good work. Hope you get more MX-5s before my lease runs out."

Paul

Editor Note: You are an Engineer, Paul... so you appreciate the quality of the design of the MX-5. A shame Mazda UK have to be so nasty to me. Never mind, I still manage to supply and all my customers are very happy, as you show. I am sure Mazda will see sense, one day, and stop persecuting me :) There is one particular dealer who hates me for "stealing" their customers, they think everyone should pay full price, through the nose and they insist Mazda UK twist the knife into me. Thanks for being a great customer - Ling
---

Customer Letter: 532 / 1522
Ann says...

"Totally seamless and friendly service, I was kept informed throughout by email. I would recommend LINGsCARS.com without any reservation - delivery was slick and prompt and the driver was very helpful explaining about all my new gizmos. My Mercedes A-Class arrived immaculately and very promptly. Thoroughly recommended!!"

Ann

Editor Note: Hmmm, ANOTHER Internet professional! You are a Director of an Internet Credit Agency, Ann, so I put a big "+" sign next to any recommendation from you :). Plus, how amazing that the delivery was exactly on time, considering you live in the middle of nowhere! Thanks again, enjoy the baby Benz car - Ling
---

Customer Letter: 106 / 1522
Marc says...
It was nice to have someone trying to help for a change, not seeing what they themselves can get out of it. I would not hesitate to recommend LINGsCARS.com to anyone.

Marc

Editor Note: Marc, it is very strange. I seem to sell many cars to Cornwall. Maybe I should visit beautiful place? Maybe no good car suppliers in your end of wood? I do not run business just for love, but I love to run my business. This is why you feel difference - Ling
---
Search my letters page!

| | | |
| --- | --- | --- |
| From your area... | ...or from people... | ...or about a specific car! |
| | | |
You are viewing page 1 of 1 - go to page: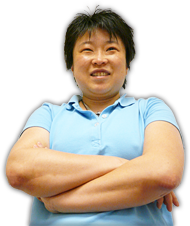 Online Service
Response Times
Quote > Proposal > Order > Delivery
76 CLIENTS IN 'PROPOSAL'
...LING REPLIES IN:
HRS : MINUTES sec
113 CLIENTS IN 'ORDER'
...LING REPLIES IN:
HRS : MINUTES sec
Customers use my secure LINGO management system.
Response times above based on last 4 hour period between
9am - 6pm, Mon to Fri -Ling

No Waiting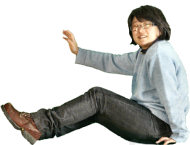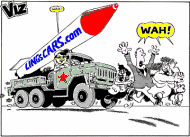 I am the Viz UK business ambassador!
Post me Ferrero-Rochers! Yum Yum!
Unlike most other internet car leasing sites, I publish all my contact information openly!
...so, you know who I am - Ling
THE UK's FAVOURITE
CAR LEASING WEBSITE!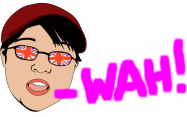 Boss: Ling Valentine MSc IoD
15 Riverside Studios
Newcastle Business Park
Newcastle upon Tyne, NE4 7YL
Tel 0191 460 9444
[email protected]
I prefer email to phone - Ling
VAT No: 866 0241 30
Co Reg No: 6178634
Consumer Credit Licence: 663330
Data Protection No: Z1098490
Best Before: 17/08/2007