CUSTOMER LETTERS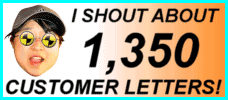 1524 LETTERS!
More customer letters than any other car sales site IN THE WHOLE WORLD! - Ling
You are viewing page 1 of 2 - go to page:
Search my letters page!

| | | |
| --- | --- | --- |
| From your area... | ...or from people... | ...or about a specific car! |
| | | |

Customer Letter: 1514 / 1524
Gareth says...

Ling

Thanks so much for the fantastic service and our lovely new car. You are the best - at everything: best prices, best customer service and best for free Chinese noodle lunch! We tell everyone we know not to buy but to car lease from LINGsCARS.com.

It would be great if every business was as easy to deal with, reliable and offered such great customer service as you all at LINGsCARS.com. Forget looking elsewhere. Car lease from Ling! I'm happy for you to post this in your comments section for the world to see.

Gareth Prendergast

Editor Note: Hey World, look at this lovely letter! :) Gareth, you are now officially green motoring champion, buzzing around in the quiet Prius. I have withheld your address as you have sensitive military job, but lovely to see someone from a lovely little Norfolk town. I was in Downham Market one month ago, it is a great place. - Ling
---

Customer Letter: 1500 / 1524
Mike says...

Ling,

You must be doing something right as I am waiting for delivery of our 6th vehicle from you. Good dealer service.

Mike Donovan

Editor Note: Hahahaha, and you get sick of writing these letters, eh, Mike? You are one of my best customers :) Keep the orders coming! Enjoy the little van. - Ling
---

Customer Letter: 1494 / 1524
Gareth says...

I would just like to thank you and your team once again for the new Toyota Prius that we have now got. Your teams professionalism and understanding made the whole process completely painless. The delivery could have been extremely stressful with me not being in the country and my wife in full time work - but you pulled out all the stops to make is convenient for us.

When the time comes we will be happy to lease another car from you; safe in the knowledge that you put the customer first. Thanks Ling.

Gareth Prendergast

Editor Note: Gareth, as you are a highly qualified RAF operative, I withhold your address for security. I would hate Osama to bother you :) The Prius is a tremendous car and should go for miles on batteries as your place is flat I think. You and your wife were super-duper to deal with. Thanks so much for kind letter. - Ling
---

Customer Letter: 1477 / 1524
Karen says...

I found the whole process surprisingly easy and refreshingly friendly. I'm also happy that I got a good deal on my car. We loved your extra touches, especially the sweets. Delivery was excellent, very prompt and professional.

Karen Mcnulty

Editor Note: Brilliant! Bourne was one of the very first towns I visited when I came to the UK 12 years ago, so I know it well. Glad everything went smoothly with the Fiesta Titanium, you have a lovely car there! See you in 3 years, Karen! - Ling
---

Customer Letter: 1476 / 1524
Michael says...
The Audi is the third vehicle from your company. Your service and the car are both excellent.

Dealer Service – TERRIBLE. The car was dropped off and left without any instruction as to what button did what and even how to start it.

Michael Donovan

Editor Note: Well, I know the answer is to turn the key, but yes, that is terrible. There is a big gap between my service and the dealer service, eh? I am really sorry about this. However, tyou continue to order cars and vans and have another 3 vehicles on order. So I guess you forgive me for the daft dealer. Continue ordering, Mike! - Ling
---

Customer Letter: 1333 / 1524
Jensen says...

Hello Ling. The service on ordering to the delivery of the Berlingo van was great. The noodle were tastless and the Chinese polo mints were in pieces. Delivery good, no problems.

Jensen Security Systems Ltd

Editor Note: Well, that's the problem with Chinese Polo mints, they come from China and the ChinaPost is just not as good as the Royal Mandelson. These are bargain vans, for the price they are wonderful. Hope it does really good service installing alarms for you! You can add peanut butter to the noodles if you want some delicious flavour. Just don't stray too far from a toilet! Hahaha - Ling
---

Customer Letter: 1255 / 1524
Susan says...

Hi Ling, the car is superb and your service was fantastic!!! This Astra Sport Hatch is the first car we have had on contract hire and also the first brand-new car we have had. We will be back for our next car when the contract is over! Keep up the good work. Excellent delivery.

Susan Ashby

Editor Note: Sue, thanks. It's always a pleasure to help someone into a brand new car for the first time. I'm pleased you found my service to be good, I do try my best. Thanks so much for kind letter. - Ling
---

Customer Letter: 1236 / 1524
Darren says...

This is the first time I have gone trough the process of renting a car. Ling made this whole experience less confusing. She is a joy to do business with and I would gladly go throgh the whole process again. Excellent delivery, well handled, very good.

Darren Challender

Editor Note: Darren, you have a cheap Seat Leon for the next 2-years. Hope you enjoy it. It was great to deal with you, you were a very responsive customer. Take care! I want you back soon... - Ling
---

Customer Letter: 1176 / 1524
Paul says...

Ling is HOT!!! Great communicator and cars supplied at best prices. Delivery of my new Focus 2.0 TDCi Titanium was good.

Paul Childs

Editor Note: Norfolk Street Post Office on NORWICH Street? I'm confused; Well, anyone in and around Wisbech who wants to cash their pension... see Paul, if you can find him! He sells all sorts from stamps to string. No wonder you think I am HOT, that stuff on the stamps you lick contains drugs, I think. Thanks for letter. There was no stamp on it. Glad to see you have SOME job benefits :) - Ling
---

Customer Letter: 1166 / 1524
Philip says...

Fantastic service!!

Ling uses an innovative way of providing this service - and it all comes with a big smile too! Being the cheapest supplier for my new Volvo C30 is just a bonus! Delivery was good.

Philip Gilbert

Editor Note: Kevin, I drink a coffee to you, hahaha. But, you know Chinese prefer tea! Thanks for the lovely letter, if I am ever in Oundle (hmmm, some hope) I will drop in and have a cappucino with extra chocolatey bits and a 99 flake, please. Get driving your smart new Volvo! - Ling
---

Customer Letter: 1053 / 1524
Derrick says...

Great Car - Skoda Octavia Estate – great service and quick responses via the 'Lingo' system. Only gripe is the finance company (London) being very slow. I think you should seriously consider giving your customers some info about the 'vehicle on hire' certificate (VE103B), which is a V5 substitute, to prove your right to use the car (especially overseas)! It took several phone calls and two weeks to get it (and charged me £10 for it)!

Good delivery, did exactly what it said on the tin.

Derrick Davies

Editor Note: Derrick, well, I have taken your advice and I'm giving out the VE103B info. Glad you love the car and glad you liked the speed of the Lingo system. See you in 3-years! :) - Ling
---

Customer Letter: 1045 / 1524
Sharon says...

Hi Ling, sorry for delay. Better late than never! I am really pleased with my funky Citroen C2 and was very impressed with the service from Lingscars. Prompt and personal, recommend you to anyone! Thanks. Excellent delivery, I was very happy with the dealer service.

Sharon Green

Editor Note: Sharon, that's wonderful. Those C2s come loaded with leather, air con, just about everything. Hope you enjoy driving it around the Polish enclave of Peterborough! - Ling
---

Customer Letter: 1032 / 1524
Ben says...

I think your service is unique. Prompt, good value for money. One of a kind, good after sales service. I wish you all the success in the near future. You are a star. Excellent delivery, and with Ling I won't be paying admin fees.

Ben Burman

Editor Note: Yep, no admin fees, Ben. Those are ripp-off things, so many companies add them on - they are just pure profit for what?.. Filling in and posting a finance document. So pleased you liked my service and you like the Toyota Hi Lux. - Ling
---

Customer Letter: 992 / 1524
Ben says...

Thank you very much for all your time and effort, your service is good and I wish you every success in the foreseeable future. It took some time to sort things out but I dont think that's your fault. I think you done the best to your ability- thanks. Toyota were a bit slow, and had loads of documents - annoying.

Ben Burman

Editor Note: Ben, well, yes. This pick up was slow to arrange because the finance company were very "proper" and took ages, also there was no Hi Lux stock in the UK. Sorry about all the delivery paperwork, most suppliers short-cut it, but this one did everything by the book. At least you have your new pick up at a cheap price and you were happy with me :) - Ling
---

Customer Letter: 965 / 1524
Russell says...

Ling is awesome!

Despite buying a Japanese car from a Chinese lady, Ling was efficient, professional, well priced and great fun to deal with. I wouldn't think of going anywhere else in the future.

Russell Gostelow

Editor Note: Russ, that's good, because I would shout at you if you did go somewhere else :) The Japanese thing, hmmm, yes, all Chinese people have this brainwashed into them at school - about the Japanese. As a nation, China will never forget the brutal Japanese. Who can trust them after what they did (and still will not apologise for)? Many people are still alive who suffered at the hands of the same companies and businesses who now own and make these cars. It is a legacy that should not be forgotten. Many Brits feel the same way, they suffered too. I agree, car is car, politics is politics, history is history, but... never forget what these people as a nation were capable of and they refuse to admit it, still! We should all not be afraid to discuss this stuff. Thanks for letter. - Ling
---

Customer Letter: 916 / 1524
Simon says...

Great, efficient service - Comprehensive range and advice, and very competitive prices. Always treated with a personal touch and a sense of humour. Thanks. Vauxhall Zafira delivered on time and in good condition.

Simon Spyer

Editor Note: Simon, well... thanks! These Zafiras have been brilliant value and I have supplied over 100 of them. Glad you are pleased. You were very nice to deal with, thanks for the letter! - Ling
---

Customer Letter: 903 / 1524
Peter says...

Would definitely recommend, Ling (although she is a bit crazy!). Ling is very helpful, communication was excellent. Delivery of my new Merc C-Class was excellent too - what more can I say?

Peter Bagenal

Editor Note: Happy, happy, happy, I love it when Mercedes customers are happy as they have quite high standards. You got a super-duper new shape car at a brilliant price! Thanks, Peter. - Ling
---

Customer Letter: 884 / 1524
Clive says...

Ten emails, four letters, all answered in record time.

No problems.

I now have a brand-new Renault Clio. It was delivered on time, on the day I chose... "Lease a car from Ling, let her do her thing!". Excellent.

Clive ***

Editor Note: Clive, well, you are a star for pointing that stuff out, thanks. I am getting better and better systems to handle things more efficiently. You can be sure I am sitting here, glued to my PC, watching all those emails though - and making sure things are great for you. See you in 2-years! - Ling
---

Customer Letter: 709 / 1524
Stuart says...

LINGsCARS are fantastic. Very simple - a "no messing about" approach. I got a nice car at a good price. I don't have time to waste haggling or being "upsold" stuff I don't need. The delivery was excellent, better than I have received previously when dealing direct. If I need another lease car, I'm unlikely to go anywhere else!

Stuart Ancell

Editor Note: Great, brilliant. You are a specialist consultant in Telecoms... so your opinions mean a lot to me. I really try to give a straightforward service with no hassle, glad you liked it. Enjoy the new BMW 5-series and see you in a couple of years, Stuart. - Ling
---

Customer Letter: 667 / 1524
Mike says...

Very pleased with your service and personal touch, the response to my emails was amazingly fast. I will give you a call when my next vehicles are due to be changed.

Mike Donovan

Editor Note: Mike, thanks for lovely letter, I give you a hyperlink! Your new Lexus IS 220d is a lovely car, really the best in its class. Hope you enjoy swanning around Peterborough in it. Look forward to your next cars and vans. - Ling
---

Customer Letter: 651 / 1524
Stuart says...

Hello Ling,

Just a quick note to say the BMW 5 Series turned up bang on time this morning as promised.

Very nice chap delivered it - car seems perfect. Thank you very much for a hassle free experience - I am most impressed.

Stuart Ancell

Editor Note: Stuart, you are most welcome, you see; I can even deliver cars to North America!! :) Enjoy your tea party in the BMW. 5-Series is a fantastic car! - Ling
---

Customer Letter: 620 / 1524
Paul says...

Ling, many thanks for the help with my Citroen C4 lease. You took ownership of my "purchase" from day one and the delivery driver was excellent, including a full briefing on the car's functions. I will definitely use you again, see you in two years.

ps. Can I come to your Christmas party?

Paul Drury

Editor Note: Paul, I must say, you are a complete lunatic. We must have exchanged over 100 emails. You are a real-life funny onion and your jokes really brightened up my days in front of my PC! Hmmm, Christmas party... not sure; you will have a long drive. Maybe I should organise a summer driving event for my customers? I'll have a good think. - Ling
---

Customer Letter: 283 / 1524
Laurie says...

As a service industry provider, it warms our hearts to see someone such as Ling. In our opinion she is second to none. Thanks you so much for the Mercedes-Benz, and we wish you every success for the future.

Laurie Betts

Editor Note: Whoa! Kings Lynn is dangerous place, take care, soon will be inundated by North Sea. I know this, I did my MSc in Coastal Erosion and Sea Level Rise. However, until then enjoy Merc, Laurie!! - Ling
---

Customer Letter: 275 / 1524
Dave says...

Hi Ling, just to say thanks for supplying my Toyota Verso. I've told quite a few friends about you and your unique style of business. You obviously work very hard to please your customers. Delivery very good, just what we expected.

Dave Greenwood

Editor Note: ANOTHER Toyota Verso, these things taking over world. Very good cars, but almost invisible! I appreciate nice letter, Dave. - Ling
---

Customer Letter: 258 / 1524
Vernon says...

I love my new baby (car). I've had an amazing response from all my friends and family. I loved the service that I received, it was very personal and really helpful in getting me a new car. The only thing with leasing is that I didn't realise the amount of time it could take before you get a car. I wouldn't have minded a little note somewhere to point this out. Thanks for the Kia Picanto, though!! Everything was explained thoroughly and clearly to me on delivery.

Vernon Parkinson

Editor Note: Oh Vernon, I am so sorry, I always do my best to explain that the one thing I cannot truly control is delivery time. Many factors affect it, and the UK law for personal customers means that I must give you a "cooling off" period in which to change your mind. I'm very happy to do that, but it means that if you need a car fast, you simply have to wait. Glad you are so pleased with your new Picanto, though - Ling
---
Search my letters page!

| | | |
| --- | --- | --- |
| From your area... | ...or from people... | ...or about a specific car! |
| | | |
You are viewing page 1 of 2 - go to page: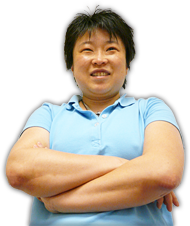 Online Service
Response Times
Quote > Proposal > Order > Delivery
82 CLIENTS IN 'PROPOSAL'
...LING REPLIES IN:
HRS : MINUTES sec
129 CLIENTS IN 'ORDER'
...LING REPLIES IN:
HRS : MINUTES sec
Customers use my secure LINGO management system.
Response times above based on last 4 hour period between
9am - 6pm, Mon to Fri -Ling

No Waiting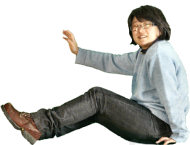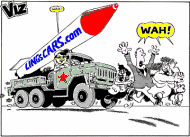 I am the Viz UK business ambassador!
Post me Ferrero-Rochers! Yum Yum!
Unlike most other internet car leasing sites, I publish all my contact information openly!
...so, you know who I am - Ling
THE UK's FAVOURITE
CAR LEASING WEBSITE!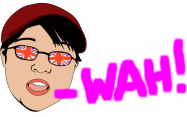 Boss: Ling Valentine MSc IoD
LING World Headquarters
Vance Business Park
Gateshead, NE11 9NE
Tel 0191 460 9444
Fax 0870 486 1130
sales@LINGsCARS.com
I prefer email to phone - Ling
VAT No: 866 0241 30
Co Reg No: 6178634
Consumer Credit Licence: 663330
Data Protection No: Z1098490
Best Before: 17/08/2007