CUSTOMER LETTERS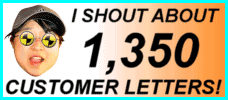 1522 LETTERS!
More customer letters than any other car sales site IN THE WHOLE WORLD! - Ling
You are viewing page 1 of 1 - go to page:
Search my letters page!

| | | |
| --- | --- | --- |
| From your area... | ...or from people... | ...or about a specific car! |
| | | |

Customer Letter: 1506 / 1522
Sheila says...

Good prompt service with my new Peugeot 207, everything ran very smoothly, very efficient and polite staff.

Sheila

Editor Note: You had a very rare 12-month deal on a super new 207 with aircon, She... thanks so much for being fantastic customer. Hope you have a great year in your new car! - Ling
---

Customer Letter: 1420 / 1522
Derek says...

Hi Ling, just to say what a fantastic service you offer - simple, friendly, relaxed, punctual and polite. Got to admit, it put a smile on my face dealing with you. Keep up the good work! Excellent delivery, first class service

Derek

Editor Note: Having a smile on the faces of my customers is my simple goal, Derek. If you are happy, I am happy. Simple! Enjoy the Qashqai! - Ling
---

Customer Letter: 1408 / 1522
Joanne says...

Have nothing bad to say whatsoever - the whole process was so easy. Was a bit nervous at first doing it all online, didn't actually speak to anyone but soon got over it! Any questions I had were answered in a matter of minutes. Have recommended Ling to everyone. Think you have a customer for life in me!! Delivery excellent: On time as described, can't ask for more!

Joanne

Editor Note: Joanne, you are an example of a super customer who went through my whole process and we never actually spoke. It shows the completeness of my LINGO system, I think. You are also a police officer, so I have withheld your address for security. Wear your stab-vest at all times, I want to keep my "customer for life" for a long time! Thanks so much for the comments, they mean a great deal to me. Have a happy time with the new Corsa! - Ling
---

Customer Letter: 1228 / 1522
Anthony says...

Great service, great price, happy to deal with. This new Fiesta is the umpteenth car we have leased from Ling and we wouldn't go anywhere else. I've told all my friends and colleagues as well.

Anthony

Editor Note: I like UMPTEENTH! I wish more customers would use that word!!! Hahaha. Yes, you have had loads of cars Anthony, and you are always a brilliant customer. I should get you an "I love Ling" badge to wear. Enjoy the new shape Fiesta - great cars! - Ling
---

Customer Letter: 1203 / 1522
Lee says...

Very happy with the new Lexus and the personal service. Feels as if you can speak to the boss and are not being fobbed off by a secretary. Will definitely use Ling again.

Lee

Editor Note: Good, good, that's what I like to hear! As a Company Director, once again I will say your comments mean so much to me. Those Lexus are lovely cars, enjoy it! - Ling
---

Customer Letter: 952 / 1522
Darren says...

First class service, the SAAB Convertible is fantastic, the whole process went smoothly, I will use you again and recommend you to everybody I know. Excellent delivery by a friendly, gay, very nice man.

Darren

Editor Note: Darren, I replied to you: Darren, was the delivery guy REALLY friendly and gay? Do you think he delivers all the SAAB Convertibles in case he meets a like minded customer? Should I warn people? :)... and you said...

Now you mention it he did keep looking me up and down. He said that he delivered cars part time and that he was a fireman, he asked me if I wanted to feel the power in his hose !!!!!!... WOW! Any heterosexual males wanting a SAAB convertible, be warned! :) Gay customers, enjoy. I have since added a 3rd gender field to my online proposal form, hehehe; "transsexual". Enjoy the SAAB in the sunshine, in certain areas of town I suggest you keep the roof firmly shut, though. - Ling
---

Customer Letter: 756 / 1522
Peter says...

"The hassle free way to lease a car"

After seeing Ling on Dragons' Den, I made a note to try her out on our next car lease, and I am so glad I did! She was abruptly honest with delivery dates (that means I did not make up sweet promises like other companies - Ling), at risk of losing the order. And she still delivered the Qashqai 4 weeks early at the lowest cost I could find, online or off! Fantastic! Good delivery, I received my car with 150 miles on it.

Peter

Editor Note: Peter, wow, a sting in the tail of the letter, hehehe. You understand I cannot do the cheapest prices and fastest delivery, and then demand bespoke truck delivery of the dealers - I ask the dealers to get the car to you as efficiently as possible. The 150 miles will be adjusted on the contract, and my customers should note this. Often cars are delivered on trucks, but I can't really demand that, the prices would rise. It's such a small thing, so no moaning allowed! :) So pleased you loved everything else and pleased the Mackams built your car faster then expected! Go drive!! :) Free hyperlink for brilliant marketing company, askAMS, what a privilege, heheheh... - Ling
---

Customer Letter: 753 / 1522
Martin says...

Great service - Ling kept me well updated about progress of my Vauxhall Corsa SRi order and delivery. She even advised me to stay away from "Dog Cock Red", which was sound advice (ooooops, Ling). Car is a minter, fast as f***! Thanks for a cracking new car buying experience.

Martin

Editor Note: Hahahahah, Martin, you are a web manager for the NHS, so I appreciate you liked my online service and website! That colour is the trade name for fire-engine red. Lovely-bubbly to get you a car (which came from Essex, the miles added on the delivery will be adjusted on the contract). Happy, happy, happy :) - Ling
---

Customer Letter: 624 / 1522
Kate says...

Ling delivered my new Mini Cooper when she said she would, and it was perfect. I was worried about maintenance and handing the car back at the end of the lease, but she provided all the information I needed to gain confidence. Plus free sweets :) I have recommended Ling to a friend.

Kate

Editor Note: Well Kate, you needn't worry. All your Mini Cooper will need is a basic oil service and if you treat it like your own car you will have no problems at the end. I have had no complaints about end of term collection since I can ever remember. It is all common sense and very reasonable. Go and drive it, enjoy the Mini! - Ling
---
Search my letters page!

| | | |
| --- | --- | --- |
| From your area... | ...or from people... | ...or about a specific car! |
| | | |
You are viewing page 1 of 1 - go to page: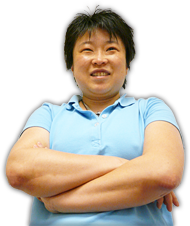 Online Service
Response Times
Quote > Proposal > Order > Delivery
76 CLIENTS IN 'PROPOSAL'
...LING REPLIES IN:
HRS : MINUTES sec
113 CLIENTS IN 'ORDER'
...LING REPLIES IN:
HRS : MINUTES sec
Customers use my secure LINGO management system.
Response times above based on last 4 hour period between
9am - 6pm, Mon to Fri -Ling

No Waiting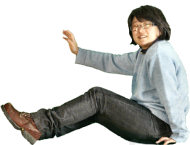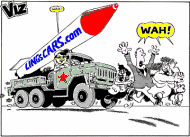 I am the Viz UK business ambassador!
Post me Ferrero-Rochers! Yum Yum!
Unlike most other internet car leasing sites, I publish all my contact information openly!
...so, you know who I am - Ling
THE UK's FAVOURITE
CAR LEASING WEBSITE!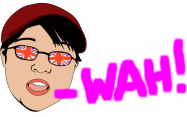 Boss: Ling Valentine MSc IoD
15 Riverside Studios
Newcastle Business Park
Newcastle upon Tyne, NE4 7YL
Tel 0191 460 9444
[email protected]
I prefer email to phone - Ling
VAT No: 866 0241 30
Co Reg No: 6178634
Consumer Credit Licence: 663330
Data Protection No: Z1098490
Best Before: 17/08/2007