CUSTOMER LETTERS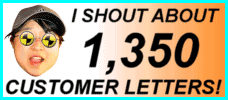 1522 LETTERS!
More customer letters than any other car sales site IN THE WHOLE WORLD! - Ling
You are viewing page 1 of 1 - go to page:
Search my letters page!

| | | |
| --- | --- | --- |
| From your area... | ...or from people... | ...or about a specific car! |
| | | |

Customer Letter: 1402 / 1522
Matthew says...

Ling why don't you leave a bag of dog poo on the big companies door step and set it on fire so when they stamp it out they get dog muck on their shoe! YOU ROCK!!!!

Good delivery of my Scirocco, very good and polite.

Matthew

Editor Note: Hahaha! That may be going a bit too far, even from me. Many of the big companies actually resemble a bag of dog poo, how did you know this? Even so, we had a great time, Matt, and I am glad you seem to love the Scirocco. As a heating and ventilation engineer, I have to say you blew hot and cold. Hahaha! :) Hope the Scirocco aircon works, eh? - Ling
---

Customer Letter: 1258 / 1522
Jason says...

Ling. This has been a totally hassle-free procedure from start to finish. My new Mondeo is fantastic, your customer service cannot be faulted. I have gone form an old MING mobile to a brand new LING mobile in a few easy steps. See you soon. Good delivery, the car was driven to me and had 180 miles on the clock.

Jason

Editor Note: Jay, you are the owner of a Shoe and Key shop in the UK gun capital, Nottingham. Therefore, I supplied the SVO Mondeo version (Iraq model) with anti-ballistic glass and bulletproof doors. Hope you like. Make sure you don't use the CS gas dispensers in a built-up area. Roof-mounted machinegun mount was removed at your request, are you sure that wasn't a mistake? If you need a new key, why not cut it yourself? Have a great time in the Mondeo :) - Ling
---

Customer Letter: 1248 / 1522
Daniel says...

5 Star service, Ling!

A lovely brand new Peugeot 307CC delivered to my door, all via a few clicks of my mouse! You forgot to mention that the 307CC is a top of the range 130bhp 2.0 with leather, cruise, bluetooth and more toys!. Thanks again, excellent delivery.

Daniel

Editor Note: Hahahahahaha! Dan; you got more than you bargained for. I thought I would surprise you as I got the chance to grab some higher-spec cars and said YES, so how nice to get loads of stuff you didn't pay for - you only paid £206.99 a month for this car. So cheap! Get you top off, and get cruising :) - Ling
---

Customer Letter: 1213 / 1522
Anthony says...

Although we had problems with the dealer obtaining the car, Ling made me feel like I was her only customer trying to get the best deal. I would use her over and over again, and recommend to anyone. If all businesses were like Ling, the country wouldn't be in this mess. Poor delivery on my Mazda 5, due to the dealer.

Anthony

Editor Note: Save the Mazda MX5, save the world :) I am auditioning with Gordon Brown for the next series of "Heroes". My special power will be to kill car dealers with just one glance. I am sick and tired of the state of UK car dealers letting the side down, when will they (ever) improve??? I blame my tools, and these tools are not very sharp tools! Tony, you at least have a car suitable for Global Warming. Get the top down :) Br careful, you are in the UK gun capital. Use the MX-5 power to swerve away from incoming rounds. - Ling
---

Customer Letter: 1120 / 1522
Assim says...

I was delighted to be buying from the amusing Ling, a truly independent company. She was the cheapest in the market but offered the best level of service, without any of the pushy sales staff - amazing. I am not sure about the Lingo system and Ling - are you really replying to all those emails yourself. The Lingo system does not work with Blackberry too well. I will definitely and have already passed your website to friends. Good delivery, the dealer dropped the Antara off well and were very helpful. Thanks Ling

Assim

Editor Note: Assim, of course I reply everything! You can see me on the office webcams, typing away like mad! :) In the background, my team is chasing dealers and fin companies etc. I'm glad you thought I had best level of service. Hope you enjoy the Antara. I have given you hyperlink for your business, Envirup, which is a dynamic and client focused Environmental Consultancy. It delivers pragmatic, innovative and cost effective solutions to improve the clients Environmental Sustainability profile. They will benefit from improved profitability, reduced environmental impact and enhanced environmental credibility. - Ling
---

Customer Letter: 927 / 1522
Gordon says...

I was slightly apprehensive about entering into a lease car contract. However, all my anxieties were calmed as I entered into communication with "Ling".

Her easy but efficient business manner inspired my confidence. My Nissan Qashqai was delivered on time as promised in "Mint" condition. I would have no hesitation in recommending friends, family or business contacts to deal with Ling's company.

Delivery was excellent, the car arrived on time as promised - that is the correct way to treat a customer.

Gordon

Editor Note: Thanks for that comprehensive letter, Gordon. I do understand it can be a big decision and daunting to trust me with a new car, but that is why this letters page is so great. Other customers can read your letter and get confidence to make up their own minds. Thanks again. Have a lovely time in the Qashqai. - Ling
---

Customer Letter: 914 / 1522
Ian says...

Although slightly mad, Ling is very efficient! I sorted my new Honda Civic Type-R out with only a few emails and a couple of docs to sign. The car turned up nearly four-weeks early and with a free scratch, too! I would recommend Ling without problem. Delivery was average, the car had a scratch and was dirty.

Ian

Editor Note: Hmmm, I have shouted at the supplier and they instantly agreed to fix the scratch. I also shouted at them because the car was dirty. You sent me the picture of the scratch, below... but I also show an example of your embroidery. I would recommend your company to anyone who needs quality logos or designs, embroidered on clothing. Just want one Polo Shirt for a special occasion? Gang of friends want a few "On Tour" T-Shirts? Birthday gift of a Bath Robe? No problem for Penhale! Thanks for the letter, Ian! I give you hyperlink to help make up for having to wash the car.


- Ling
---

Customer Letter: 882 / 1522
Claire says...

Thank you so much, Ling. The Citroen Relay is very good. Excellent service. Excellent delivery.

Claire

Editor Note: Wow, Claire, such a short letter, but straight to the point. This is your third van from me. That's brill. Talk again soon - for your fourth! :) - Ling
---

Customer Letter: 867 / 1522
Gordon says...

Hello Ling, many thanks for your help in securing the registration number for my impending Nissan Qashqai. I am more than impressed by your efficiency in dealing with client problems. It is very inspiring to witness at first hand the speed in which you respond with advice and guidance to daily business. A grateful client, thank you Ling.

Gordon

Editor Note: Wow, a lovely letter and I haven't even delivered the bloody car yet! :) No problem, I try to do things as fast as possible, Gordon. Don't get shot in Nottingham while you are waiting for your car. - Ling
---

Customer Letter: 865 / 1522
Antonio says...

Thank you very much for a great service. All the paperwork was quick and easy. Delivery of my new Lexus IS 220 was excellent - even free training on how to use all the gadgets. Extremely good. I would recommend LINGsCARS to anyone (I'm doing it!).

Antonio

Editor Note: Tony, you are a bloody star, thanks for passing my name around, I appreciate it. Your Lexus was cheap, fast and is a beautiful new car - I hope you are very happy with it. As you are a database administrator in the gun capital of the UK (hehehe), I appreciate your comments about my service. We both know the answer to EVERYTHING is "a database". - Ling
---

Customer Letter: 840 / 1522
Claire says...

Hiya Ling, Thank you so much, again! We just placed an order for another van (a Citroen Relay, your 3rd van from me - Ling) as your service exceeded our expectations. Excellent delivery. Many thanks.

Claire

Editor Note: Wow!!!! That;'s 3 x vans. I am so proud when customers like you come back, Claire. It shows I can give consistently good service. I hope these vans earn their keep. Lovely to deal with you, thanks for the letter! - Ling
---

Customer Letter: 777 / 1522
Victoria says...

Sorry for taking an age to send this letter - I've been busy enjoying my new Audi Q7!

I just wanted to say how easy you made getting my Q7. Excellent service, a fantastic experience dealing with you - so simple and excellent communication, too! My car was delivered on time in excellent condition. Cheers.

Victoria

Editor Note: Vicki, well, you are a Director of Specsavers. I am so happy you didn't tell me you should have gone to Specsavers for your new car :). These Audi Q7s are lovely cars, so big and comfy - but fast and sporty 4x4s, too. Enjoy it! I will avoid Vision Express in the future :) - Ling
---

Customer Letter: 757 / 1522
Steve says...




What can I say about Ling? As mad as a hatter but very helpful and on the ball when it comes to getting everything organised. I think Ling must sleep in the office, as whenever I emailed I got a response within minutes, sometimes seconds. Got my two Fiat Grande Puntos an I am very happy, with Ling's help... and her team as well (sorry team). Bit of a mix up on delivery but all OK in the end.

Steve

Editor Note: Steve, I am typing this from my bed in my office :) The mix-up was a scratch on one of the cars before delivery, so I simply organised delivery of an identical car and advised you of the reg number change. Hope these two Grande Puntos do a great job for your company. Glad to be mad a s a hatter (whatever a "hatter" is). I should Google it. - Ling
---

Customer Letter: 724 / 1522
Clair says...

Love the car, Ling!

Great service from you, bright red makes it look like a Royal Mail car, I just need to get a uniform now. Thank you, see you in 2-year's time.

Clair

Editor Note: Pat, oooops, I mean Clair, I have included a picture of you, your cat and your new BMW 1-series, below. You will have lots of time to enjoy it, while you are on strike :) Thanks for the letter which arrived chewed, open, and 4 weeks late.

- Ling
---

Customer Letter: 649 / 1522
Peter says...

Hi Ling!

Sorry for the delay - been having too much fun with my new toy! (definitely a superb car to drive, I'd recommend it to anyone).

Anyway, the main point of this email is to thank you very much for your efforts in acquiring this car for me.

There were times in recent weeks when I was beginning to wonder if I would ever get it and you must have got sick of me keep asking when, when, when... so thank you again for your patience.

Even though the deal seemed to take ages from start to finish, I do realise that it was down to events that you had no control over (ie. holidays, shortage of Ford cars etc).

Rest assured, I will have no hesitation in recommending your services to anyone I know who is considering car leasing (personal or business). Hopefully, if I'm still in employment in 3 years time, (and you're still in the business), you'll be hearing from me again regarding a replacement and I promise I'll try to be more patient next time round.

So, best wishes for the future and keep up the brilliant website.

Peter

Editor Note: Peter, yes, everyone has been saying these Mondeos are lovely cars, they are just starting to come through. Ford have been having difficulties (like most manufacturers always do with new cars) and supplies are difficult. I will still be here in 3-years, unless I'm on a tropical island, drinking Bailey's and watching another sunset :) Thanks for being patient! - Ling
---

Customer Letter: 622 / 1522
Claire says...

Hiya Ling! Everything has been great. You were so helpful with everything. We will be needing another van soon, so I will be in touch! We had a really good deal from you, thanks. Fantastic delivery.

Claire

Editor Note: Claire, yes, your van was very cheap. These Berlingos are great value. I do loads. Also, you got a good deal because your van had CD, electric windows, ABS and central locking. I wonder how many fireplaces you can fit in the back? I give you a bloody hyperlink to your website! Talk soon :) - Ling
---

Customer Letter: 598 / 1522
Paul says...

Hi Ling. Would you believe I've had yet another windscreen fitted (£60 excess) last Friday, but the car is fine and enjoyable. I have recommended you to lots of "cash for car" hopefuls - they like your website; informative and to the point without jargon no-one understands. The fact that we can speak to someone personally and not a salesman, tells you all. Mercedes was delivered on time - immaculate. Thanks for the meals, hole in one!

Paul

Editor Note: Paul, well you are unlucky with screens, in Nottingham it may be bullets that are cracking them :). Keep your head down in your car, heheh. Thanks for the lovely comments, no problem feeding you. Enjoy the damn C-Class. - Ling
---

Customer Letter: 554 / 1522
David says...

Ling,

Thank you for sorting me out with a new SAAB Sportwagon in very quick time. I realise I only gave you under two weeks to arrange it... but you worked hard to ensure my car was ready when I needed it.

Thanks again,

David

Editor Note: Pay attention everyone! I cannot always deliver this fast. David contacted me just at the right time, so I could do this. He was also quite perfect with supplying the proofs and info I required.

So, David, you have a lovely new SAAB Sportswagon 9-3 estate, eh? Hope you are pleased with the 150bhp diesel and the Airflow spec :) - get driving! - Ling
---

Customer Letter: 531 / 1522
Nigel says...

"Hi Ling, We would like to say a very big thank you for your help and assistance in leasing our Vauxhall Astra SRi. This was the first time leasing a car and your help and advice was invaluable throughout! Your friendly and professional service was exceptional, as was your relentless sense of humour.

When we originally embarked on leasing a car we trawled the Internet for the best price, and we came across LINGsCARS.com, run by a crazy Chinese lady (!) with an interest in nuclear missiles. However, I'm glad we did, as we found not only the best price on the car we were looking for, but also a personal service which was second to none. Ling responded to all our emails almost immediately, giving advice where needed and always signing off with the obligatory Chinese humour.

All in all we were fully informed throughout and the car was delivered politely and excellently on the set date. I would highly recommend LINGsCARS.com to anybody.

Ling - don't lose the sense of humour and keep up the good work :)"

Nigel

Editor Note: Nigel, you are a web project manager at Rolls Royce! I think that is the aero-engine, not the car company. It really pleases me that my website and service is appreciated by someone in your position at a company that makes excellence its trademark. Thanks for the letter! Since you had your car, I have had several more applications for cars with "@rolls-royce" in the email address! Enjoy the bloody fast (and cheap) Astra - Ling
---

Customer Letter: 413 / 1522
Lee says...

"Ling, thank you very much for sorting out my new BMW 1-Series - I'm very pleased and I can't wait to order my next car from you. Very pleased with the delivery, excellent! Keep up the good work!"

Lee

Editor Note: Another BMW customer, eh? Last year (2006) I delivered over 100 BMWs. Glad you are pleased, even though another customer told me her 1-Series looks like a donkey! Maybe it's the nose. Take care, Lee! - Ling
---

Customer Letter: 335 / 1522
Alan says...

"Ling provided excellent customer service and as competitive a price as I could find. I would always rather deal with a smaller company, than a large one, for better customer service. I would recommend Ling stongly and I will use her again."

Alan

Editor Note: Hehehe, you have brand new Mercedes C-class cheaper than any Merc dealer could provide, Alan. Bigger companies not ALWAYS worse, but usually have bigger overheads. Just imagine what a Mercedes-Benz showroom costs to open every day! Have great time in new Merc! - Ling
---

Customer Letter: 273 / 1522
Malcolm says...

When I first heard of Ling, it was the "head on the body of a Dalek" that caught my attention (some people say I have similar personality to Dalek - Ling). After contacting her for a quote (for an unlisted car), I found the whole service and flow of communication to be clear and free of jargon. The Mazda 6 was delivered early and all aspects of operation explained - excellent! Where so many companies employ faceless people with personality bypasses, it is great do deal with a human being (I not often called THAT! - Ling). I will recommend Ling to anyone who is looking for a new car, without hesitation.

Malcolm

Editor Note: You very bloody kind customer, Malcolm, you write very sweet letter. Nottingham very dangerous place, you should take care. Maybe I rent you Dalek body for protection on mean streets - Ling
---

Customer Letter: 265 / 1522
Malcolm says...

Ling, the car (Mazda 6 - Ling) has just been delivered, and can I say thank you very much for all your help and assistance. I am extremely chuffed!

Malcolm

Editor Note: Malcolm, despite Mazda being damn Japanese brand and despite the Managing Director banning me from selling his cars (now lifted - something to do with me saying Americans did right thing to nuclear bomb Japan and turning up at dealership in my Nuclear Missile Truck - heh), I am pleased to sell you this car. Mazda 6 is actually very nice car. Glad to have you as very nice customer - Ling
---

Customer Letter: 201 / 1522
Mark says...

A first class service at every stage of the rental process. Professional, friendly and extremely efficient and helpful in every respect. I was recommended to use LINGsCARS.com and now I will be recommending others to do the same.

Mark

Editor Note: Mark, you are very kind to me, but I simply do my best. Hope you enjoy new top spec C200 Mercedes. Glad you say dealer was top-notch too, they will be damn pleased - Ling
---
Search my letters page!

| | | |
| --- | --- | --- |
| From your area... | ...or from people... | ...or about a specific car! |
| | | |
You are viewing page 1 of 1 - go to page: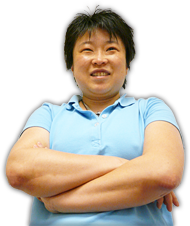 Online Service
Response Times
Quote > Proposal > Order > Delivery
81 CLIENTS IN 'PROPOSAL'
...LING REPLIES IN:
HRS : MINUTES sec
119 CLIENTS IN 'ORDER'
...LING REPLIES IN:
HRS : MINUTES sec
Customers use my secure LINGO management system.
Response times above based on last 4 hour period between
9am - 6pm, Mon to Fri -Ling

No Waiting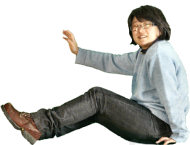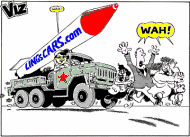 I am the Viz UK business ambassador!
Post me Ferrero-Rochers! Yum Yum!
Unlike most other internet car leasing sites, I publish all my contact information openly!
...so, you know who I am - Ling
THE UK's FAVOURITE
CAR LEASING WEBSITE!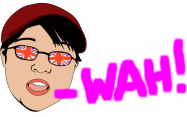 Boss: Ling Valentine MSc IoD
15 Riverside Studios
Newcastle Business Park
Newcastle upon Tyne, NE4 7YL
Tel 0191 460 9444
[email protected]
I prefer email to phone - Ling
VAT No: 866 0241 30
Co Reg No: 6178634
Consumer Credit Licence: 663330
Data Protection No: Z1098490
Best Before: 17/08/2007