CUSTOMER LETTERS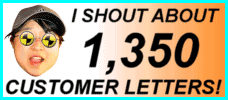 1522 LETTERS!
More customer letters than any other car sales site IN THE WHOLE WORLD! - Ling
You are viewing page 1 of 1 - go to page:
Search my letters page!

| | | |
| --- | --- | --- |
| From your area... | ...or from people... | ...or about a specific car! |
| | | |

Customer Letter: 1219 / 1522
Gary says...

The entertaining website is interesting - but more than anything else Ling CARES! She worked hard to get what I wanted, when I wanted it, and I wholeheartedly recommend her. The LINGO document upload system is genius. Excellent delivery of my new Civic.

Gary

Editor Note: Well, for philistines out there (that is: smug and ignorant and indifferent or hostile to artistic and cultural values), Gary Sinyor is a film director with a number of best-selling films to his credit, like A Pig Farmer Called Leon and In My Dreams. He has worked with stars like Renee Zellewegger and Ling Valentine. Hahahahahah! Well, Gary, you did send me a DVD and complimented me on my web movies ... if "Christ, that's bad" is a compliment? :) Gotta laugh. Anyway, I withhold your address from groupies and naked girls who just want cheap sex on director's couch. Enjoy the Civic. Thanks for the comments on the LINGO system. - Ling
---

Customer Letter: 1079 / 1522
Leo says...

The service, communication and fun we've had leasing this CLK Mercedes is recommended to all. See you in 2 years. Average delivery, not power-washed. Car was not clean on the outside.

Leo

Editor Note: Dr Leo!!! You are a GP and so would appreciate anything in the post for my psoriasis. Resting my elbows on my desk while typing makes them sore! Send cream. So happy you are happy with sexy CLK Merc. You will impress your patients if you bother with the house calls :) See you soon! - Ling
---

Customer Letter: 1061 / 1522
Thomas says...

It was my first time leasing a car, and Ling made everything easy. Lots of communication and answered all my questions quickly and well. I'd highly recommend Ling, and would definitely use her next time! Thanks for all your help. Excellent delivery, friendly, organised and efficient. Recommended.

Thomas

Editor Note: Good, good, everything went to plan, you are a happy bunny in the new VW Golf. Super to chat to you and you were very compliant with my system which makes my life so much simpler. Therefore you found me "friendly" not "shouty"!!! Hahhahaha! Good boy, Tom. - Ling
---

Customer Letter: 638 / 1522
Anthony says...

Many thanks for your swift and efficient service, Ling. The personal touch goes a long way. I will definitely be back to you in the future.

Anthony

Editor Note: Anthony, as a director of a ***** ********* (withheld for security), I really appreciate your feedback about my service. I work like a Chinaman (hehe) to make sure everything goes as smoothly as possible. Enjoy the Toyota RAV4! - Ling
---

Customer Letter: 378 / 1522
Martin says...

"It was an absolute pleasure doing business with you. I'm still awestruck by how you manage to be so efficient and productive at the same time. I've already recommended you to lots of people and I'll continue to do so. Your supplying dealer was excellent, punctual and polite."

Martin

Editor Note: The reason I choose to withold Martin's address is that as a head of major organisation he is easily abused. In this instance he was simply very nice, normal customer... renting normal car, Mazda 5 MPV. Thanks for all your chats, Martin, you are very, very friendly man - Ling
---
Search my letters page!

| | | |
| --- | --- | --- |
| From your area... | ...or from people... | ...or about a specific car! |
| | | |
You are viewing page 1 of 1 - go to page: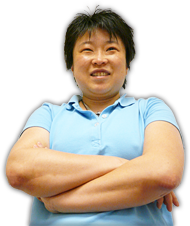 Online Service
Response Times
Quote > Proposal > Order > Delivery
81 CLIENTS IN 'PROPOSAL'
...LING REPLIES IN:
HRS : MINUTES sec
120 CLIENTS IN 'ORDER'
...LING REPLIES IN:
HRS : MINUTES sec
Customers use my secure LINGO management system.
Response times above based on last 4 hour period between
9am - 6pm, Mon to Fri -Ling

No Waiting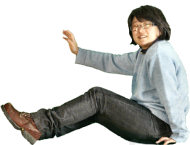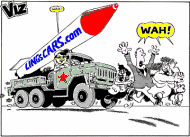 I am the Viz UK business ambassador!
Post me Ferrero-Rochers! Yum Yum!
Unlike most other internet car leasing sites, I publish all my contact information openly!
...so, you know who I am - Ling
THE UK's FAVOURITE
CAR LEASING WEBSITE!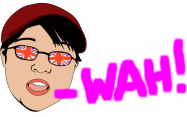 Boss: Ling Valentine MSc IoD
15 Riverside Studios
Newcastle Business Park
Newcastle upon Tyne, NE4 7YL
Tel 0191 460 9444
[email protected]
I prefer email to phone - Ling
VAT No: 866 0241 30
Co Reg No: 6178634
Consumer Credit Licence: 663330
Data Protection No: Z1098490
Best Before: 17/08/2007