CUSTOMER LETTERS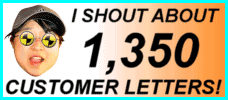 1524 LETTERS!
More customer letters than any other car sales site IN THE WHOLE WORLD! - Ling
You are viewing page 1 of 1 - go to page:
Search my letters page!

| | | |
| --- | --- | --- |
| From your area... | ...or from people... | ...or about a specific car! |
| | | |

Customer Letter: 1499 / 1524
Angela says...

I cannot praise LINGsCARS.com highly enough for her efficient and professional service. I had originally seen Ling on Dragons Den and originally was concerned that all the transaction was carried out by e-mail but I need not have worried as Ling and her staff kept me fully advised from beginning to end of my Audi A5 Coupe order. From my first enquiry there service was second to none offering me several alternatives until finally I came to a decision and from then on I was kept fully informed of all stages of the order. Nothing was too much trouble and the whole transaction went through so smoothly without any stress to myself and the end result was a very happy customer. I would strongly recommend Ling to all my family and friends and I like to think that I can contact them at any time if I had a query. I think of Ling and her staff as friends and would not hesitate to use the company again. You will not be disappointed with LINGsCARS.

Angela Brady

Editor Note: Angie, that's brilliant! So pleased you are happy. As you deal with your own customers every day, glad you recognise my service. Thanks so much. Have a great time in the A5 Coupe - a lovely car! - Ling
---

Customer Letter: 1493 / 1524
Angie says...

Dear Ling

I just wanted to say a big thank you to you and your team for your excellent and efficient service in the lease of My A5 Audi Coupe. So far I am very pleased with it and a big thank you for sending my number plates (for my new personal reg number), they were perfect, even with my company name! How personal is that?

In the future when business improves I may look to lease a small run about vehicle for the office and I would not hesitate to contact LINGsCARS to arrange this for me. You have been a joy to deal with, many companies could learn a lot from you.

Thank you again!

Angie Brady

Editor Note: Angie, how great to get this letter from you. That A5 Coupe is a brill car, even has the new STOP START on it. The extra reg plates for your private number are free and I am only too happy to give these when cars are new, as it can be difficult to get plates made these days. What a great time we had chatting about your car, hope you love it! Vroom, vroom, fast and sexy. Team has been rewarded! Hahaha. - Ling
---

Customer Letter: 1195 / 1524
Michael says...

Hi,

Just 3 words; Easy, efficient, cheap.

Thanks. Delivery of my new Citroen C4 Grand Picasso was good.

Michael Markham

Editor Note: Just 3 words, Michael: Thanks For Letter! Hahahaha! - Ling
---

Customer Letter: 1193 / 1524
Robert says...

You are my Valentine. You delivered a shiny new Mercedes C-Class Saloon in only 10 days, just before Xmas! You send me sweets and money. You are brilliant.

On the other hand, the Mercedes Benz finance company are shit! They steal my money and don't give me sweets. They have taken 2 x initial payments and have not refunded at the time of this letter.

This is now sorted, you have told me: "Thank you, I am now a happy bunny". The dealer has subsequently said "We are going to post him a set of mats despite the fact is wasn't our fault to help cheer him up again.". - Ling

Robert Callaghan

Editor Note: Yes... ahem. Thanks for being so plain, Robert. However, it just shouldn't happen. How on earth can these big companies make so many mistakes? I just dunno. Yet another case of a customer being very happy with me and being let down by the other parties. Ho, hum. What can I do, sack Mercedes Benz??? At least you are happy with me, and with your new car :) - Ling
---

Customer Letter: 765 / 1524
Stephen says...

Ling, just wanted to say thanks to you and your team for helping me arrange my new car. It arrived on the agreed date and is great fun! The price was fantastic. Also, thanks for helping me out with a contact for insurance - they gave me the best price. Good delivery of my Astra Sport Hatch.

Stephen Edwards

Editor Note: Hey, you are a manager for BAA - I just love senior customers like you, you are so well behaved and your paperwork was great, Stephen. Another 150bhp CHEAP Astra gets delivered, these are real fast, bargain new cars. Yes, the insurance company I recommend is very good, they do not have marketing costs to add in, you see. Enjoy the Astra! - Ling
---

Customer Letter: 744 / 1524
Chris says...

We are absolutely delighted with our brand new Vauxhall Zafira and with the superb service you provided. You made the whole process, from selecting our new car to receiving the keys, straightforward, quick and even fun!

Good delivery. Well done Ling, keep up the good work - see you again in 2-years time.

Chris Ingram

Editor Note: Chris, as you are an IT manager, I take great pride that you like my web service. I really do my best to make the whole service fun, even though we are dealing with big, expensive things like cars. Although in reality it is a very cheap rental for such a brilliant new 7-seat car. Talk soon! - Ling
---

Customer Letter: 372 / 1524
John says...

"Thanks, Ling. Enjoying the versatility that my new Zafira provides. It was a good deal and refreshingly different marketing/service. That made it a pleasure to deal with you - even if Vauxhall took longer than we both wished. Speak to you again when my wife's car needs replacing."

John Rattigan

Editor Note: Vauxhall sometimes slow, their dealers simply not the best. Vauxhall seem convinced they should not attempt to offer premium service, as if they are resigned to being 2nd best. I would not rank them in premier league of manufacturers or dealers. However, Zafira is GOOD car. Enjoy it, John - Ling
---
Search my letters page!

| | | |
| --- | --- | --- |
| From your area... | ...or from people... | ...or about a specific car! |
| | | |
You are viewing page 1 of 1 - go to page: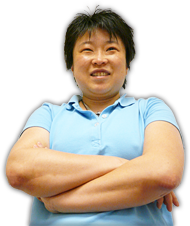 Online Service
Response Times
Quote > Proposal > Order > Delivery
82 CLIENTS IN 'PROPOSAL'
...LING REPLIES IN:
HRS : MINUTES sec
129 CLIENTS IN 'ORDER'
...LING REPLIES IN:
HRS : MINUTES sec
Customers use my secure LINGO management system.
Response times above based on last 4 hour period between
9am - 6pm, Mon to Fri -Ling

No Waiting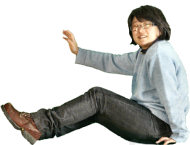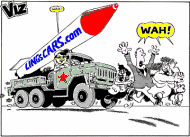 I am the Viz UK business ambassador!
Post me Ferrero-Rochers! Yum Yum!
Unlike most other internet car leasing sites, I publish all my contact information openly!
...so, you know who I am - Ling
THE UK's FAVOURITE
CAR LEASING WEBSITE!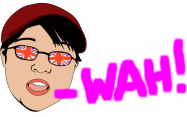 Boss: Ling Valentine MSc IoD
LING World Headquarters
Vance Business Park
Gateshead, NE11 9NE
Tel 0191 460 9444
Fax 0870 486 1130
sales@LINGsCARS.com
I prefer email to phone - Ling
VAT No: 866 0241 30
Co Reg No: 6178634
Consumer Credit Licence: 663330
Data Protection No: Z1098490
Best Before: 17/08/2007