CUSTOMER LETTERS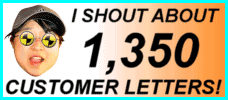 1522 LETTERS!
More customer letters than any other car sales site IN THE WHOLE WORLD! - Ling
You are viewing page 1 of 1 - go to page:
Search my letters page!

| | | |
| --- | --- | --- |
| From your area... | ...or from people... | ...or about a specific car! |
| | | |

Customer Letter: 1521 / 1522
David says...

It is a truth universally acknowledged, that a man in possession of a good fortune, must be in want of a car from Ling. The old boys network may not like it, but Ling is the best. Dealer quite excellent – the guy who delivered the car was top notch.

David

Editor Note: DC, you are a top Executive Officer at the Department for Work and Pensions, so I have withheld your address for extra security. Thanks so much for those comments, you are a sage I think. Or a Mandarin, or something. The Skoda Superb is a brilliant car, my sister has a new one in China, and loves it. Hope it gives you two years of fantastic motoring. I pass your comments to dealer, thanks. - Ling
---

Customer Letter: 1491 / 1522
David says...

Well done Ling, you did it! You managed to get us our car in just over a week! What fast and efficient service. I look forward to doing business with you again. You always deliver what you say you will. Thanks. Good delivery of my new Peugeot 207, car delivered when they said. Only one bad point is that I only got 1 key for the car.

David

Editor Note: Brilliantly fast, eh? Not everyone can have a car in just one week, though. Depends on the supply. You only get one key on these cars because they are just one year deals and the company has experienced large costs from customers losing the second key. You can always get additional keys cut if required. Enjoy the 207, David, it was great to deal with you! You are a good repeat customer :) - Ling
---

Customer Letter: 1272 / 1522
Colin says...

A faultless service. Ling provided an honest and very responsive dialogue throughout, giving me confidence that she would deliver exactly what it says on the tin. No other lease company came close on price or service. At this price, why buy? Excellent delivery from the supplying dealer, excellent handover.

Colin

Editor Note: Colin, as you a serving RAF officer, I withhold your address for security from terrorist assholes. You are correct; why buy? This car was a brilliant bargain. I am happy to meet your standards on sevice, officers in the armed forces have very high standards. You were great to deal with. Tally Ho in your new C5, eh? - Ling
---

Customer Letter: 1164 / 1522
Martin says...

When I first looked at leasing it seemed that all the brokers had something to hide - From complex contracts and hidden extra costs. So Lings website and approach was a breath of fresh air - professional and very customer friendly and so much better value that the rest. Delivery was good and on time.


Martin

Editor Note: Martin, I was getting your hyperlink sorted, found your website and saw your photo. I could not resist! Some of your quotes include: "the most significant experience of the industry is the ordeal of the buying process, together with the service and support received thereafter" - "treat your customer as a partner and ensure that you have their best interests at heart" - "the cost of buying products from the industry must be outweighed by the benefits". I hope I have met your criteria!! :) Hope you have a great time in the C-Crosser. - Ling
---

Customer Letter: 981 / 1522
Paul says...

Ling you are the best!! Your emails always cheer me up on dull days in the office. Maybe you should set up a new company called Lings Comedy Script Writing! Faultless service, a Skoda Octavia so cheap I had to check several times it was correct. Super quick delivery, the car is a joy to drive. I will be back in 3 years for my next one. Car was delivered on the day quoted, in perfect condition. Excellent.

Paul

Editor Note: Hahahaha, well, the good news is I am to be a new character in Viz magazine, so they will write the scripts from now on. Yes, these Octavias were bloody cheap, many people grabbed one. Hope you have a lovely time in it. - Ling
---

Customer Letter: 813 / 1522
Paul says...

Service and communication excellent. Straight forward ordering and delivery, but the Zafira came with no spare tyre! One week later I got a puncture. I would definitely use Ling again. Excellent delivery.

Paul

Editor Note: Oooooops, gosh, that's not funny. Bloody Vauxhall save money and weight by including a can of gunk to spray into the tyre, not a spare wheel. This also saves CO2 emissions. However, not always so good when you have a puncture, eh? Anyway, I'm so glad you are happy, Paul. See you in 2 years! - Ling
---

Customer Letter: 771 / 1522
Nigel says...

You are now known in our office as "LINGA LANGA LULU". It must be catching!!! Ling over-delivers and under-promises. Will use again.

I am not easily pleased. Good delivery. Well done, keep up the good work.

Nigel

Editor Note: What the hell is Linga Langa Lulu??? Hehehe. I think you have been eating the bloody sweets! :) Hmmm, so you are not easily pleased - that's good. It gives me a chance to impress you with the service. I like difficult customers, and you certainly wanted good service, which I hope I delivered. You were very well behaved, Nigel! You should enjoy the Qashqai - great cars, VERY popular :) It will look very out of place in the old museum you own. - Ling
---

Customer Letter: 383 / 1522
Paula says...
"This Audi A3 must be the best deal I have ever had!

What a fantastic, funny, honest lady Ling is. Nothing is too much trouble and everything is done at the speed of light EXACTLY as ordered. My new Audi A3 was provided by a super-efficient dealer Ling chose and it was delivered by a super-efficient 73-year old gentleman driver!

These are the best prices of quality cars anywhere, ordered with military precision and a sense of humour equal to Steve Martin! I would probably not have seriously considered contract hire if I hadn't seen Ling's website.

I'll definitely be back."

Paula

Editor Note: Paula, this must be the nicest letter I have received this month, which is saying something. It is particularly nice of you to praise the driver guy and I will make sure comments are passed to the Audi dealership (which has to remain nameless due to my cheap Audi prices annoying Audi UK). Thanks! - Ling
---

Customer Letter: 365 / 1522
Paula says...
"Hi Ling,

Bill Smith, the lovely 73 year old man from ***** Audi has just delivered the A3 and it is fab and has all the spec exactly as ordered. He has explained all the bits and gizmos so all is nice and clear and the job is 'well sorted'! I can't believe how easy and how much fun I have had dealing with 'Super-Ling' ... all MDs should be made this way! You are just the best!!! Anyway I am just going out for a spin (not literally I hope!). So will catch you later. Many many thanks again!"

Paula

Editor Note: Paula, actually you were a model customer, very, very nice to me. The main thing is that you are happy with your A3, what a surprise the delivery driver was so experienced. That is good. I hate young kids in motor trade, always useless and they drive cars too fast. I will pass on remarks to the dealer - Ling
---

Customer Letter: 302 / 1522
Chris says...

"I have had excellent service from Ling - very prompt decision - much better lease rates than competitors - very prompt delivery - and very nice to deal with!"

Chris

Editor Note: Chris! Woah! You had Mini Cooper from me, very nice small car I think! Maybe when I am forced to buy larger office in a few years, I can get discount on photocopier? Enjoy car! - Ling
---

Customer Letter: 254 / 1522
Rachel says...

Ling, you're a star! Fab service, prompt reply to any queries and cheap prices. Excellent delivery by a very nice man and all the gizmos were explained. All in all, excellent service. The one (and only) improvement you could make is to lease the cars for FREE!!!.

Rachel

Editor Note: You are another Toyota Corolla Verso customer, Rachel! This car is getting more and more popular. Thanks very much to you and David for nice letter, I will be in touch for ["FREE"] software, heheh - Ling
---
Search my letters page!

| | | |
| --- | --- | --- |
| From your area... | ...or from people... | ...or about a specific car! |
| | | |
You are viewing page 1 of 1 - go to page: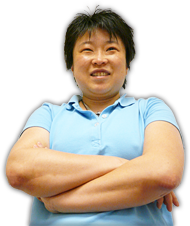 Online Service
Response Times
Quote > Proposal > Order > Delivery
76 CLIENTS IN 'PROPOSAL'
...LING REPLIES IN:
HRS : MINUTES sec
113 CLIENTS IN 'ORDER'
...LING REPLIES IN:
HRS : MINUTES sec
Customers use my secure LINGO management system.
Response times above based on last 4 hour period between
9am - 6pm, Mon to Fri -Ling

No Waiting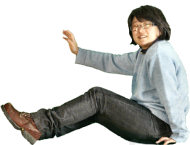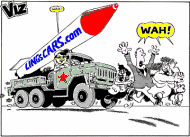 I am the Viz UK business ambassador!
Post me Ferrero-Rochers! Yum Yum!
Unlike most other internet car leasing sites, I publish all my contact information openly!
...so, you know who I am - Ling
THE UK's FAVOURITE
CAR LEASING WEBSITE!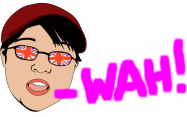 Boss: Ling Valentine MSc IoD
15 Riverside Studios
Newcastle Business Park
Newcastle upon Tyne, NE4 7YL
Tel 0191 460 9444
[email protected]
I prefer email to phone - Ling
VAT No: 866 0241 30
Co Reg No: 6178634
Consumer Credit Licence: 663330
Data Protection No: Z1098490
Best Before: 17/08/2007