CUSTOMER LETTERS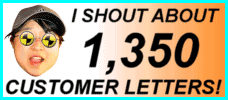 1524 LETTERS!
More customer letters than any other car sales site IN THE WHOLE WORLD! - Ling
You are viewing page 1 of 1 - go to page:
Search my letters page!

| | | |
| --- | --- | --- |
| From your area... | ...or from people... | ...or about a specific car! |
| | | |

Customer Letter: 1443 / 1524
Samantha says...

Ling and her colleagues are absolutely fantastic, a tad crazy but above all know their stuff! They answer queries at the speed of lightning and make the whole process of leasing fun and exciting. I can't praise them high enough and would definitely recommend Ling. Excellent delivery, delivery really helpful, knowledgeable and friendly.

Samantha Etheridge

Editor Note: Great stuff, pleased you had such a good delivery of your new Fiesta, Sam. Thanks for the comments, you are very kind. Apologies for the "tad" craziness, but otherwise, I get bored :) - Ling
---

Customer Letter: 1309 / 1524
Deborah says...

I would recommend Lingscars to anyone. You made the whole experience of leasing a car enjoyable from beginning to end! You made us laugh when filling out the forms, which has to be a first.... Your website is hilarious. Lingo is really efficient and easy to use. I would def use you again. Excellent delivery of my new V70 Estate.

Deborah Barlow

Editor Note: Surprisingly, Debs, you are not an Antique Dealer, but a "desk manager" whatever that is!!! Usually these big Volvo estates have very specific customers. But I hope you enjoy it. Thanks so much for the kind comments, especially about the LINGO... I am very proud of that. Filling out forms has to be one of the worst things about the Internet, so I try to spice them up a bit. Too much for some people, but I ignore the moaners :) Glad you liked everything. - Ling
---

Customer Letter: 1151 / 1524
Robert says...

Dealing with Ling has been a blast. Her service and professionalism has been 100% and I'm glad I held back my initial reservations when I saw her website for the first time. The leasing process was doodle and Ling was very accommodating to my specific needs. She's a star and I thank her very much - but not for the rank sweets - bleurgh. Good delivery, the Focus is a great car, but I had to have a problem fixed in the first week.

Robert Wood

Editor Note: Hahaha, well, I don't build the things, Robby! If I did then you would not have problems. I am so glad it has all been a blast. Fun is what it should be, getting a car should be enjoyable, eh? The sweets are poisonous, I agree - you ATE them? Hahaha! - Ling
---

Customer Letter: 1135 / 1524
Darren says...

It was a pleasure ordering my car from Ling. The whole process was extremely easy and she explained things very simply. Everything went seamlessly with very little effort from me. Her crazy sense of humour added to the experience! Not only was she the cheapest, LINGsCARS were hands down the best leasing company I have dealt with. The new Lingo online web system made things much easier. I would definitely do business with them again and have recommended Ling to various colleagues and friends. Delivered the car (Vauxhall Antara) on time and in perfect condition - excellent!

Darren ****

Editor Note: Darren, you are an IT Consultant, so I very much appreciate the comments about my Lingo system. I think you appreciate the amount of work I put into it. You have a massively good Granite Black car for a massively cheap price. Hope you enjoy. Really, thanks so much for comments. - Ling
---

Customer Letter: 1092 / 1524
Samuel says...

Being the first time that I had leased a car, I had lots of questions which you answered quickly and clearly, in fact you were very caring and supportive all the way. I am really pleased with my new Fiat Panda and I promise to recommend your company to my friends. Thanks very much Ling I look forward to dealing with you again in the future. Good delivery, efficient and prompt.

Samuel Davis

Editor Note: Hehehe, not often a Fiat dealer gets called "efficient and prompt"! Thanks for the letter, Sam, you work for a Chinese shipping company, so maybe I should say "xie xie" :) Enjoy the Kung-Fu Panda! - Ling
---

Customer Letter: 698 / 1524
Stuart says...

Dealing with LINGsCARS was quite an experience! One I recommend.

Unlike other companies I spoke to, Ling was informal yet informative with great customer care offered at every stage. If you want a no-nonsense, friendly car hire broker, look no further. My repeat custom is assured. My Nissan Qashqai was delivered on time as promised. Can't ask for more.

Stuart Risebrow

Editor Note: What a lovely letter, Stuart. These Qashqais are the most popular cars this year. Everyone seems so happy with them. Hope you enjoy! Thanks again :) - Ling
---

Customer Letter: 449 / 1524
Trevor says...

"Very good, friendly service. Good prices. Efficient service. My only suggestion would be to scale down the busy advertising and printing on envelopes and paper/website. There is too much going on (if you know what I mean). The Vauxhall Corsa was delivered on a very wet day, driven to my house and had 135 miles on the clock."

Trevor McLeese

Editor Note: Hehehe, sorry about the migraine from my colourful stuff. My envelopes serve a useful purpose! My local Royal Mail sorting office recognise and know exactly where to deliver them, there is no chance of them getting lost. Website is designed to make life much less boring than other car suppliers who would have you slashing your wrists with dreariness. Your son's car was delivered very fast, in the end. You wanted it quickly, you said he was moaning. So I arranged the fastest delivery, which involved driving it. The miles will be deducted (or added to) your contract. Trevor, I cannot be responsible for the rain :) Ooooops - Ling
---

Customer Letter: 270 / 1524
Richard says...

Excellent service, with a smile and great wit, and the dealer for our Mercedes-Benz E220 was excellent, too. So far, we have had four (Wah! - Ling) cars from Ling and all have been very smooth and professional. If the Chinese are coming and they are all like Ling, we should all be very happy

Richard Lingard

Editor Note: Very nice letter, Richard, thanks! When I am rich and I want a posh boat, I will come to Shotley Marina; it will be my first port (heh) of call. Enjoy PanzerWagen-Benz! - Ling
---
Search my letters page!

| | | |
| --- | --- | --- |
| From your area... | ...or from people... | ...or about a specific car! |
| | | |
You are viewing page 1 of 1 - go to page: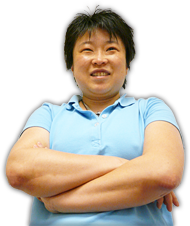 Online Service
Response Times
Quote > Proposal > Order > Delivery
76 CLIENTS IN 'PROPOSAL'
...LING REPLIES IN:
HRS : MINUTES sec
139 CLIENTS IN 'ORDER'
...LING REPLIES IN:
HRS : MINUTES sec
Customers use my secure LINGO management system.
Response times above based on last 4 hour period between
9am - 6pm, Mon to Fri -Ling

No Waiting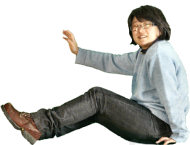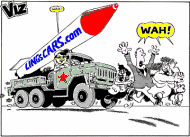 I am the Viz UK business ambassador!
Post me Ferrero-Rochers! Yum Yum!
Unlike most other internet car leasing sites, I publish all my contact information openly!
...so, you know who I am - Ling
THE UK's FAVOURITE
CAR LEASING WEBSITE!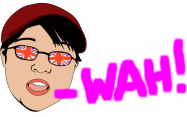 Boss: Ling Valentine MSc IoD
LING World Headquarters
Vance Business Park
Gateshead, NE11 9NE
Tel 0191 460 9444
Fax 0870 486 1130
sales@LINGsCARS.com
I prefer email to phone - Ling
VAT No: 866 0241 30
Co Reg No: 6178634
Consumer Credit Licence: 663330
Data Protection No: Z1098490
Best Before: 17/08/2007