CUSTOMER LETTERS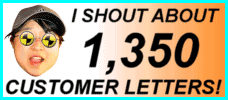 1523 LETTERS!
More customer letters than any other car sales site IN THE WHOLE WORLD! - Ling
You are viewing page 1 of 1 - go to page:
Search my letters page!

| | | |
| --- | --- | --- |
| From your area... | ...or from people... | ...or about a specific car! |
| | | |

Customer Letter: 1492 / 1523
Annette says...

Ling,

I love my new Honda Jazz already. A very nice man drove it from Birmingham for me. He was very efficient and professional and helped to remind me of all the things I should be asking him e.g. tax disc, mileage, weather conditions etc he had it all in hand. Thank you so much for your very efficient service from LINGsCARS, it has been the most enjoyable purchasing of a new vehicle I have ever had.

Annette Jackson

Editor Note: Annette, that's fantastic. You are a deputy head teacher so I have hidden your home address from all the terrible kids. Glad you like the Jazz, brill small cars! The service... I will pass regards to the supplier. They are very good. Not sure what else to say except we had a wonderful time chatting and having fun. I have another friend in Beverley now! - Ling
---

Customer Letter: 1267 / 1523
Phil says...

Most of the other firms we approached were a pain in the arse and were trying to lift our legs with the price. We approached Ling, got a good price straight away and found it really easy to deal with her. Ling was £100 per month cheaper than some of the rip off merchants. The car was delivered on time and we will have no hesitation in dealing with Ling next time around. Excellent delivery.


Who needs a skip when you've got a SAAB Sportwagon??? Hahahaha! - Ling
Phil Langdale

Editor Note: Phil, well, you own a waste disposal company so I expect you get tired of messing around with rubbish, hahaha! Why other firms try to charge too much and give you problems, I don't know. Really lovely to deal with you and you were lovely. Thanks so much for the business :) Enjoy the SAAB Sportwagon! - Ling
---

Customer Letter: 1239 / 1523
Janet says...

A smooth transaction from start to finish! I will definitely use you next time and I have already recommended you to a friend. Excellent delivery of my Citroen C5. No problems so far but I've only had my new car for a week.

Janet Mcdonnell

Editor Note: Ah, well, having a Citroen for just one week without any problems is very good news, Janet. This is only more significant when the car in question is a FIAT. However, these C5s are very popular and are quite different from the 2CVs of the past :)

- Ling
---

Customer Letter: 1128 / 1523
Sean says...

Although the website is a bit crazy, you cannot get a better price or service than with Ling. The service is fantastic and very fast. The online Lingo system is unique and makes leasing the car easier. Don't let the bizarre website put you off. I will definitely be leasing my next car from you Ling.

Sean Peacock

Editor Note: Thanks, Paul, I am happy that you are very pleased with your Mazda 6 and with my systems. These was an issue of late delivery on your car, but it was sorted in the end. Car build is just out of my control, I wish I could build them as well as sell them, we would get everything on time, then! - Ling
---

Customer Letter: 1038 / 1523
Jayne says...
Super service, efficient and to the point. Best of all no salespeople to deal with! Thanks for a hassle free route to getting a new sexy motor!! Recommended to friends and fancily already. I'll be back. Excellent delivery of my new A3, all as promised.

Jayne Ogle

Editor Note: Sexy, sexy car :) Yes, all true. No one trying to legging you into a more expensive car. Glad you are so happy. It was lovely to deal with you. However, I am worried, as you are a) near Hull, b) there has been lots of rain this week. Take care! - Ling
---

Customer Letter: 979 / 1523
Dave says...

An excellent service by Ling. She kept me informed all the way. I had to wait 16 weeks for my Audi Q7 but it was worth it. The only thing wrong was the colour was not what I had ordered. But that would be nothing to do with Ling. When I am due for another car I will not hesitate to use Ling again - many thanks.

Dave Boyes

Editor Note: Yes, the Audi supplier messed up on the colour. I'm glad you did not mind to accept the change. These cars are slow to order because no Audi dealer can afford more than a few on their account, otherwise they run out of credit line :) However, glad you are really pleased with the new Q7. - Ling
---

Customer Letter: 734 / 1523
Paul says...

Hi Ling, had the car a few weeks now and I am really enjoying it. I'd just like to say thanks for making the process so straight forward with your quickness at replying to queries and being always on the other end of the phone to help. Good delivery, my Astra was delivered bang on time, driver was helpful. I would certainly recommend you to anyone, see you in two years, thanks.

Paul Murphy

Editor Note: Paul, you are ANOTHER Astra customer who is really pleased. I am sure this car deserves the No.1 slot as everyone who has one always says how good they are. Yours was the 140bhp version, these are quite fast cars. Enjoy it, thanks for the letter! - Ling
---

Customer Letter: 642 / 1523
Stewart says...

Five-star service at a two-star price! - it is nice to be able to speak and deal with the boss. Please don't sell out to any competitor - your personal touch and prices are unbeatable!

Stewart Ireland

Editor Note: Well, I aim for one-star price, but that's a bit tough. Don't worry, I am not selling out. More like I will be buying them, hehehe. Especially as most are worth nothing. Enjoy your Toyota Verso, these are great cars! - Ling
---

Customer Letter: 276 / 1523
Richard says...

Great Car,
Great Price,
Great Service,
Delivered Quickly.

One note though; I wasn't sure about insurance. Who is owner, who is registered keeper?

Richard Goodison

Editor Note: Wah!!! Yet ANOTHER Toyota Verso! Your question is often asked, but actually irrelevant. I do explain on website, but easily missed. As long as you insure car, it does not matter. But for record, you are neither registered keeper OR owner. You are simply renting car. Owner/keeper is finance company who buy car from dealer, then they rent it to you - Ling
---

Customer Letter: 140 / 1523
Chris says...
Highly entertaining and informative website, just what everyone should strive to make their marketing like. This is the place where my next order will be placed.

Chris Hogan

Editor Note: Chris, my idea is that I make my website reflect what I would want to see! Glad you like it - Ling
---
Search my letters page!

| | | |
| --- | --- | --- |
| From your area... | ...or from people... | ...or about a specific car! |
| | | |
You are viewing page 1 of 1 - go to page: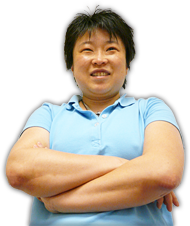 Online Service
Response Times
Quote > Proposal > Order > Delivery
81 CLIENTS IN 'PROPOSAL'
...LING REPLIES IN:
HRS : MINUTES sec
123 CLIENTS IN 'ORDER'
...LING REPLIES IN:
HRS : MINUTES sec
Customers use my secure LINGO management system.
Response times above based on last 4 hour period between
9am - 6pm, Mon to Fri -Ling

No Waiting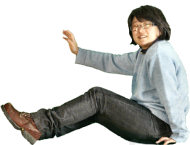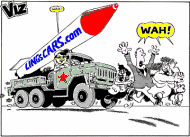 I am the Viz UK business ambassador!
Post me Ferrero-Rochers! Yum Yum!
Unlike most other internet car leasing sites, I publish all my contact information openly!
...so, you know who I am - Ling
THE UK's FAVOURITE
CAR LEASING WEBSITE!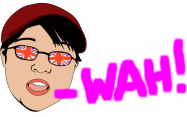 Boss: Ling Valentine MSc IoD
LING World Headquarters
Vance Business Park
Gateshead, NE11 9NE
Tel 0191 460 9444
Fax 0870 486 1130
sales@LINGsCARS.com
I prefer email to phone - Ling
VAT No: 866 0241 30
Co Reg No: 6178634
Consumer Credit Licence: 663330
Data Protection No: Z1098490
Best Before: 17/08/2007