CUSTOMER LETTERS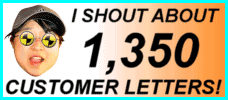 1523 LETTERS!
More customer letters than any other car sales site IN THE WHOLE WORLD! - Ling
You are viewing page 1 of 1 - go to page:
Search my letters page!

| | | |
| --- | --- | --- |
| From your area... | ...or from people... | ...or about a specific car! |
| | | |

Customer Letter: 1449 / 1523
David says...

Thanks again Ling, got there in the end even with the chopping and changing. See you in two years. Good delivery of my C4 Grand Picasso, arrived on time.

David Stoddart

Editor Note: Yes, the car was changed a few times, but you are a good solid repeat customer. Lovely to have you back! :) - Ling
---

Customer Letter: 1396 / 1523
Christine says...

I found dealing with Ling and co fun! Service was first class. Any query I had was answered very quickly. The whole thing took 1 month from enquiry to receiving Qashqai. Car is fantastic. Would definitely recommend Ling!

Excellent delivery, delivery driver was very friendly and helpful.

Christine Martin

Editor Note: Chrris, I am pleased you are happy with the super letter response. Hope the Qashqai makes you even happier! :) Great customer, thanks! - Ling
---

Customer Letter: 1364 / 1523
Marc says...

WOW! If only life went as smoothly as LINGsCARS... absolutely first class from the minute I chose my New Mercedes C-Class Saloon to the date it got delivered. Well done Ling, great site, fantastic people and a great sense of humour, that always made me laugh! Excellent delivery by the Mercedes dealer.

Marc Dodd

Editor Note: Marc... what can I say??? You were happy chappy, eh? I will take small opportunity to kick Mercedes Benz UK, who make my life a misery (despite feeding them very happy customers). They really need to stop persecuting me - they threaten me with court even for using the word "Mercedes" - how crazzzzy! Hopefully, Marc will help to show them what a mistake they are making! Enjoy your Merc, Marc! - Ling
---

Customer Letter: 1307 / 1523
George says...

This is the second time I have used Ling and it will not be my last. I found her level of service excellent and nothing was too much trouble for her. Mail updates were received on a daily basis regarding delivery dates and any problems that might crop up. Excellent delivery, by very polite delivery man who talked me through the car. Thanks Ling

PS- Don't eat the corn on the cob sweets, they must be an acquired taste. C5 very good.

George Simpson

Editor Note: So funny, another customer poisoned by the sweets. I should buy shares in toilet roll, hahaha! You are a repeating customer George, so lovely to deal with you again. C5 is a great car, I have not had one complaint, everyone loves them. Go drive! - Ling
---

Customer Letter: 1230 / 1523
Robert says...
Great car at a fantastic price! I had problems which were out of your control but could have done with an alternative from you during the long wait. However, your communication was excellent and I look forward to doing business with you in 2-years. Poor delivery. A complete "couldn't care less" attitude.

Robert Palmer

Editor Note: Bob, you had a nightmare. To cap it all Daimler Finance overcharged you £623.40, which I got refunded to you by CHAPS, pronto. To start with, Daimler finance messed us around on the car and we both thought it was a lost cause at one stage, but you got the car in the end (despite the fact at one stage we both thought we should commit suicide, it was so difficult). You were great the way you trusted me. The delivery is just the icing on the cake by the industry fools. Amazing a Merc dealer can be so bad! All in all, you are a star customer and as we were both on the same side in all this, I am happy to report you are 100% happy with you lovely new SLK. Re the "alternative", there is simply no money for this, at my end, my margin is thin. However, you deserved one. But there is more chance of Elvis turning up than the finance company fronting a courtesy car. - Ling
---

Customer Letter: 1121 / 1523
Catherine says...

I'm loving my Nissan Qashqai Ling - but that I could get anywhere. What is in short supply nowadays is good customer service and you provide that by the bucket load. Your efficient, humorous service is rare but oh so welcome and you made the whole process of leasing a car totally stress free. You certainly have the X Factor Ling - X-cellent, X-ceptional and X-traordinarily crazy!

Great delivery, car arrived when they said it would in perfect condition by a friendly driver.

Catherine Johnston

Editor Note: I'm X-tremely pleased with your letter, Catherine! You have a dead cheap Nissan Qashqai, and you were very nice to deal with, you made me laugh! Talk in a few years! - Ling
---

Customer Letter: 1072 / 1523
Natalie says...

The service provided by Ling and her team was excellent, to the point with no sales patter. The Captiva was delivered when promised. I was so impressed I have recommended Ling to friends and colleagues. Good delivery, with no issues.

Natalie Kear

Editor Note: Natalie, you are Head of Planning Supply at a major drugs company. I have withheld your address for security. So I know how much your comments mean. Thanks so much for the comments, so lovely to deal with you. Thanks for being such a lovely customer. Have fun in the Chevvy Captiva! - Ling
---

Customer Letter: 1015 / 1523
Jonathan says...

This was the most simple, best, effective and straightforward way of controlling, monitoring and taking delivery if a new car. Right products, right price and excellent customer service made this perhaps the best buying experience I have had and I will not hesitate recommend you to others. I wish you all the very best. Excellent delivery, polite, on time and friendly.

Jonathan Holdsworth

Editor Note: Great, that is just what I like to hear. So pleased I train customers like you to write letters like this :) You were a super customer. As you are a company director, I really appreciate your comments! I will see you in 3 years for a new Megane, Jonathan! - Ling
---

Customer Letter: 893 / 1523
Mark says...

I have just had my second car from Ling (an Audi A6 Avant), and again the service was excellent. She got me the colour I specified and was cheaper, yet again, than anyone else. I will use her again and recommend her to friends. Excellent delivery, the dealer was good and delivered the car on time, and to my front door.

Mark Dangerfield

Editor Note: Mark, you are my only Astronaut customer, and I am so proud to be associated with the British Space Programme. As you own the Stroud Space Centre (I guess you have a rocket launching pad), I will allow you to borrow my own nuclear rocket FOC whenever you want :). Hope you enjoy the Audi A6 Estate. - Ling
---

Customer Letter: 818 / 1523
Paul says...

If only all companies were as committed as LingsCars. After ordering my Citroen C4 Cool, Ling found that they had stopped production of that model. These things happen. However she managed to find me one of the last ones in the country and in my choice of colour too. Top marks to the dealer too, the car turned up as promised in time for me to take it to work. I'll be back in two years!!

Paul Ravening

Editor Note: Paul, I do my best! Glad that in this case I found you a car. I also think this dealer is one of the very best I use, despite being "only" a Citroen dealer, rather than Audi or BMW. Thanks for the letter :) - Ling
---

Customer Letter: 786 / 1523
Thomas says...

Great lady - wonderfully nuts but sharp and a pleasure to do business with. A smooth and hassle free way to contract hire a new Nissan Qashqai. Good delivery - car mats would have been nice.

Thomas Melliar-Smith

Editor Note: Thomas, I have 500 car mats on order - special design. Half the time, the dealers do not provide these and they are important because I know you want to keep your car in top condition, for the return in 2 years. I will forward a set. Every car will get free mates soon - when my big order arrives. But it takes time to get these made. So pleased you are happy. - Ling
---

Customer Letter: 772 / 1523
Nick says...

A quick and efficient service. Best deals around... I know, as I checked a lot of other companies websites. Keep up the good work. Car was one day late for delivery. See you in 2 years time.

Nick Culley

Editor Note: Nick, what a fantastic address you have. A new, posh car for a posh address. You can tell you are an estate agent :). The C-Class Mercs are bargains at the moment and the new models are great cars. Hmmm, one day late... I cannot work miracles and even Mercedes Benz get it wrong sometimes. Bloody Germans; you cannot rely on these damn foreigners, eh? :) I hope the small wait did not spoil it for you. At least you don't need to fill in a HIP for a car :) - Ling
---

Customer Letter: 712 / 1523
David says...

Very good service as usual, thanks for getting me such a good deal... excellent delivery, my Pathfinder arrived on time.

Black Ink's Gallery in Stow on the Wold
David Stoddart

Editor Note: David, you have had a few cars from me, so pleased we could arrange the swap-over so perfectly. You have a lovely art shop in a lovely part of the country. See you in a couple of years :) - Ling
---

Customer Letter: 676 / 1523
Nicholas says...

I would like to thank Ling for making my first (but not last) lease hire Audi Q7 an easy and painless experience. The car was delivered on time, clean and sparkling. Shame the fuel light was on. The dealer would have got excellent marks, apart from the fuel light being on when delivered. I will be back (for another car).

Nicholas Meek

Editor Note: Nicholas, well, two things: I am so glad you are pleased. These Q7s are so cheap on contract hire and such great cars, glad you enjoyed the experience, hope you enjoy the car. Fuel; Well, you are not paying for any fuel and the dealers are on the tightest of margins. If you get fuel, that is a bonus. I insist they do not charge for any fuel, so some don't put any in. I also insist they do not charge for delivery. To me, that's fine, sorry if you were expecting some fuel in the car. If you get fuel, you should consider that a bonus. Hope that's an OK explanation. - Ling
---

Customer Letter: 567 / 1523
George says...

Getting a car from Ling was the best decision I have ever made. It was fun, friendly and made me feel special. I would not hesitate to use her again as she kept in touch daily with updates on the Zafira delivery, making everything run smoothly with no worries. My gleaming car was delivered to my home at 10;15. EXCELLENT! I now miss the funny emails!

George Simpson

Editor Note: George, yes we did have some funny emails. Why not have fun, eh? Getting a car should be an enjoyable experience - yet so many people confuse being professional with being boring. Well, they are wrong! I hope you will agree. Thanks for making my job so easy by being compliant when I asked you to do things, and for jumping when i said "jump". I will miss you, but talk again in 2-years! :) - Ling
---

Customer Letter: 553 / 1523
Kerrie says...

I was very worried about entering the contract hire world of cars, and I chose Ling not only because she had the best Mazda MX-5 deal, but because it was so refreshing to find a lady working the car market.

My choice wasn't wrong.

I was nothing but impressed. My emails were responded to quickly (sometimes within minutes), I always knew where I stood and most of all I felt respected and valued as a customer. My MX5 delivery was excellent, it arrived dead on time (in fact slightly early!). So many people (including my mother) were dubious of contract hire, but now they are all raving about it and how good the service that Ling offers, is.

There are no two-ways about it - I will be returning to Ling in 2-years when my contract ends!

Thank you so much, Ling; you have restored my faith (a little) in the cut-throat world of cars... after years of being "done over" by the typical car salesman! You were spot on with every last detail from beginning to end and you don't take yourself too seriously :). GIRL POWER!

Kerrie Daffurn

Editor Note: Kerrie, well, you are the manager of a private day-care nursery in Oxford, so you know exactly what you need to do to please YOUR little customers, I'm sure! So your comments mean a lot to me. I am just so pleased when customers are genuinely happy. I'm not sure I do too much "girl power" though, I am not really a man-v- woman person, but I agree that many in the motor trade are just waiting to "do you over". Strangely, Mazda UK hate me and keep trying to terminate my supply by illegally fixing my suppliers (no broken kneecaps yet) despite fantastic responses from customers who have rented new Mazdas from me, like yourself! - Ling
---

Customer Letter: 549 / 1523
Andrew says...

The whole process went perfectly from start to finish, we couldn't have asked for better service! Ling's customer service is impeccable and she deserves praise. Good, prompt delivery and friendly service. Our new car is perfect and just what we wanted. Thanks very much.

Andrew Taylor

Editor Note: Wah! Another IT manager. Andrew, this is spooky, as my friend who runs my web server has the same name, the same girlfriend name and is also an IT Manager. How weird is that? You had the cheapest Zafira in the UK, I hope you are dead happy with it. Thanks for being a perfect customer ...and once again I am honoured to have the praise from an Information Technology professional. - Ling
---

Customer Letter: 533 / 1523
Stephen says...

"Excellent friendly and efficient service. Very helpful, brilliant prices. Definitely use Ling again when our Nissan Navara lease is due for renewal, I have already recommended Ling to friends. Thanks for the Navara."

Stephen Poole

Editor Note: Yow! Yet another IT professional! I am so pleased my website and service attracts so many IT experts :) Thanks Stephen, you were such a fun customer. Speak soon! - Ling
---

Customer Letter: 388 / 1523
David says...

"Dear Ling,

Many thanks for sorting out the Jeep Grand Cherokee, I still find it odd that when I ring up LINGsCARS you answer the phone in person. I'll be back next year. Please don't send any more sweets, they are not nice."

David Stoddart

Editor Note: Whoa, David, you run an Art Gallery! I give you hyperlink. Hyperlink is like Government honour, but you don't have to bribe me. You will be able to get loads of paintings inside a Jeep Grand Cherokee, they are very big and posh. I answer the phone in person, as it is my phone and I am a person - even though I am Chinese. Is that so astonishing? Maybe you have not seen so many Chinese people using "electric voice" - Dian Hua is Chinese for telephone. I understand sweets are horrible, yes, I choose them specially... but most customers are too polite to mention it - Ling



Black Ink's Gallery in Stow on the Wold - Ling

---

Customer Letter: 345 / 1523
Catherine says...

"Ling made my first experience at leasing a car simple and straightforward, handling everything from finance to delivery so efficiently. The time between finance being agreed and taking delivery of my car took longer than expected, but I am delighted with my new Mazda 6. The dealer was excellent with a helpful and friendly delivery service. Ling's mad marketing techniques entertained me and made what could have been quite a dull transaction, fun. Thanks, Ling!"

Catherine Johnston

Editor Note: Mazda;- so nice they cut off my supply twice! But now I am back, they learn lesson, eh? Catherine, I always say I cannot exactly control speed of delivery; if no physical cars in UK, I cannot swim to Japan to build one for you. Wait until Chinese begin to build new MG in the UK, there will be so many unsold that waiting time will be less than 1 minute. I hear rumour that Chinese Take-Aways to make up new franchise network for MG's. In meantime enjoy Zoom-Zoom Mazda - Ling
---

Customer Letter: 322 / 1523
Harold says...
"Dear Ling

Thank you for a very professional service. The Audi A4 was delivered on time and you managed to get my choice of colour at very short notice! I will use you again."

Harold Dangerfield

Editor Note: Ling's log, stardate 20th June 2006. These are the sales of website LINGsCARS.com, seeking out new deals and discounts, I boldly go where no bloody British contract hire company has gone before! Never sold a car to NASA, I guess you are the nearest I will ever get, Harold. Careful when you launch the A4, you don't want an accident like the Americans seem to have, often! :) Note I cannot always work miracles on colour or availability as I am Chinese not Catholic. For miracles you need THIS website. - Ling
---

Customer Letter: 289 / 1523
Christian says...

"Dear Ling,

What a super star you are, as promised Mazda RX8 delivered bang on time, thank you for making our wedding anniversary weekend away that little bit more special. The dealership was very professional and delivery driver very informative. Anyone hesitating to use you must be mad; I shall certainly be recommending you to a lot more people. Keep up the super work, looking forward to dealing with you again in two years and once again a massive thank you from my wife and me for all your hard work."

Christian James

Editor Note: I am very pleased that your RX-8 delivery was possible before wedding weekend, I hope you have nice pictures of wedding day, in car! Bear in mind there are two small rear doors and two small rear seats, suitable for kids, hehe! I am also glad that you say people NOT using me are mad, usually customers tell me it is ME that is mad!! Enjoy RX-8 and marriage, Christian - Ling
---
Search my letters page!

| | | |
| --- | --- | --- |
| From your area... | ...or from people... | ...or about a specific car! |
| | | |
You are viewing page 1 of 1 - go to page: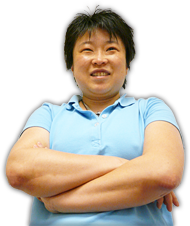 Online Service
Response Times
Quote > Proposal > Order > Delivery
76 CLIENTS IN 'PROPOSAL'
...LING REPLIES IN:
HRS : MINUTES sec
125 CLIENTS IN 'ORDER'
...LING REPLIES IN:
HRS : MINUTES sec
Customers use my secure LINGO management system.
Response times above based on last 4 hour period between
9am - 6pm, Mon to Fri -Ling

No Waiting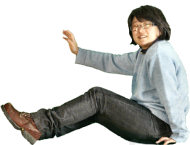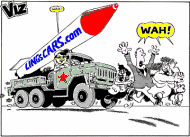 I am the Viz UK business ambassador!
Post me Ferrero-Rochers! Yum Yum!
Unlike most other internet car leasing sites, I publish all my contact information openly!
...so, you know who I am - Ling
THE UK's FAVOURITE
CAR LEASING WEBSITE!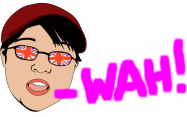 Boss: Ling Valentine MSc IoD
15 Riverside Studios
Newcastle Business Park
Newcastle upon Tyne, NE4 7YL
Tel 0191 460 9444
Fax 0870 486 1130
sales@LINGsCARS.com
I prefer email to phone - Ling
VAT No: 866 0241 30
Co Reg No: 6178634
Consumer Credit Licence: 663330
Data Protection No: Z1098490
Best Before: 17/08/2007