CUSTOMER LETTERS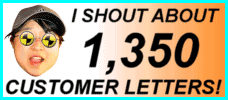 1524 LETTERS!
More customer letters than any other car sales site IN THE WHOLE WORLD! - Ling
You are viewing page 1 of 1 - go to page:
Search my letters page!

| | | |
| --- | --- | --- |
| From your area... | ...or from people... | ...or about a specific car! |
| | | |

Customer Letter: 1431 / 1524
Victoria says...

Ling, thank you for an excellent efficient service. The whole process of getting my new Jeep Wrangler was fantastic. Well done. Excellent delivery.

Victoria R*****

Editor Note: What a car, Vicky! What a price! This is a hell of a lot of car for the price of a posh Fiesta! A 2.8 TD engine, top of the range Sahara Unlimited and how butch are those wheels? You could be in California :) Enjoy! - Ling
---

Customer Letter: 1378 / 1524
Stuart says...

The car was delivered this morning at 1045. It had been driven from Chester and was showing 210 miles when I took possession and documented on the delivery note. Although it was rain splattered it was generally clean with only one very very minor mark on the front offside wing which is not worth sorting.

I have to say that this has been a painless and stress free exercise for my first venture into leasing. This has been because your website is most informative though 'wacky' (which helps). The constant exchange of information in the Lingo area has answered all my questions honestly and promptly.

I don't really see how the process could be made any easier.

Thank you for making the process simple and easy. I will have no hesitation in recommending your services to family, friends and indeed anybody who speaks to me about leasing a vehicle. At this moment in time I look forward to the next vehicle we lease through you. Thank you again.

Stuart McCluskey

Editor Note: Wow! What a great letter from you Stu, you are brilliant for writing that! At first I thought you were giving me a statement for the court! It is lovely to be pain and stress-free, maybe I should rename my business Radox Leasing :) Go and have a drive and tell me what you think. These Fiestas are great cars! I withhold your address for security as you are a bobby and I don't want those pesky criminals annoying you. - Ling
---

Customer Letter: 1086 / 1524
Joanne says...

We have had four or five cars from Ling now, it just keeps getting easier and easier from proposal to delivery. It all goes so smoothly. We have now reached the point when we require a contract car we only look at LINGsCARS! Excellent delivery, first class dealer.

Joanne Hardy

Editor Note: Joanne, yes, yes, you have had many cars and I always do my best. Even though you are in Goole, which on my map is near Holland, you choose me for your cars and I'm so grateful. I do my best. Thanks for being so lovely. - Ling
---

Customer Letter: 1065 / 1524
Robert says...
Brilliant service, very quick and efficient. Best prices around. Definitely recommend Ling to anyone and everyone. Good delivery, my new Chrysler C300 arrived on time.

Robert Lawson

Editor Note: Rob, now you have a brand new lo-rider mutha-car C300! How good is that? All for the price of a pizza a day. Speak to you in a couple of years, dude... - Ling
---

Customer Letter: 1037 / 1524
Mike says...

"Ling can really make the payment sing". An excellent service with good comms. Will let all our company cars from her in future. Excellent delivery of our new A6.

P.S. The free meal's good too.

Mike Robinson

Editor Note: Mike, REALLY??? Hahahaha, I am sure you haven't eaten it, maybe you are just imagining it is good. It is not :) However, I am glad I make your payment sing. You have got a bloody cheap big car with all extras, this is LeMans model. It is so good to hear accountant being pleased with the payments, that means a lot to me. - Ling
---

Customer Letter: 876 / 1524
Darren says...

The Audi A6 Saloon arrived on time, very quickly and in pristine condition. I am very happy with the service and will definitely use Ling again. Excellent delivery.

Darren Shelton

Editor Note: Wow, short and sweet letter from another Audi customer. Thanks for the comments from Immingham, Darren. Talk in a couple of years, eh? - Ling
---

Customer Letter: 846 / 1524
Sean says...

Best price on the internet, with friendly helpful staff. The supplying dealer though, they struggeld to give me a delivery date.

Sean Rhodes

Editor Note: Yes, Sean. Alfa dealers are World renowned. It is so hard to find one that does a good job. But the cars are fine and I am sure you will enjoy the 159! - Ling
---

Customer Letter: 835 / 1524
Darren says...

Our SAAB 9-3 Convertible arrived as ordered - excellent! This kept me in the good books with her indoors, I even managed to get a promise out of it. You've got to keep the lady in your life happy. Thanks, Ling.

Darren Shelton

Editor Note: Ha! No-one keeps ME that happy! I have a similar car, but mine is an A4 Cab, not a SAAB. Lovely. Now your wife and I both wait for this bloody Global Warming to kick in! Makes a change from Global Moaning, which is what us women are good at, eh? Sunny Immingham and a SAAB Convertible - a dream come true! ...Darren, I note you have now ordered an Audi A6 Saloon 2.7 TDI V6 (177bhp) Le Mans ... that to keep YOU happy? Or just for when it rains? - Ling
---

Customer Letter: 796 / 1524
Stewart says...

Thank you for supplying my new Honda Civic, it looks and drives just as it should! What an experience, you're a wild one, still it's a good way to lease and would be boring if we were all business-like and "stiff" all the time! Delivery was excellent.

Stewart Collinson

Editor Note: Hahahaha, a "wild one"! I just like to have fun, Stewart, that's what it should all be about. Have a great time in the Civic, see you in 2-years. - Ling
---

Customer Letter: 627 / 1524
Barry says...

Excellent service from enquiry through to delivery. For once when using the Internet and email, I felt like a person and not a number.

I am pleased with my choice of Nissan Qashqai 1.6 Acenta, shame about the long delivery - but hey... that's the Japanese for you. Will be recommending you to friends and family.

Barry Smith

Editor Note: Barry, the Nissan Qashqai is a great car, built near to me by Mackams in Washington. As you say, a long waiting list. When you quip "that's the Japanese for you", I would point to my education in China which imprinted the Japanese in every Chinese person's mind as murdering warriors bent on genocide, live medical experiments, forcing thousands into prostitution for their troops, and world domination with the Nazis. Remember this continued in China well before, and long after the end of WW2. But, hey - "that's the Japanese for you!" :). I'm sure they have improved slightly as a race and as a society, since then. They do make good cars. Ironically, Nissan is owned now by the French... so you have the first to attack owned by the first to surrender. How weird is that?! - Ling
---

Customer Letter: 405 / 1524
Beryl says...

"Ling, after many promises from other leasing companies (failed) you were wonderful. Always contactable, always pleasant and your service was excellent - we will use you again. The suppying dealer was excellent, on time and efficient."

Beryl Brown

Editor Note: Beryl, it's not often I have to slow deliveries down, but I had to slow your Citroen C4 down. Hope you don't mind if I explain why - because you were having your teeth done in, I think, Bulgaria or Romania?? Amazing! My mum is a retired dental professor in China and she says they are beginning to see "dental tourism", too. This damn world is getting smaller, eh? Thanks for kind words, as usual it is other shit that makes me look good - Ling
---

Customer Letter: 401 / 1524
Paul says...

"Absolutely fantastic service, fast and very efficient! Really good communication and helpful, thank you Ling. Oh yes - the sweets are a really good touch! My new Mitsubishi Shogun Sport had 170 miles on, as they drove it to me."

Paul Holmes

Editor Note: Paul Holmes, stop moaning about mileage on your new Shogun Sport! Scunthorpe (I have checked on map) is 170 miles from ANYWHERE except Grimsby, and that town doesn't count unless you are fish-wife. Don't worry!! Mileage will be added to contract, so you will get the full contract mileage allowance. Think of it as having professional driver help to run in your new car (the boring part). Anyway, I am so glad you are happy, it is amazing you enjoyed the sweets - usually customers have damn big moan about them (special red tea flavour, heheh) - Ling
---

Customer Letter: 373 / 1524
Joanne says...

"Hi Ling,

Just to say; great fast service, no fuss, brilliant delivery timed to fit around me. We had lots of contact with your dealer, brilliant service. BMW 1-Series exactly as ordered. I would definitely recommend you. "

Joanne Hardy

Editor Note: Yes, my BMW supplier (to be nameless I am afraid) is amongst the very best and I would say is the best dealer I have ever dealt with. A true professional and very rare amongst car dealers, many of whom are next to useless. Have a great time in your 1-series, Joanne - Ling
---

Customer Letter: 355 / 1524
Joanne says...

"Hi Ling,

Just to tell you we took delivery of the BMW 1-series on Friday. Everything is fine, the car is great. Many thanks for all your help, it all went smoothly and we hope to do business with you again."

Joanne Hardy

Editor Note: Goole is not far from main BMW import centre at Thorne, Joanne. Glad that helped to speed up delivery a bit, and I'm very happy that you are pleased - Ling
---
Search my letters page!

| | | |
| --- | --- | --- |
| From your area... | ...or from people... | ...or about a specific car! |
| | | |
You are viewing page 1 of 1 - go to page: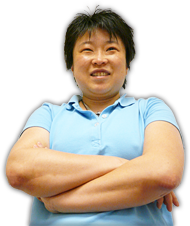 Online Service
Response Times
Quote > Proposal > Order > Delivery
82 CLIENTS IN 'PROPOSAL'
...LING REPLIES IN:
HRS : MINUTES sec
129 CLIENTS IN 'ORDER'
...LING REPLIES IN:
HRS : MINUTES sec
Customers use my secure LINGO management system.
Response times above based on last 4 hour period between
9am - 6pm, Mon to Fri -Ling

No Waiting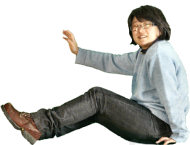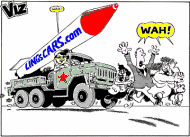 I am the Viz UK business ambassador!
Post me Ferrero-Rochers! Yum Yum!
Unlike most other internet car leasing sites, I publish all my contact information openly!
...so, you know who I am - Ling
THE UK's FAVOURITE
CAR LEASING WEBSITE!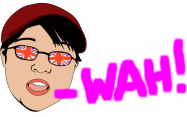 Boss: Ling Valentine MSc IoD
LING World Headquarters
Vance Business Park
Gateshead, NE11 9NE
Tel 0191 460 9444
Fax 0870 486 1130
sales@LINGsCARS.com
I prefer email to phone - Ling
VAT No: 866 0241 30
Co Reg No: 6178634
Consumer Credit Licence: 663330
Data Protection No: Z1098490
Best Before: 17/08/2007